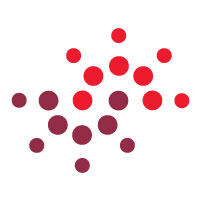 Summer is nearly over and our five bloggers have returned to the United States...
Summer is nearly over and our five bloggers – Shirley, Biyeun, Tish, Cat, and Jessica – have returned to the United States from their fellowships abroad. Today you can read some of their reflections on the experience.
---
Shirley writes about her trip to Tanzania:
"I miss Tanzania a lot, and especially everyone that I had met. People are so nice to everyone there. They are now great friends of mine, and thanks to the internet, I am able to keep in touch with them! I also started a Hi5 (a social networking website) profile, so that I can keep my network going.
…
A lot of my friends are asking questions like 'What was the most memorable thing from the trip?' Or similar questions like the sort, I can't seem to answer those questions. Every little thing was memorable, everything was really eye opening… And things just can't be described in words."
Maybe some of these things can be described in pictures! Shirley has posted her photos from the trip at http://picasaweb.google.com/shirley.mit07.

Here is an elephant that Shirley saw on safari.
You can keep reading Shirley's blog throughout the year, to learn which MIT classes she will be taking and her plans after graduation, and to see the occasional "cute kitten" video.
---
Jessica and Cat ended their fellowship in India with a vacation in Goa, a coastal Indian state that is one of its most enticing beach destinations. The photos below were taken at Palolem Beach on India's Independence Day, August 15th.
Cat wrote in her latest blog entry:
"Today I did yoga on the beach in the morning, had mixed fruit, yogurt and tea for breakfast, rented a scooter and drove to two nearby beach villages (don't worry mom, we only had one small, mini-accident, even though I have never driven a scooter before and didn't even know which knob was the accellerator).
…
Then we went to the beach and I swam to an island against the current which took a really long time and I was very tired and when I got to the island it was surrounded by shallow, poity and slimy rocks and I just hung on to the closest one for a while until I could come up with the best plan for getting back to the beach.
…
I will miss you very much India. Thank you for an amazing summer."

Cat and Jessica in Goa.
---
Tish also described her final day in Africa:
"… for now I'm packing up my things, cleaning my apartment, saying some last goodbyes, and heading to the airport to pick up my family. Hopefully they recognize me, big hair and all!
This has been the most amazing summer. Thank you to everyone who made it possible!"

At lunch with a family she met in Tanzania.
Tish promises to post the hilights of her trip on her weblog, so keep checking back at http://tishinafrica.blogspot.com/.
---
Biyeun has returned to the States after a successful fellowship project at InterConnection Uganda. Before leaving, she answered the following question in an interview:
So why do you keep coming back to Uganda?
"This year is my third visit back, but I was so caught up in the technical work behind setting up InterConnection Uganda that I forgot for a bit why I was here. I had one train of thought: get this place up and running. But that was it…and I sometimes felt a little empty, like I was missing something. And I was.
I didn't do the CFU lab installations this year. I was missing the Ugandan students…
…
So I guess you can say I come back for that…to bring fuel for creativity. Because every wide-eyed student I meet can change this country. I want to see them contribute to the economy by creating new, innovative businesses. I want to see them investigate the problems in their communities on their own and actually have resources to find solutions. I want to teach them to teach themselves, and I think there is no better and cheaper tool for that in this environment than a computer and access to the Internet."
---
Thank you for reading the Public Service Center's fellowships weblog.
3 responses to "Back at MIT: Reflecting and Restarting"