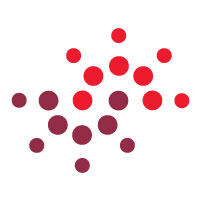 Biyeun herself has also been quickly moving forward… on a motorcycle!
Since last time, Biyeun has made excellent progress at InterConnection Uganda: the center's Grand Opening happened on July 6th!

The Ugandan Minister of Education cuts the ribbon
In his speech at the opening, the Ugandan Minister of Education praised the collaboration between MIT and Ugandan IT students:
"…starting from simple secretarial services for small businesses to communicating commodity prices to local farmers, assisting NGOs to achieve their goals, or helping address critical health care and other governmental challenges facing Uganda… This is no simple task and will require creativity and collaboration. It is here that we want to contribute by bringing United States college students like Biyeun, who attends the Massachusetts Institute of Technology, to work with her fellow Information Technology students here in Uganda."
Biyeun herself has also been quickly moving forward… on a motorcycle!
"In other news…I rode my first boda-boda today! Boda-bodas are these motorcycles that you see all over Uganda weaving in between the cars, going through the ditches, and generally causing all sorts havoc in the traffic (they are not as bad as matatus though)."

A boda-boda in Uganda.
---
In India, Cat and Jessica are moving forward on their project to contribute to sanitation efforts New Delhi's slums.
Jessica says, "So this week we begin the second phase of our project in which we will use everything we learned studying the slums near Deepalaya and apply our strategies to a new slum area nearby. Though only a few kms away, this slum in Govindpuri Kalkaji is definetly worse than the others we have seen. It's bisected by a busy road and has many shops and vendors, meaning more trash and littering. … We met up with a local NGO, the YWCA (like the YMCA in the U.S. but targeted towards women). They provide vocational training for older women and academic schooling for younger children."

The New Delhi YWCA.
Blogger Cat also went to the YWCA, and the women were invited to their supervisor's house in Faridabad, a town outside of Delhi. The photo above was taken there.
Cat continued her community survey to find out about education conditions for poor and disabled children.
She says about an NGO-run school, "This school looked amazing – certainly better looking (on the inside) than my elementary school." The photos is below.

The school
She continued, "In the nearby community…these two guys aren't old enough to school but they give their mother and grandmother good company at home during the day. NOTE: it seems to be an Indian tradition that when children learn to walk they get squeeky shoes so you can always tell when little kids running around because they go: 'squeek, squeek,squeek,squeek,…'"

Two boys who Cat met
Jessica also spent one day on what she called "Western Luxury."
"Later that night we ventured into Faridabad, neighboring region to Delhi and found a movie theater! A 25 minute rickshaw ride only costs us about $0.15, since Faridabad's autorickshaws operate like minibuses. We were able to get tickets to the new Harry Potter movie (not in Hindi! and only about $3.00) and since I'm one of the biggest Harry Potter fans ever I was beaming through the entire movie, which I loved! Personally, I had imagined the Department of Mysteries to be a bit different but I thought Bellatrix Lestrange was perfectly cast."
Read more of Jessica's entries http://jlee629.blogspot.com/, and Cat's at http://catinworld.blogspot.com/.
---
In Tanzania, Tish has been making a foldable tray for the wheelchairs she is designing. In an entry called "Work work work," she says,
"What a busy week! At Mobility Care we have hard at work prototyping our first design for the foldable tray, which is coming along pretty nicely. The only problem is that everybody is so excited to work on it, that I feel bad reminding them that they should be sure to take care of their own business first before helping me with mine. It seemed like an easy task at first—just cut a rectangular piece of wood and have it fold out onto the user's lap. But alas it's much more complicated than that. The user needs to maintain full functionality while in the chair—so basically this means that when folded, the tray cannot hinder the user in any way."

In this photo, she tests a wheelchair's stability (not one of the wheelchairs with a foldable tray, it seems!) and "has a little fun," in her words.
Tish has also been to the market and to the sea! Above, at a mango stand in Zanzibar, and below, on a scuba dive boat off the coast.

Read more about Tish's adventures here: http://tishinafrica.blogspot.com/
---
Also in Tanzania, PSC blogger
Shirley
is planning a safari:
"We'll be visiting Lake Manyara and the Ngorongoro Crater. It'll be a camping safari, so we'll be spending a night in the tent.According to the Lonely Planet guidebook, here are some features of the two parks we are going to visit:

Lake Manyara NP: hippos, waterbirds, elephants
Ngorongoro Crater: black rhinos, lions, elephants, zebras, flamingos

I heard the view and scenery will just be absolutely amazing. I am too excited!"

She is also continuing her work developing marketing materials for the wheelchair clinic:

"Abdullah and I spent all day working on the Marketing Analysis portion of the business plan. Competition is getting tough for these wheelchair workshops in East Africa, and KCMC Wheelchair workshop is in need of new facilities and more staff to produce more wheelchairs. But I think that one of the most important issues with these wheelchairs is the cost. No one here in East Africa can afford them. If most people here earn under a dollar per day, it is hard for ANYONE to be able to afford mobility aids. And if they are disabled, it's even harder for them to get any income. I really need to figure out a good way for people to get these wheelchairs. I should look into an online donation system when I get back to Boston."

Shirley has not posted photos yet. Here instead is a photo of a zebra taken in nearby Kenya, by Christina Kang, who is traveling around the world this summer, photographing the PSC fellows. Read more about Christina's photography at http://csk07.blogspot.com/.
More from our blogger/fellows next week! You can read more about Public Service Center fellowship opportunities at http://web.mit.edu/mitpsc/fellowships/.
2 responses to "PSC fellows and their projects wordwide"