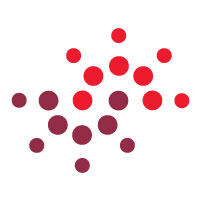 Late July and August... busy times for our bloggers...
Late July and August has been a busy time for our bloggers. All of them are bringing their projects to a close in their respective countries before they leave.
Cat reports on some of the last days of her trip with a must-read post: The best day of my trip to India.
She writes, "At 7:30pm last night we presented our parting gift to the community: a slide show / movie of the community members over the past three weeks, so that the community could see through our eyes the love and unity possible in the community. The pictures were often of children, or older community members with children and it was magical…the whole market area in front of the temple filled up with over 200 community members and families perched on balconies and roofs to get a good view."

Some of the 200+ community members that attended Cat's slide show / movie
Jessica, also, working with Cat, describes some of the outcome of their project :
"So you must be wondering…what are the benefits of a sanitation project aimed at reducing trash in the waterways and ground?
1. less bugs/mosquitos which breed in the stagnant trash clogged waters
2. less disease spread
3. less water cloggage
4. a nicer/clean community to live in
5. community unity around a single cause"

A fellow MIT student, Julie, models one of the trash bins that will be used in the community.
Jessica wrote, "This week has been action-packed everyday, challenging, and exhausting for our whole team as we are all determined to make our ambitious sanitation project successful, sustainable, and tailored to incorporate community input at every step."
Jessica and Cat had an unforgettable, enriching, and productive summer in Dehli. Check back next week for more photos and updates!
---
Across the globe in Tanzania, Tish continues to write about her adventures in her weblog "Tish Takes Tanzania." The entry, "Let me catch you up," lists her top 10 memories from recent weeks. The first is this one:
"Visited Emmanuel, a 12 year old boy who was housebound since birth because of a disability, but is now able to attend school because of a wheelchair provided by Mobility Care. When we asked him what he wanted more than anything he said "education." Unfortunately, while the wheelchair allows him to attend school now, some of the other children are not very nice to him. We are looking into finding him a sponsor so he can attend a school in Dar es Salaam which is only for disabled children. It's the same school where Daniel received his education and he turned out pretty amazing!"

This is not Emmanuel, but is one of the other test users for the wheelchair, Peter (left).
If you read more at Tish's weblog, you will also learn about: a wheelchair attaining 15km/hr speeds going into town, a small earthquake, and Tish's Kenyan neighbor discussing the TV show "Desperate Housewives."
---
Tish also visited fellow blogger Shirley Fung at the wheelchair training camp in nearby Moshi, Tanzania, where Shirley is working. Shirley describes both her successes and struggles in brining wheelchair technology to the community in this post:
"This morning, I met a student working at KCMC from the States, Salman. He is a student from Duke, and is here with other students to fix up broken medical equipment. He brought 5 broken wheelchairs that he found in a closet somewhere, and brought it to the wheelchair workshop to be fixed. He says he works with a program called Engineering World Health through Duke. The staff here at the workshop then spent all morning and fixed up all 5 wheelchairs. Now they can be used again to help transport patients around the hospital!
"…So I wanted figure out if there was a way to … get the sponsors for these wheelchairs to invest in these locally made wheelchairs instead. What we found out about these [non-local] wheelchairs is that Wheelchair Foundation actually earns a large profit by cutting costs and receiving a good amount of money from donors to get these wheelchairs distributed. It seems like there is a substantial amount of money involved, and I am not so sure how I can go about improving this situation."
Shirley has also posted photos! Check back here next week for more, or click on the link http://picasaweb.google.com/shirley.mit07

The airport near Moshi

Shirley and Tish in Moshi village
---
Finally, in Uganda, blogger Biyeun is having success developing the InterConnection Uganda computer refurbishing center. As seems to be the case almost every week, Biyeun has met with yet another Ugandan politician to celebrate the development of the center. This time it is lunch with the First Lady:
Biyeun writes, "'Mamma Janet' is the name Ugandans have given to the First Lady, Janet Museveni, because she acts just like a mother for her country. She is a very powerful figure, but perhaps one of the most humble and caring people I've met."
Here below is a picture of a party at the Vice President's house in Entebbe. The Vice President is on the drums!

Read more of this post here!
And check back next week, when we will present some photos taken by Christina Kang, a PSC fellow whose fellowship entailed traveling to visit the other PSC fellows and documenting their work with photos. Brought to you by the Public Service Center fellowships program.
6 responses to "PSC fellows: end of summer in India and Africa"