We talked with summer tour guide Mathieu Medina about his MIT experience. Mathieu is a rising sophomore in Course 10-B (chemical-biological engineering). Before coming to MIT, he grew up in Coral Gables, Florida. On campus he is involved with the Sigma Phi Epsilon fraternity, Camp Kesem,and is involved in MedLinks, where he serves as a liaison between MIT Medical staff and MIT students.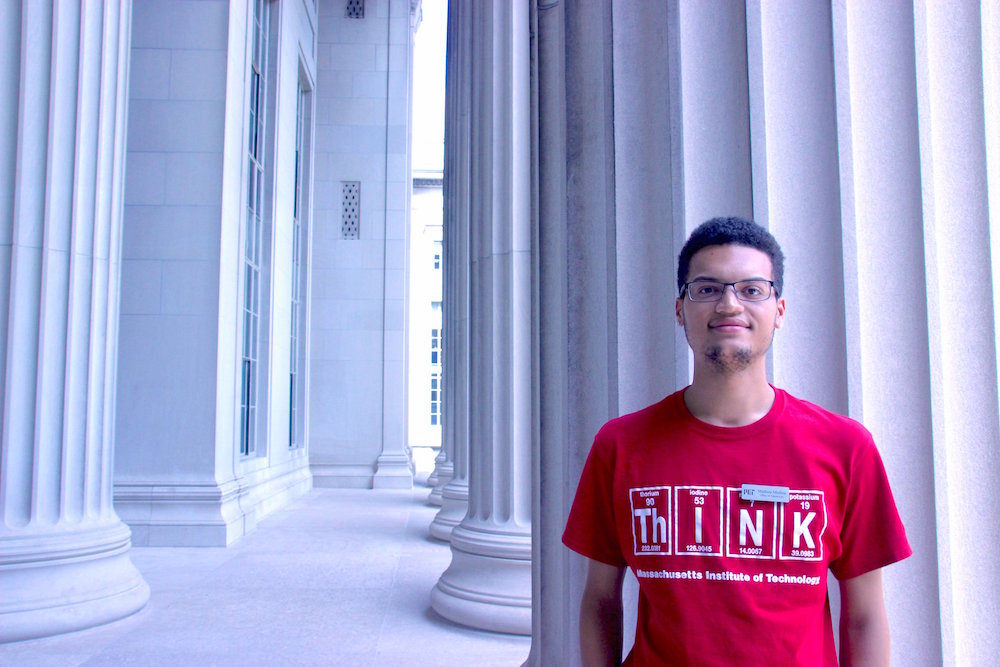 Where is your favorite spot on campus?
My favorite spot is definitely Killian Court. I love all the grass and the trees, and I also love the Boston skyline. I'm from the suburbs, and I've lived there my whole life. Sometimes I walk out on Killian and just think, "What the heck, I'm in Boston right now!"
What do you like about being a tour guide?
Being a tour guide is super fun, because I get to break some of the stereotypes that people have coming here. Especially considering students, they think we're all geniuses, and it's not true. I think a lot of people here are just really hard workers. Obviously everone here is talented and high-achieving, but we're not born with it. People work to get here. Sweat, blood, and tears…Everyone here excels at a very high level, but not everyone is innately just a genius.
If you could get dinner with anyone, living or dead, who would you get dinner with?
Honestly someone who's been on my mind lately is Shirley Ann Jackson, because she came to visit campus. She was the first black woman to get a graduate degree from MIT. She was just so iconic and beautiful inside and out, I just fawn over her because she is just amazing. She has done firsts in so many different things, and since I'm black, and she's a black woman in STEM, if she could do it then, and just to know that someone has been through so much more strife than me, she's just so inspiring.