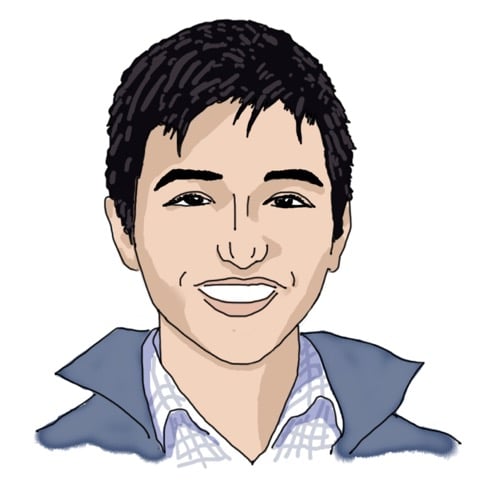 A Fireside Chat with John Maeda

by Kevin S. '19
Thoughts from former MIT graduate and professor and RISD President
We were so lucky to have the UA Alumni Affairs Committee invite John Maeda — former MIT graduate and MIT Media Lab professor, former President of Rhode Island School of Design (RISD), and currently Design Partner at Kleiner Perkins Caufield & Byers (KPCB) — back to campus to share his experiences and thoughts on a variety of topics.
He had a great deal of interesting and insightful anecdotes to share. Here are some notes I sketched out during the talk.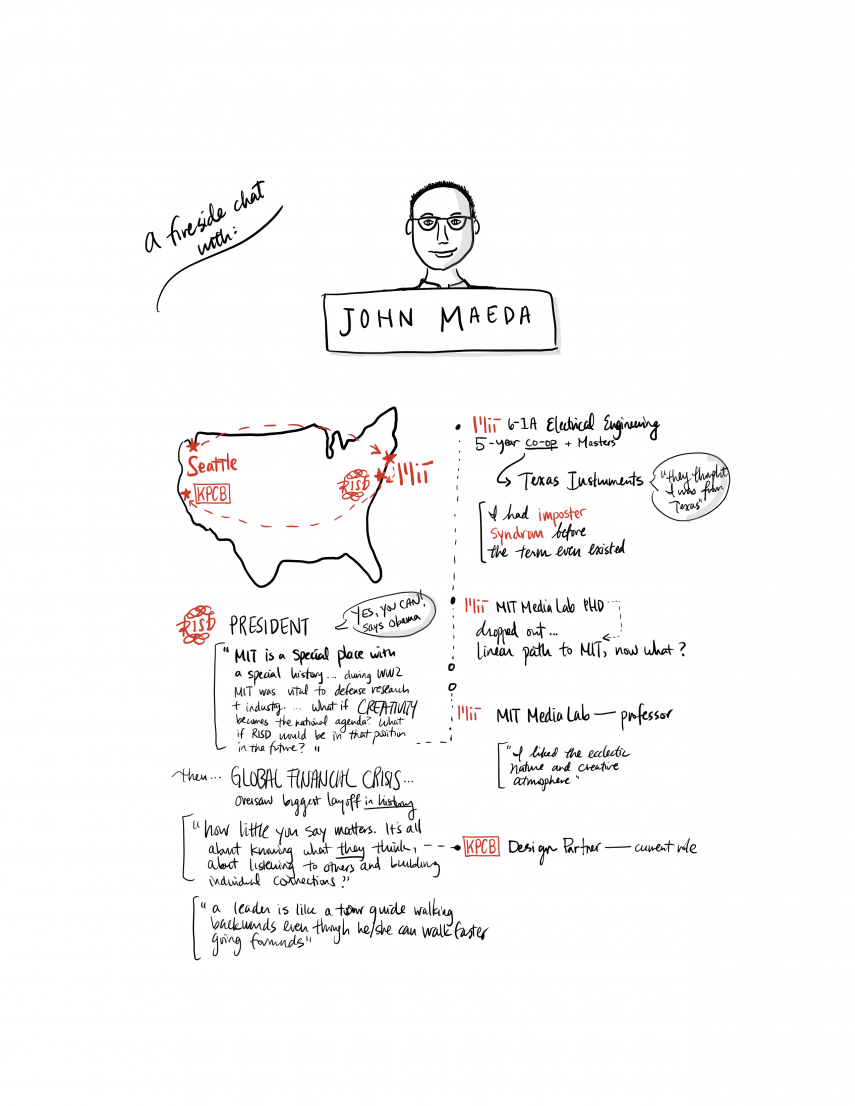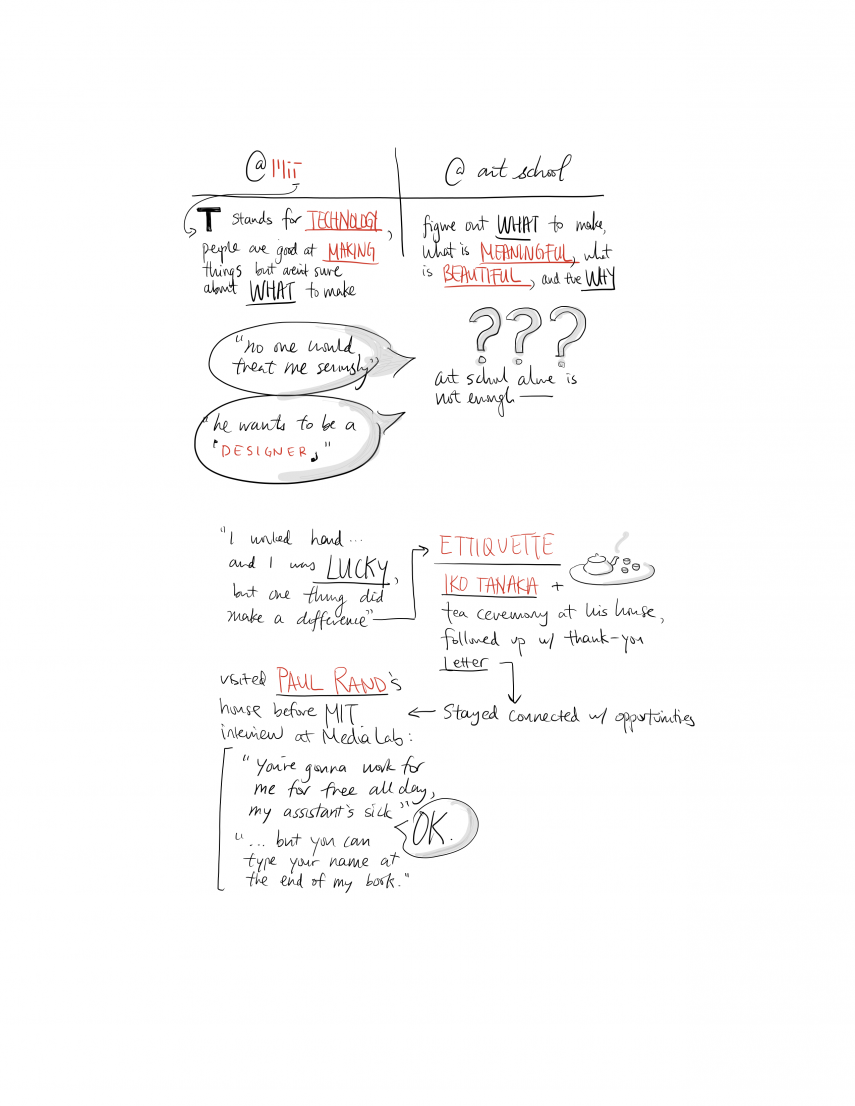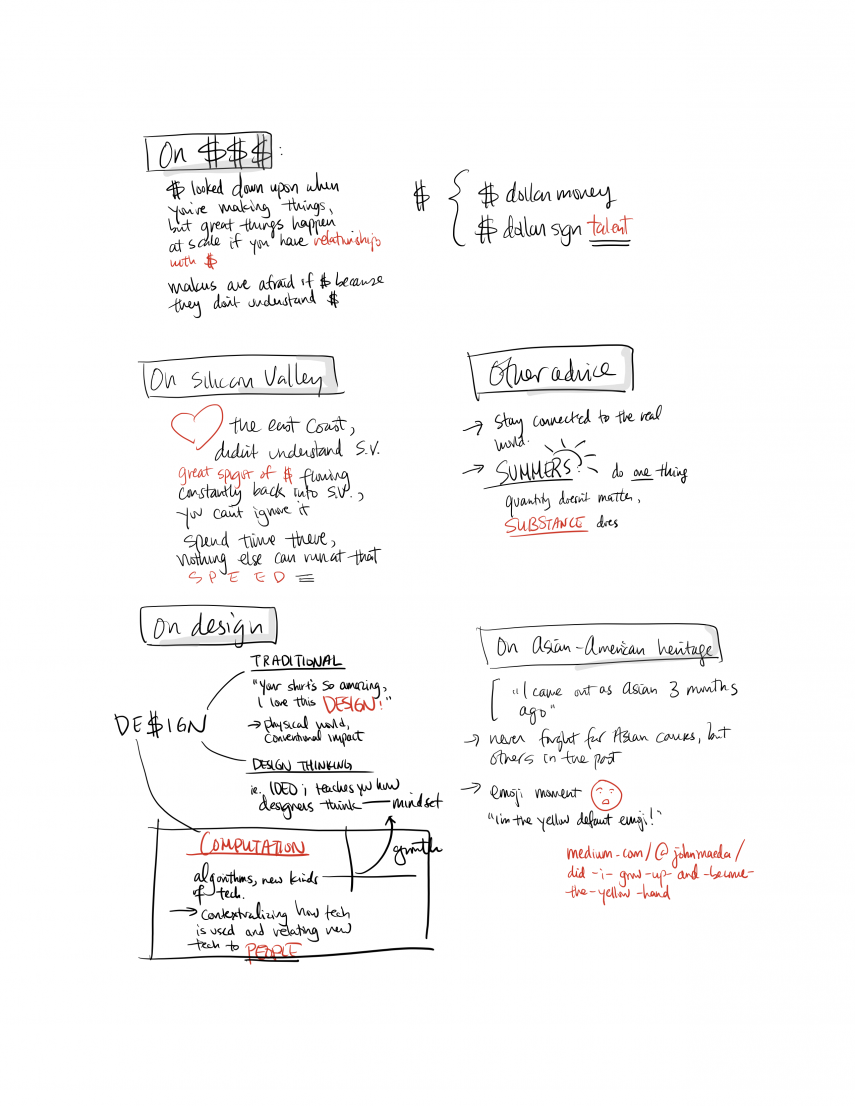 I'm very much interested in the pursuing both comptuer science and design here at MIT (I just declared Course 6-3 on Friday! And there's also a new Minor in Design that is part of the Course 4 department that I'm planning to tackle on as well. More on that later…). I look up to John Maeda as someone who has successfully pursued the intersection of technology and design.
After the fireside chat, I asked him what advice he has for MIT students in my position to pursue design in an engineering/tech-centered school. His response? Take classes at MassArt. That is something that I will definitely consider in future semesters.
Thanks again, John, for sharing your thoughts!