Visit MIT
Our new Welcome Center is open to the public! If you find yourself in Cambridge, stop in, say hello, and pick up a self-guided walking tour. Although we aren't hosting in-person info sessions, you can still explore campus on your own.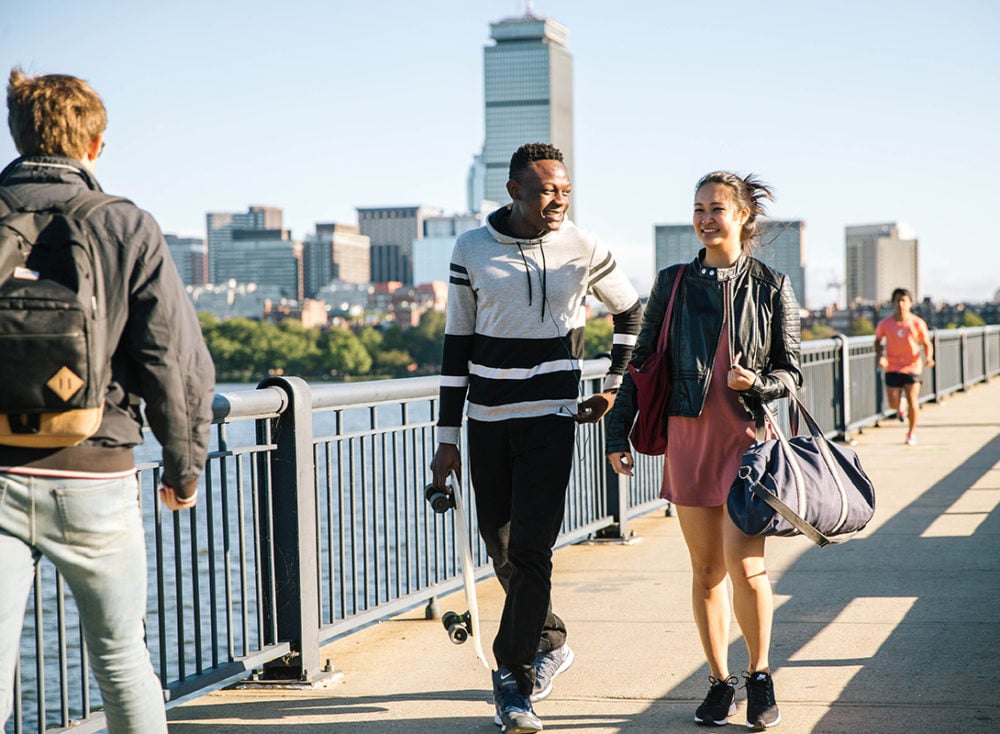 Online info sessions, the welcome center, and campus tours
November 2021: We offer virtual sessions almost every weekday! Register for a session today.

Our new Welcome Center!

We are excited to let you know that our new Welcome Center, at 292 Main Street, is open to the public. Don't forget to stop in and say 👋

Self-guided campus walking tour

Chart your own course and follow our tour guides as they share their favorite spots on campus!
Get to know us
Whether you prefer a guide or exploring on your own, we've got a variety of resources to introduce you to MIT.