Once upon a time, I developed an Instagramming problem and started to Instagram everything, including the view of the Prudential building in Boston from lying down on my bed in the dark with window shades up.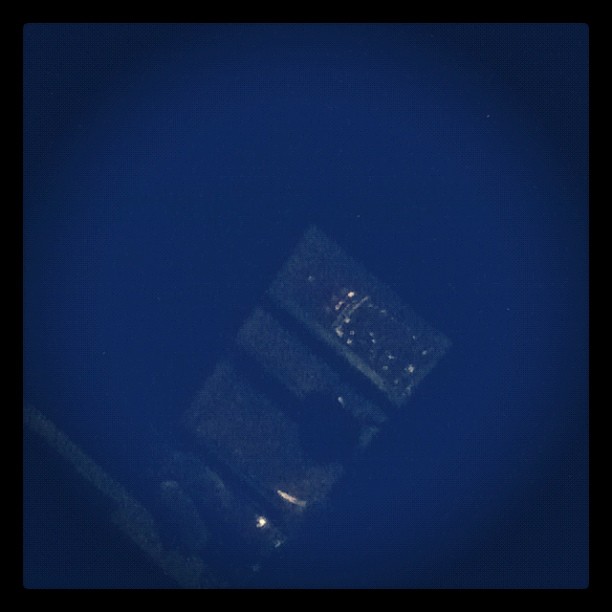 The night retreated, and I woke up to sunshine and a gentle old man painting the Boston skyline outside my window.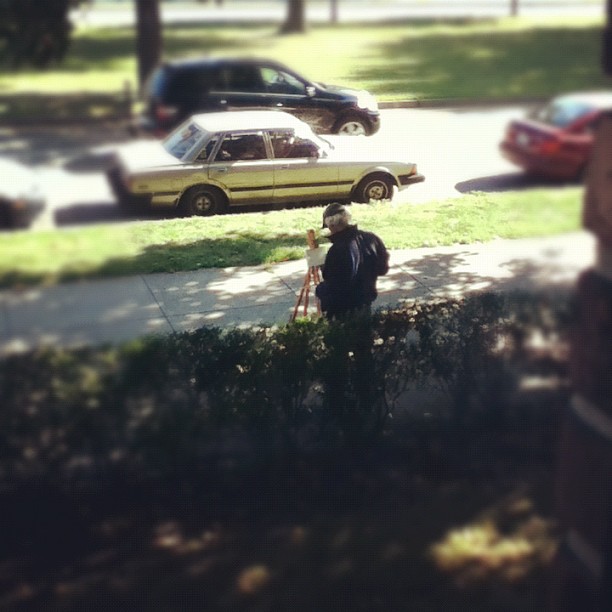 You should know that in Boston, the weather can change from pleasant to ominous in a matter of minutes.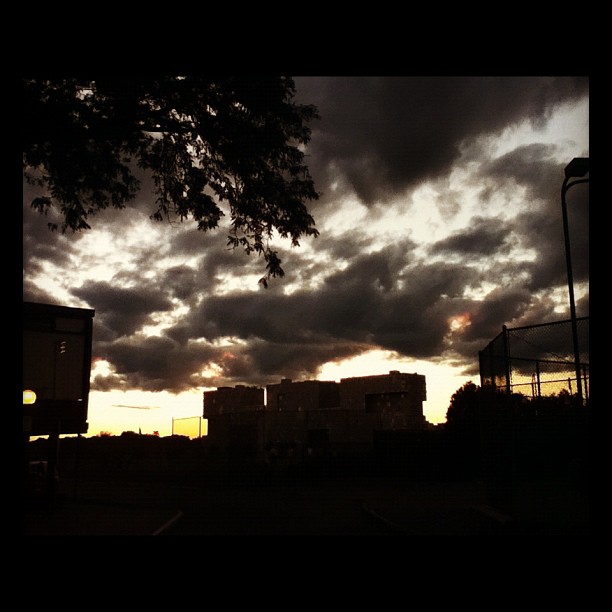 And that's when I go out terrorizing teddy bears – like this little guy belonging to my dear friend Juhee. (Juhee, this is a shoutout.)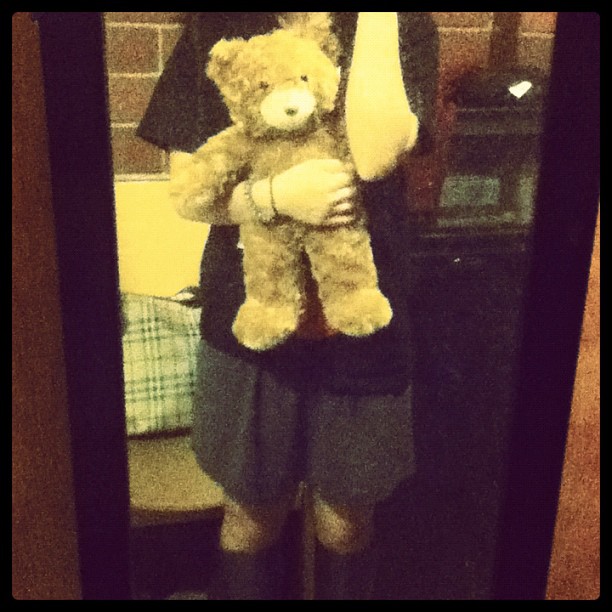 REEEEEEEEMIX 
So I actually spend days of my senior year passing out the latest issue of Rune – MIT's art and literature magazine (We have a Facebook page now!)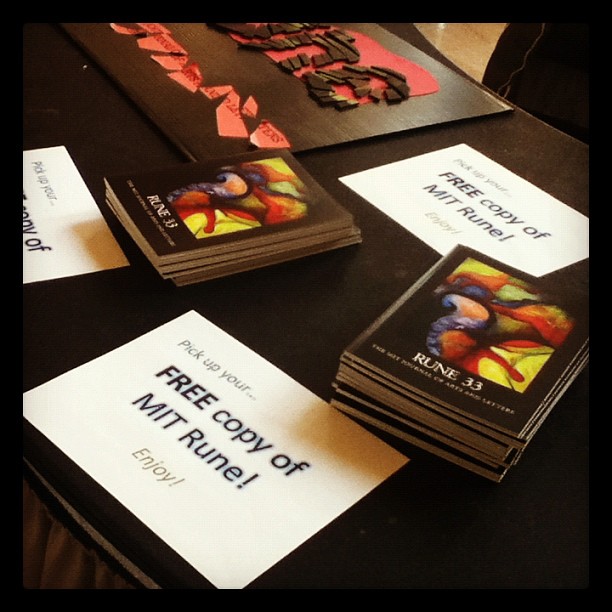 …eating mint chocolate chip & vanilla ice cream topped with Oreo bits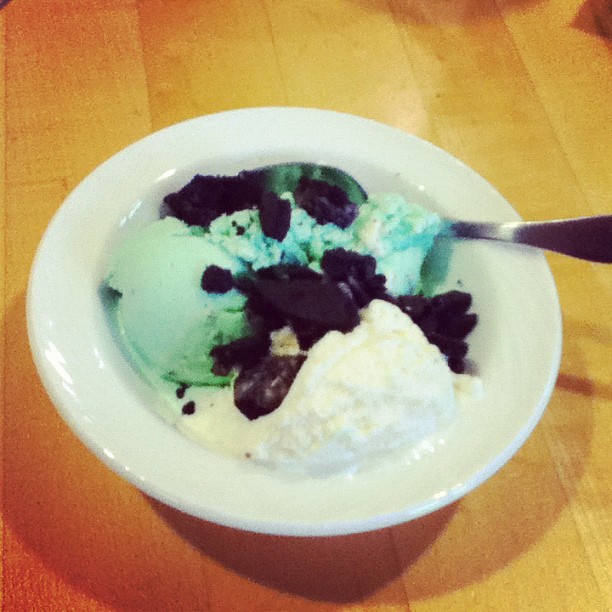 …and hot and sour ramen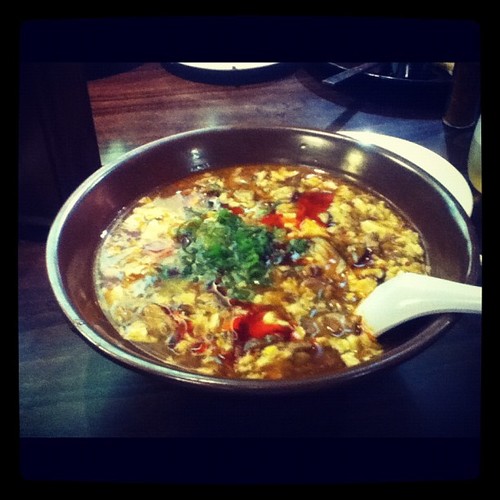 …and at some point, I go do important stuff like attending a graduate school fair, picking up swag, and coming back to campus to swarm tech info sessions with Dropbox and Yext, eating more food and picking up more swag.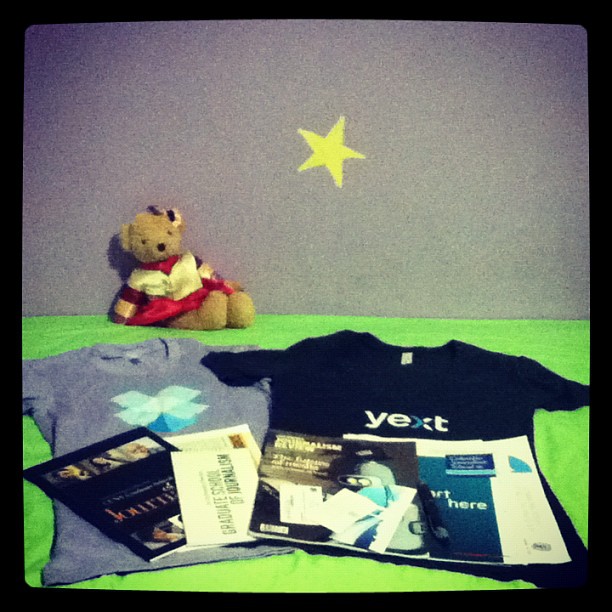 The End. 
Moral of the story: I wish I were programming as diligently as I was Instagramming.