What up, squad!! It's been quite the week for MIT Women's soccer.
The season is flying by, and we've played a whopping total of 18 games — 4 of which were the past week. I'm going to take you along for the journey of that week, and what it's like to have both a mix of soccer and school.
Monday
My team had our Concept Presentation for 2.76, Global Engineering! At the beginning of this semester, we were given a problem, a corporate partner, and a $5,000 budget. My team's problem was to figure out how to improve the litter removal process from highways. After a ton of market analysis, user research,⁠01 Which involved calling anyone and everyone involved in litter pickup — from the Massachusetts Department of Transportation to my soccer teammate's high school econ teacher. and concept generation, we gave a presentation to our class on our selected idea and how we would move forward. 
Right after that, I went straight to the bus for our first game of this week — an away game at Lesley. I've figured out that I basically won't be able to play this season because of my fractured and sprained foot, which is such a bummer because I was very much so looking forward to this season. However, I still try to make it to every game and most of the practices to support my team in any way possible (which usually means I just go around the team huddle megging people). 
We really popped off at the Lesley game, though, with a solid 6-1 DUB.⁠02 3 of the goals were scored in the span of 4 minutes!! Although it was frigid, sitting squished between my teammates with our huge puffer jackets on and passing around a bag of Nerds Gummy Clusters made me feel warm that night. Also, we got Chipotle burritos for the bus ride home. Shout out Coach Martin!
Tuesday
For my class D-Lab: Design for Scale, we had to get welding trained in order to complete a lab where we build a steel jig and make 20 clothing hangers on it. My teammate Remi and I went together, and we were taught how to wear the proper gear, weld pieces of steel together, and use the angle grinder. The sparks flew directly at my face, and it was kind of what I would imagine the fire bending from Avatar the Last Airbender to be like. 
At practice today, we did a juggling challenge, passing drill, and some positional play working on building plays from defense to offense. After that, we did an activity with our team's sports psychologist, who is a grad student from Boston University and works with us for the entire season. We broke into little groups, were given limits on how much we could communicate, and were then tasked to form a human star. It was way more challenging than it seems, so it ended up with many of us splayed out on the damp grass in weird positions and laughing ourselves sick.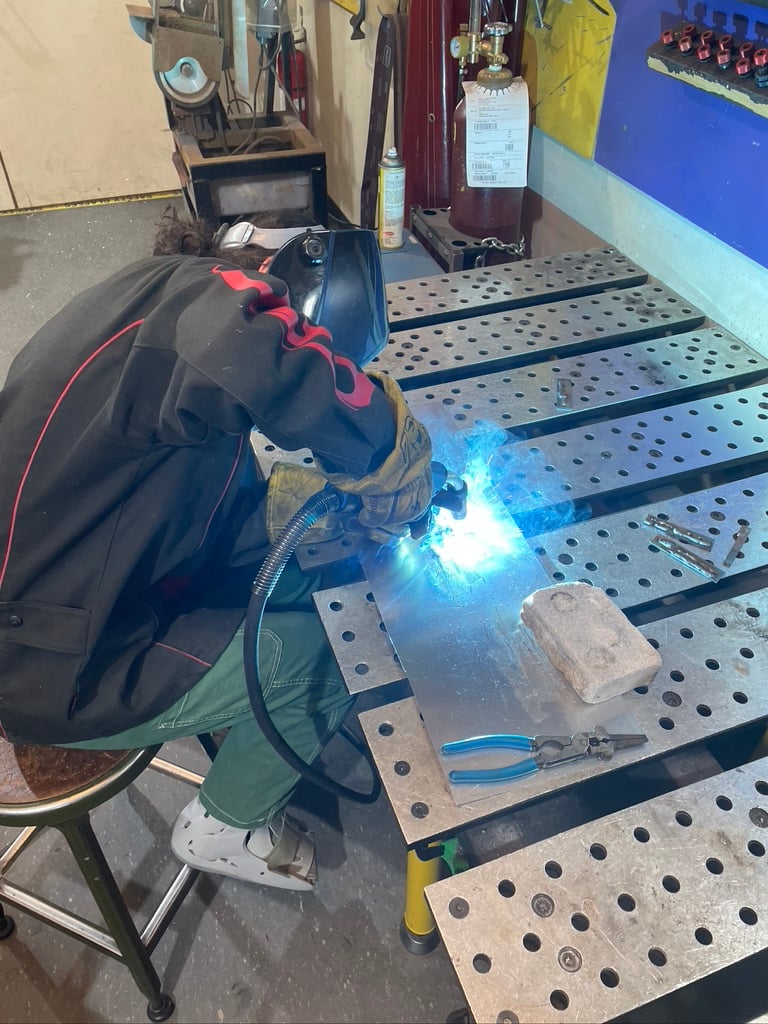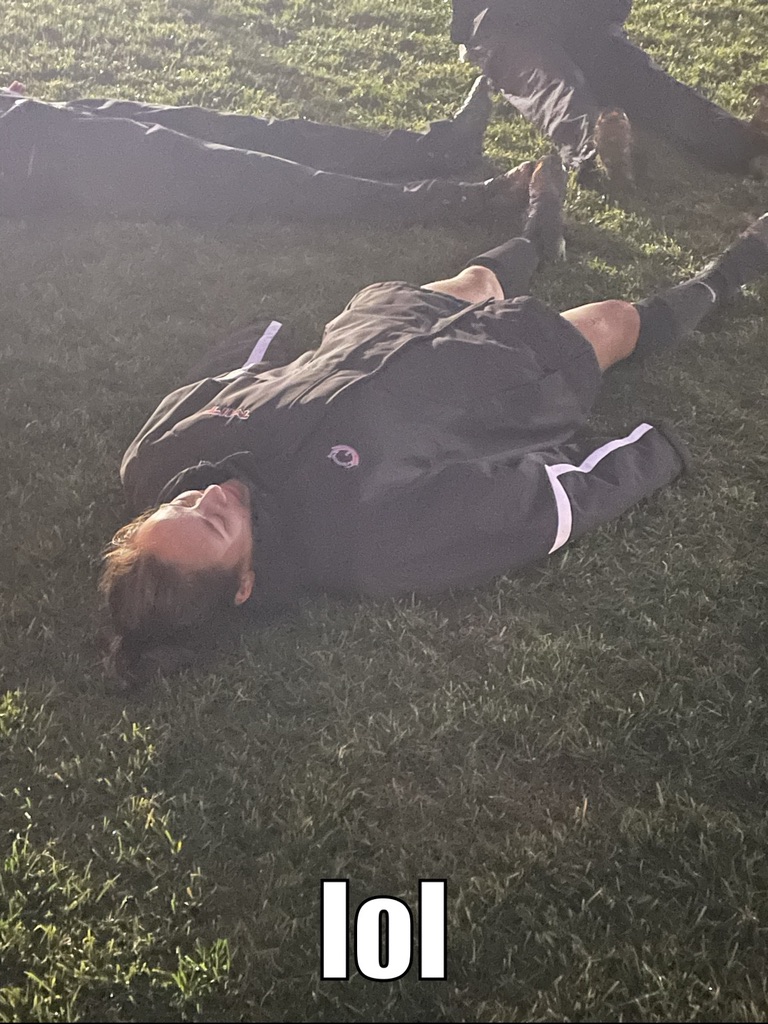 Wednesday
Today we had an away game against Babson. It was a tough 2-1 loss, especially because we were on an 8 game win streak and they are the first team we've lost to in our conference. Despite the unfortunate L, I gotta say, watching us fight tooth and nail made me insanely proud. I'm happy to be part of a team that never gives up.
Also, I got some good news today… Remember how I mentioned that I had fractured and sprained my foot on the second (second!!!) day of the season? Well, after 8 weeks of clunking around in a big ol' boot, it's finally off, and I am walking around FREE!! If you see anyone walking down the Infinite beaming with joy, there's a 95% chance it's probably me.
Thursday
Busyyy day! We lifted in our Varsity Weight Room and got SWOLE. I still can't lift legs because of my foot, but you better believe I've been benching like crazy. Since getting injured, I've lowkey entered beast mode and my noodle arms have been growing by the day. Also, us juniors are responsible for getting ready for senior day this weekend, so we decided to laser engrave some glasses with their favorite phrase: "me shoot!" We went to open hours at Metropolis, a maker space for MIT students, and thanks to the help of the mentors there, we walked out an hour later with 7 engraved glasses.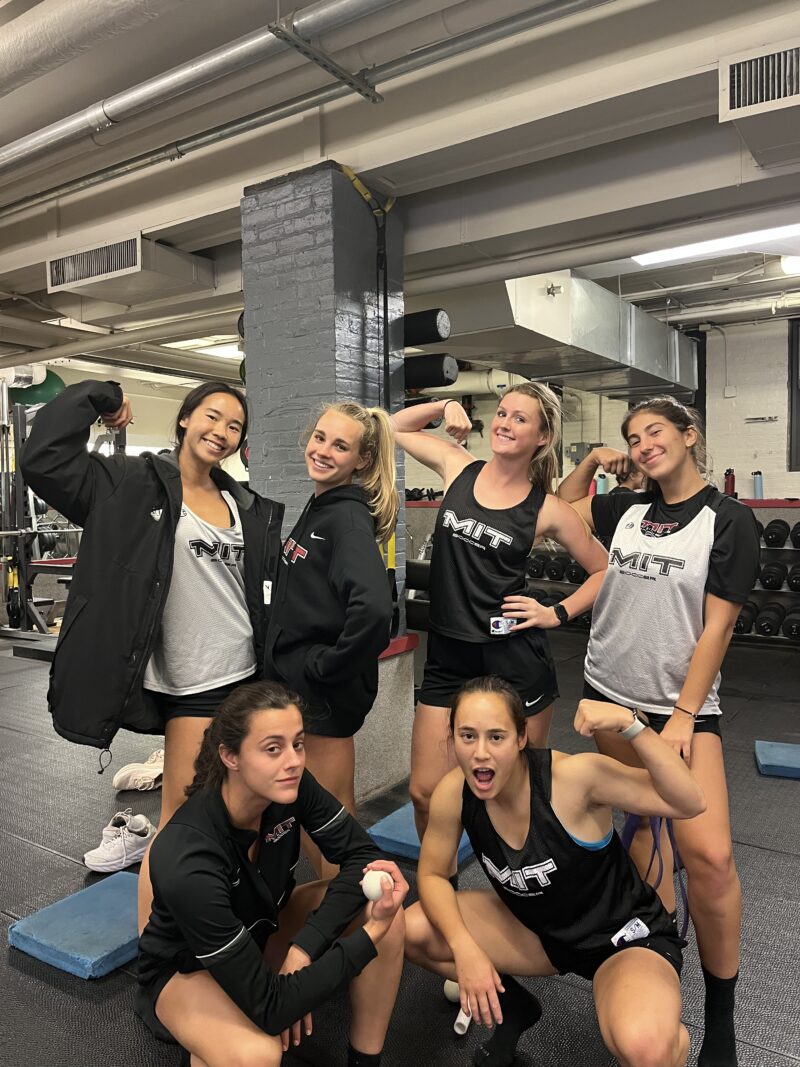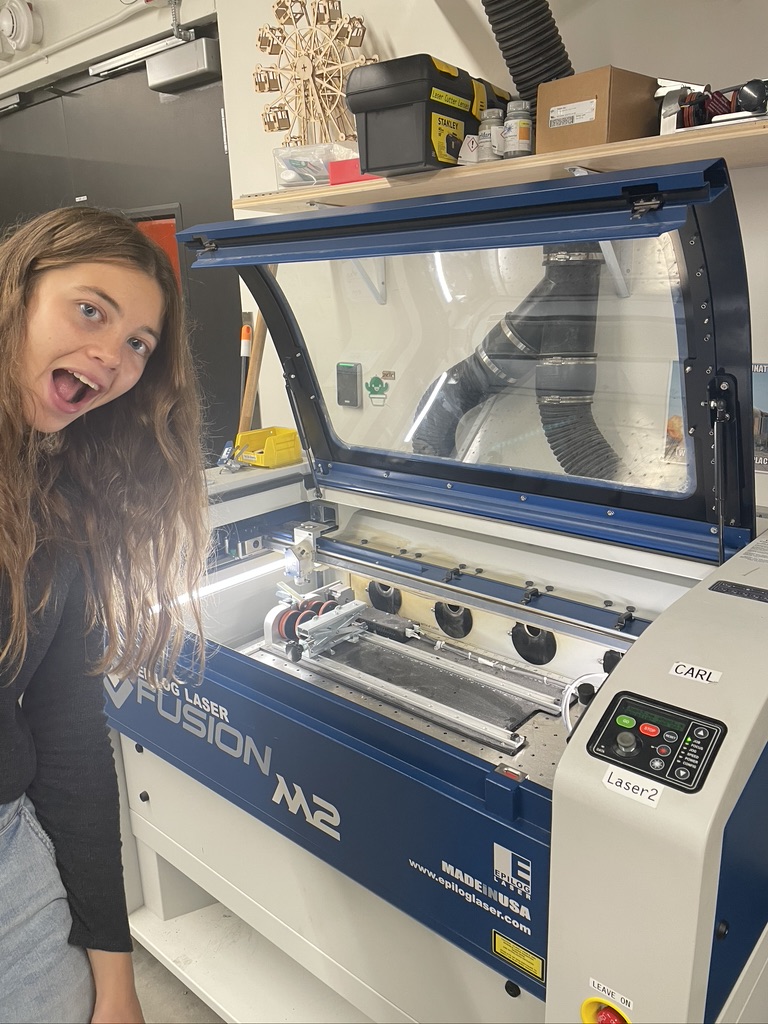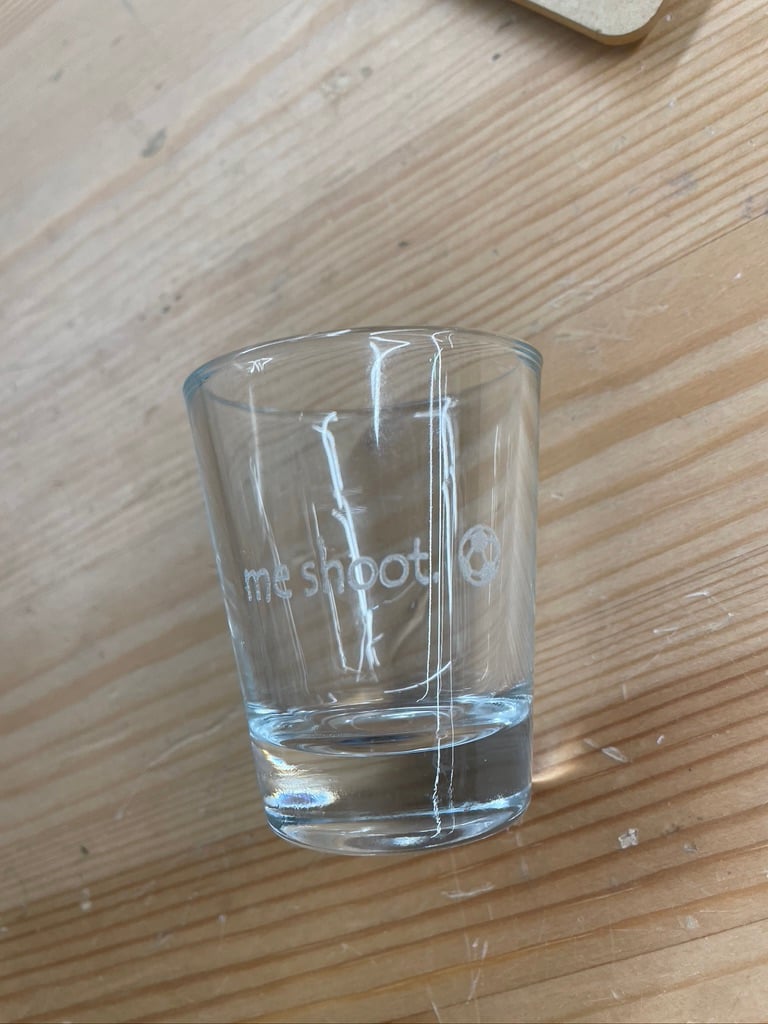 Friday
Went to Pappalardo in the morning with two other juniors and, with the help of Bill,⁠03 The goat, who has helped me make everything from flashlights to robots. He's part of the lab staff at Pappalardo, a huge fabrication lab on campus. made more senior day gifts. We waterjetted cool keychains with all of the seniors' jersey numbers on them! Later that day, Remi and I finally welded the jig and made our 20 coat hangers on it.
That night, all the soccer juniors decorated for senior day. We listened to music, blew up so many balloons we all got lightheaded, ate pizza that was DoorDashed by Ashley's grandma from North Carolina, hung streamers from the ceiling, and made sure everything was perfect for our lovely sens.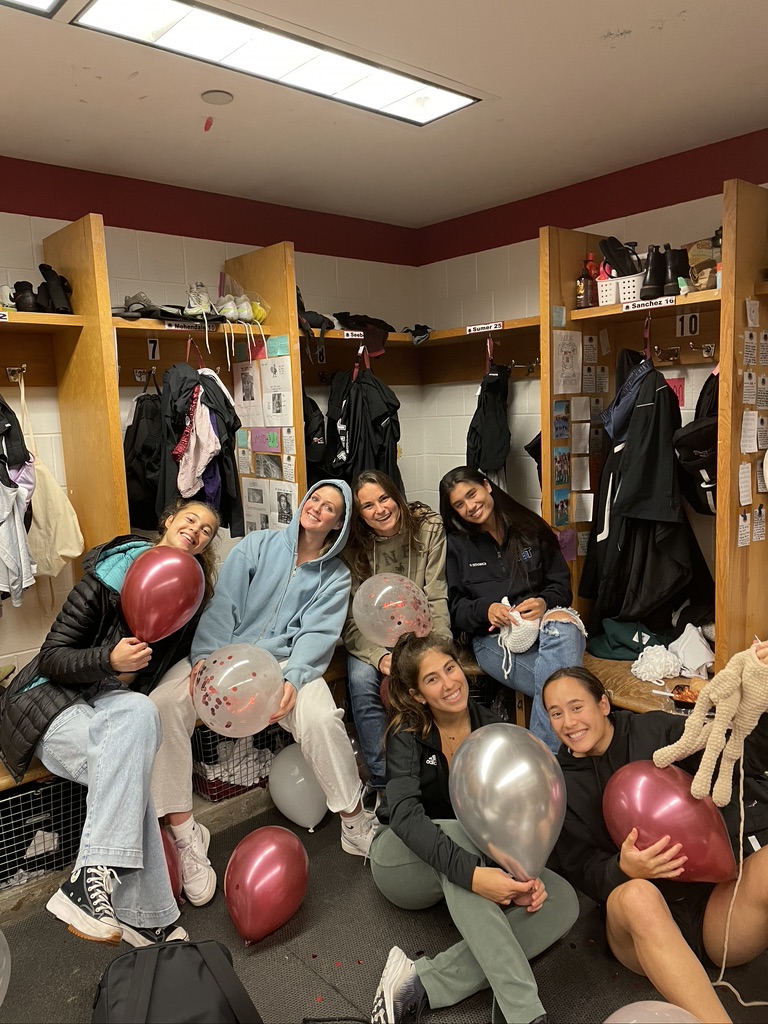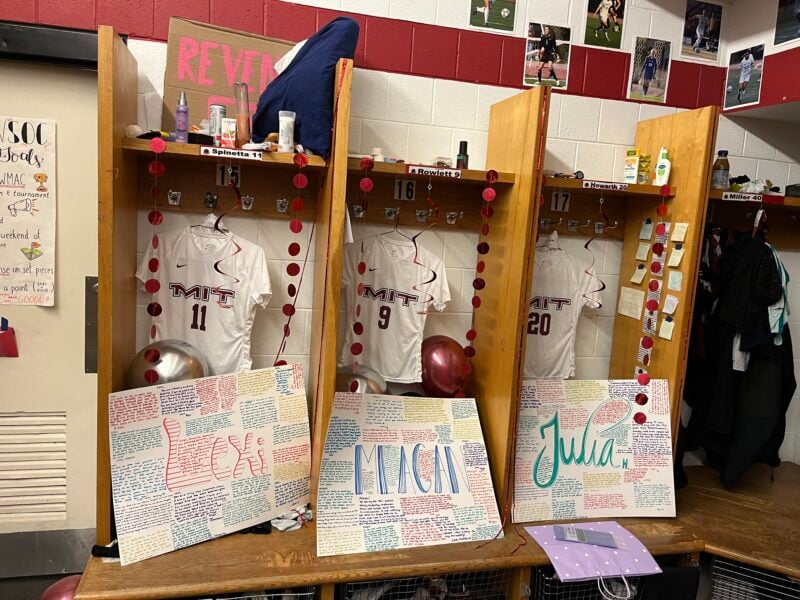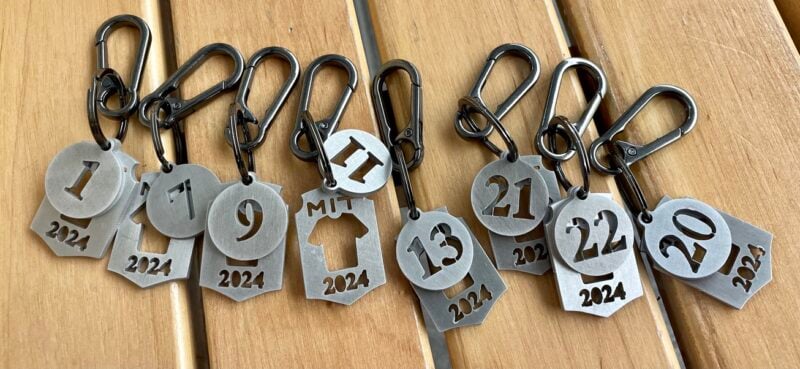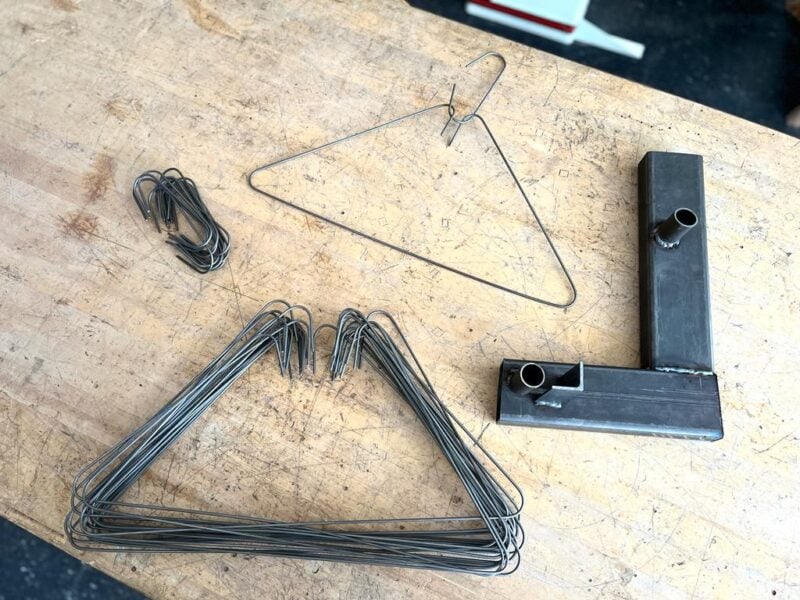 Saturday
Senior day woohooo!! We gave our sens the best gift of all: a 4-0 W against WPI. After the game, we gave them even more gifts and had a Chipotle tailgate with everyone's families. That night, we drove 3 hours to Maine for an overnight and all piled into a hotel. We had a game the next day, so the junior class and I had a chill PowerPoint night.⁠04 Mine was what each squishmallow each of us was and why. I basically used it as an opportunity to roast everyone hehe. Also, today was the day that I learned that most people say "punch buggy" and not "slug bug" when they see a Volkswagen Beetle. Sorry if that's random — I'm still processing this info. Let me know if you guys are as shocked as I am.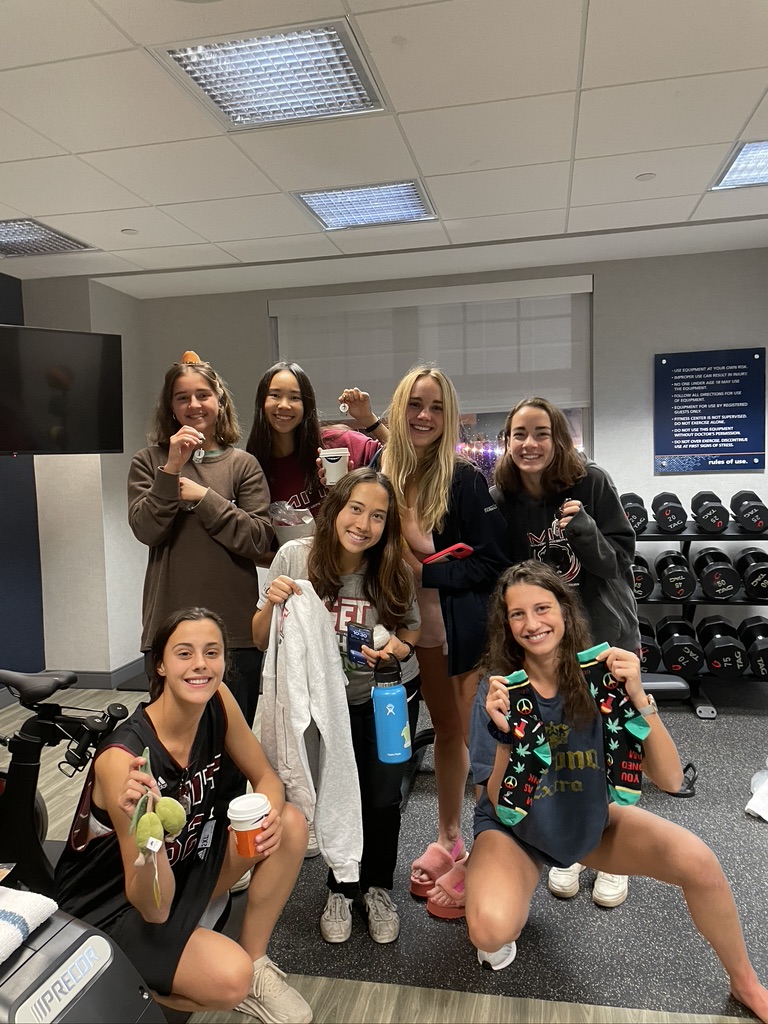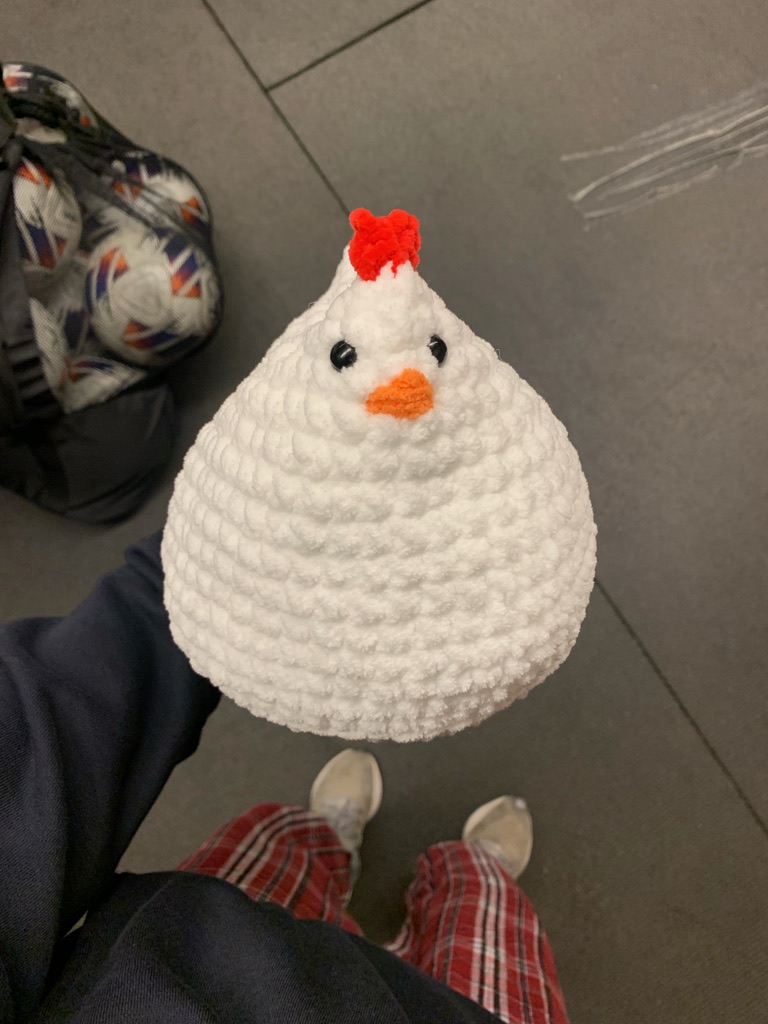 Sunday
Rise and shine! Game versus Colby! Unfortunately, we took another L today. Somehow, 2 out of our 3 total losses this season happened this week, and it's definitely my fault because I was writing a blog about it.⁠05 Sorry, guys! My bad.  
It was fun to celebrate our seniors this week, road trip through New England as the leaves were changing color, and flex my Course 2 ⁠06 Mechanical Engineering muscles a bit. As we head towards the end of the regular season and into postseason, where every game might be our last, I'm glad we got to create these little wholesome memories along the way <3