It's my birthday⁠01 yes, this is inspired by Amber's lovely post a few weeks ago today, and one of my resolutions for this semester is to blog more so I figure it's as good an occasion as any to get something out into the world. As I started writing this post, I was sitting in my room in New Vassar, waiting for the sushi delivery I ordered to arrive. The sun was out today, fully, in a way it hasn't been in a while, and I'm really into it. I think the time I spent in Russia this fall has really made me appreciate sunny days, even when – or especially when – it's cold outside. The serotonin⁠02 or is it one of those other happy hormones? I can never remember which one does what is absolutely unmatched. I went outside for a walk today, which was absolutely lovely, all warm and sunny and shiny from the snow. It's not every year I get snow⁠03 on the ground, in my general vicinity on my birthday, and I'm glad to be spending this one "up north."⁠04 ha, it's -30*C in Moscow as I write this
Between me starting this post and me getting to this paragraph, my sushi arrived and was consumed with great enjoyment. Enjoy this picture of my lunch, featuring my ridiculously good view of the Boston skyline.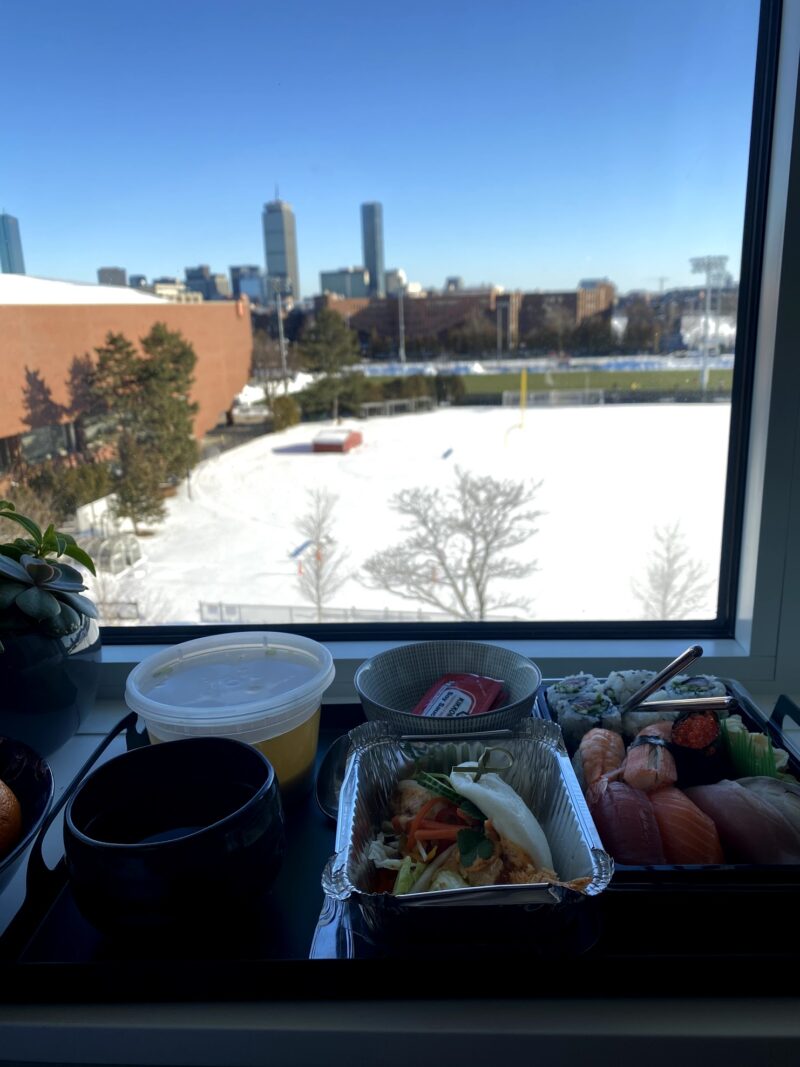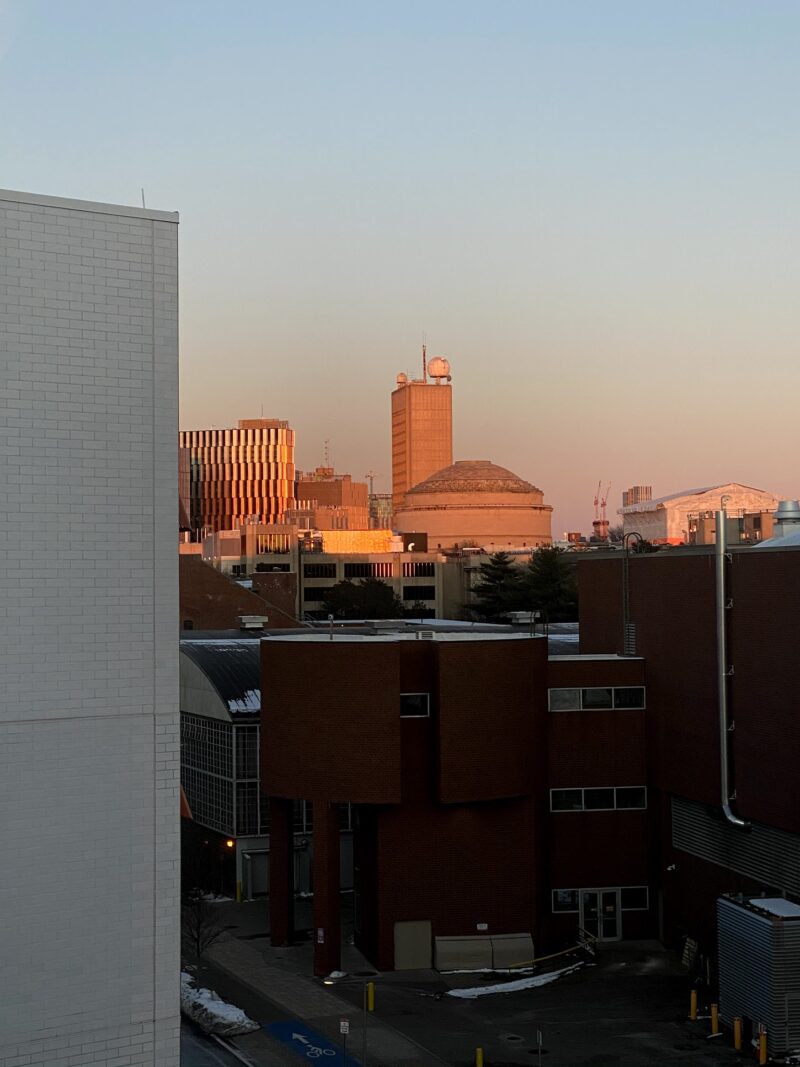 I'm nineteen today, which feels like a really weird, kinda fake age. Nothing interesting happens when you're nineteen. Twenty is interesting, so is eighteen and twenty-one. Nineteen is just a forgotten, barren valley between the hills of early adulthood. That boringness kind of makes it feel different, though. Up until now, every birthday felt meaningful in some way. Each age had a stereotype, a very specific vibe. Now I'm just… nineteen. Like a continuation of eighteen, but really more of a prelude to twenty. A pause and a period of transition at once. All of this abstract, though. Aimless musings on an aimless age. I could just as easily note that I'm at a prime age now, and I should enjoy it, because after this I gotta wait all the way til twenty-three.
What matters is, do I feel like I'm in a weird valley? Not really. Or, kind of? I feel aimless, but in the best way. Life goes on. Things are getting better. I'm at the right age to explore and figure things out, to consider who I am and who I want to become. I think getting to MIT forces people to reconsider their identities: who do I want to be in this new setting? What parts of me do I keep? What can I leave behind? It's a function of being in college, yes, but also of MIT in particular. So many of the things that might have defined you in high school don't stand out anymore. You don't stand out anymore, and it's such a liberating feeling.
In the time it took me to finish this post my friends surprised me with a zoom party,⁠05 in a ridiculously mit way - I asked my friend to zoom and watch a physics lecture, and she invited all my friends to surprise me instead complete with birthday zoom backgrounds and everything. I'm so emo,⁠06 I literally just realized <em>yesterday</em> that emo stands for emotional oops I love them all so much *sappy emojis*
At some point on the call, someone asked me what my goals are for this next year of my life. I can't really think of anything concrete. I want to figure out who I want to be, and then to become her. I have some ideas about what this next version of Masha might look like. I want to be a little more comfortable expressing myself, a little more vocal, a little more easygoing. But also, I feel good with the place I am right now, and where I'm going. I mostly just want to let it all play out and see what happens.