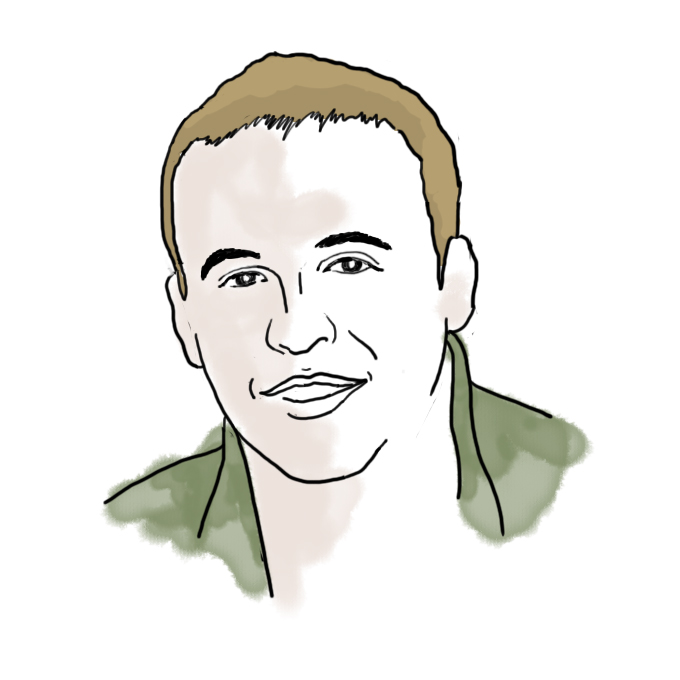 Asking for letters of recommendation (during a pandemic)

by Chris Peterson SM '13
tl;dr: mostly the same as during normal times, but clarifying some points of anxiety
In recent weeks, we have been fielding many questions over phone and email about letters of recommendation. A composite of these questions might read something like:⁠01 Variables listed in brackets, because I still think in Python-influenced data structures, years after <a href="https://ocw.mit.edu/courses/electrical-engineering-and-computer-science/6-00-introduction-to-computer-science-and-programming-fall-2008/">6.00</a>.
Last year, my education was [on zoom, hybrid/disrupted], and my 11th grade teachers barely got to know me. I feel like my teachers know me much better in person, so I was thinking of asking teachers from [10th grade, 12th grade], but [it was 2 years ago, they will only have known me for a few weeks]. Who should I ask to write letters on my behalf?
The interesting thing about this question is that we often get asked more or less the same thing during non-pandemic times. The first two sentences might be different —  "I transferred schools, and…"; "I took a mix of regular and advanced classes, but…" — but they all boil down to the last one: "Who should I ask to write letters on my behalf? And the answer is always the same: "Whoever can write most compellingly about you as a student and/or community member."
At MIT, we do have strong preferences about the domains of your required recommendations —  we want one from a math/science instructor, and one from a humanities, arts, or social science instructor —  but we do not have strong priors about when they should have taught you. It is indeed very common for letters to come from an 11th grade instructor, and we understand that many secondary schools (and some other colleges) may have policies and procedures that set this as the norm. However, it is not uncommon for us to receive letters from recommenders who taught a student before or after their 11th grade year, and we do not draw any per se inferences about such letters one way or another.⁠02 If you're worried about any things we might wonder, or inferences we might draw, about why and how you chose your recommenders, one thing you can do is <em>just tell us</em>, in the additional information section. It doesn't have to be — indeed, most likely <em>shouldn't</em> be — longer than the sentence or so I wrote about each of Mrs. Moore and Mrs. Oliver below, nor should you feel compelled to defend your choice as much as to simply explain it. You also don't have to do this at all — this is just something you <em>can </em>do if you feel at all worried or anxious about what we might wonder (even though, to be honest, we probably won't wonder at all, since we don't have a strong expectation in the first place). But this could be especially true and helpful for current times, given all the disruptions caused by the pandemic.
The student/teacher relationship is profoundly personal and path-dependent. I didn't apply to MIT when I was in high school, but if I had, I think I would have asked Mrs. Moore, my 9th grade algebra teacher, and Mrs. Oliver, who taught me in 10th grade Western Humanities and 12th grade Civics, to write my letters. Mrs. Moore, because she had seen how much I had struggled in algebra, and how hard I worked to get an A in it, coming in every lunch to work with her on an area of weakness; Mrs. Oliver, because I loved those classes the most, and was in my intellectual and social wheelhouse in those environments.
To be clear, this isn't a specific pairing or set of narratives we look for at MIT either, it's just what I know was, in hindsight, these two perspectives would have painted the most accurate, salient, compelling portrait of what kind of student and person I was at age 18. If I had chosen other classes —  or the same classes, at other times —  one of them might have been an 11th grade instructor, and fit into that "normal" time sequence. But when they taught me was a byproduct of contingency, not a necessary and progressive step in my own development that was frozen in time like a fly in amber.
Instead of worrying about when sequentially you had your strongest relationship with an instructor, you should focus on things you can control. As someone who now writes a lot of letters of recommendation, I'll tell you that you can help your recommenders more than you (or they) might initially think. Something as simple as providing your recommenders as much time, context, and guidance regarding deadlines⁠03 When <a href="https://mitadmissions.org/blogs/author/lakras/">Lydia K. '14</a> was applying for her PhD, she gave me a small stapled packet that includes her statement of purpose, her C.V., and a few sentences about why she was asking me, specifically, to write her letter, as well as a list of which ones I needed to submit where by when. I already knew Lydia really well, but this was <em>extraordinarily </em>helpful in making sure I addressed everything I wanted to talk about, and understood what I could talk about that no one else could speak to as well as me. PhD applications are (very) different from undergrad applications, and you should do what your recommender wants (and not what they <em>don't</em> want). But I know it <em>definitely </em>never occurred to me to do anything more than just walk up to a teacher and say "hey can you write a letter for me" and then enter their email into the common app so they got the notification. She also got to me really far in advance so I could dedicate time to the letter. as possible can go a long way to helping them strengthen their letter on your behalf.
If you have more questions about letters, I can try to address them in the comments below. But my main point —  during the pandemic, and after it —  is to just focus on who can write best for you, and not when they taught you.
Variables listed in brackets, because I still think in Python-influenced data structures, years after 6.00.⁠

back to text

↑
If you're worried about any things we might wonder, or inferences we might draw, about why and how you chose your recommenders, one thing you can do is just tell us, in the additional information section. It doesn't have to be —  indeed, most likely shouldn't be —  longer than the sentence or so I wrote about each of Mrs. Moore and Mrs. Oliver below, nor should you feel compelled to defend your choice as much as to simply explain it. You also don't have to do this at all —  this is just something you can do if you feel at all worried or anxious about what we might wonder (even though, to be honest, we probably won't wonder at all, since we don't have a strong expectation in the first place). But this could be especially true and helpful for current times, given all the disruptions caused by the pandemic.⁠

back to text

↑
When Lydia K. '14 was applying for her PhD, she gave me a small stapled packet that includes her statement of purpose, her C.V., and a few sentences about why she was asking me, specifically, to write her letter, as well as a list of which ones I needed to submit where by when. I already knew Lydia really well, but this was extraordinarily helpful in making sure I addressed everything I wanted to talk about, and understood what I could talk about that no one else could speak to as well as me. PhD applications are (very) different from undergrad applications, and you should do what your recommender wants (and not what they don't want). But I know it definitely never occurred to me to do anything more than just walk up to a teacher and say "hey can you write a letter for me" and then enter their email into the common app so they got the notification. She also got to me really far in advance so I could dedicate time to the letter.⁠

back to text

↑