Mar 7, 2013
Yesterday, researchers from the MIT – Woods Hole Oceanographic Institution found several bottles and their enclosed contents washed up on the banks of the Charles River.
It seems that famed tiger, Richard Parker, has been trying to reconnect with his old friend, Pi Patel.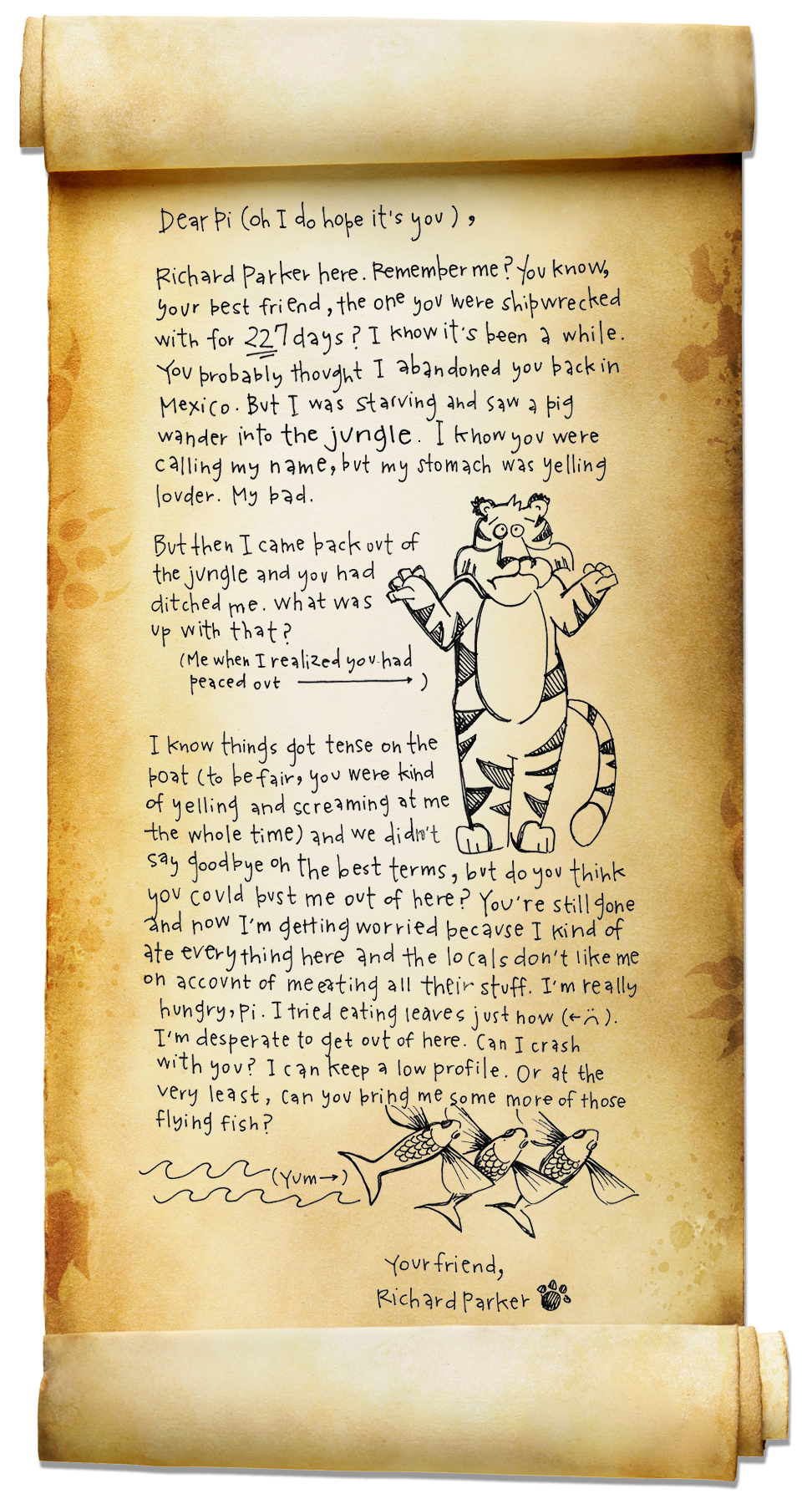 The researchers also discovered this text in an accompanying bottle:
MIT Regular Action admissions decisions will be available online on Thursday, March 14, beginning at 6:28 PM ET.
When decisions are released, access decisions.mit.edu and log in using the same username and password that you use to log into your MyMIT account. There are no interim screens, so you should be sure you are ready to receive your decision online before logging in to decisions.mit.edu.