This is, admittedly, a kind of quickly written post, but I wanted to write something about the crisis in Ukraine, and stuff that I've been seeing happening on campus as a result of it. As we already know, nearly two weeks ago, the Russian government invaded Ukraine. The invasion has had dramatic results, on families, communities, finances, and more.
I don't have a lot of family or friends in Ukraine or Russia, so I won't write about that here. You can read more perspectives on Ukrainian students at MIT here. 
Instead, I wanted to highlight just how quickly students began to act. Within a couple of days, mailing lists and discords were made, some for Ukrainian students in particular and some for any student who wanted to help plan events, donate, and support current efforts. 
For context, I can comment on just how quickly one project in particular was made, starting with a message in the discord:
"What do ppl think about selling string bracelets to raise money? I did this with a group in 2020… and we raised ~$5000 over the next 3 months. I can organize this again if we think it's a good idea."
The following day, a channel was started labeled #fundraising with a request for people to help in:
Making a google form for orders and determining styles

Making a drive folder with documents for documenting how orders are taken

Making a google sites website to house the forms

Figuring out payment information on venmo
Organizers had a meeting, made plans to teach people to make bracelets. Eventually this evolved into also making earrings and pins with backings! A logo was made, and then it was dormspammed out. There was a new discord server, building on the organization of the old one, and a dedicated mailing list for crafters and orders.
Within a day, the fundraiser was at over $750, with everyone receiving a simple email in response saying that their order had been received and would be sent in 1-2 weeks. The money earned goes either to the Humanitarian Fund from the National Bank of Ukraine or the Ukrainian Army based on which you selected on the form. 
I've already bought a couple of bracelets, and I'll attach some of the designs here: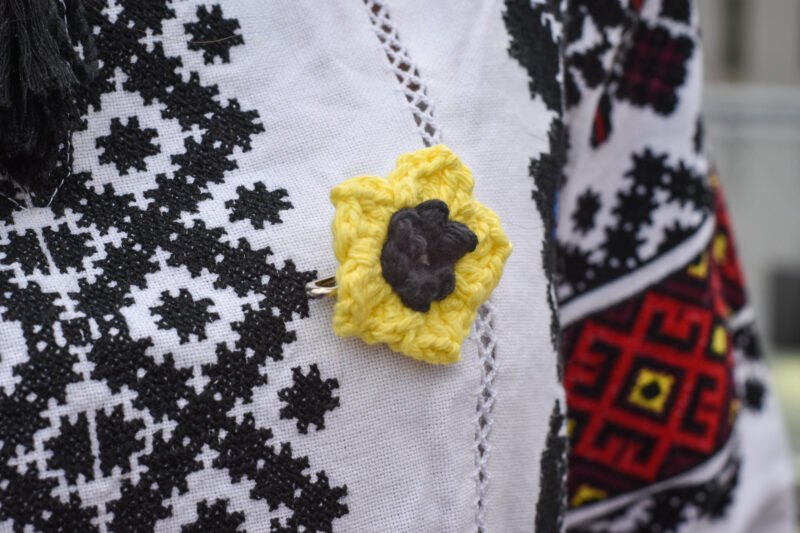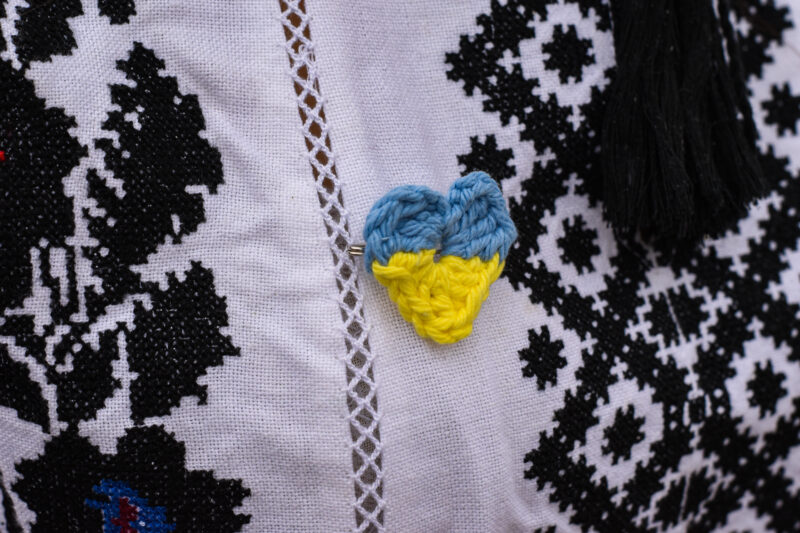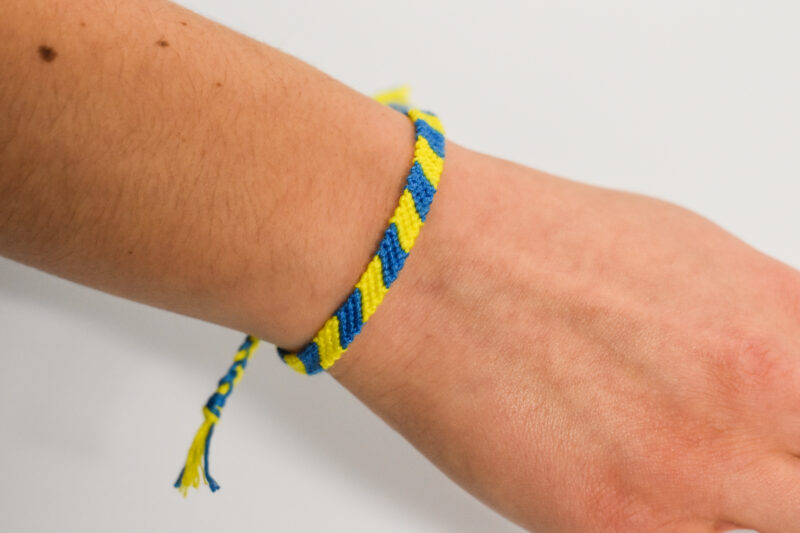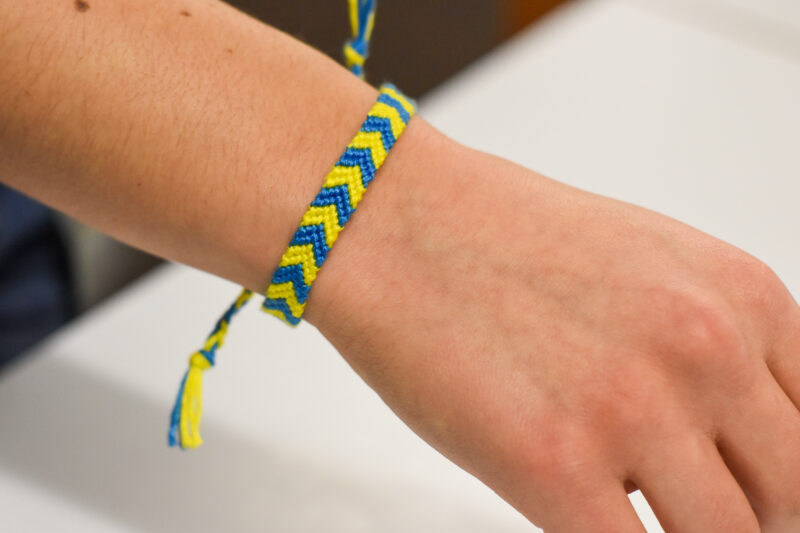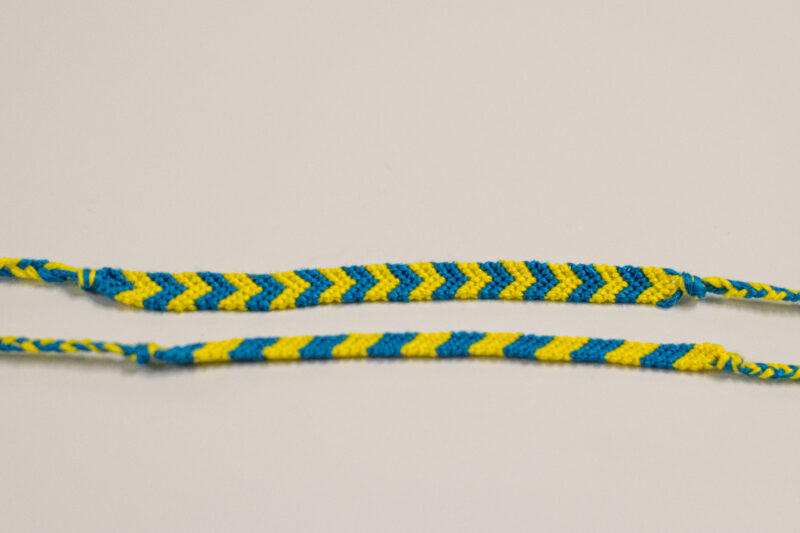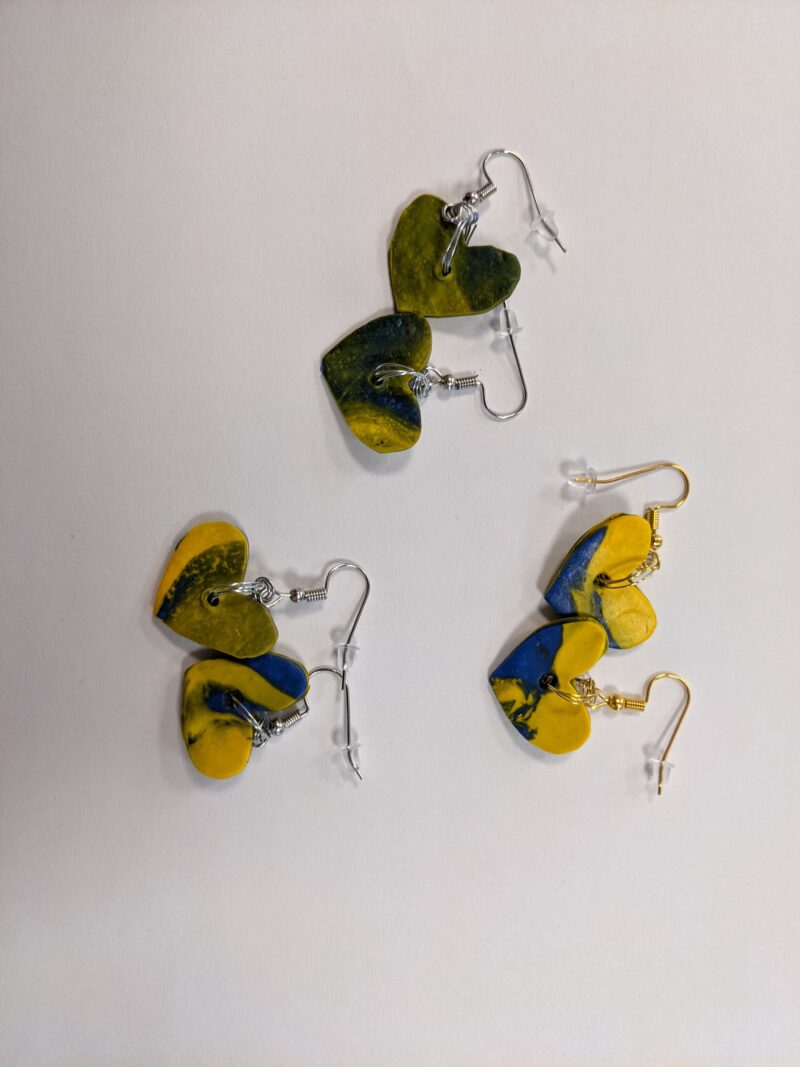 I think it's really cool to see how quickly everything moves at MIT. This is only one of many, many projects and fundraisers being organized (you can find more information here)! If you'd like to order some bracelets, crochet pins, earrings, or get a surprise delivery the form is here: https://forms.gle/h6buX7D5hspSUAiz8.