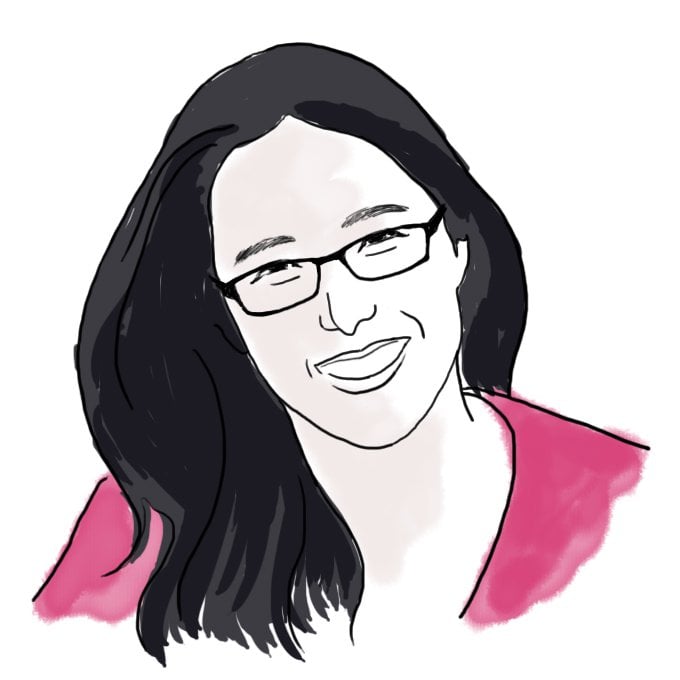 Day 2: Hiking up a volcano at 15,000 ft (~4.5 km)

by Anna H. '14
Altitude sickness and Embarrassing Spanish Attempt #3
January 12
Hostel Colonial House, Quito
In retrospect, I do not recommend attempting to summit a volcano at 15,700 ft with only one day of altitude acclimation.
–
It's Sunday. We were woken up at 6:30am by very loud, very grand church bells, then couldn't find anything for breakfast because our hostel doesn't serve breakfast on Sundays and apparently neither do any restaurants. We broke our fast with potato chips and a chocolate bar from a grocery store, then rode a taxi to the TelefériQo.
The TelefériQo is a steep cable car that travels up Volcán (volcano) Pichincha. Quito itself is at just under 10,000 ft (3 km) above sea level, and the TelefériQo takes passengers on a 2.5 km (~8000 ft) journey to the Cruz Loma lookout point, which is at 13,500 feet (~4 km). From here, people with large lung capacities can hike to the Pichincha volcano summit, which is at just over 15,700 ft (~4.8 km).
Feyi joined us for the cable car ride: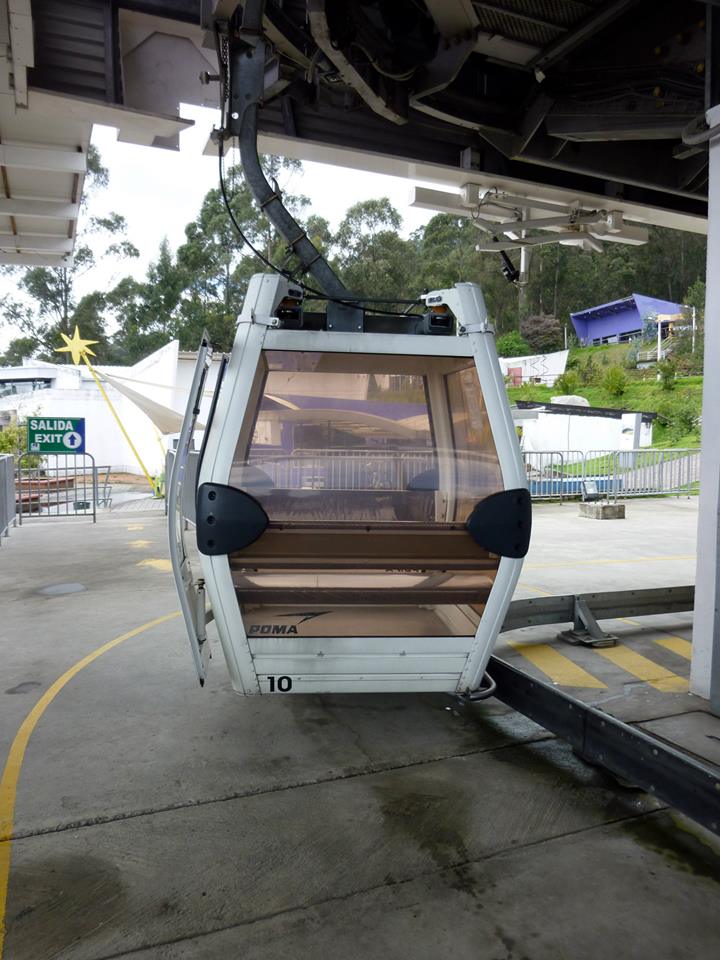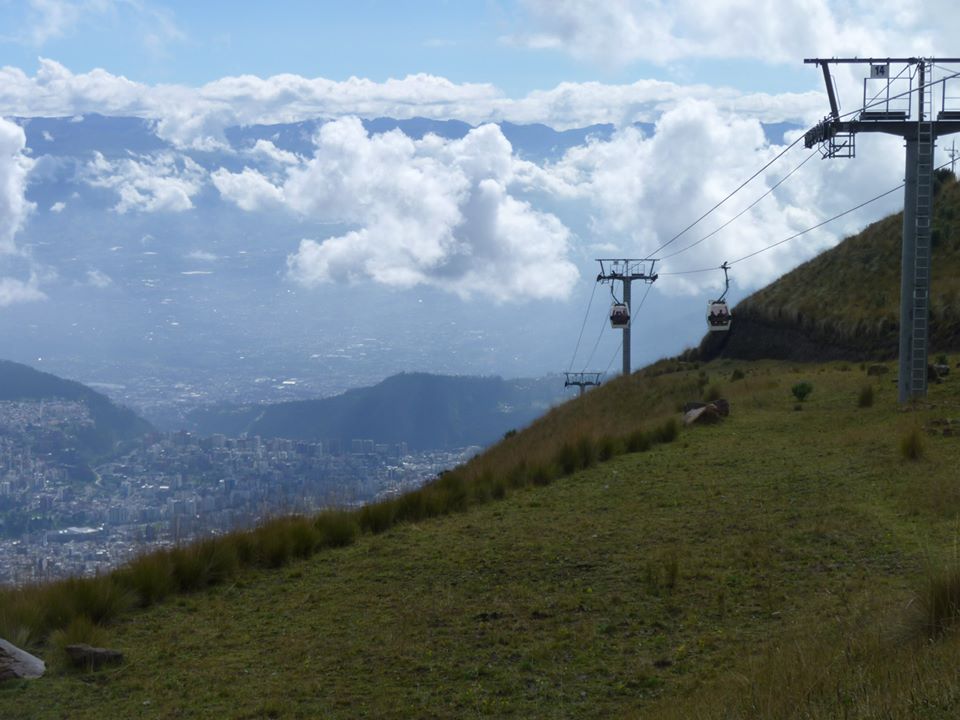 We said goodbye to her at the Cruz Loma lookout point, because she had to head back into the city and catch her flight. She's off for a several-month homestay, which I imagine will be an adventure.
The hike began with a very steep ascent, which involved a lot of huffing and puffing and seemed to last forever but gave us beautiful views.
We bumped into an awesome old couple from Colorado, who have summitted Cotopaxi (I hope I'm that fit when I'm old!) as well as a European trio with a platter of Swedish, German, and Austrian accents. The German and Autrian girls were lying on their backs, refusing to get up – and the guy from Sweden was promising them chocolate if they would only get up and go up to the summit with him. CL tried to tell them about The Beards – "they play songs exclusively about beards!" – but they didn't really seem to get it. I did make the German girl very excited when I told her that I applied for a scholarship to do research in Heidelberg next year; she said that it's very beautiful and very good for students. Hooray!
I felt nauseous and dizzy almost immediately, but the trail flattened out soon enough and my symptoms largely went away.
Raphael and I were having cardiovascular difficulties, so we went at a very slow pace and drank lots of water. There were some tricky sections: mud and scrambling and inching on trails flanked by sheer rock on one side and a sheer drop on the other. The views were spectacular, though, and we had a variety of cactus-esque flowering plants for company.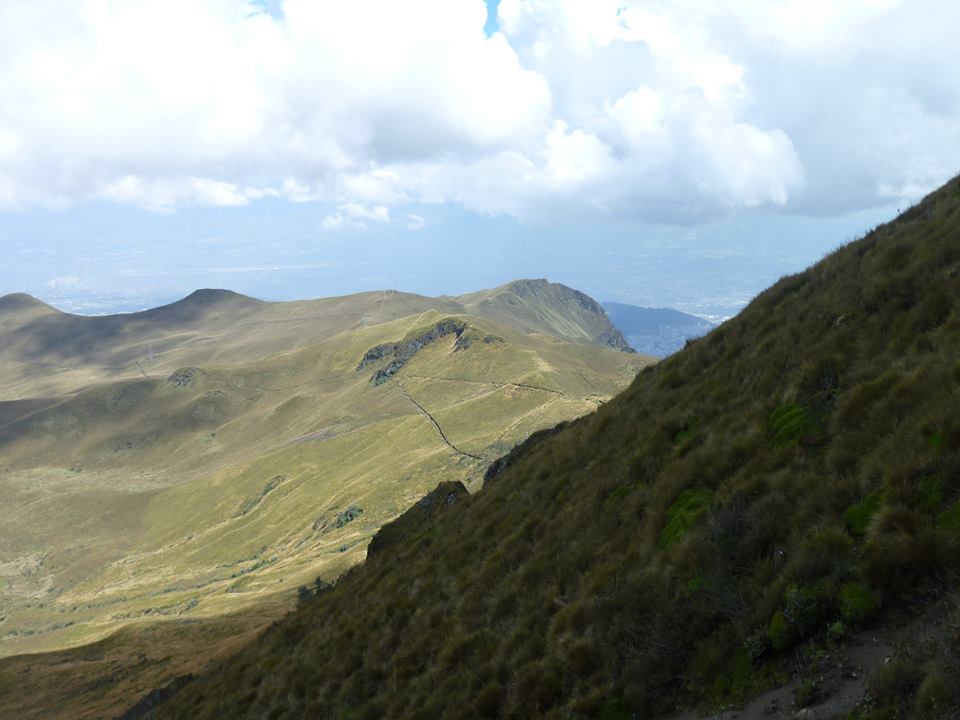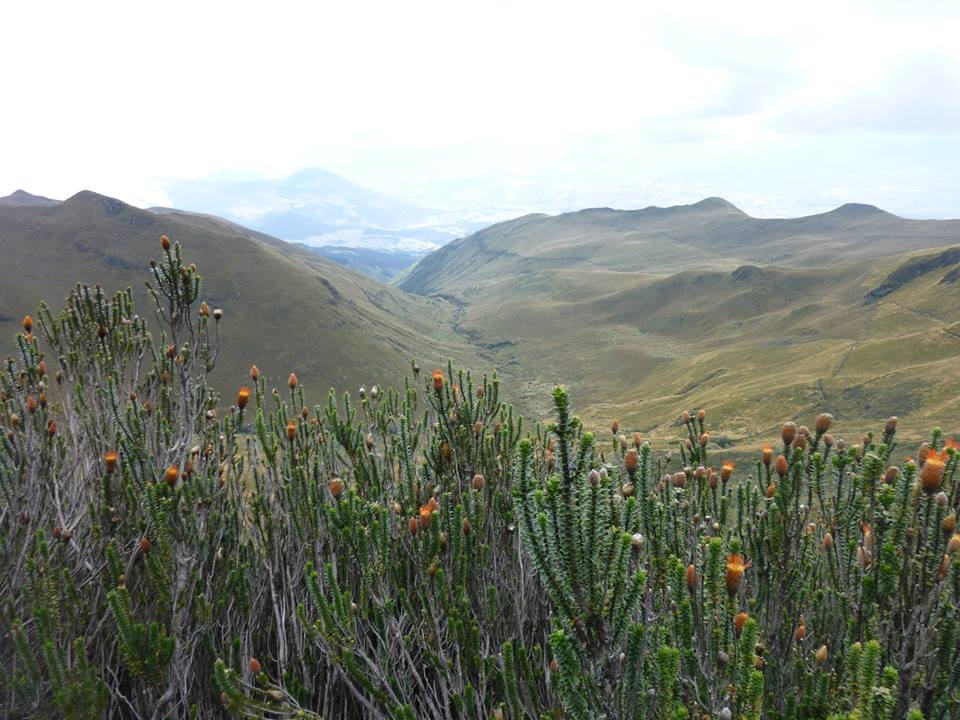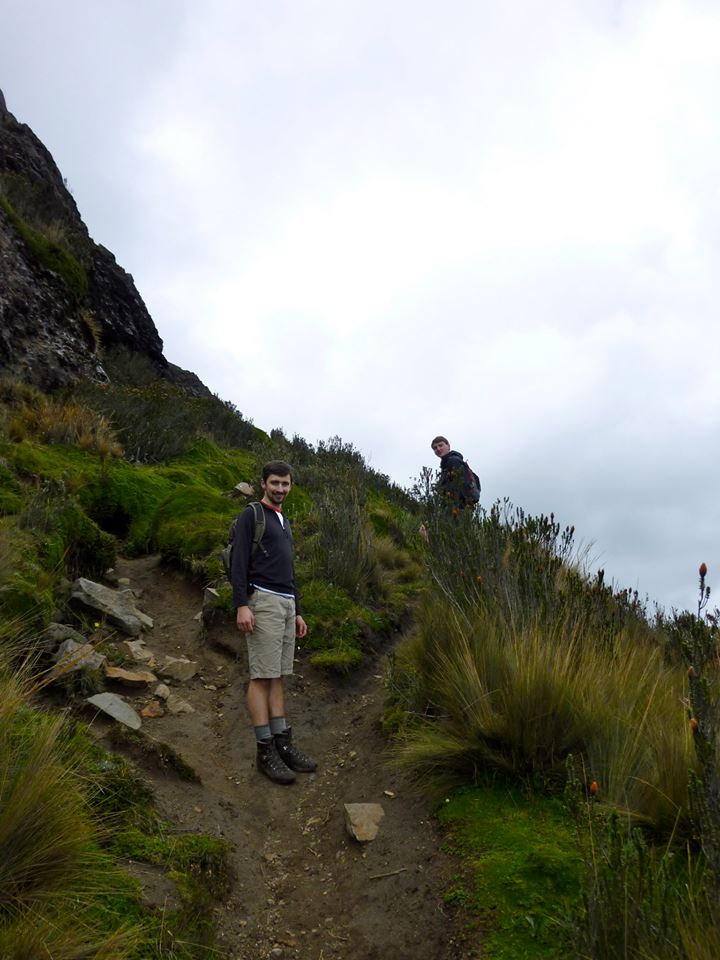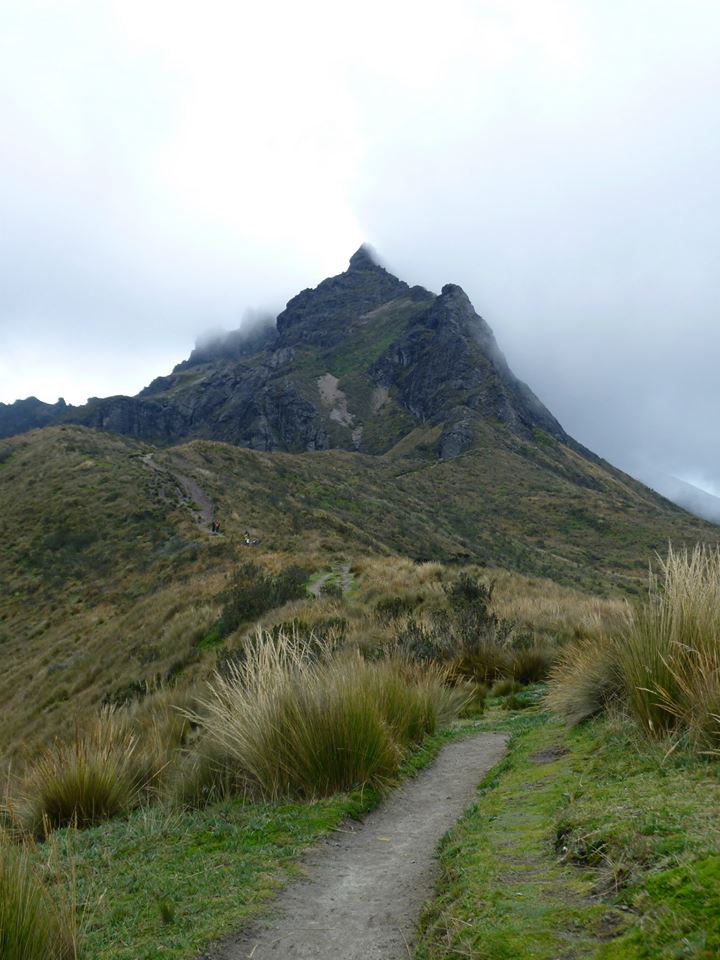 After about two and a half hours, we assessed the situation. We had one very steep, final push to go before reaching the summit; it would take about half an hour. My nausea and dizziness had gone away, but Raphael's had only gotten worse, and he was sitting with his head in his hands. Alarmed, I stopped some French backpackers and asked if they had any headache pills; they seemed even more alarmed at Raphael's symptoms, and advised that we turn around and descend immediately. One of them very kindly gave us a bottle of sugary orange juice, and from then on I had a bizarre craving for Fanta. We left a note for CL, who had sped ahead of us to the summit, and began our descent.
About halfway down, CL caught up with us (that kid is ridiculously quick). The clouds rolled in and it started to rain as our trio approached the TelefériQo, and right when we got underneath the shelter it started POURING. Somehow, it let up right when we reached the bottom and left the shelter. Success!
We shared a cable car with a very sweet non-English-speaking Ecuadorian family and tried very hard to communicate. The two questions that *everyone* here asks us are 1) where we're from and 2) what we think of "my country". As they left the car I logged Embarrassing Spanish Incident #3 by yelling "Hola!" instead of "Adios!" Oh, well.
After some to-do and a heroic sprint by Raphael, we managed to catch a cab back to the hostel. R&R, shower, then a cab back to La Mariscal. After finding almost every restaurant closed, we were forced to eat dinner at Mama Clorinda, a semi-expensive restaurant engineered for tourists. It was filled with Americans and played CNN. Perfect!
At least my food was good. I had llapingachos, which are mashed potatoes mixed with cheese and fried. After dinner, we took a cab back to the hostel. Now, journal and sleep =)