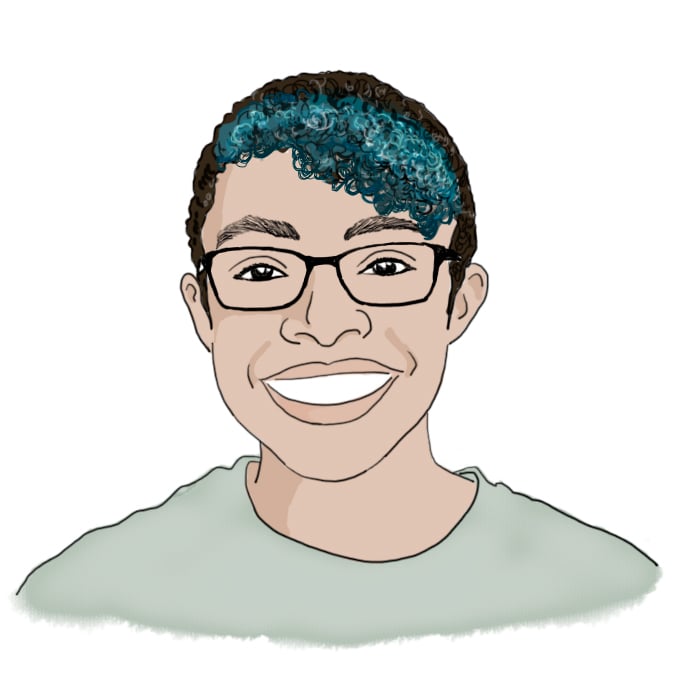 you can take the east camper out of east campus but...
Last Sunday, one week ago, I moved out of East Campus. The hours right before were full — packing, friends, watching the sunrise, goodbyes, a nap, more goodbyes, more packing — and then suddenly I was turning in my key and walking out the door. I knew it was coming, of course, ever since I moved in. And in the last few weeks my mind had been increasingly turning over and over the knowledge that I would have to leave. But the moment of checking out still felt unexpected, and surprising: these things always feel more mundane than you think they will.
In the time before moving out, finals week rolled into senior week⁠01 I'm not sure if other schools have this, but basically a week between finals and graduation where all the seniors stay on campus and do fun events and I was kept very busy studying, packing, and having fun. But there was a little room for sadness to creep in around the edges: as my room got emptier and emptier and looked less and less like my room. As I walked down the hallway and saw fully-emptied rooms, blank slates that used to hold friends. As I realized another acquaintance had left without us having a chance to say goodbye, another person I would never again bump into casually in the kitchen or the lounge.
And the lasts piled up: Last quiz, last assignment turned in. Last meeting of this club and of that committee. Last party, on the last day of classes. Last time linking arms to Don't Stop Believing, the last song played at every EC party. Many of my senior friends showed up to that last party, and I'll admit I was more than a little teary as we linked arms.
On my last night in EC, more than two weeks after that last party, I was hanging out and packing when we heard that there was an alumni event happening in the Stata courtyard nearby. As "MIT's newest alumni" (a term I did not want to contemplate too thoroughly), we had been invited, but none of us had read the email. Oops. Despite not having registered in advance like we were supposed to, we had no problems getting in,⁠02 I will not comment on our method of getting in and when we got to the courtyard we found that the party was way cooler than we had anticipated. There was a live band doing incredible covers of great dance music, and although we'd only planned to stay for 45 minutes and then go back to packing, before we knew it we'd been dancing for two hours.
At midnight, the band said goodnight, but the crowd begged for an encore. They clearly hadn't planned on doing one, but after a lot of shouting ("one more song! three more songs! ten more songs!") and some equipment finagling, they gave in. And someone at the front of the crowd must have lived in a certain dorm, and whispered a certain something in a band member's ear, because they played Don't Stop Believing. We all screamed, and I cried as the song played. Partly because in one sense it was my last time hearing it. Partly because hearing it at an alumni party, after I'd thought I'd already heard it for the last time, meant that maybe in another sense, it wasn't.
Sometimes I catch myself saying I lived in EC "all four years". Then I have to take it back, because although I wish I did, that's not really true: there was a 1.5-year-long pandemic-shaped gap, smack in the middle. But in another sense, even during that gap, I lived there as much as any of us did:⁠03 This isn't quite true because some people actually did live in the dorm during one or two of those semesters, but (1) they were still mostly interacting virtually (2) allow me some poetic license calling my EC friends on Zoom, moving in with them, holding virtual hall events with four or five or six of us in our living room all crowded around one laptop. If we go by those rules, maybe I did live in EC all four years.
But if we go by those rules, then I don't think I'm moving out of EC, either. Next year I'll be pursuing a Master's at MIT, which means I need a place to stay in Cambridge. I'll be living in a little apartment in Central Square with three of my friends, all of whom I met (among other places) at EC. Hopefully, our friends who still live there will come visit us, maybe at our house's weekly hangout and/or dessert night, a tradition among some EC halls and cruft houses.⁠04 Cruft are alumni, cruft houses are apartments where a bunch of alumni live
So… physically, last Sunday, I moved out of East Campus. Mentally, some part of me will always be there — or maybe what I mean is, some part of EC will always be here with me. The place where I got four years' worth of better at being myself, at loving myself, at loving other people; where I made friendships I know will last me the rest of my life; where I became an adult. These things will stick with me forever. I might have to leave, but I don't have to stop believing.