Somehow this semester I ended up taking all project-based classes — with no final exams. To be fair, instead, all my classes had assignments and/or exams the last two weeks of classes.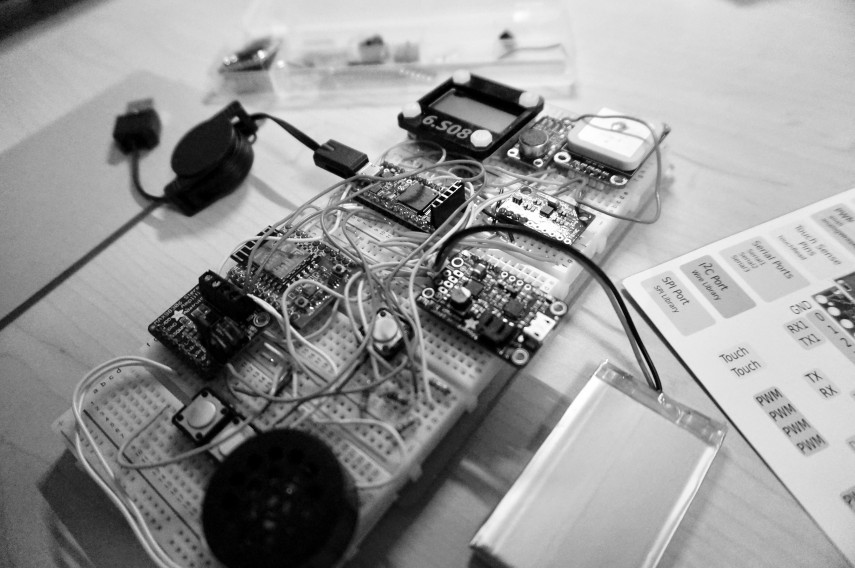 Hardware for my group's 6.S08 final project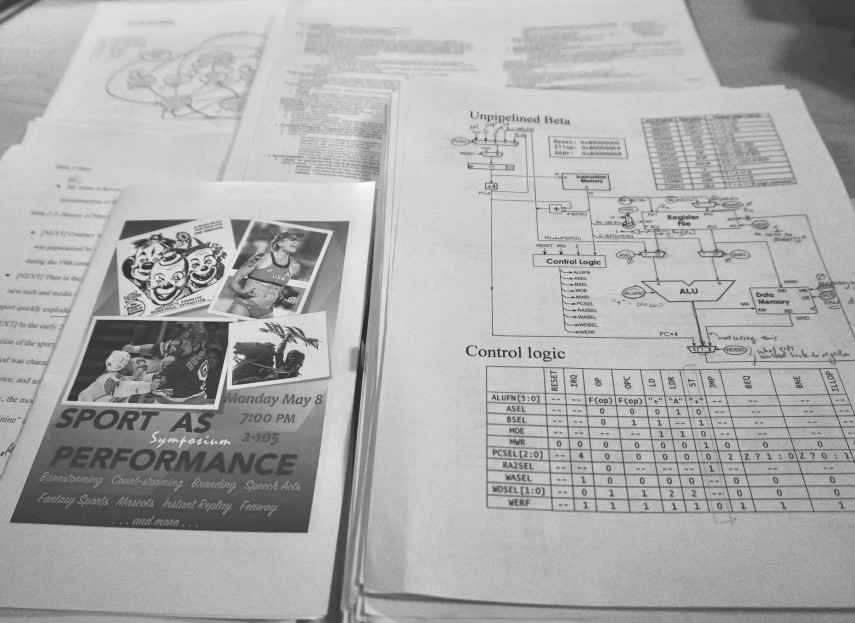 Classwork for all my courses: 6.S08 final project state machine draft, top left. 6.031 exam crib sheet, top right. 21M.846 symposium script and program, bottom left. 6.004 Beta documentation, bottom right.
——
But, no finals meant I was free to go on the last day of classes, a week early. And after my last class on Thursday, fly away I did. I ran back to my room, packed my bags, and somehow made it thru rush-hour T-traffic to get to the airport just — literally just — in time for my flight to Denver and 2 hour-long midnight uber ride through 33-degree sleet and rain en route to Colorado Springs for the 2017 US Figure Skating Jump On It! Camp. It was 93 degrees when I left Boston.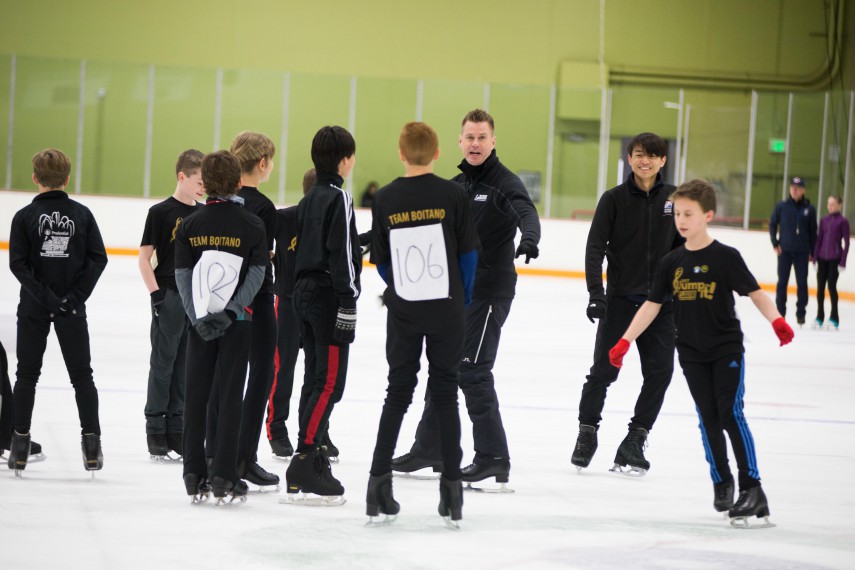 Assisting my coach during the Jump On It! Camp. 
——
Two days of the camp later, it was back to the airport and time to head back home. I haven't been back in a year, not since the summer before, for various reasons. Not my birthday, not for Thanksgiving or the holidays, not IAP, not Spring Break. Mostly because skating and traveling and competitions and externship and shows and exhibitions, and the fact that a 6-hour flight is 6 hours too long (and expensive). I have staycations every now and then, would recommend. For the past year I've been comforted by the fact that Boston is beautiful and I've found a home and a sense of community and belonging — here on campus, here at MIT, here at my fraternity, here at the Skating Club of Boston. Everything feels good. I'm independent. I'm myself.
But that's not to say that I haven't dearly missed my family and friends back home. California is especially a hard place to leave behind — the weather, the food, the shops, the beaches, the Bay, the home-cooked meals, the organic fruit and farmers markets, the love, support, and encouragement of my family, my home. But texts and phone and video calls do carry over some of the California sunshine and warmth to the other coast, especially on cold, icy New England winter nights.
———
So much has happened in the past year, as I've run from city to city, competition to competition, class to class, exam to exam, deadline to deadline. It was nice to get a change of scenery, a chance to take a pause from the hustle and bustle of MIT, the late-night psetting and last-minute cramming. To recharge in the comfort of my family, friends, and home. To physically remove myself from the bubble, the intense last few weeks of my sophomore year, the semester I promised myself I was going to take it "light" that instead verged on the cusp of burnout. To get some downtime to fully reflect on the halfway mark of my undergrad experience, and where to go from here.
At last, I could rest, daydream, binge-watch Netflix, ignore my email inboxes, read books — books! — go grocery shopping, cook dinner, bake, renew my drivers' permit (never got around to getting my license before I left, oops), learn to drive, go on a sunset run, sleep. Sleep! I even went to bed without setting a single alarm. What a concept!
And vacation! Well, more like a workcation. I also made the short trek down to LA so that I could work with my choreographer for a few days on my new competitive program for the upcoming skating season. My mom came along too. I did have some downtime to spend with her exploring the area, trying new bites, and strolling on the beaches.
A few days of skating and fun later, it was time to head back to Boston. Back to training. Back to work. Back to the grind. At least no more psets or exams for the time being. But a UROP awaits, and many more travels, camps, competitions, and conventions to come.
Hello, summer!