Mel: This is a guest post by my friend Mitali C. '24, a course 20 and a very lovely soul, who I invited to write a post anytime. This is the wonderful result, reflecting on the midpoint of a journey through MIT as well as a collection of significant places Mitali frequented. I hope you enjoy it as much as I do!
---
It has hit me that I have officially completed two years at MIT, and I plan to graduate after I finish four years here. Two divided by four is one half, and that's a little terrifying. But it's also a bit of a comfortable spot to do some reflecting and planning ahead. Without further ado, here's some places I've been and some things I'll be doing. 
Alewife: there's a balance between the familiar and the unknown
The first time I went to the end of a T line was when some of my podmates and I went out to Alewife. We hadn't seen much of Boston, and it was an enthralling new experience to sit on the subway for so long. We ate lunch together in the nature reserve and walked around a bit before the ride back to campus, listening to the song Alewife by Clairo. We went back a few more times over the next months, each time feeling a little less excited about it. I haven't been to Alewife in a while now, because I've been too busy exploring newer places. Sometimes I wish I was still as close with my podmates; other times I feel frustrated at how few new things I've tried in college. The number of MIT students I have met feels incredibly low, especially with my class having our first year online.
Sometimes MIT still feels so novel, and I find myself thinking of my high school friends and hobbies as my "old" life while college is "new." But it's hitting me that this is the halfway point now, and some of these new college things are now relatively old. I have a hard time letting go, but I'm also excited to try new things. For the first four semesters of MIT, this has led to piling on more and more clubs, social commitments, classes, and responsibilities. Unsurprisingly, this ended up being a bad idea. I finished out sophomore year with an unreasonably packed schedule, yet couldn't name a single thing I felt dedicated to. I was burnt out by my longer term hobbies, stressed by the new activities, and all around unsatisfied.
I've thought a lot about how to make the next half of MIT feel better, and concluded that I need to say "no" to more things. Especially when this means stepping away from what I love, it seems a bit counterintuitive, but I'll have a lot more energy to enjoy what I do. I hope that this also keeps balance in my social life, since I'm meeting new people while having more time to spend with my old friends. Maybe I'll go back to Alewife with new friends, and explore a new town with my podmates.
Haymarket: self love is self care
After months of hearing about the Haymarket farmers' market, I finally went to check it out. The first couple of times I went I was entirely overwhelmed. It was crowded, loud, and smelly. One vendor almost knocked me over with a giant box of bananas as I stood there, frozen in the midst of all the hustle happening around me. After that, I didn't go back to Haymarket until the summer, when a friend and I bought boxes of strawberries for a dollar each. It was a sweltering hot day, so we retreated to my air conditioned room and made nice, cool glasses of strawberry milk. We marveled at the cheap, fresh produce we had gotten, and at how much better this was than store bought drinks. I promised that we would go to Haymarket more often during the semester. Now that the rhythm of the semester is starting to set in, we're actually planning on going this weekend, and I'm really looking forward to the trip.
Grocery shopping becoming one of my favorite activities was certainly not something I expected from college. But now I realize that college isn't just about academic learning. A huge part of it has been learning how to be an adult and take care of myself. I've spent a lot of the past year especially focused on building healthy habits, like going to the gym regularly and making balanced meals. Sometimes it's really tedious, but as I've cemented these habits, they have become important cornerstones in my day to day life. And doing this self care right is an excellent gift to myself, whether that is waking up feeling well rested, getting a delicious homemade meal, or listening to my favorite music while I work out. I faltered a lot on these habits as things got busy throughout the semesters, but I really hope to maintain them better from now on. The summer has been really excellent for rediscovering the joy in listening to my needs and treating myself, and I'm excited to build on these self care routines as an upperclassman.
Harvard Bridge: there's always time to watch the sunset
I can't remember the first time I crossed the Harvard Bridge into Boston, but by now, I've crossed too many times to count. For the summer, I lived at tEp and it was a blast. In addition to the fun social events, nightly dinner, and adorable cats, I took advantage of being so close to downtown Boston. Whenever I needed to go to work or campus, I crossed the river back into Cambridge across the Harvard Bridge. Sometimes, this was a curse, like on sunny 100 degree days, or on windy days that I chose to wear a hat. But other times, it was a blessing. Besides being a pleasant walk, the bridge has a gorgeous view, and the sunsets over the river never fail to impress. My camera roll for the summer consists almost entirely of cats and sunsets.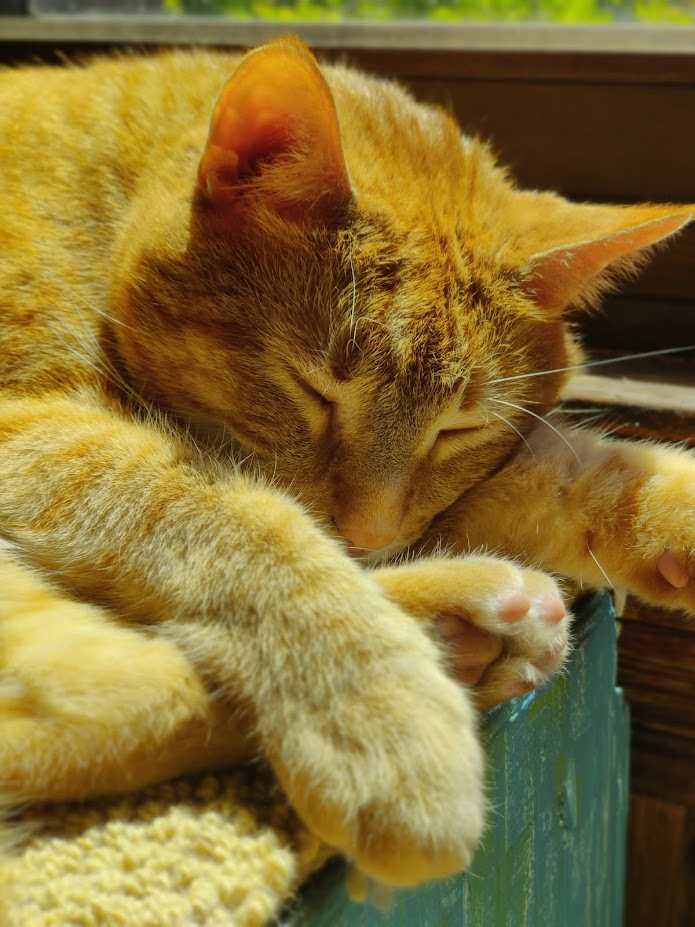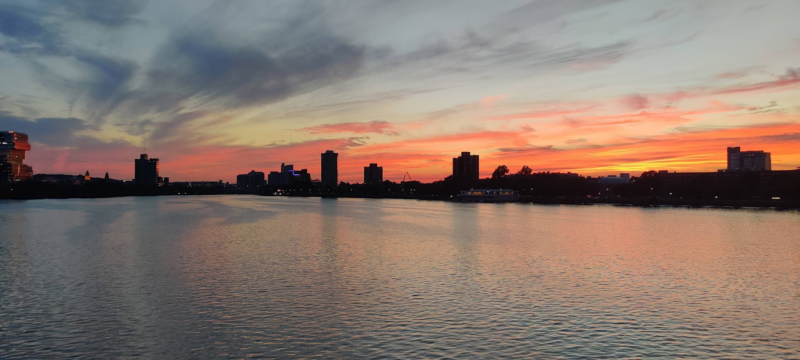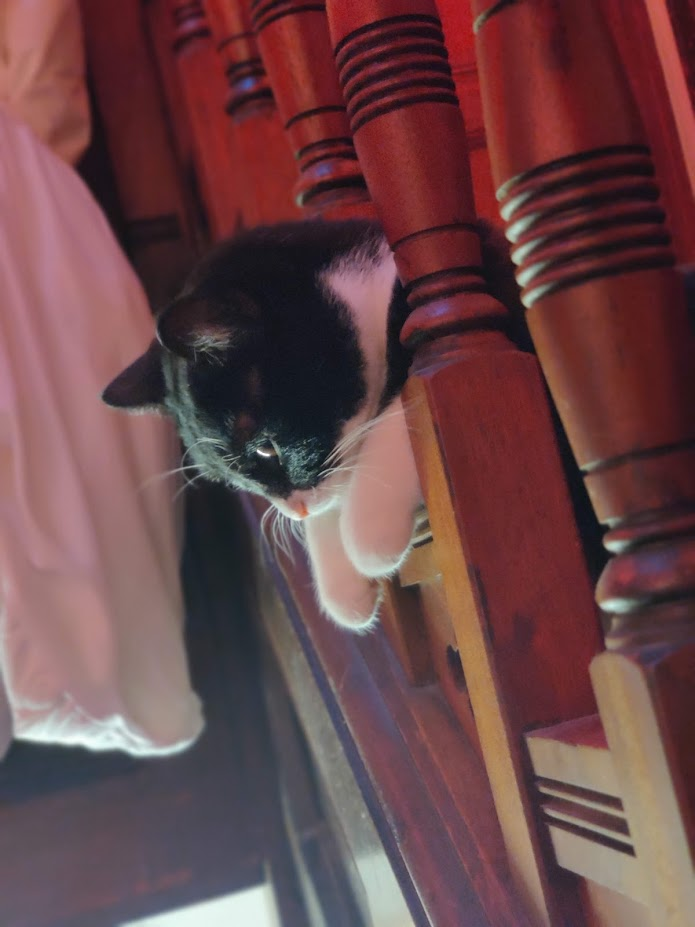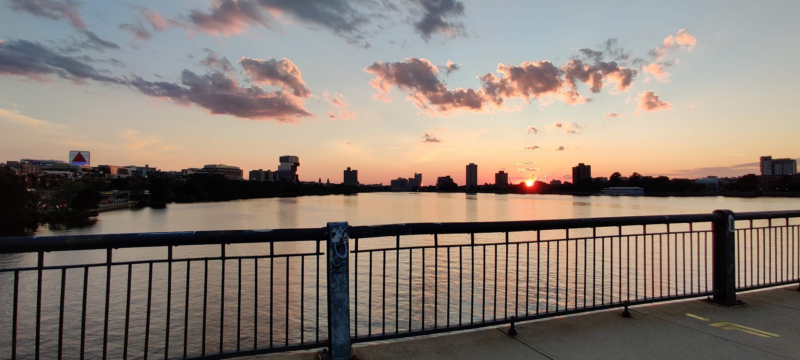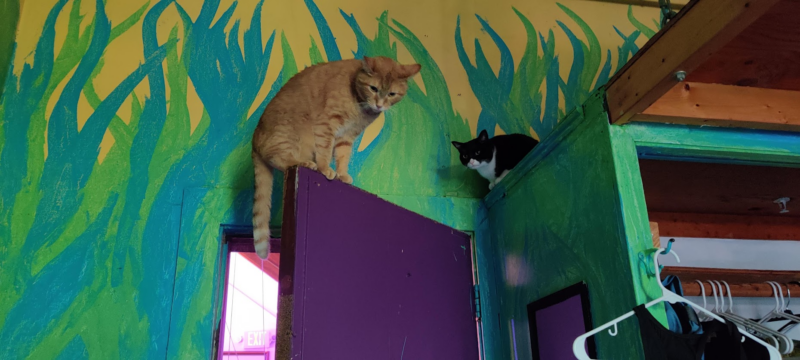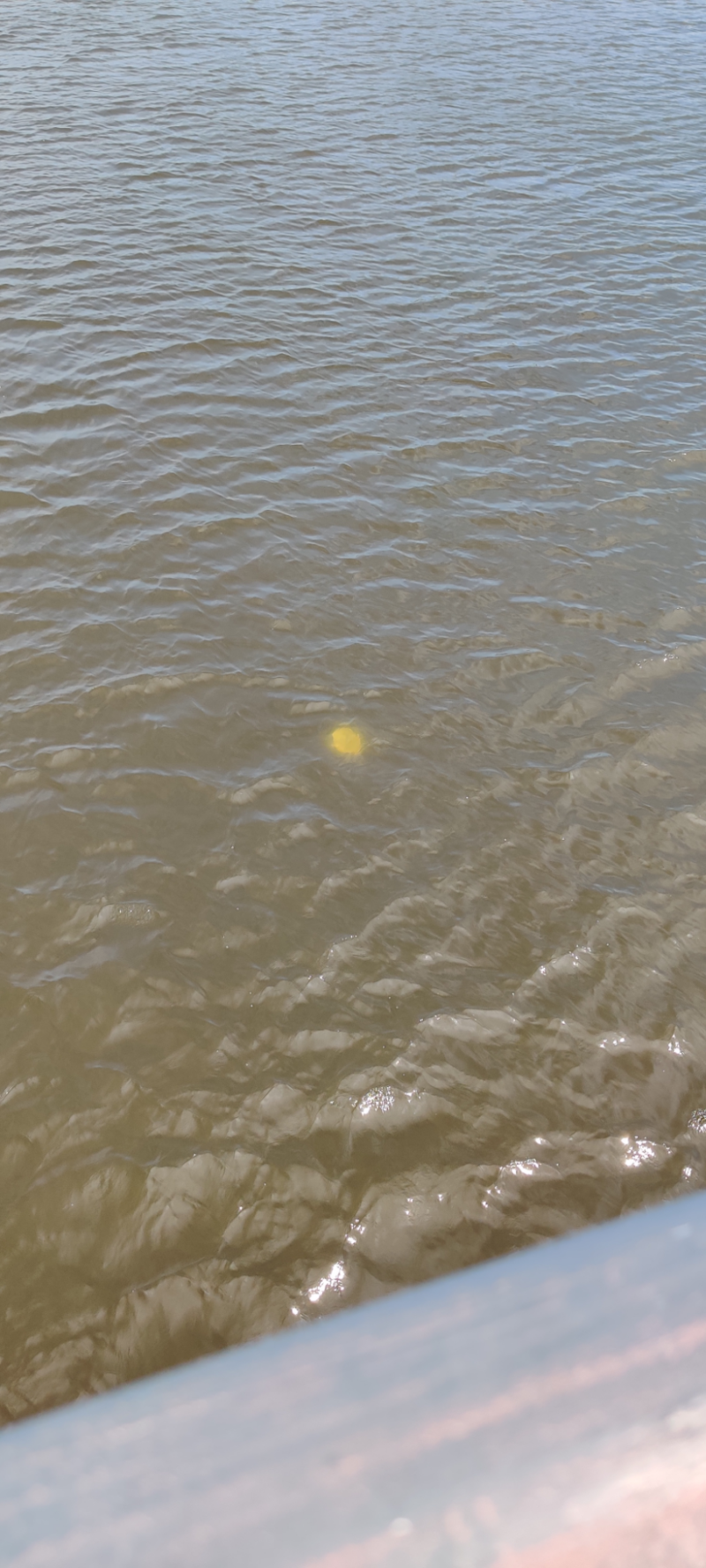 I didn't spend a lot of time at tEp last year because it was "too far" to go most days. Each time I did go I grumbled about how much of the walk was just the bridge. But having done the walk many times this summer, I have grown to appreciate it a lot more. These next couple of years, I want to stop over-optimizing my days to try and expend minimal energy, and take opportunities like longer walks to just relax and take in the beauty of the world around me. I've been noticing that blocking out large chunks of time to work on homework results in me wasting most of that time. On the other hand, if I let myself have fun or do whatever I feel like doing sprinkled around the work time, I get a similar amount done without feeling guilty for wasting time. My goal is to change what I optimize for and get more satisfaction out of the time I put into my classwork and clubs. As of now, the most concrete way I plan on doing this is by going to more office hours, getting more learning out of every hour I spend on my psets. And that way, I'll have my evenings free to watch the sunset over the river.
Allston: mistakes are just spontaneous adventures
One summer evening, after a long day of work, I wanted to take the bus back to tEp. Without any kind of planning ahead, I left the office and saw a bus going past me. No big deal – the bus comes often enough. I got to the bus stop and looked up a bus schedule to see that the next one was… over thirty minutes away. This stop, fortunately, was also a stop for other T lines, and one of the other buses pulled up. Without hesitation, I got on the bus, and then looked at the bus map to see where I was going. I ended up by BU 10 minutes later, where I got off the bus and bought some groceries, then took the green line the rest of the way back.
I found myself on a new bus line one other day after work too, when I had ordered some boba from a nearby store before realizing that the store location was, in fact, in Allston, which is 30 minutes away from the office. Once again, I took a spontaneous adventure out to a new part of Boston and then took the Green Line back to tEp.
Throughout the first half of MIT, I feel like I've made my fair share of mistakes. I mess up lab procedures because I don't pay attention, say yes to too many commitments, and forget to stir something that I have on the stove. But from each mistake, I learn something new, and now I'm getting better at double checking procedures, balancing my life with the need to rest, and turning the heat down before my food burns. I'm going to keep making mistakes for the rest of MIT, and for the rest of my life. And I'm going to keep learning from them. I'm also going to keep making the best of these opportunities. Life is so much more fun when mistakes are a chance to go on spontaneous adventures.