The first speech I ever gave in my life was to the 1000 of you who attended the CPW Welcome event Thursday night. It was a 5 minute, 5 step guide on "How to Do CPW", and I heard it was "amusing" though I was really going for inspirational and life-changing. Here's a gif in case you missed it: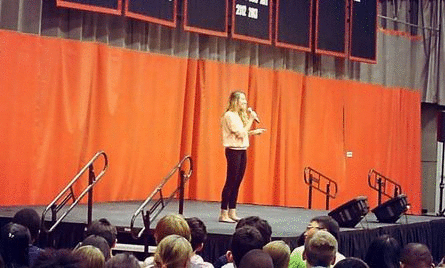 At the time, I actually didn't know that there was a major difference since my CPW: THE EVENTS DIDN'T GO PAST 2 AM. At least not officially. Come on MIT, what is that? It's breaking tradition to not have events registered around the clock. It made enough people upset that prefrosh might potentially get too much sleep, that I think its reverting back to a 24/7 schedule next year.
During CPW, there were little stations installed where you could fold cranes from white paper. I noticed them filling up over the weekend, though I didn't take a closer look. The end result? A HACK!! It was raised from the ceiling of Stata the night before the one-year memorial of Officer Sean Collier. It was such a stunning and poignant tribute that some people didn't realize it was a hack. I really commend those who put it together.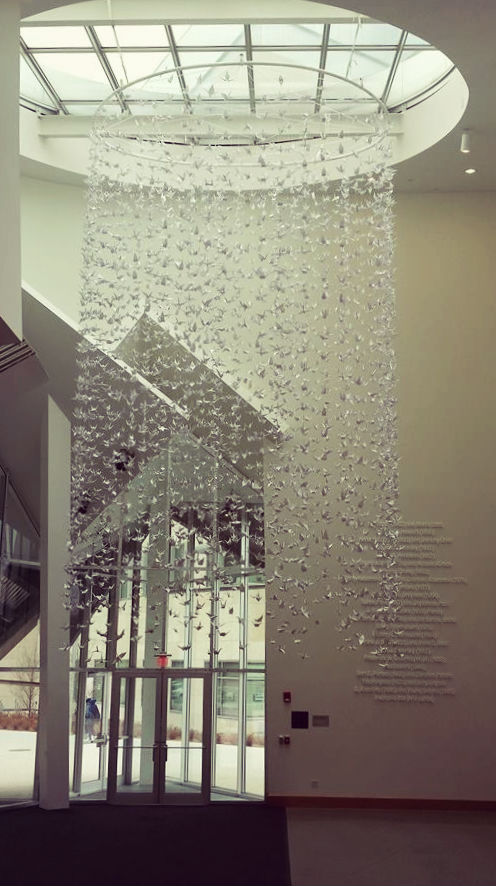 Then came Ring Delivery, which was the day after I went to an Iggy Azalea concert. Honestly, freshman year, I wasn't particularly interested in the brass rat. I thought "I don't like wearing jewelry, and anyway, it's expensive." I've changed my mind since then, and think it is a genuinely special object due to its symbolism. As for the finances, I heard RingComm had funds left over that they were turning into subsidies for students. This was already demonstrated at Ring Premiere, because the first person in line won a free ring (hint for future years!). So as the rumor went, you had to get in line early for ring sales to get a subsidy. Therefore, Cara L. and I woke up at 6:30 am on a Saturday to get in line for 10 am sales: we were the 6th and 7th people in line! Turns out we didn't need to be so early because the first 100 students got $100 off. No regrets, because for the 3 hours I was in line I was technically making $33.33 an hour, whoot whoot.
Obligatory photo compilation:
Kara P., Yami P., Anna L., and Justin C.
This semester, I moved out of East Campus (after moving out of Baker) and into Simmons Hall (where blogger legendary Elizabeth C. '13 lived). You can see the new Simmons 2014 i3 video here. I live in C-Tower, and have pretty much a penthouse view of the Charles. I really love my section, and what's not to love when we were the Scooter Hockey Champions of the first annual simmons competition last week, whazam! Decked out with our retro-neon-game-faces, we scootered our way to viCTory.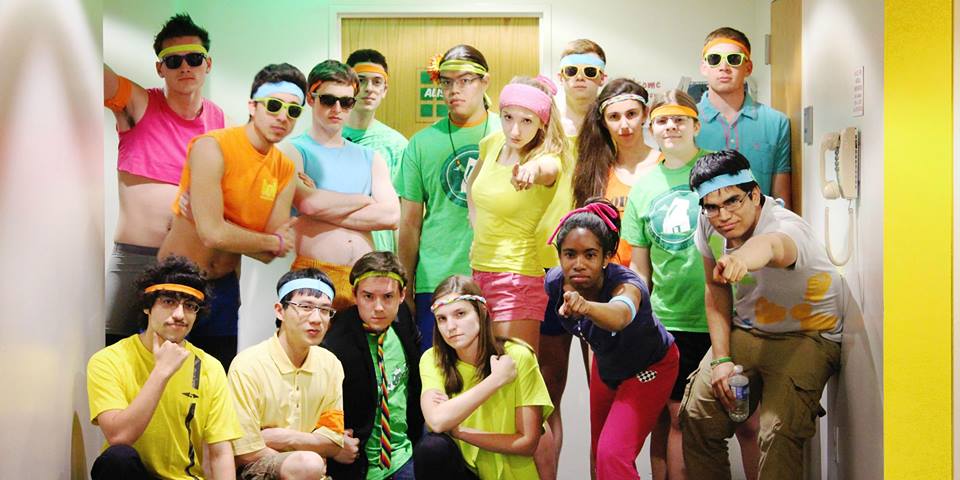 Garrett S. '17, Andres A. '17, Evan D. '17, Nick M. '17, Nadia M. '17, Alex D. '17, Sean K. '14,
Christina S. '14, Cosmos D. '15, Hesham '15, and Alison O. (GRT)
As a final update, on Friday, Fossil Free MIT revealed a campus-wide statement called the "Blue Line." From their website, it states: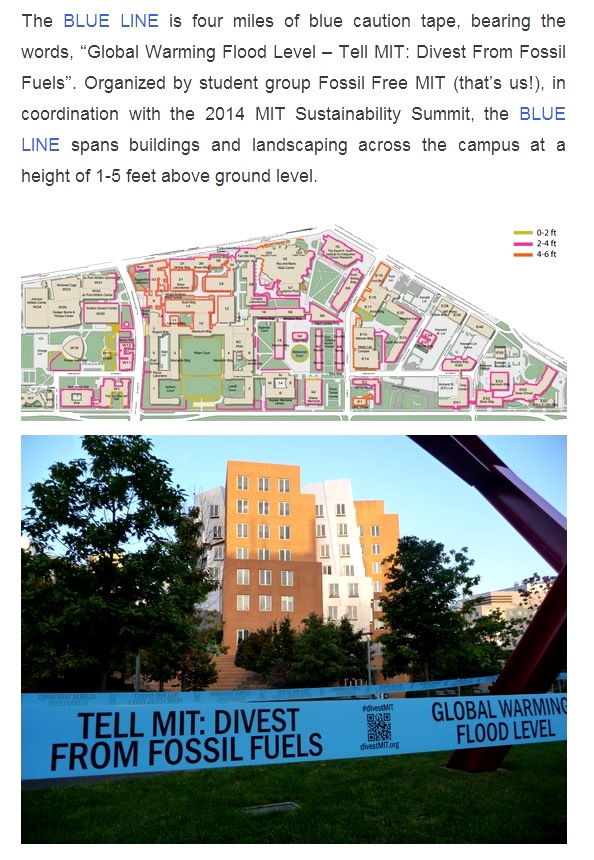 Fossil Free MIT gained permission from MIT Facilities before executing this, and will be removing the tape today. However, this project seemed to gain mixed response from MIT's population, as well as reddit's, which claims: "I'm not sure if wrapping the campus in a petroleum product is the best way to get this message across." I'll update if there is more news soon.