Organic Chemistry is notoriously hard.
But what isn't hard is having dinner with your organic chemistry professor– which can be sponsored by MIT's Undergraduate Association!
"WAIT FREE FOOD?"
That's right. You and 2-5 friends can ask any of your professors out for a feast, to any restaurant.
It'll definitely be better than dining hall food. Which actually isn't that bad. So therefore your outing will be inherently great.
"HOW??"
Gather your friendship dinner crew and choose a professor.
Cordially invite him/her out to an evening banquet.
Register online and have all guests confirm.
Choose a date and enjoy!
"BUT I'M NERVOUS…"
Get yourself together. Sure your organic chemistry professor has almost 300 publications and 39 patents, but don't let that intimidate you. This is an incredible opportunity to develop a closer bond to some of the world's best faculty. They may be unbelievably accomplished, but they're also unbelievably human. We can learn much more than subject material through simple conversation. :)
"OKAY. I'M READY!"
Excellent! To make it into this semester you only have a few more weeks left. Here's the link to the official Student-Faculty Dinner Instructions and Registration page.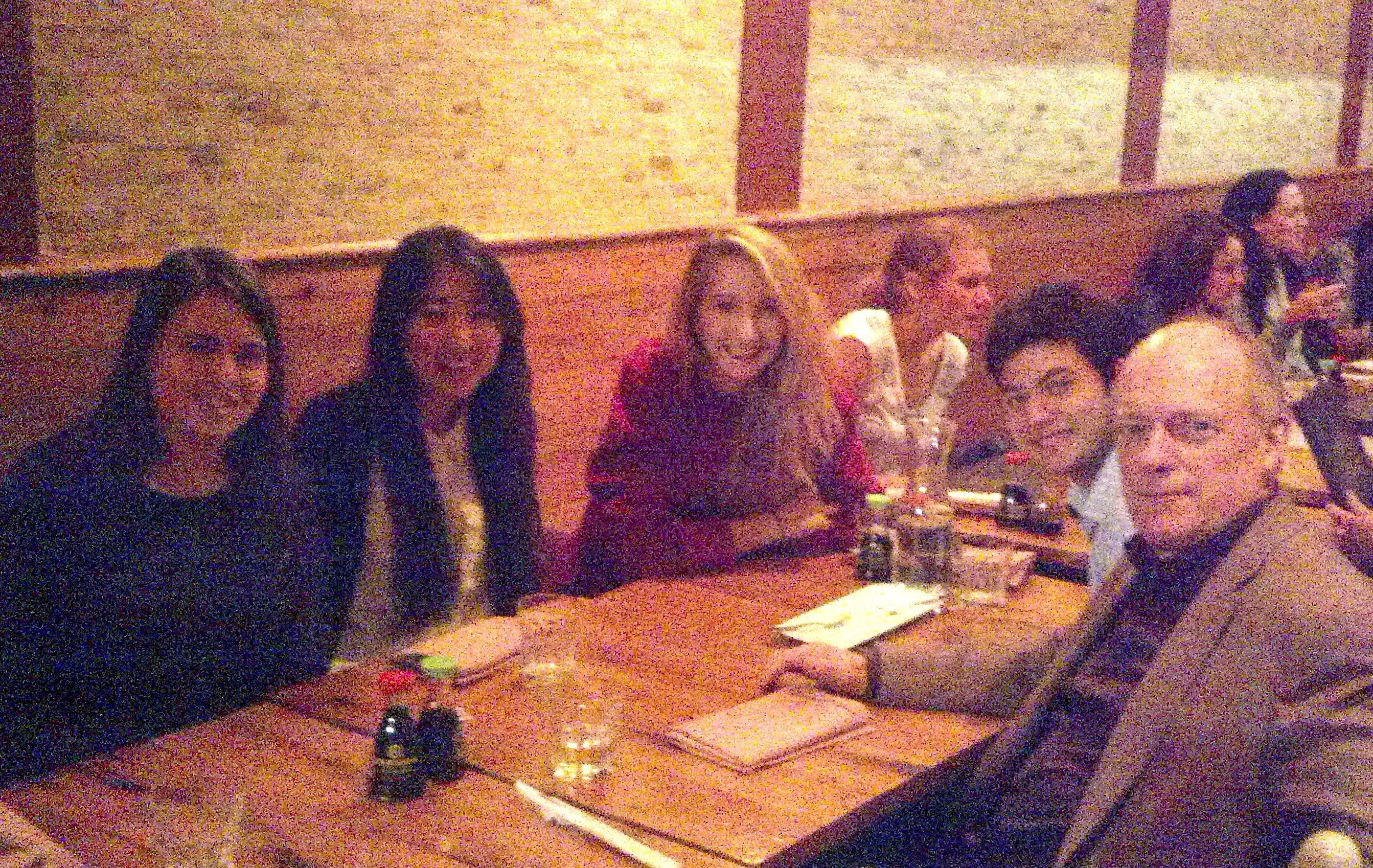 June P., Jonathan Z., Barbara L., and I all had an amazing time with Professor Swager (5.12) last week.
If anyone reading this has attended a student-faculty dinner, UA sponsored or not, feel free to share below!