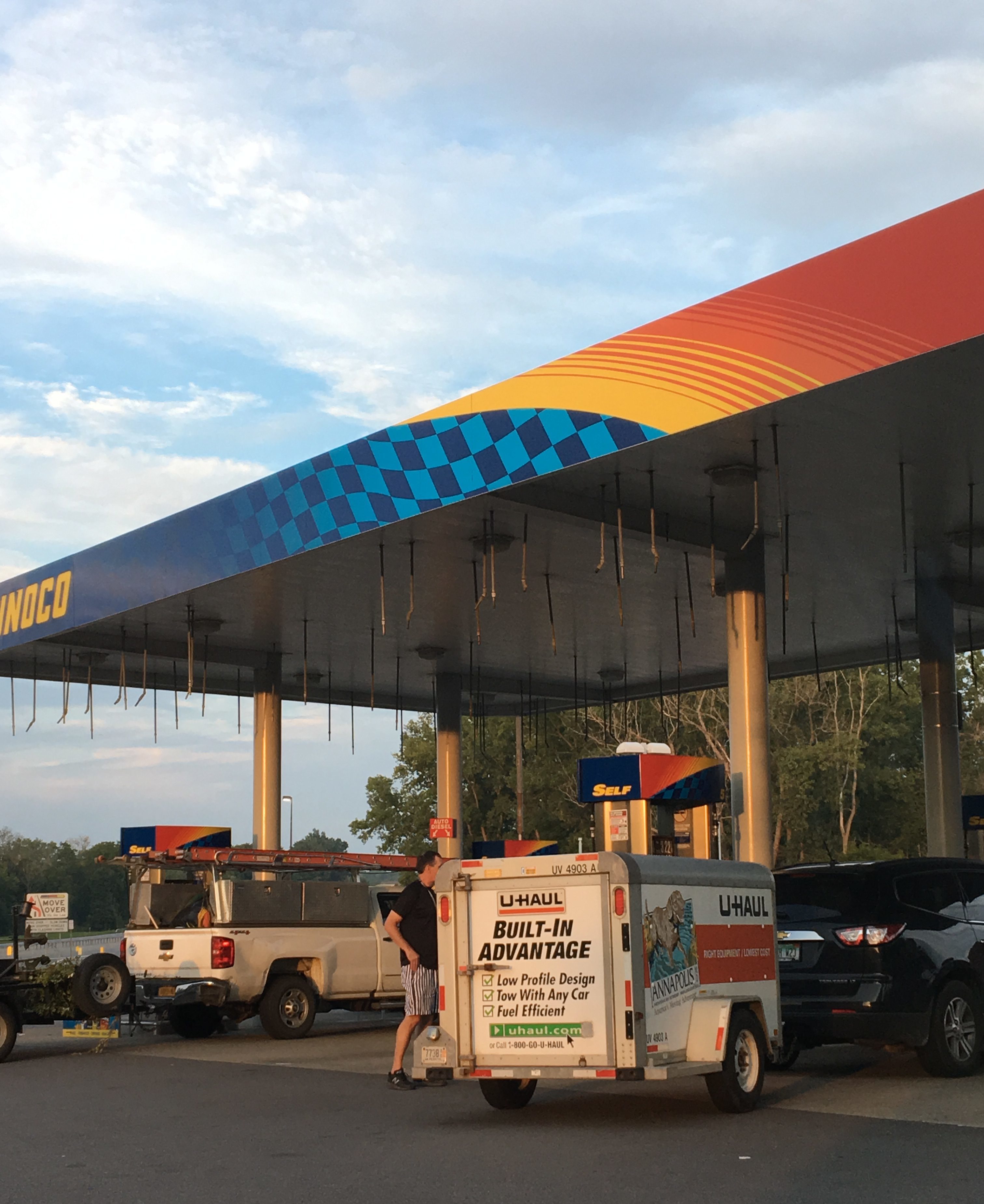 As I write this we are just east of Buffalo. My mom is driving; my dad is in the front seat; I'm in the back, sharing space with enough bags to make our car dip just a little bit. To my left in the line for the gas station is the cutest U-Haul ever made. "We could have used one of those," my dad laughs.
We are headed to Cambridge, to MIT. My entire life is in this car, pretty much, if you leave out all the friends I left at home in Canada. The highway rest stops are different in the States; I guess this is just the first small difference in a long line of ones I will notice.
I found out yesterday that I'll get to be a blogger this year, so I know it's a bit eager to be starting to write already, here in my Notes app on the side of the highway. Well, so be it; I will feel no shame. (Okay, a little bit of shame. But you gotta air your dirty laundry to clean it out.) I've been reading the blogs since elementary school, and dreaming about MIT since elementary school, and holy crap I'm finally here. I'm finally here!!! I can't say if it's better or worse than I thought it would be, with my elementary-school self now a faded old memory. That's okay; I think they would have been just as excited as I am now. (I was alone in the house, standing over an empty suitcase with clothes in my arms, when the blogger acceptance email came; I dropped everything and started doing a terrible but energetic jig right there.)
Hi there; I'm Shuli, and I'm finally here, and I have a lot of feelings about it.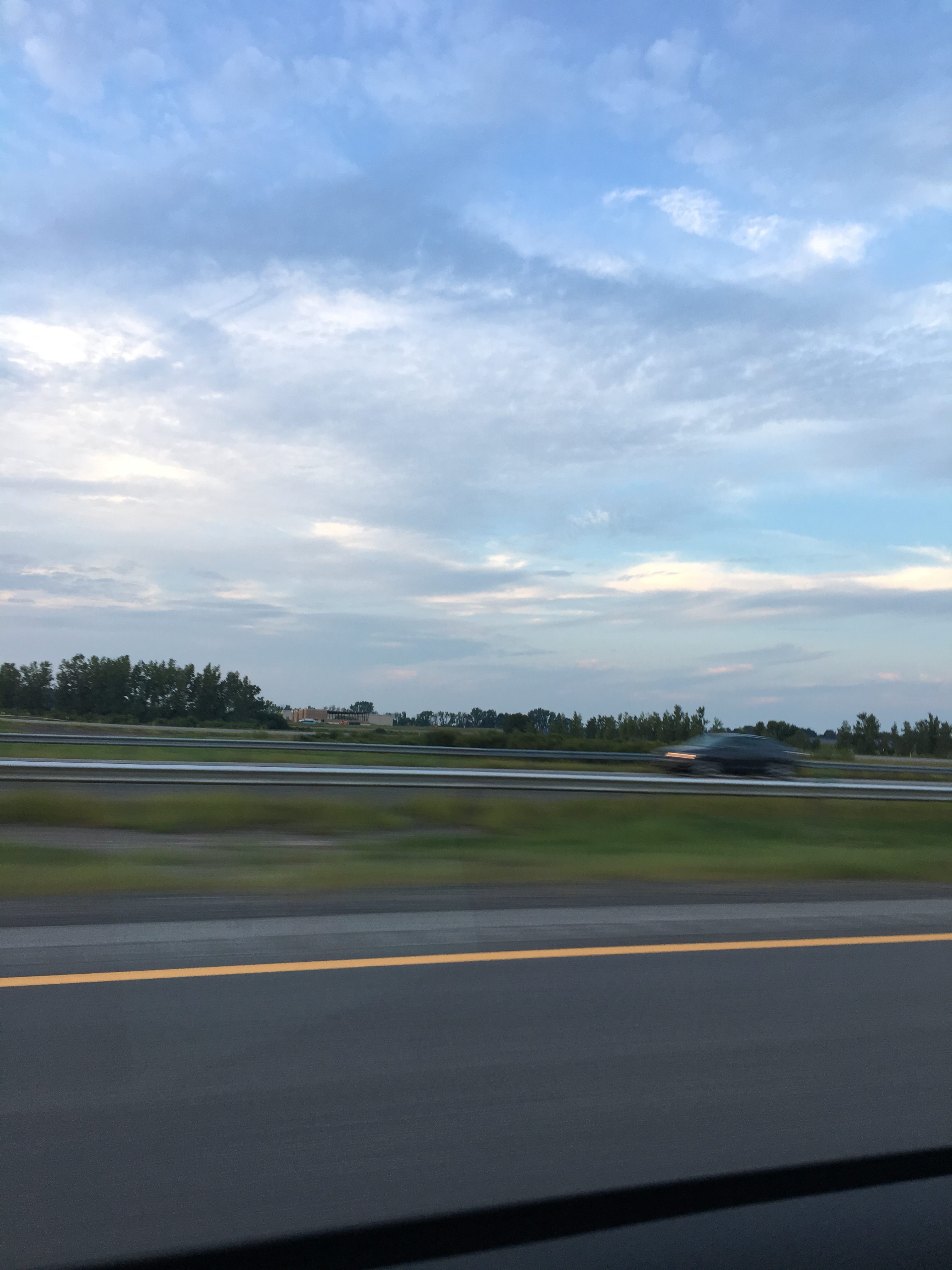 (I have a lot of feelings about many things.)
Is the person I am inside of my skin, or are they in my clothes, or my friends, or my habits? I could only bring some of those with me; they didn't all fit in the car. In one sense, I am bringing the old me to a new place, where they will mix and change each other; in another, maybe I am bringing a new me, wiped blank by the ten-hour road trip, who will be born for real in the next four years.
So, who knows how valid this introduction will be three months from now, but anyway, here we are.
Hi there, I'm Shuli, and long trips and open skies and late nights and time to think make me talk like this. I also talk in other ways the rest of the time, I promise! One fact which is relevant to you: I have signed a very serious contract to try every flavour of Oreo offered in the northeast US, as there are many more than in Canada, and publish a blog post reviewing them all. Get ready!!! (It might be a while, considering the number of flavours and my limited budget. But get ready!!!)
I look forward to learning many things about myself and about MIT and about everything under the sun,* and to spending what I'm sure will seem like a lifetime and no time at all here, and I suspect that I am looking forward to a whole lot of things I can't even name. I don't know who decided I was responsible enough to Adult, and boy it is weird to actually realize a childhood dream, and I'm sure tonight at 11.30 pm I will feel a little lost and a little lonely and very far from home — but for now, MIT, it is so nice to meet you. Let's be good friends.
*METALLURGY!! I am signed up for a metallurgy advising seminar and oh BOY I am so excited, so so excited. Stay tuned to hear all about my metal-thing-making (and advice-getting) adventures.
Post scriptum (written Labour Day weekend)
Now it's a week later, and I'm reading over the blog post draft I wrote in order to edit it before posting (post post scriptum: and then the site switchover happened… but we made it through!). To be honest, it feels a little bit like reading a diary entry from about a year ago. Everything is still true, but… so much has happened since. I have:
-helped to put up, and then take down, a three-story wooden fort
-met probably hundreds of people and learned the names of dozens
-moved rooms (although I have not yet unpacked… we joke that if EC was burgled, we wouldn't know if they ransacked our room or not)
-gotten nine hours of sleep in one night
-gotten four hours of sleep in one night
-auditioned for an acapella group (a new experience for me!)
-participated in like two and two-halves puzzle hunts
-been put on MANY MANY mailing lists and in turn received much spam (I thought my high school had an email culture but man, it's got nothing on MIT)
-made plans, changed plans, abandoned plans, and made new ones
…and classes don't start until Wednesday! (post post scriptum: much more on this later!) Orientation has been quite a time, honestly, and I've… mostly… succeeded in balancing sleep and going to awesome wacky events in the furthest corners of campus. My highlights would probably be 1) the puzzle hunts and 2) how fantastically nice every single upperclassman has been to me. I'd never be able to fit this all into one post, so it will come in bits and pieces in the future: what it's like to be a freshman in East Campus, what it's like to get used to college, what it's like to have an advisor and sign up for classes and take classes. Taking classes!!!!! What an exciting concept; I'm going to learn so much and share it all with you guys. I'm kind of tired, kind of overwhelmed, and kind of really not sure how it's all going to go down, but that's OK. I will figure it out, or something, and you will hear all about it. ^-^