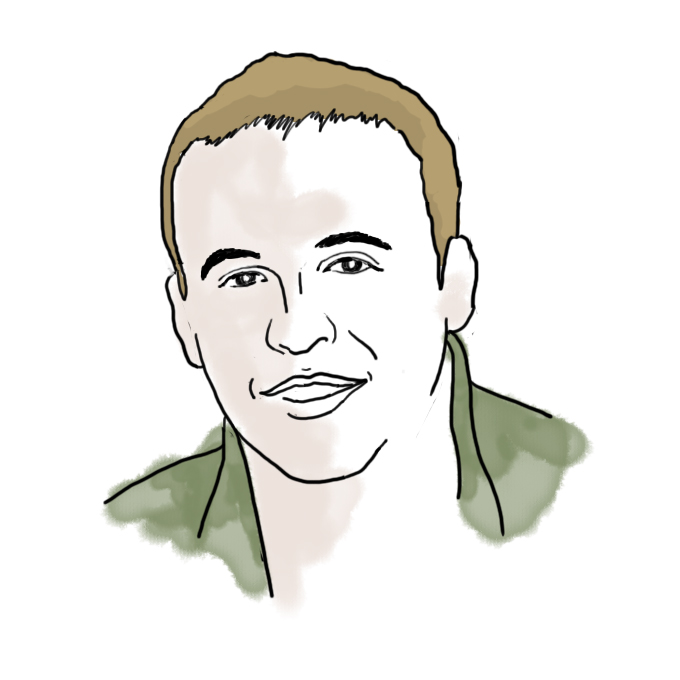 It's the middle of November. Do YOU know where your Early Action application components are?

by Chris Peterson SM '13
How to tell if they are missing, and what to do about it
Shortly after 4PM ET we sent out the following email to the (relatively small but still nonzero number of) Early Action applicants for whom we are still missing a component of their application.
Typically we have pretty reliable email delivery, but just in case some of you didn't get it, I'm reposting the email in its entirey below. This is also good advice for how to get stuff to us generally.
---
Thanks for applying to MIT!
You're receiving this email because we do not have a core piece
—
namely, a recommendation and/or a transcript
—
of your Early Action application yet. But don't worry! We know this may be for reasons out of your control. There is still plenty of time to complete your application in time for Early Action consideration. You should submit what you need, and we will review your application when it's ready.
Before you do anything else, please read through this email for what to do next and for answers to some frequently asked questions!
At this point, we have processed all documents that were sent by the November 1 deadline, and are continuing to process the large volume of materials we have been receiving since then as quickly as possible.
To see what's missing, log in to your MyMIT account here:
You can click "details" on the right-hand side to find more tracking information. (Note that documents take 2-4 business days from the time of receipt to be processed and show up on your MyMIT tracking page. If you think one of your missing documents arrived within the last week, it's probably still being processed, but if you want to be safe, you may want to send it again.)
Core Components
If your Evaluation A or B is missing, click the link to check the ApplyWithUs system. If your recommendation(s) still haven't been sent through this system, please ask your teacher(s) to complete the recommendation through this system, or fax a copy of their letter to us at 1‐617‐687‐9184, by

Monday, November 16, 5pm Eastern Time

.
If you are missing the Secondary School Report and Transcript, you're probably missing an official transcript (this won't get checked off until we've received your transcript). It's best to send both documents again if you can, but the transcript is the more important one for us. Please fax them to 1-617-687-9184 by

Monday, November 16, 5pm Eastern Time

.

If you took November SATs, just send them to us as soon as they're available. Don't worry; they'll get here in time for Early Action consideration (no need to use rush reporting). We will not receive December test scores in time for Early Action consideration.

Most importantly, don't take this out on your teachers or counselors

—

it's not their fault. They're helping you! Be sure to thank them for all of their help and hard work.
Other Components
Don't worry about the February Updates and Notes form yet (as the name implies, that's for February).

If your interview has not yet been processed, but you have already completed your interview, use the Conducted Interview form on the Application Tracking details page. If you have not done an interview, we will still consider your application complete (it is not required). However, you can try to contact your interviewer if you haven't already done so (although your interviewer is not required to accept late interview requests). You can find interview information on your MyMIT Dashboard.

If your fee waiver is still pending, don't worry; we'll review all pending waivers next week, and you should see an update to your tracking page then.
Some frequently asked questions:
Can I send missing documents to you via postal mail?
No

—

it won't get here in time.

I know [Document X] was definitely sent! Can you double check?
Unfortunately, we can't. Given the mountains of information we're receiving, we have no way of knowing what happened to your document. It's in your best interest to just send it again. Thanks in advance for your patience and understanding!

Okay, I sent [Document X]. Why hasn't it shown up on my tracking page yet?
After we receive them, documents can take 2-4 business days to process before they will show up on your MyMIT tracking. Keep checking your MyMIT page. (As much as we like talking to you, don't call or email us about this; we'll only be able to tell you the same thing

—

keep checking MyMIT.)

My ApplyWithUs page shows the document was sent, but MyMIT doesn't (or vice versa). What's up with that?
Unfortunately, these two systems are not directly linked. Your MyMIT tracking is the one that matters.

I didn't think I was applying Early Action, or I've changed my mind. Can I switch to Regular Action? Or withdraw my application completely?
Please send an email to sofiacal [at] mit [dot] edu and ask to be switched to Regular Action (you can then work on completing your application by the January 1 RA deadline). If you no longer wish to apply at all to MIT this year, you can use this same address to request that your MIT application be withdrawn from consideration.
Thanks again for your patience and understanding, and we look forward to reading your application!