Today is the 121st Boston Marathon, the oldest, and most famous, marathon in the world. The race begins at 10AM in Hopkinton, a suburb of Boston, and winds 26.2 miles through Ashland, Framingham, Natick, Wellesley, Newton, Brookline, and finally Boston, where the freshly-painted finish line welcomes runners home, under the protective wing of the Boston Public Library, and in the company of all those who ran before and with them.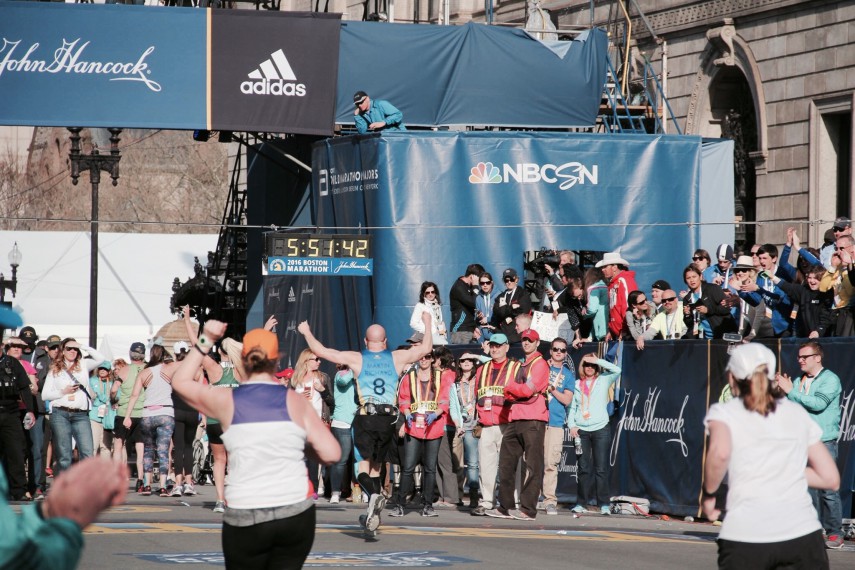 Today, I'll also be watching, rather than running, the Marathon, for the first time since 2013, when the Tsarnaev brothers killed my friend Martin, and later MIT Police Officer Sean Collier. Regular readers of this blog may recall my post, last April, about MIT and the Marathon, and what each taught me about the other. One hard lesson I've learned, as a described in that post, that it's possible to overtrain both body and mind to the point where either/both get injured. That's what happened to me: overuse injuries in my knees and hips that never got any better because I didn't take enough time to heal. And so I'm listening to my doctor, taking the year off from running, doing different things, trying to focus less on growth and more on recovery until I'm better.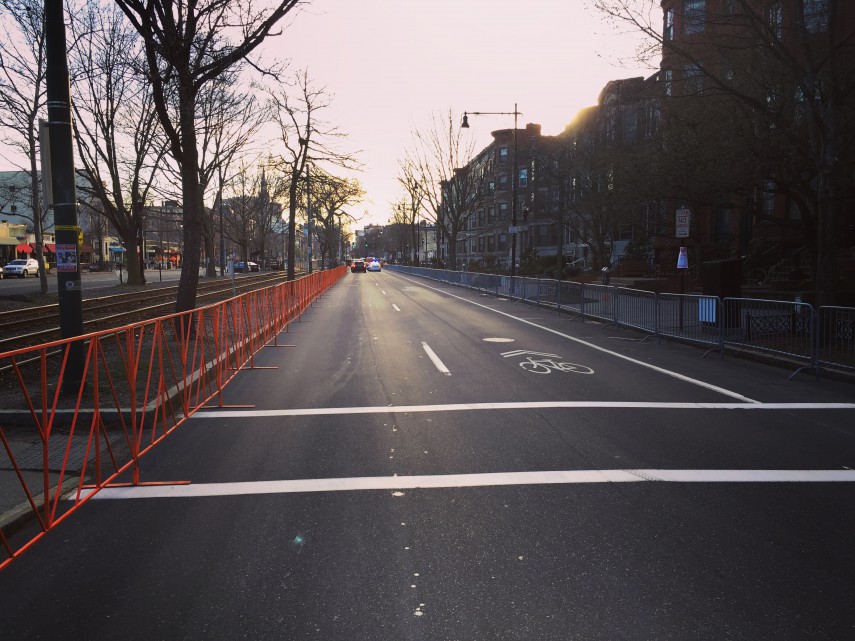 In some ways I've found recovery harder to handle than training. When training for something, I can set and focus on a goal, and break the pathway up into parts, and solve them in sequence, and, if I set it up right and did everything correctly, I could get the thing I wanted.
The pathway to recovery is not always so straight and manageable. A lot of healing is out of your hands. It takes time and patience and coming to terms with the fact that some things are out of your control. It requires a different kind of discipline, and ultimately peace with yourself and the world you're entangled with, to achieve.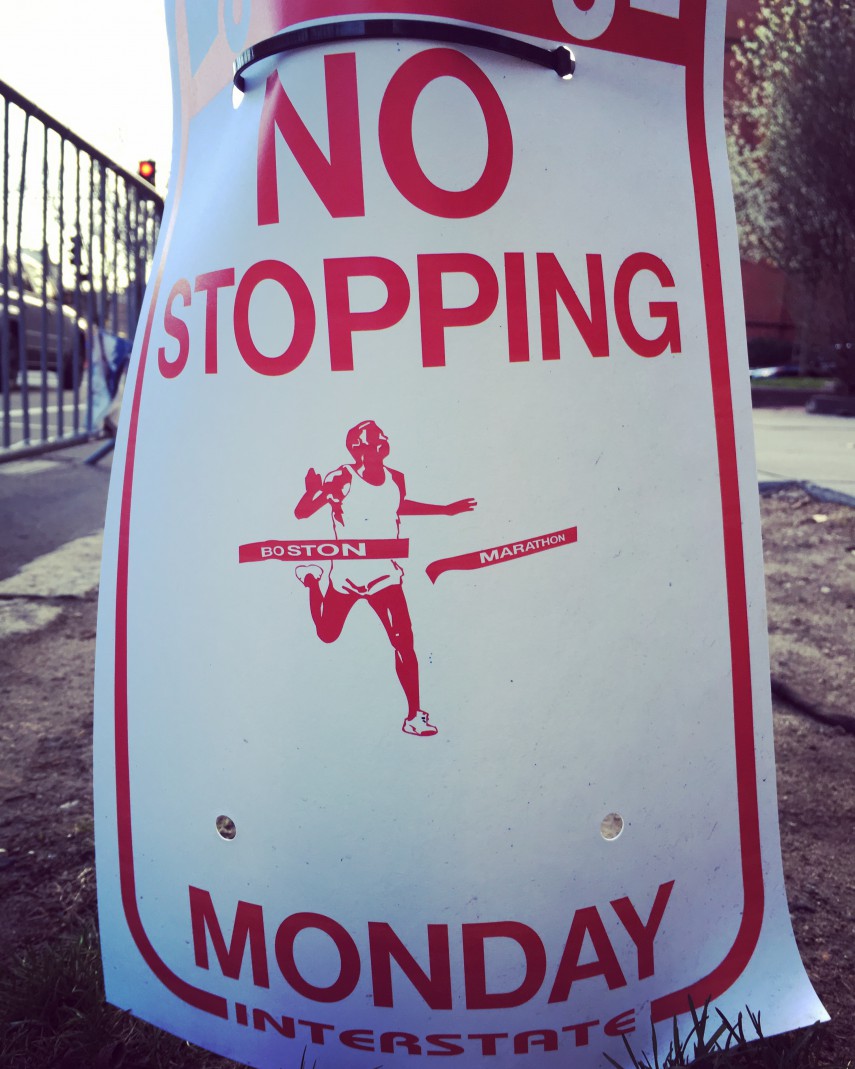 If you're like me — if you're like a lot of people at MIT — you might also find recovery harder than training. What I can say on this side of both mental/physical overtraining is that it's really, really important to know when you need to rest. I think the students we admit are, in general, often better with training than they are with recovery. And if that describes you, consider this my encouragement to start practicing that as well. You'll need it at MIT, and, as it turns out, for the rest of your life, too.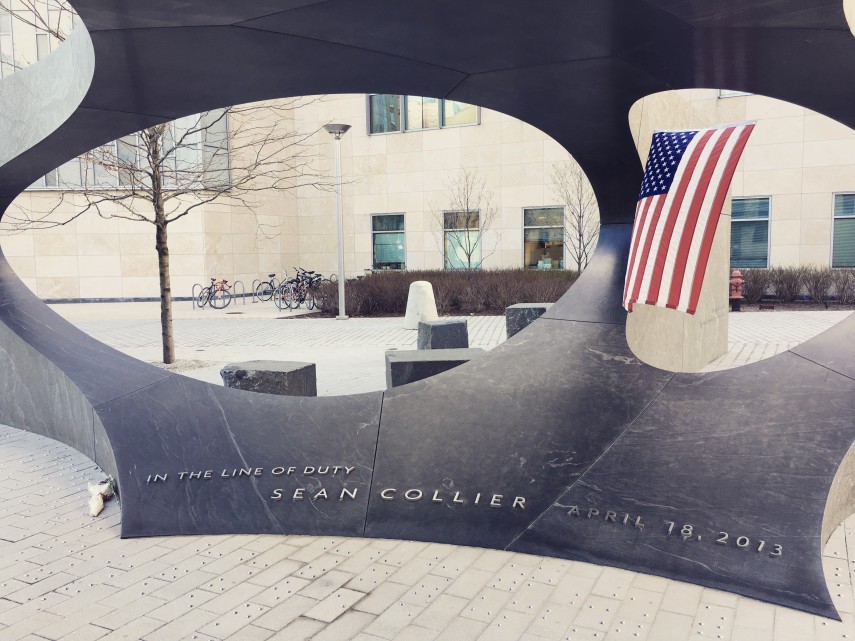 I'm not sure what I'm going to do today. I might swing by HMart, buy some snacks, and hand them out along the last few miles to provide calories and encouragement to other charity runners. I may hang out with my brother who will be watching from an apartment along the route and cheer from the windows. I might go sit for awhile at Sean's memorial and just think. Maybe a bit of all of the above. For the first Marathon Monday in awhile, I'm trying not to plan everything out, but to switch it up, and have it be a rest day rather than a training day. It's a small change, but just like with training, a bunch of small changes can add up to a big one; indeed, it's the only thing that ever does.
If you're along the route today, the Globe has published a guide for spectators; if you're following along at home, you can review the schedule and elite runners, track the leaders, and watch a livestream. You can also track specific runners on the BAA website.
Good luck to anyone who is running today, including the members of the MIT community, some of whom are profiled in the video immediately below. I'll be thinking of, and cheering for, you.