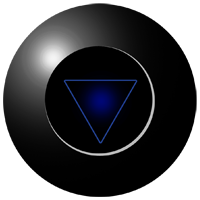 MIT Regular Action admissions decisions are now available at https://decisions.mit.edu.
decisions.mit.edu
You can log in using the same username and password that you use to log into your MyMIT account. There are no interim screens, so you should be sure you are ready to receive your decision online before logging in to decisions.mit.edu.
Admissions decisions will be available exclusively online. To reiterate: don't wait for decisions to arrive via email or snail mail, as we do not plan to send out admissions decisions in this way this year. (Admitted students will receive information on their financial aid package and Campus Preview Weekend in the mail next week)
This year, we received 15,661 applications for admission, a record number for us and a 17% increase over last year. We admitted 1597 students for an admit rate of 10%, or about one of every ten applicants. We have offered a place on the waitlist to 454 students.
We on the admissions committee put our heart and soul, and our best judgment, into every decision, and most decisions are extremely difficult. Most students who applied to MIT this year were excellent matches for MIT, and most were extremely qualified. Our task is to choose from these many, many excellent applicants to bring together a class.
I know I speak for all of the admissions officers when I say that this has been a very difficult admissions process because of the large numbers of very, very qualified applicants. It made reading the applications a joy, but it made turning away students that much harder. Thank you for applying!
We'll have more to say about the process for the admitted students, waitlisted students, and the not admitted students in the days and weeks to come. In the meantime, we'll provide open threads today for all three groups.