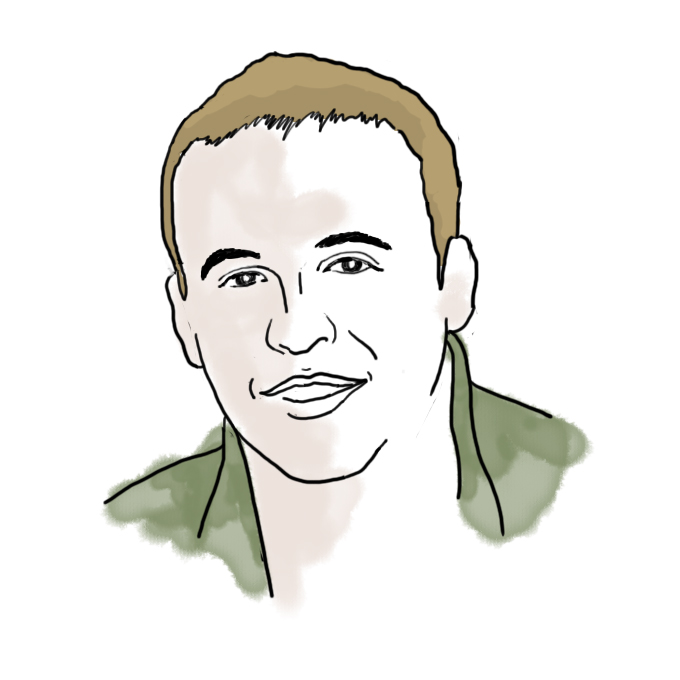 PSA: anyone in the world can stream this MIT class about coronavirus for free this fall

by Chris Peterson SM '13
the new subject will be broadcast to the public beginning tomorrow, sept 1
Today is Registration Day, or Reg Day, the day that MIT students sign up for classes. I'm co-teaching an a first-year advising seminar on media and the election, and so for the past week I've been meeting with some of my advisees and helping them pick their classes.
A number of them signed up for a new discovery subject being offered by Course 7 (Biology) entitled 7.00: COVID-19, SARS-CoV-2 and the Pandemic. The catalog description reads:
Lectures by leading experts on the fundamentals of COVID-19 epidemiology, coronavirus and host cell biology, immunity, vaccine development, clinical disease and therapy. Subject can count toward the 9-unit discovery-focused credit limit for first year students.
As of today, you (the person reading this post) can take this course too! Motivated by the importance and salience of this subject, and consistent with a tradition of opening the MIT education to the public through longstanding institutions like OCW and MITx, Course 7 has decided to livestream all lectures to the general public.
From the website (biographical links added by me):
In Fall 2020, all MIT students and the general public are welcome to join Professors Richard Young and Facundo Batista as they discuss the science of the pandemic during this new class. Special guest speakers include: Anthony Fauci, David Baltimore, Britt Glaunsinger, Bruce Walker, Eric Lander, Michel Nussenzweig, Akiko Iwasaki, Arlene Sharpe, Kizzmekia Corbett, and others.

The class will run from September 1, 2020 through December 8, 2020 and begin each Tuesday at 11:30 a.m. ET. To view the live stream, click on this link and type in the password: mit-covid. Miss a class? You'll be able to view a video of the lecture on this page.
And here is the syllabus: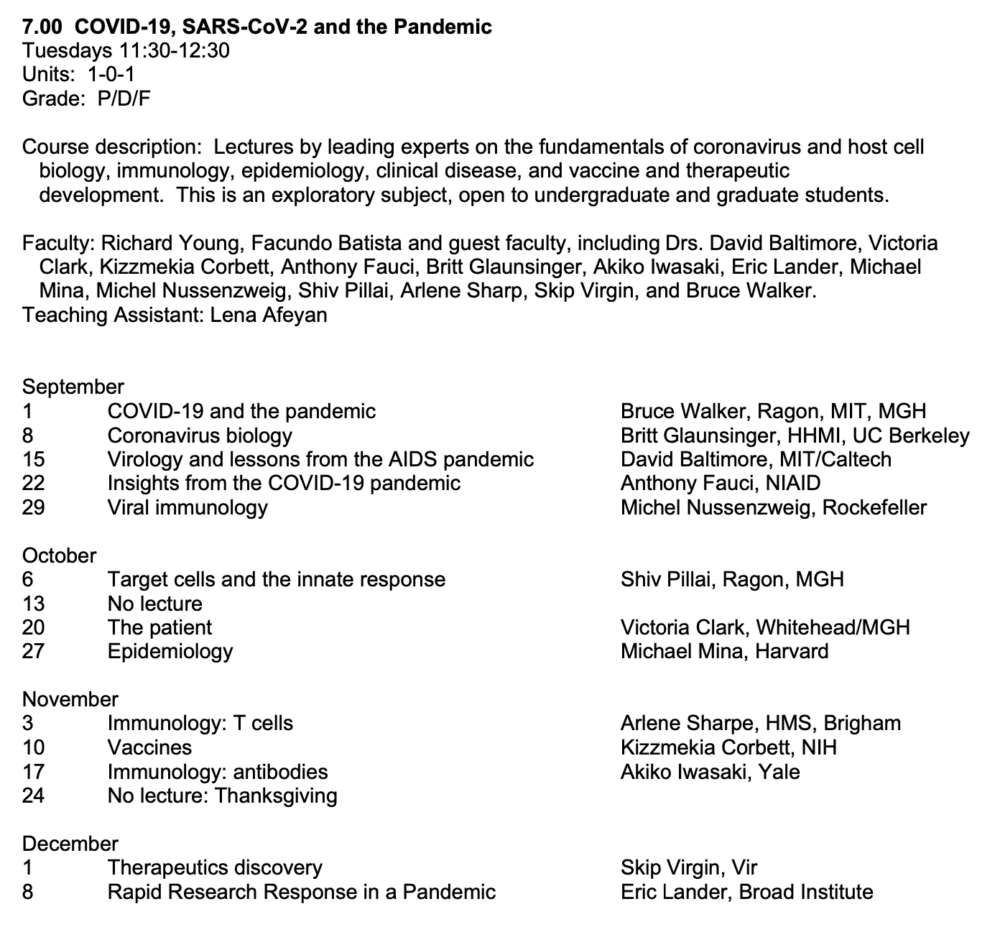 I'm glad Course 7 is making this resource available to the public in real-time and hope that you'll be able to learn alongside us this fall.