As you probably know, we've taken to sending our acceptance letters out in little silver tubes. Every year we enclose something different. A few years ago, for example, we challenged students to hack their tubes; one aeronautical adMIT sent hers into space.
This past spring, for the Class of 2020, we enclosed the following note in the tube: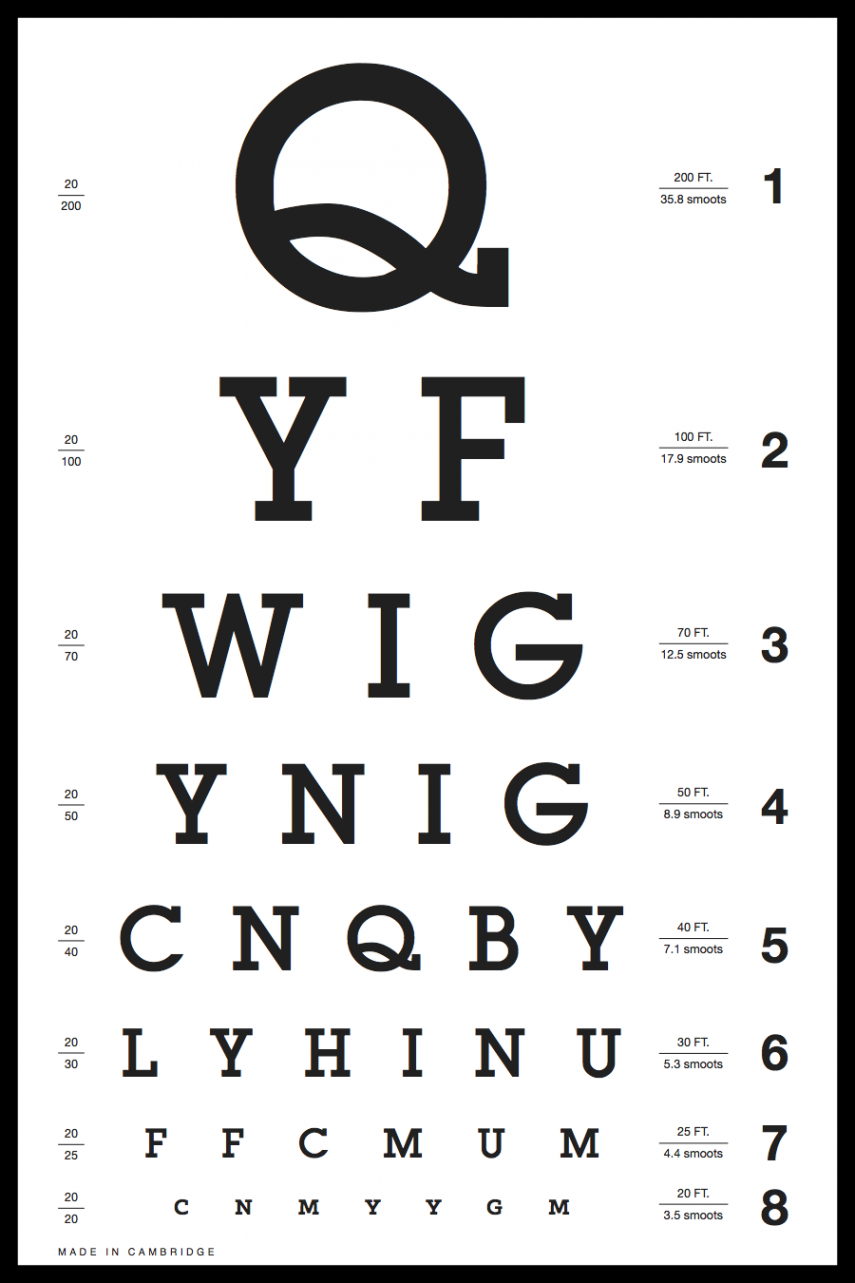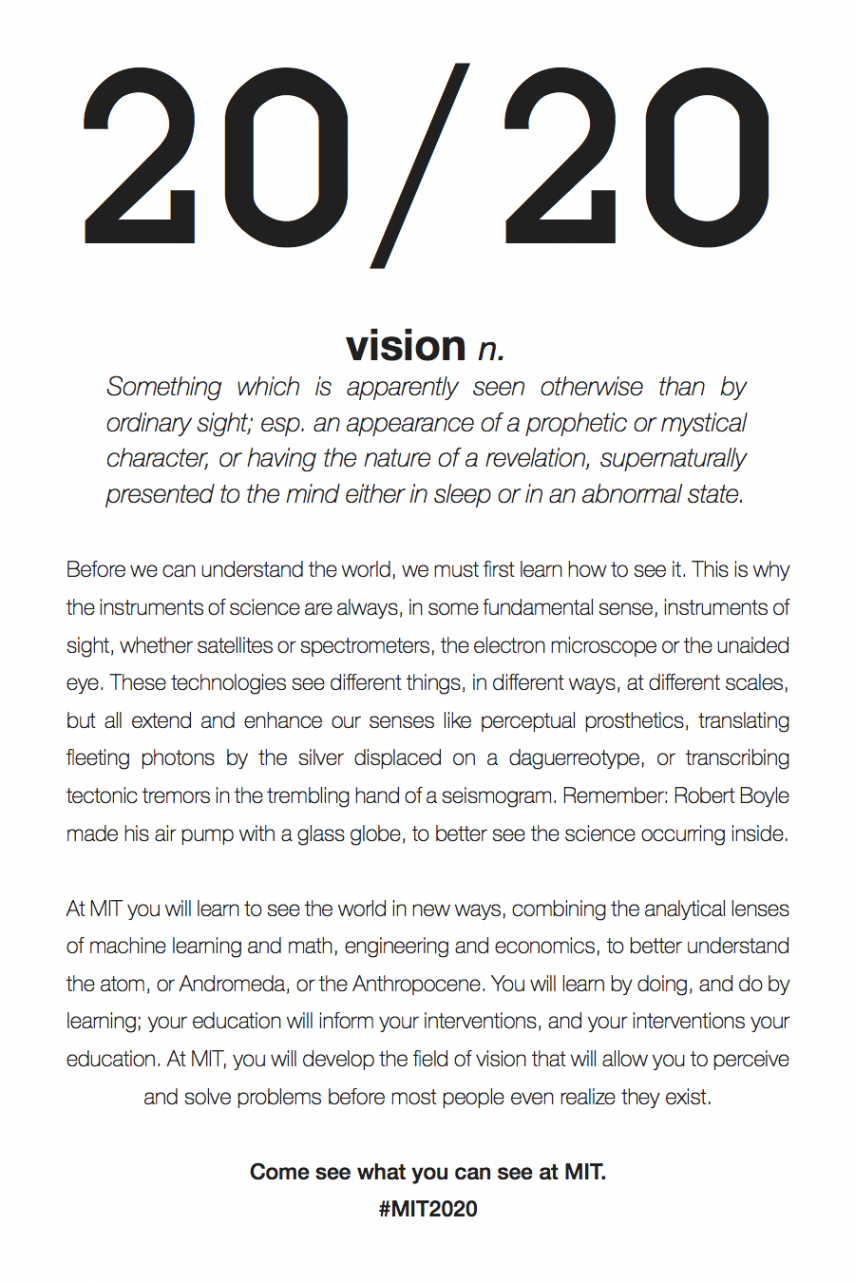 Yesterday, the Class of 2020 responded with a hacked eye-chart of their own: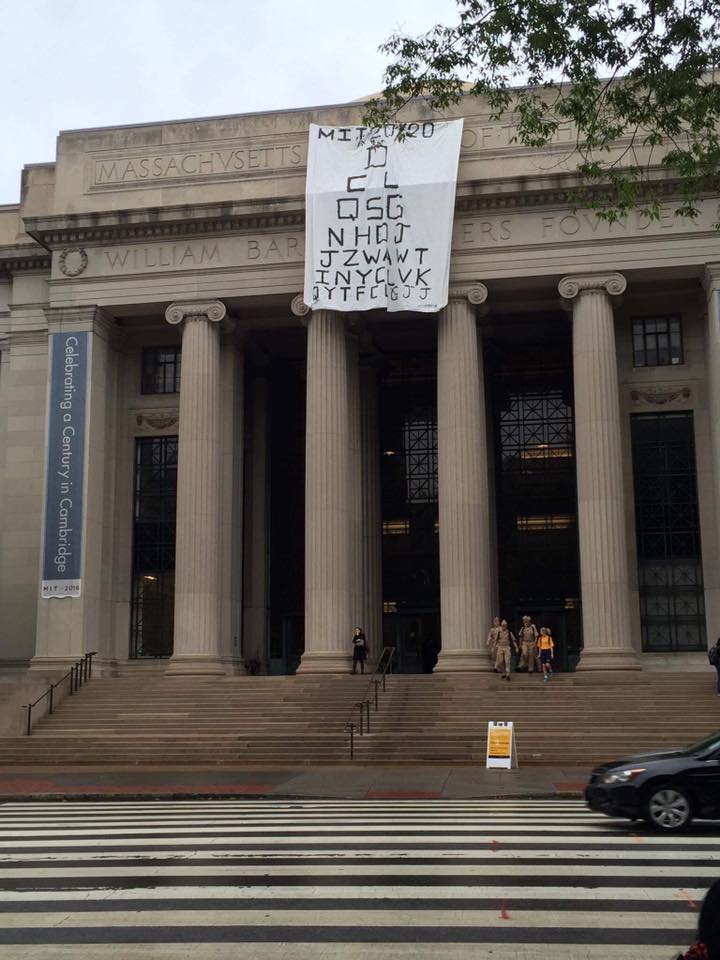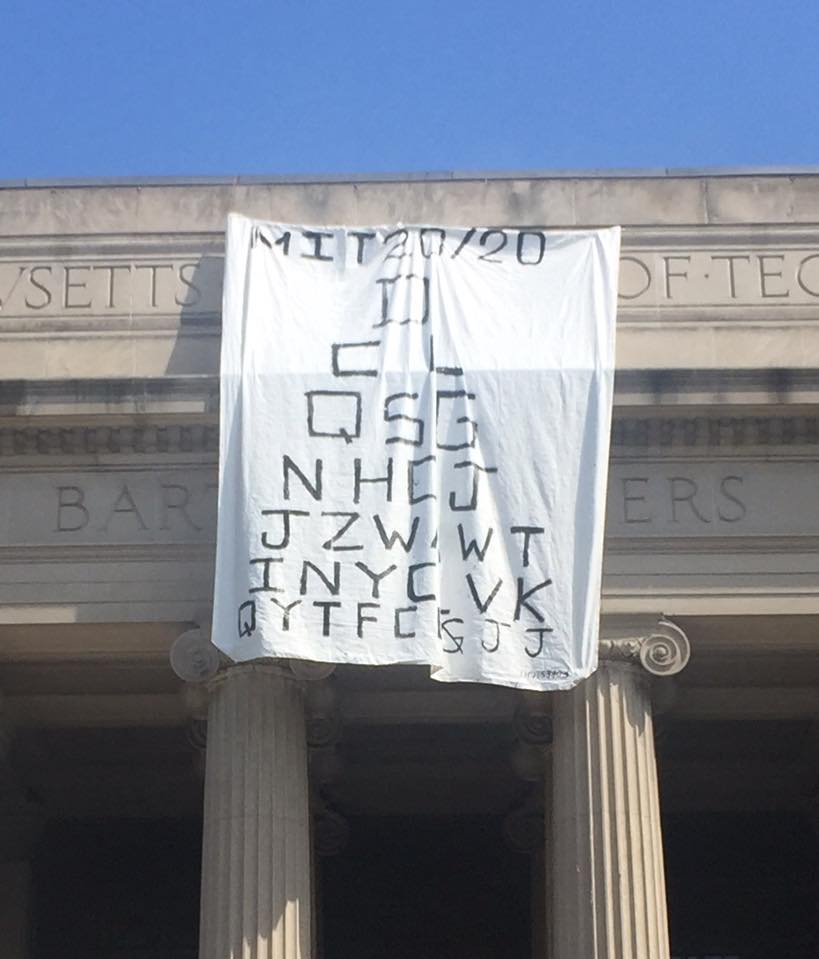 (thanks Catherine Z. '20 and Shannon P. '20 for the pictures) 
I strongly suspect the Class of 2020 is trying to tell us something. Can you guess what it might be?