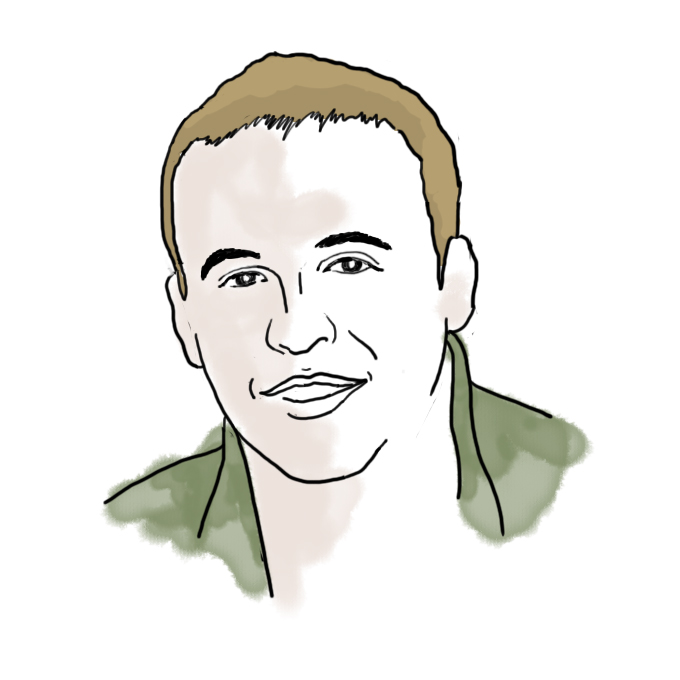 the backstory to a gender-bending concept dance video, written by Ayomide F. '18
A few weeks ago, Ayomide F. 18, better known to longtime blogreaders as our own personal Riri Williams, sent me a copy of a new video she had helped choreograph, perform, and produce.
It was (and is) incredibly arresting and compelling video, and I asked Ayo if she'd write up how it came to be so I could post it. She did, and I have reproduced it, unedited, immediately below.
---
I put my first pair of heels on when I was 6. Maybe even younger. I charged into my mother's shoe closet and beelined for these crimson-colored wonders that I'd been eyeing for a while. I strutted around for a bit before my ankles buckled and I knocked over a jewelry box. The clatter of pearls and gold sent my mom rushing into the room, ready to scold me. But when she saw the mess I made, she only laughed. "So when is the fashion show?" I smiled up at her as I struggled to get back on my feet and cheekily replied, "Tonight! After dinner."

She beamed radiantly at me with her makeup perfectly blended, her business suit impeccably ironed, the first definition of beauty I ever knew. It was not odd that I wanted to look like her, that I wanted to wear heels and put on a fashion show. Hers was an expression of beauty that was well-recognized and well-respected. It would have been odd though, if I had been born male. If a little six year old boy had worn those heels and told themselves that they looked beautiful, the world would not have agreed.

I wasn't thinking about all of this when my friend Chheankgea (aka CK) '17 approached me about working on a heels concept video with him. What is a concept video you ask? And what do heels have to do with them? Well, within the dance community, concept videos are this really fun way to tell a story through choreography. (Here's a cute how-to on them). The heels were involved because well

Dancing in heels is fun,
It's hard as hell but the best part about being a dancer is making your body do things that it didn't know it was capable of, and
As 6 year old me already discovered, heels make some of us feel really beautiful.

Anyway, I met CK at the very beginning of my freshman year. We were both dancers on Mirchi (MIT's Bollywood fusion dance team) and both obsessed with being extra. We quickly bonded over complaining about boys, practicing choreography, and embarking on adventures that involved impromptu photoshoots. That same year I met the 3rd star of our video, Shruthi '16. She was one of the first dancers to ever truly inspire me. I always joke that I'm her biggest fan because every time I watch her dance, I have a conniption and start screaming uncontrollably.

Shruthi was Course 6 (computer science) and danced on both MIrchi and hip-hop team Mocha during her time at MIT. CK was Course 4 (architecture) but he realized late in his junior year that he didn't want to pursue graduate studies in that field. He wanted to go to film school. He's been building his portfolio ever since and currently works at MIT's International Design Center. So when he approached me this past spring about wanting to do a dance video, I knew it couldn't be just any old video of us shimmying. It would have to be worthy of a film school submission.

The initial plan was to dance to Make Me Feel by Janelle Monae. It had just come out at the time and we loved the way it colorfully explored the topic of bisexuality. I really resonated with the image of hiding one's homosexuality behind heterosexuality, denying a part of yourself because being honest with the world isn't always something we're capable of. At the end of the day, we ended up not going with the song (it was too pop funk to really fit any of our dance styles) but we stuck with the theme of hiding. When we finally stumbled on Magnets by Lorde/Disclosure, it felt too good to be true. The song was sultry and full of emotion. It also had pretty sick backbeats and clicks that sent our minds into creative overdrive. We added I Do by Cardi B to the mix because we wanted something with a grimy feel to it, something that screamed bad bitch.

Once songs were decided, fully defining the story took a while. Shruthi had already made the music cut so we had to make sure each scene had a specific correlation to each section of music. There was a point when I was stuck on the murderous nature of I Do and wanted a storyline that involved the double homicide of a bisexual woman and her new male lover by her jealous female ex… We decided this was a bit too petty and a bit too violent so we scrapped it. At some point, I don't know when, a line from the Magnets chorus mosied into my brain and refused to leave me alone. I knew that somehow our story's thesis had to be about "embracing the point of no return." I wanted to explore shame but also celebrate that amazing moment when we relinquish shame and accept our identities. I must have telepathically communicated this to Shruthi and CK because at our next meetup, we spent a significant amount of time discussing the parts of our identities we had trouble embracing. CK reminded us of the first time he painted his nails and how beautiful he had felt until someone made a discouraging comment. Eventually, I told the story of the day I had to save my best friend from the Baker dining hall. He had borrowed some of my clothes and put together a spectacularly fabulous outfit, only to enter his dorm and be laughed at by the dining staff.

And so all of a sudden we had a story, one we all knew far too well.

Next, we had to make decisions about costumes and locations. The first decision was easy. We had to dance in heels. And if Shruthi and I were to play diva fairy godmothers, we had to look supremely extra. The first and last place we looked for costumes was my closet.




Why do I own two feathered headpieces you ask? …why not?

I spread every extra piece of clothing I owned on my bed and got to work mixing and matching. There was a point when I wanted desperately for CK to wear a bright green corset that I'd worn as the Joker for Halloween. He was vehemently opposed to that idea. Eventually we settled on looks that were just the right amount of extra. Then we got to work trying to encapsulate the anger felt during the I Do segment of the story. Faux black leather ended up being our saving grace. Glitter was also paramount. We used it every day of filming. Shruthi and CK had to tell me more than a few times to go easy on the glitter, but why listen when you can glow, you know?




Me being the definition of grunge in an alleyway at 1am. Looking this good while staying up that late is a special skill.

Since embracing one's identity (~#pride~) was at the core of the video, we wanted each scene to be as colorful as possible. We toyed around with the idea of a nightclub setting, drawn in by the possibility of bright neon lights, but this proved to be logistically unfeasible. So, instead we opted for a "nightclub bathroom" (aka the huge bathroom in the basement of Stata). We bought some really fancy lights and lit the place up with pinks and yellows. Our other filming spots were Walker Memorial and the alleyway behind the MIT Museum.




The Stata bathroom always wanted to be pink and I'm glad we helped it discover itself.
Rehearsing and filming were very challenging processes for us. At the time I was apprenticing with the Boston Beautease, a local Burlesque troupe, on Wednesday and Sunday evenings while also taking two evening Theater classes. Shruthi was working 9am to 6pm at Google, so scheduling was an absolute nightmare. We spent many nights in the studio past midnight, teaching each other choreo and cleaning until we achieved synchronization.

Our film "crew" consisted of us and one other person, our dear friend Faraaz '19, a total camera novice. We wanted dynamic shots with crazy closeups and wild angles. Easier said than done. Faraaz stayed with us till 3am some nights, retaking shots where we'd messed up the choreo, or blanked on facials, or accidentally stepped out of the light. His dedication really reminded me of the magic of MIT. It's the kind of place where people will take time out of their days to help you celebrate your passions.




Doing CK's makeup was one of my favorite parts of the filming process. He has perfect skin and amazing cheekbones, such a good canvas ugh.

When the time finally came to release the video, a latent panic set in. The fear of discovery finally manifested and we found ourselves making lists of family members we would have to block on FaceBook and Instagram before releasing. These were people who wanted the best for us but wouldn't understand why a young architecture major would yearn for a pair of heels. Or why a NIgerian chemical engineer would dance so provocatively in so little clothing for the whole world to see. "Which descent man will marry her now?" "Which company will hire her after seeing this?" I could already hear them huffing and puffing. It took a lot not to feel slightly ashamed of the video. As our most extrinsic emotion, shame stems from the external reactions to the internal decisions we make. We learn what's "good" from our families. And then some of us spend our lives redefining good until we no longer see ourselves as bad.

Don't get me wrong, I love my family to death. So do Shruthi and CK. But it puts an incredible weight on us to think we are disappointing them by being ourselves. Shruthi was so paranoid about being discovered via a Google name search that we almost resorted to code names for this blog post. I share her trepidation to some extent. I don't know what my mom will say when she sees this video. I haven't made efforts to hide it from her but I haven't gone out of my way to show it to her either. I feel this constant pressure to be wholesome, ladylike, a good woman, respectable. Shrouded by this crowdsourced idea that a respectable life requires working a respectable job while adhering to respectability politics. Why can't I just be respected? I've loved watching as our generation destroys this old paradigm and asks this question of our elders. Why can't we just be respected. I know drag queens who moonlight as field engineers and amazing twerkers who work on dev teams at tech startups. I watch my friends free themselves, follow their passions, create absolutely brilliant content, and I can't help but wonder when their families will be just as proud of them as I am.

The video is here. Free and open to all who have access to the interwebs. I hope it's as meaningful to you as it is to me.