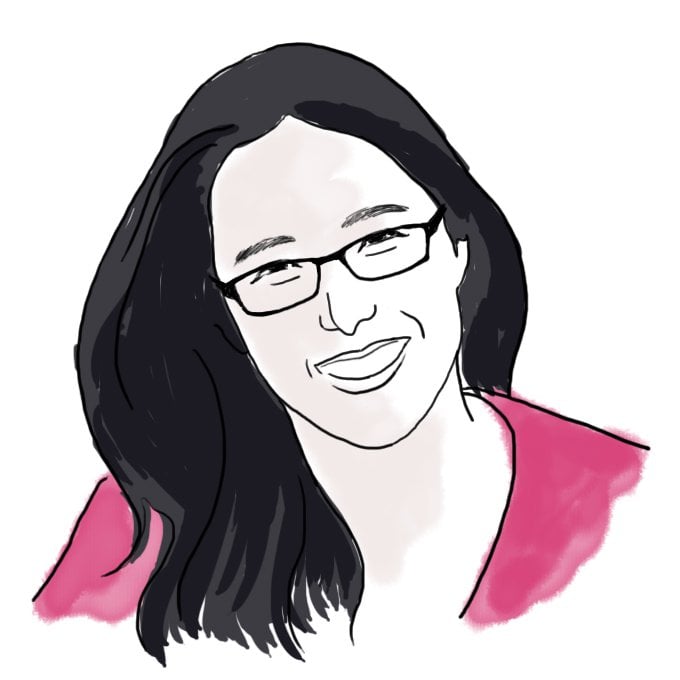 What are French House residents doing this summer? Round 2

by Anna H. '14
Microsoft, brains, British accents, hiking in the Alps, weightlifting, HIMYM
More flavors of an MIT student summer.
*    *    *
Xiaoyue X. '15 (majoring in Course 2: Mechanical Engineering)
Geez, we have a lot of Course 2's in French House. Where is this one right now?
Microsoft campus in Redmond, WA
And what are you up to?
Product mechanical engineer intern at Microsoft, working on Surface keyboard (that's all I can say, the rest is confidential…)
I won't ask any more questions about that, then. Let's talk about non-work goals! What are yours?
Take lots and lots of pictures & knit a scarf
I wish I knew how to knit. Anything else you want to say or share?
Work is super fun! And I'm trying to figure out… life, aka what I'm gonna do after graduation, where I want to be, etc. >.<
You'll figure it out, my dear.
* * *
Adam H. '15 (majoring in Course 18-C: Math with Computer Science)
Where are you, Adam?
The Athena cluster in the student center
And what are you doing this summer?
I'm working on my UROP, trying to wrap up the current project and then moving onto the next one; stuff to do with finding connections between regions of the brain…I honestly don't know enough neuronscience to be able to explain it, I just do math/data analysis
Aw, but neuroscience is cool. Brains aside for now, what are your goals for the summer?
Finish the project!!! Also go on fun trips at points this summer, to places around Boston, etc. And GREs -.-. And start the whole grad school thing.
* * *
Elizabeth Q. '14 (majored in Course 16: Aeronautics & Astronautics)
Congrats on graduating, Elizabeth! Where are you now?
home in Ann Arbor, Michigan. preparing to fly to London on Friday.
And what are you doing with your first post-grad summer?
visiting London as part of MIT's Imperial Summer Research Exchange. I'll be there for 8 weeks, working on developing theoretical and computational models for fluid flow in partially-blocked blood vessels. Fun fact: this is in the Imperial Aeronautics department. imho choosing a "specialized" field like aerospace isn't nearly as restrictive as it is sometimes made out to be.
MIT will sponsor you for an exchange program AFTER you've graduated? That's pretty sweet. When you're not modeling fluid flow in blood vessels, what are you trying to do?
learn how to adopt a convincing British accent of some sort. ;)
Understandable. Anything else to share?
http://sciencevsmagic.net/geo/
* * *
Sasha C. '16 (majoring in Course 8: Physics)
Yay, another physics major! Where are you?
Grenoble, France
Ah, La France! Qu'est-ce que tu fais?
I am doing an internship at Institut Néel, learning how to simulate domain wall motion in magnetic nanowires using finite element method. This is my second summer doing an internship in France, and so far I am loving it!
Other activities will probably include traveling around France/Europe, practicing my French as much as possible with random people, bonding with other lab interns over bad movies, eating lots of cheese and baguettes, and trying new things like paragliding or kayaking!
What's one of your goals for the summer that can (but doesn't have to) be related to your internship?
Oh, this is hard! Can I write two?
Oui, bien sur!
My first goal will have to be contributing something meaningful to the project at Néel and gaining a practical experience in numerical simulation.
My other goal is to see the sunset on a mountain, and visit Mont. Blanc (these two activities probably not simultaneous!); I just climbed one of the 1.9km summits near Grenoble (the most unbelievable 360 degree views!) and I would like to take it a step farther.
Wow, that sounds intense. Anything else to share?
Amazing view of Grenoble and the Alps from the summit I mentioned. It took us 3 hours to hike here, but my Grenoblois friends were unimpressed, since it is something people here do as a weekly activity. :)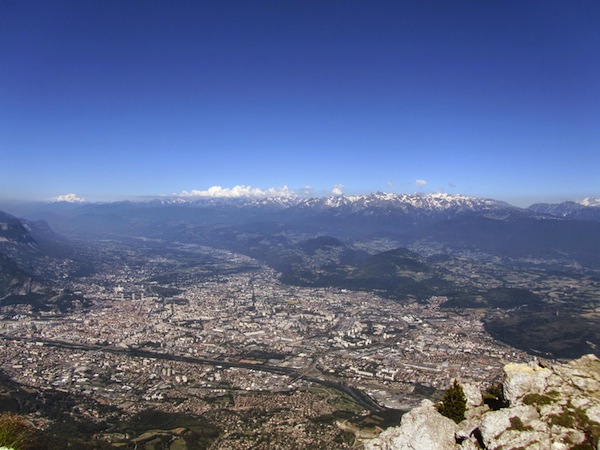 * * *
Luisa K. '17 (recently declared Course 22: Nuclear Engineering)
Where are you, Miss Nuclear Engineer?
Currently home, having just seen my little brother graduate high school! I couldn't be prouder :')
Aww, that's really sweet. What are you up to for the rest of the summer?
I'm working on developing a test suite for an open-source nuclear reactor simulation called OpenMOC. It's a project that that combines programming in Python and nuclear science, which is perfect for me! I'm really enjoying my work on this project and I'm learning a lot, both in software engineering skills and a nuclear science.
And what's one of your goals for the summer?
Work on my weightlifting and increase all of my personal bests!
* * *
Lotta K. '16 (majoring in Course 9: Brain & Cognitive Sciences)
Where you are as you reply to this e-mail?
At home in Tartu, Estonia
And, in a nutshell, what are you doing this summer?
The Pembroke-King's Programme at the University of Cambridge, taking courses in "The Behavioural Ecology of Animals and Humans", "Understanding Drug Actions and Reactions", and "Film and Theatre Journalism" for the next 8 weeks
Wow, that sounds SO cool. We'll have to have a reunion in England when I go back home! While you take those sweet classes, what are some of your goals for the summer?
Finish watching all the seasons of "How I Met Your Mother"
Good luck. I believe in you! Anything else you want to say or share?
It snowed last week—Estonian summer is simply my favourite day of the year.