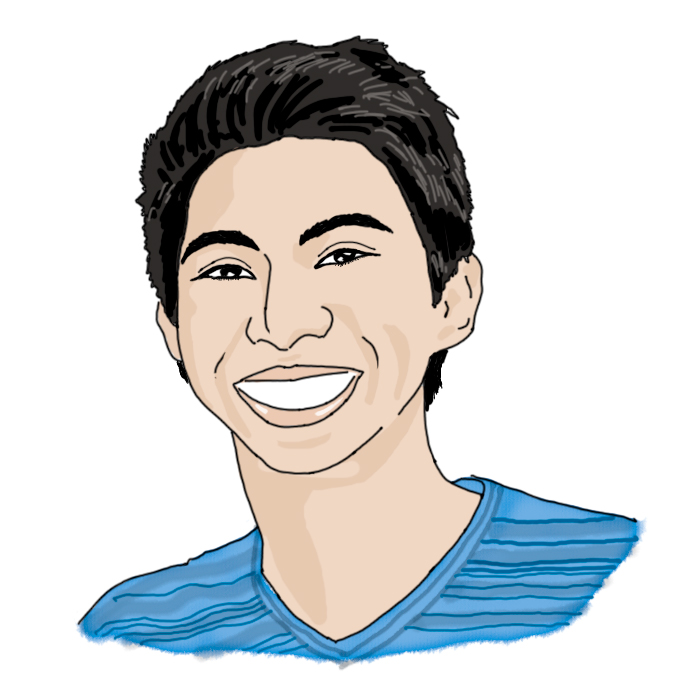 Biography
hello to future blog readers! this is paolo, writing from the distant past of june 2021. i just graduated with a degree in 14-2 (mathematical economics), and will be sticking around mit for the foreseeable future as a phd student in economics.
i became a blogger my senior year (2020-21), and loved it. even though i'm not an undergraduate anymore, i will continue to throw up posts here about mit life and musings and mishaps and everything else.
below is my original blog biography for posterity c:
-----
hiya! i'm paolo, hailing from reno, nevada. i don't really know how to describe myself, so here are three different attempts, because three is the largest number i can count to.
the standard: i am a '21 in 14-2 (mathematical economics) at mit, and i like thinking about anything related to people and many things not about people. i lived in next house before the great coronavirus exodus, and will be living off campus my senior year. i do lots of things on campus like esp (we run splash + spark + hssp + cascade) and science bowl and whatever brings my heart joy in the moment. i also really like education and will happily talk to you for hours about pedagogy or equity or charter schools or anything else.
the silly: you may see me zooming around campus on my white razor a6 scooter, attempting to escape the zoom rooms which fill my life now. i love the color orange (yes, i know my avatar does not have an orange shirt i am sad) and have an entirely orange getup that i wear occasionally. i have been described as a golden retriever bounding between everything from scrabble to whiteboard care to dotted lines on blackboards (i can make circles in both directions) to memory to mental math and will very happily teach you about any of them. i came into mit wanting to be a 14-2 (mathematical economics) and 2 (mechanical engineering) double major so that i could have a M.E.M.E. degree. i have enough sayings that you can make a soundboard of me and no one would notice for weeks; these include things like "big iff [if and only if] true" and "i can only count to 3" and "i haven't seen you in years" and "[insert some thing or event]? in this economy??".
the serious: i think a lot (read as: too much) about going through life and trying to understand myself and other people and ways of looking at the world. there are many different ways i figure out all of these things, including listening to music (<3 billy joel and musicals and many other different genres), introspecting a lot, or just having late night conversations where we never quite figure it out. i love learning about the different ways that people go through life; it helps me figure out better ways of going through mine. for now, i just try to do the things that make me happy and hope they lead me to a good enough place; it's worked out pretty alright so far.
i'm relatively new to this whole "blogging" thing (i may be a senior but am a baby blogger for sure), but i hope that i can share with you as much of my mit as i can c:
ps. reach me anytime at [email protected] (pronounced like the greek god! also it's me! i'm a paolo!)