Hello dear reader! It's been a long time since I last posted here.
I returned from my gap year last September. I knew I'd changed a lot over my gap year, but my transition back into being an MIT student both highlighted those changes and sent me off on another period of intense personal growth. Blogging was hard — it was challenging to figure out how to start sharing a story that I felt was still being written.
I can't just pick up my blog where I left off — the version of me typing up this blog post is so different from the version of me that last posted back in September 2020. My attempts at concisely expressing this difference left me with writer's block, so I called my parents today and asked them to share how they think I've changed over the last year and a half. I think I agree with their responses. My dad said, "You're more positive, you have more energy. In general, you are a happier person." My mom agreed, and added, "You are more focused now. Maybe that's just growing up, but maybe it's from being in the right environment."
In honor of my 22nd birthday (2/2/22), I'll share 22 moments, big and small, from my hiatus. I hope to eventually transform many of these into their own blog posts:
1. I lived on a Christmas tree farm in Lawrenceville, NJ!
For a few months in the fall of 2020, I lived with my friend Paige L. (Harvard '23). Together, we watched the leaves change color, played with three adorable dogs, did a remote hackathon, voted by mail, and tried tons of new recipes. In between all of that, we ate fresh pies, took a trip to Cape May, and did a murder mystery on Halloween. I will forever be grateful to have had her and her family to lean on during a pretty difficult time in the pandemic.
2. I started running again!
I fell in love with running back when I was on my middle school cross country team. I experienced year after year of heartbreak in high school and college when despite my best efforts I was just too busy to keep a consistent running schedule. One of my proudest accomplishments from my gap year was finally making time for running, and way more time for my health in general. I went from barely being able to do a mile in September of 2020 to finishing my first half marathon in May of 2021.
3. I lived completely on my own for the first time ever.
To start off 2021, I moved into a studio apartment in East Cambridge. I cried my first night there because I felt both proud to have reached such a milestone in my life and terrified to be completely on my own. For the first five months of 2021, I lived right next to the Museum of Science. I loved once again living right by the Charles River, just as I had back when I lived in MacGregor House at MIT.
4. I interned at the Patrick J. McGovern Foundation.
Of the four different internships I held over my gap year, this one was my favorite. My internship at the Patrick J. McGovern Foundation was an amazing opportunity to dive into a field I never imagined myself working in before my gap year: philanthropy. While working there, I learned about how philanthropy works and how it can be used to fund amazing work from organizations using AI for social good. I had incredible fun spearheading a storytelling project focused on tech history. I even got to be a keynote speaker alongside the president of the foundation at a big philanthropy gala held by the Network of Engaged International Donors (NEID), where we shared our perspective on how philanthropy and technology can together create a better future.
5. I went skiing just 15 miles outside of Boston.
Who knew there was a place to ski so close to Boston? I sure didn't! In February, I went to Blue Hills Ski in Canton, MA with some fellow interns from another one of my internships. At first, I was falling all over the place, but by the end of the night, I was comfortably making it all the way down the beginner slopes. It was the first time I had gotten to try something new in-person in ages, and it felt great.
6. I helped found a club at MIT!
One cool thing about taking a gap year during a pandemic was that I could still participate in clubs, since almost every group at MIT moved their operations online! In the fall of 2020, I applied to join AIM Labs, a then brand-new initiative within the larger AIM (AI at MIT) club. AIM Labs is an intensive project-focused club in which members form teams of 3-5 people and build a cool tool or product using AI. I learned a lot building fun web applications that used pose detection in the fall and another using sentiment analysis in the spring. I am now honored to be serving as the AIM Labs co-president for this school year!
7. I served as the 2021 Co-President of WiEECS.
WiEECS (short for Women in Electrical Engineering and Computer Science) is one of my favorite communities at MIT. I became the co-president of WiEECS at the start of 2021, while I was still on my gap year. Before my gap year, one of my regrets was that I hadn't gotten more involved in meaningful clubs at MIT; I assumed it was just something I'd graduate without having done. Little did I know that by the time I returned to MIT in the fall of 2021, I'd be leading two different clubs, both of which I have enjoyed greatly. The opportunity to be a student leader was one of the biggest surprises of my gap year. Leading WiEECS was especially meaningful since I benefitted greatly from having such a welcoming and helpful community when I first entered MIT.
8. I changed my hair color.
For one day in May, I sat still for about five hours while hair stylists bleached and toned my hair into a lighter color. It was my second time ever dyeing my hair. The first time was at summer camp way back in 2014, where a DIY dye job left me with orange hair — I think this was a much better look.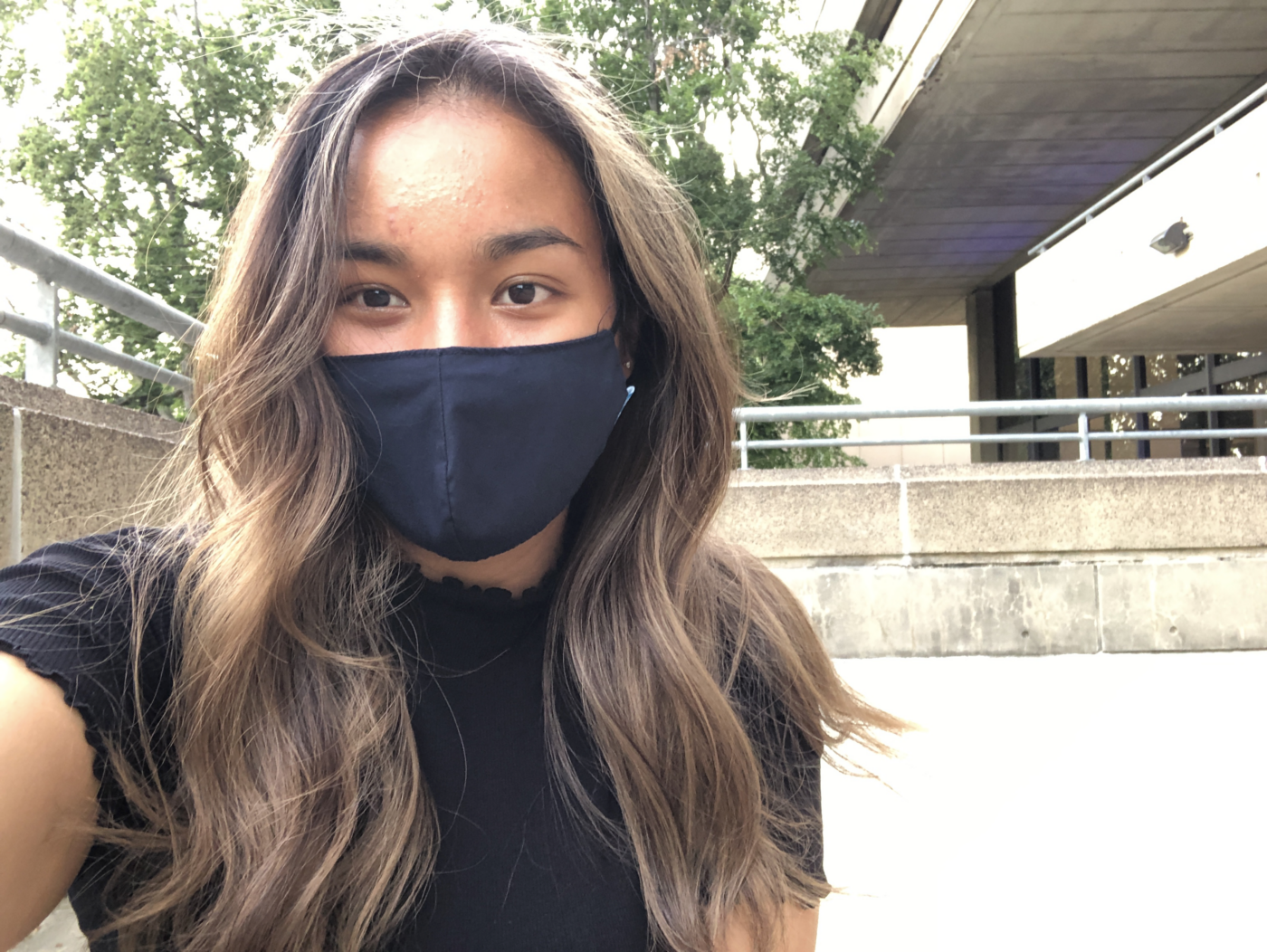 9. I hung out with my younger sister!
My sister is a student at Northeastern University in Boston. When I moved to Cambridge in January of 2021, it was the first time since I left for college back in 2018 that we were both living in Boston/Cambridge and could easily meet up to hang out in the city. We'd meet up for dinner at my apartment, go rock climbing, and explore museums together. I'm so grateful she's nearby.
10. I kayaked in the Charles River.
After living next to the Charles since 2018, I was beginning to wonder if I'd ever actually get out on the water. Over the summer, I finally managed to get on the Charles by renting a kayak with my friend Zion H. '23. There's no better way to realize how huge the river is than trying to paddle down it.
11. I collaborated with a poet on a cool project!
I was selected as a featured scientist for The Poetry of Science, a project aiming to increase the diversity of representation in poetry, photography, and the sciences. I collaborated with a poet (a fellow MIT student in fact!) to provide information on my personal background and my scientific research so she could craft a poem intertwining the two. I got to see my story featured in an art exhibit, poetry reading, and literary journal, alongside a photo from a cool photoshoot I did with a professional photographer. It was the first time I've ever been involved in something like this and it was a lot of fun.
12. I started doing CrossFit!
CrossFit is a mix of tons of different types of exercise (weightlifting, gymnastics, and more) and I absolutely love it. I have followed CrossFit as a sport since 2015, but never imagined I was capable of actually doing it. This all changed last summer when my boyfriend brought me along to a class at a CrossFit gym. I was completely hooked. It turns out that there are plenty of "scaling" options for beginners like me to still participate in the sport — for example, before I could do pull-ups, I'd substitute them out for ring rows. I love the community at my gym and how many different fitness skills I've acquired. I've never been as strong as I am now from CrossFit.
13. I competed in my first CrossFit competition!
After about two months of CrossFit, my gym held an internal competition. I competed in the Women's Scaled division and somehow managed to get first! It was a dream come true to compete in a sport I'd been following for so long. I had so much fun competing and seeing my friends at the gym compete.
14. I surfed in Kauai with my sister.
I went to Kauai with my family at the end of the summer, right before returning to MIT. My sister and I decided to try surfing. It was our first time surfing and we were pleasantly surprised at how easy it was to ride the little waves into the beach! After leaving for college, the time I spent with family became quite limited, totaling just a few days a year. I felt fortunate to have more time over my gap year to share so many memorable experiences with my family.
15. I re-enrolled at MIT.
In September, I returned to MIT as a full-time student. I returned to a completely different student experience than the one I remembered. My classes now used Canvas, not Stellar. Hayden library had been renovated. There were biweekly COVID tests and daily attestations. I no longer lived in MacGregor (in fact, I don't think I've even stepped foot in MacGregor since I last left it in 2020). My group of friends had evolved. It was a fall semester full of memorable experiences. I felt a lot of my personal growth from my gap year being put to use, but also put to the test.
16. I moved off campus.
Once my lease on the apartment over in East Cambridge ended in May, I moved to a more permanent spot off-campus in West Cambridge. It's several T stops away from MIT, in a cute and quiet part of the city. Living off campus has both perks and challenges. I have much more space, privacy, and autonomy than I ever would have had living in a dorm. However, it also takes me much longer to get to campus, and I have to plan a lot more when I leave my apartment each day, because I won't be coming back until the evening. I'd like to think I'm super good at using the T now — I commute almost every day between my apartment, the gym, and MIT, switching off between different train lines and buses.
17. I became a PKT housefriend.
Many fraternities at MIT have some kind of name for people who are "friends of the house" but are not official members. I became a PKT housefriend after getting to know the community much better over the summer, thanks in large part to my boyfriend, who is a brother there. This year was my first time helping out with fall rush and it was a ton of fun. I was surprised by the magnitude of planning and careful consideration that went into the process. My favorite rush event was a semi-formal dinner at the end of the process in which many of the freshmen accepted their bids. It was so special to see a community I love grow to include new members.
18. I cross-registered to take a class at Harvard.
Now that I live off-campus and fairly close to Harvard, it felt like the perfect opportunity to finally take a class at Harvard. I cross-registered for Neuro 130 (Visual Recognition: Computational and Biophysical Perspective). I thoroughly enjoyed the class, which covered the history of modern visual neuroscience and computer vision. Each week, half of lecture would be spent in discussion critiquing a foundational paper. It was a style I haven't had in any of my MIT classes yet and I learned a lot.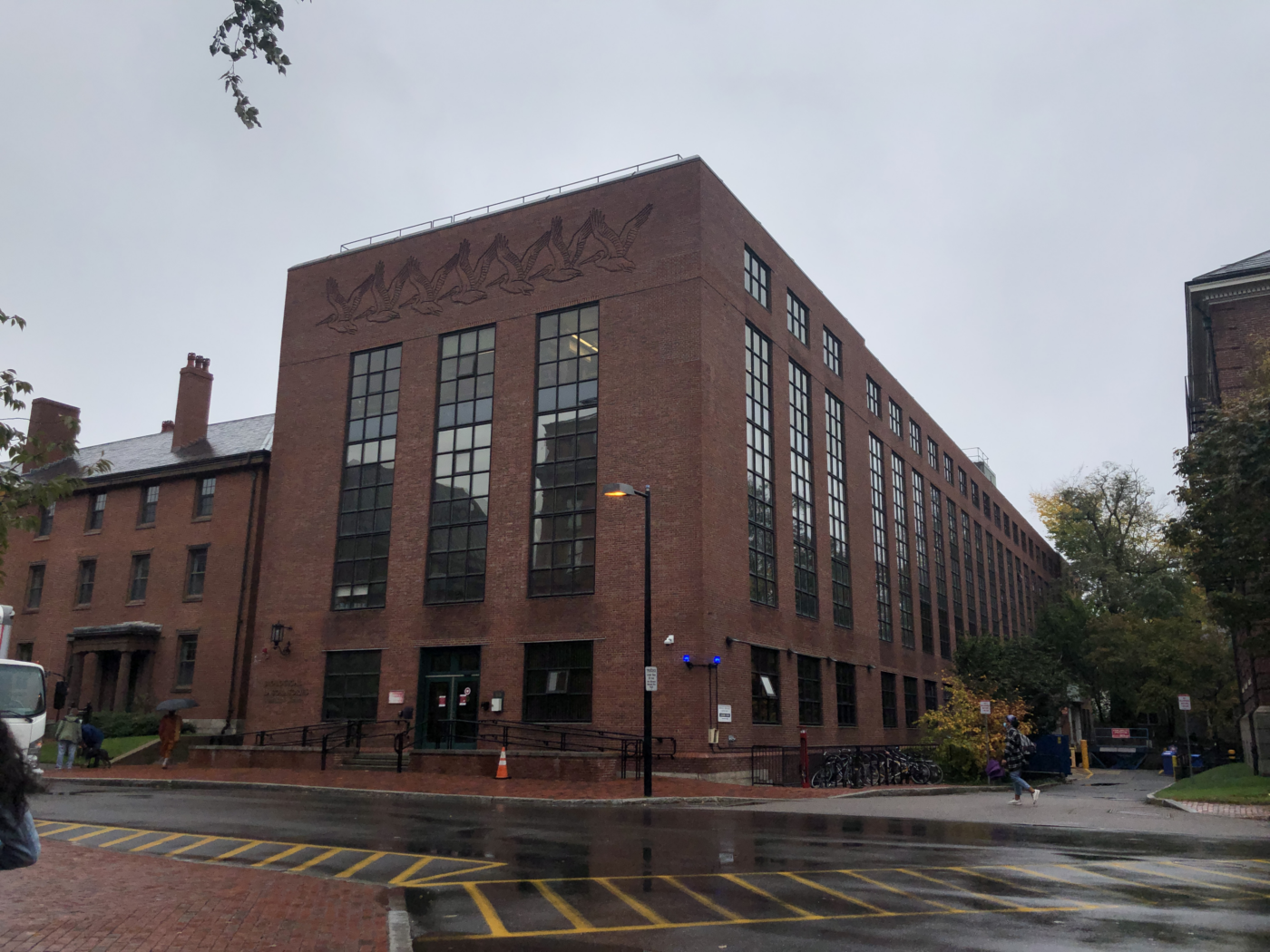 19. I snuck into Ring Delivery.
Ring Delivery is a tradition that historically takes place in the spring of your sophomore year. It's a formal event for sophomores to receive their Brass Rats and celebrate being two years into their undergraduate degree. The Class of 2022 was supposed to have our Ring Delivery back in Spring 2020, but the event had to be cancelled due to the pandemic. The Class of 2023 — which I guess I am now technically a member of thanks to my gap year — held their Ring Delivery ceremony this past fall, and I snuck in with my 2022 brass rat. It was a wonderful time. I saw many of my fellow 2022s-turned-2023s there, too.
20. I ran the Cambridge Half Marathon.
One of my concerns when returning to student life was that I wouldn't be able to continue pursuing the passions I'd accumulated over my gap year, especially running. With careful planning and lots of dedication, I was able to keep making progress on my fitness throughout the semester. In November, I raced in my second ever half-marathon right here in Cambridge. It was so fun racing along familiar streets — the route even took me down along MIT's dorm row! I'm happy to report I beat my previous half marathon time from May by over 45 minutes!
21. I joined the 500 club.
As the semester progressed, the sum of my max bench, deadlift, and squat exceeded 500lbs! I'm super happy that for the first time ever, I was able to have a semester in which I found balance between working hard in school and in the gym. There's nothing like heading to class knowing you just set a new personal record.
22. I TA'd a class!
It's been a longstanding goal of mine to TA a class at MIT. This past IAP, I TA'd a one-week political science bootcamp called 17.925, the Fundamentals of Science and Technology Public Policy Making. I had a blast and learned so much! We focused the course this year on Operation Warp Speed and mRNA vaccine development. It was fascinating to better understand how science and technology policy shaped the story of how the mRNA vaccines were invented and eventually made available to people. My favorite part was our guest speakers, one of whom had worked directly on pandemic response and had amazing insights for us about Operation Warp Speed.
That's it for this blog post! I'm looking forward to sharing more about these hiatus moments and anything else exciting that happens in the meantime.