A bit ago, the larger group my UROP lab is a part of had a free lunch event. I was initially hesitant about going since it seemed like the event was for grad students/postdocs/researchers/profs to nEtwORk, but I was too tired to cook and just went anyway. The allure of free food is simply too strong to resist. 
There ended up being a small handful of other UROPs amongst the sea of Real Adults™, so we huddled together. Over pizza and Indian food, we raved about how much we loved our mentors⁠01 I ABSOLUTELY LOVE my UROP mentor and elaborating on just how inspirational and wonderful and supportive he is would warrant another blog post and how much we loved the free food. This pizza wasn't the usual stuff that budget strapped student clubs might order; this was the fancy shit. You knew it would be good when the names of the pizza were in Italian: margherita, bianc, prosciutto. The Indian food was delicious as well. There were at least three different types of curry, and naan,⁠02 a yummy flatbread which also happens to be a staple for the part of China my dad is from. The food was great, but that's not quite the fangirl moment. 
One of the other UROP introduced himself and said that his mentor was Prof. Phillip Isola. That's pretty rad, I said. He sounded familiar. My own mentor David has collaborated with him before, and his name pops up in my lab's Slack channels and the papers I read every now and then. 
I went back to the food tables to get another helping of rice and curry. I ran into Ali, a postdoc that I've been working closely with this past year. We chatted for a bit, also commenting on how good the food is. 
"Oh yeah, that's Phillip Isola!" Ali said to me, introducing the guy standing next to him. "He invented pix2pix, the model you've been working with!"

"Woah that's so cool!"
It took a second for the following realization to hit. 
WAIT THAT IS ACTUALLY THE COOLEST!! OMG OMG OMG! IT'S THE ONE AND ONLY PHILLIP ISOLA.⁠03 blog was published with his consent THE GUY WHO INVENTED PIX2PIX. AND HERE I AM, SAYING HI TO HIM. 
I blurted out something along the lines of that I was a high school kid when I first heard of pix2pix through the edges2cat demo.
Pix2pix is basically an image to image "translation" model. In this demo, it takes a line drawing as input and translates that into a somewhat realistically rendered cat. This demo was my first exposure to computer vision and deep learning, and a huge part of what inspired me to get into computer science research. I remember spending upwards of an hour scribbling cats and non-cats in the input box. I also remember attempting to figure out how pix2pix did this through reading the paper that Phillip and his collaborators had published back in 2016. Back then I didn't have the background knowledge to understand anything though. 
Fast forward to now, I'm currently working on something that involves modifying pix2pix's structure to suit my objectives. I would say I'm now decently familiar with the nitty gritty details of how pix2pix works. Like I mentioned before, I've always been aware that Phillip Isola was an author of the pix2pix paper. But it wasn't until that very moment where I was holding my bowl of rice and curry and standing right in front of him when I acutely realized that THIS WAS THE SCIENTIST MY HIGH SCHOOL SELF WOULD'VE KILLED TO MEET. 
I had no idea if my attempt to tell Phillip that his work was so inspirational to me was coherent. I was probably as coherent/calm as the foaming-at-the-mouth guy in Avatar the Last Airbender: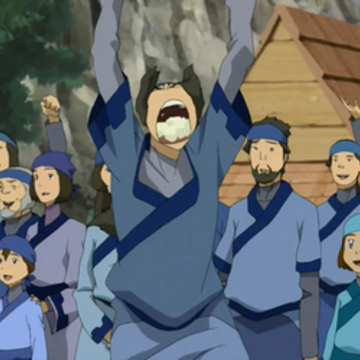 The conversation then veered back towards food. Ali said that Phillip was a very good cook, and brought up Phillip's watermelon steak. Apparently it doesn't taste much like actual steak, but it does have an interesting, distinct texture. Oh to know such a random fact about such an influential person.
PHILLIP MAKES WATERMELON STEAK. 
I ABSOLUTELY LOVE my UROP mentor and elaborating on just how inspirational and wonderful and supportive he is would warrant another blog post⁠

back to text

↑
a yummy flatbread⁠

back to text

↑
blog was published with his consent⁠

back to text

↑