I'm sitting on the floor of my dorm room.⁠01 I am actually sitting in a coffee shop in Arizona, finishing this blog many months later, because I got too hosed to finish it in March. It's late. I'm surrounded by pamphlets, business cards, cute bookmarks and postcards picked up at a writing conference many states away. I moved the lamp from a corner where the wall is painted black to a corner underneath my loft bed where the wall is white and blue and red, though not in any sort of American ensemble, and the light is softer now. I like it. I'm sifting through the papers, jotting down each magazine and date that submissions are due, whether there are fees, whether or not I think they'd like the work I do. 
Tomorrow classes will pick back up. Come 9 am⁠02 that is such an ambitious time. Did I actually wake up that early. I'll be in the basement workshop under the Infinite, assembling aluminum and delrin and re-establishing my relationship with the robot gods. Tonight, I am sifting through pages of fiction, recalling the caress of well-crafted words.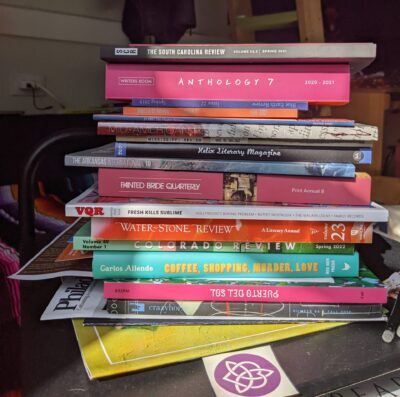 A Writing Conference
A handful of weeks back, Rona messaged the blogger slack about a writing conference in Philly. It was called AWP, which stands for the Association of Writers & Writing Programs, and took place over the tail end of spring break. 
Apparently the UA Committee funds travel grants for MIT students to attend conferences. I had a thermo pset and an essay to work on the night I found out about this, so of course I filled out a travel grant application immediately. I wasn't sure what to expect — but lo and behold, the grant was granted! Our flights, room and board, and registration fees will be fully reimbursed, up to $1000. Current students, take note.
Conferences like these are an opportunity to network, but also to engage with community — in this case, a community around a practice that is typically solitary. Literary magazines and publishing companies travelled from all over the country to set up in the ballroom and engage with readers and writers.
Like nearly everyone at AWP, I hadn't been to a conference, writing-centric or otherwise, in years. I was reminded of Phoenix ComicCon, where I'd bounce between talks and the vast hall of booths, except now I was dressed not in a hat and eyepatch,⁠03 the hat was too small for me and kept falling off, but the eyepatch worked great, which meant I had no depth perception, so I kept stumbling around and nearly running into things. I think Mat Cauthon would have been proud. I made weighted dice and a wolf's head pendant, too. or a cloak of black tassels, but a button-down shirt, tucked in and unknotted.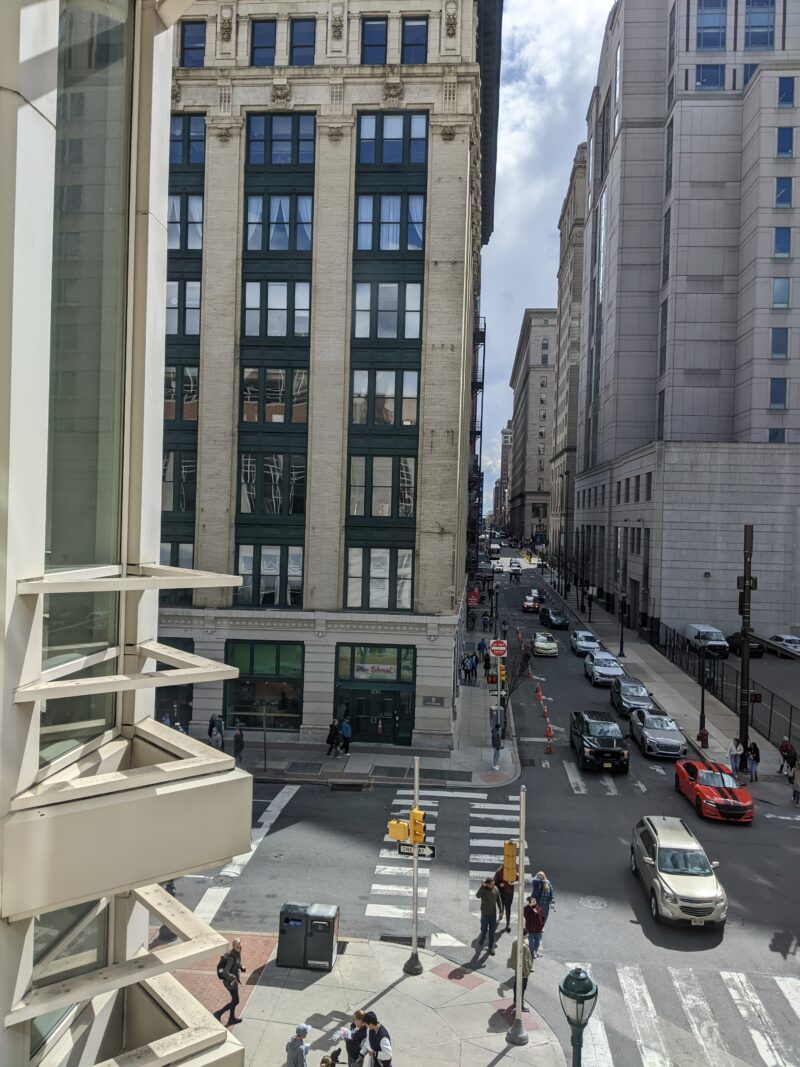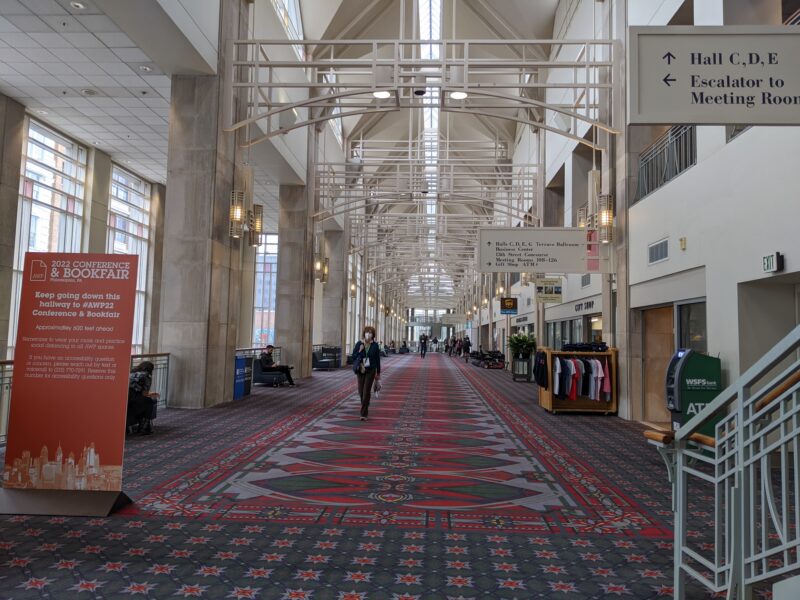 Panels
There was no shortage of panel talks: about craft in short fiction, poetry, memoir; environmental writing; diversity in the publishing industry, and writing one's unique experience in poetry or prose; various steps of the publishing process, and talks that highlighted smaller presses, magazines, and awards. 
I made a schedule with twenty-some talks that looked interesting, always with two or three at the same time.⁠04 like lite cpw!! I wound up going to these ones; I think the titles give a good sense of some of the topics covered at AWP.
When Women Break Bad: Writing Unladylike Rage

Call Your Agent: Finding Representation For Your Writing
Beyond the Immigrant Narrative: The Poetics, Politics & Craft at the Margins
 Pictures of Books in Progress: Visualizing the Craft of Research & Writing

Loved the photographs they showed of the writing process; they reminded me of how deeply we fall into craft. I miss when my journals were full of thoughts on how to iron out the next several chapters, how would that one thread be resolved, was I not weaving this element entirely wrong?

¡Órale! Readings from Puro Chicanx Writers of the 21st Century

I loved the readings here, would recommend each author: Octavio Quintanilla, Jen Yáñez-Alaniz, and Joyous Windrider. They've also released an anthology!

Writing Our Whole Selves: Mixed Writers Challenge the Narrow Literary Landscape

I've been thinking recently about the practice of writing diversity, or, as they put it in one panel, "writing an experience that can only come from you." Several of the writers here echoed my own thoughts about the challenges of writing from a mixed-race point of view. I have many thoughts on this, few of them distilled, none yet pruned enough for such a public forum as the blogs.
Craft Lessons from the Submission Queue: Writing & Editing Short Fiction

This gave me a clearer insight about how literary magazines function, and what the lit mag landscape looks like.
I'm more of a speculative fiction writer (read: fantasy, sci-fi, and horror, but also magical realism, surrealism, and weird fiction) than a literary one (think Joan Didion, David Mitchell, the books shelved under 'fiction'), though I dabble all over. I've been trying on creative nonfiction — like these blogs! — and poetry here and there. AWP is focused on the literary side. I circled back to a lot of thoughts I'd come to before, about where I land between spec and literary fiction, where I want to branch in to, which elements of each I enjoy.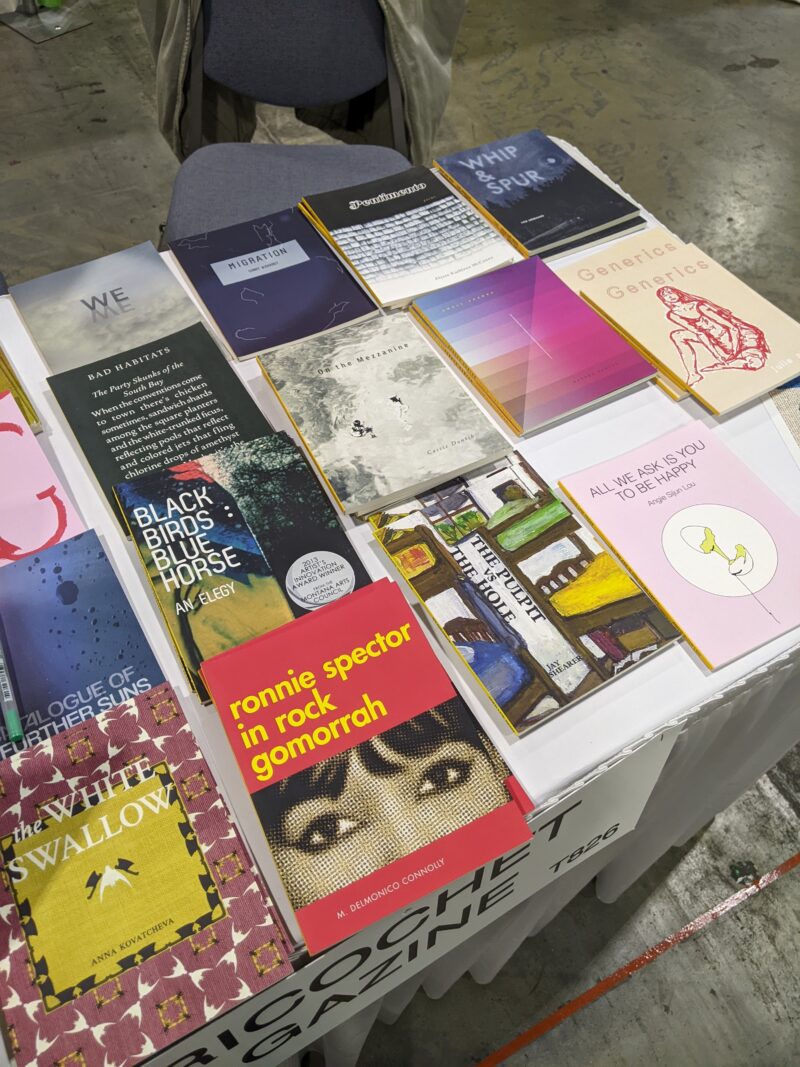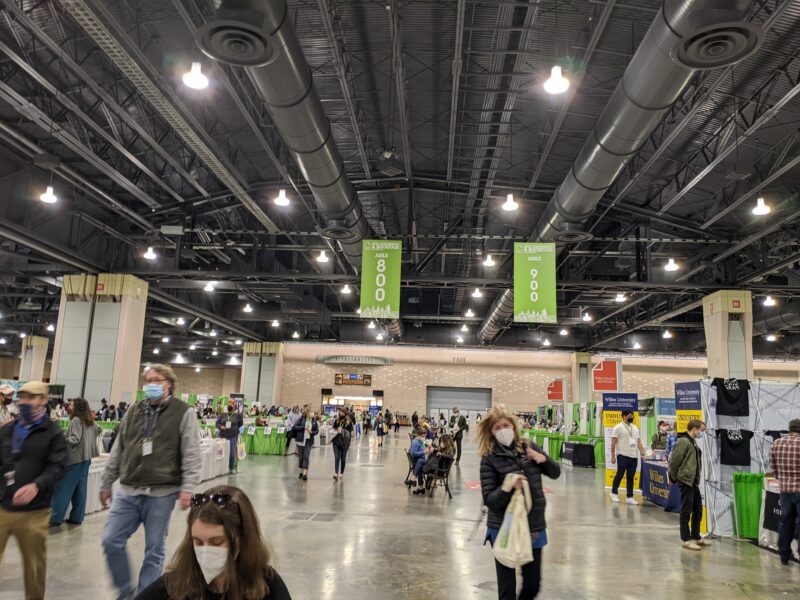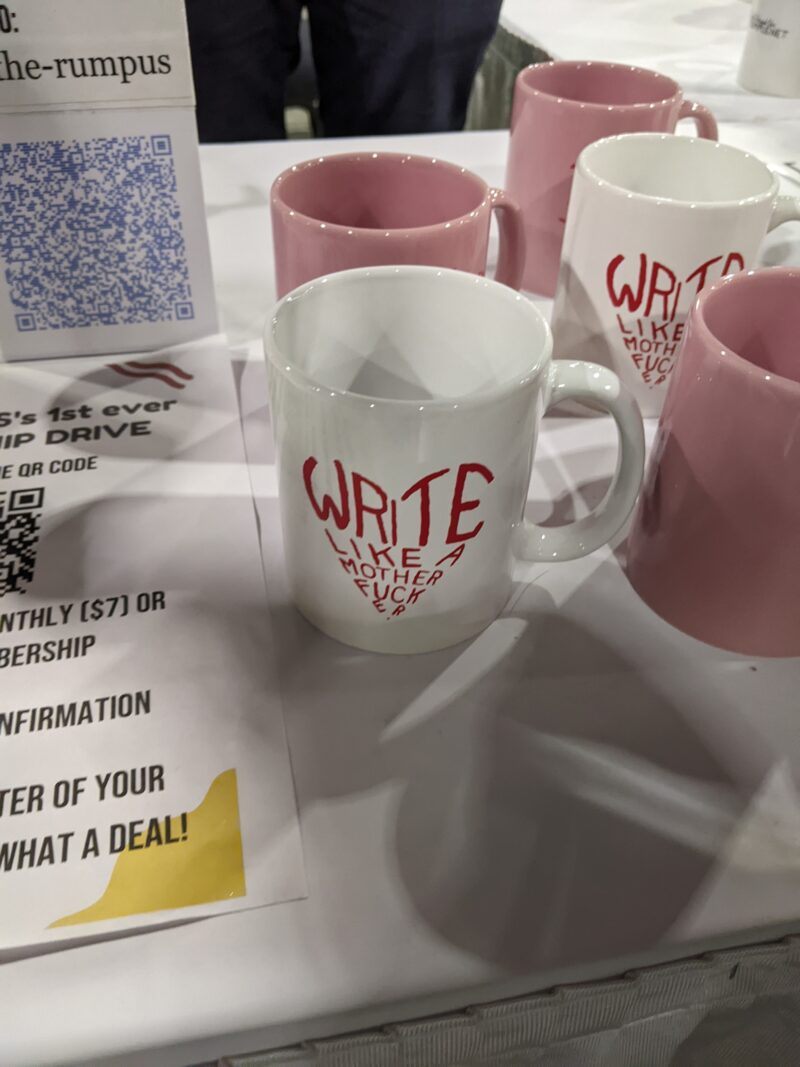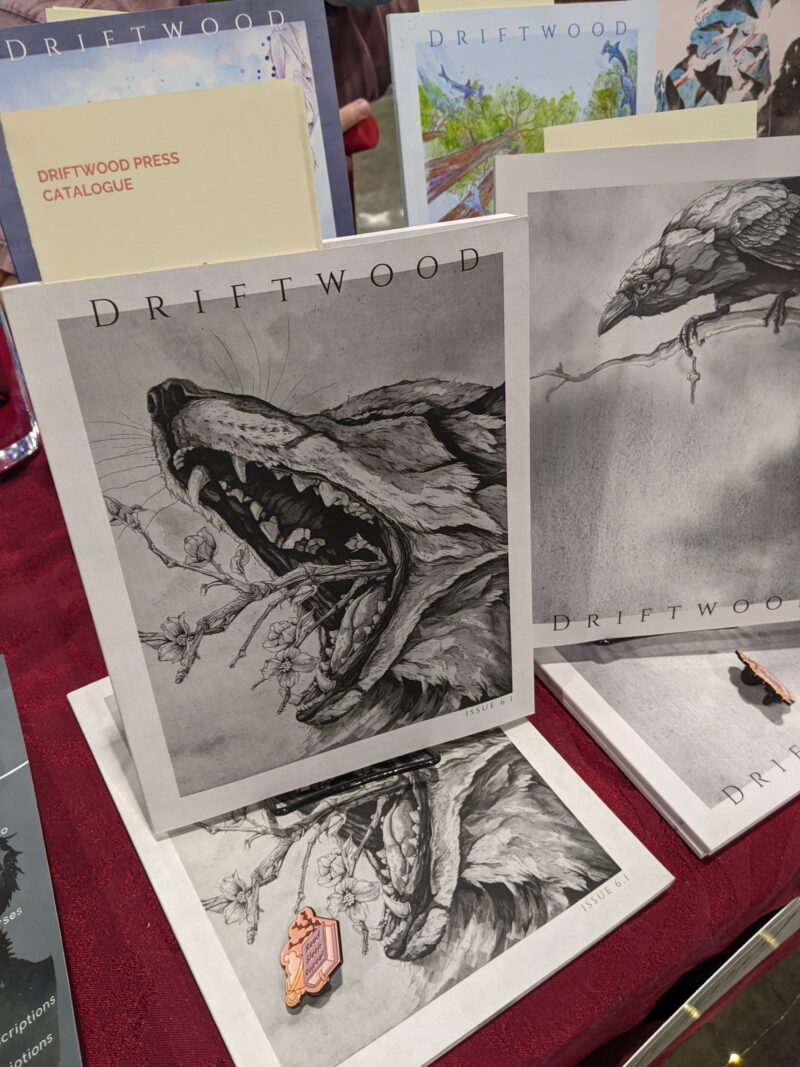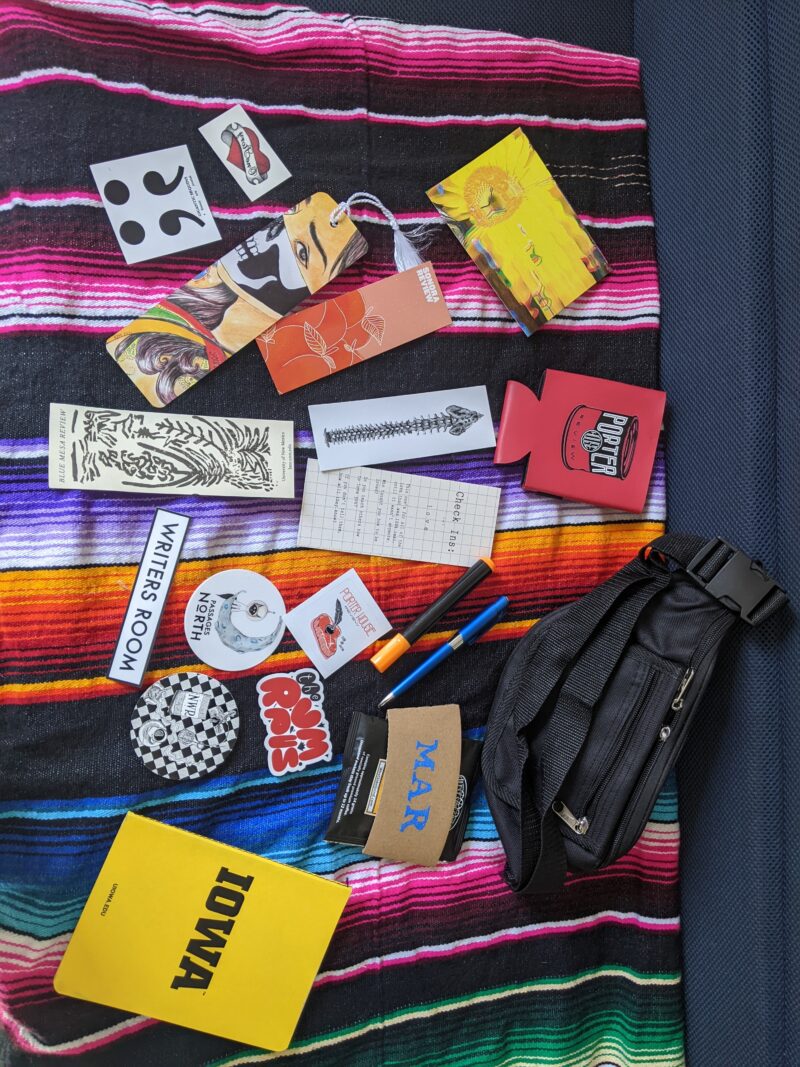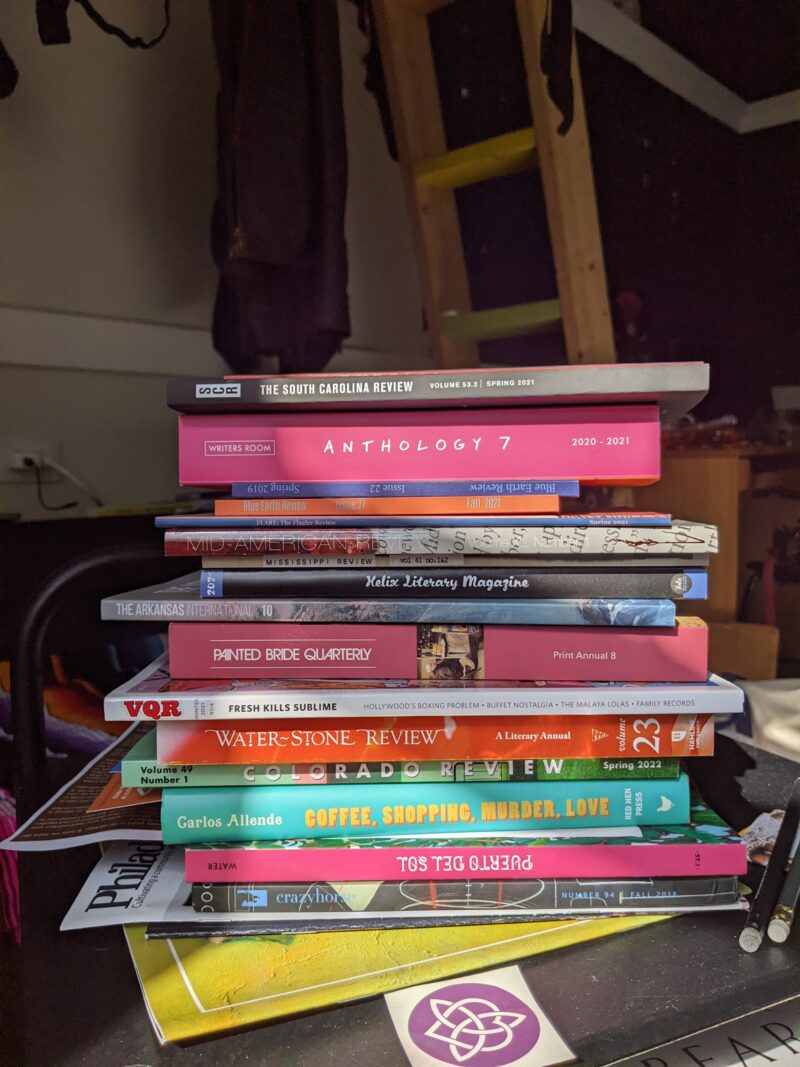 The Ballroom
The ballroom was full of booths for small presses, MFA programs, and literary journals. I realized early on that I could not buy too many books, or else my budget would be depleted and my suitcase would be full. I did not actually have a suitcase, just a tote bag full of clothes. Instead I bounced around, asking questions, taking pictures and collecting all the free journals I could. I bought several, too.
I'd missed this space. It felt just like it had when I left, a year ago, to go to MIT. I was struck by the fact that it would be waiting for me; there would always be panels for burgeoning writers about how to write query letters or polish a manuscript. If the manuscript I wrote in summer doesn't sing to me anymore (although I really think it does), I can write another, come back and start again. The starting line will still be here.
#
I bought the new edition of the Colorado Review, a literary magazine. I read the first story sitting on the floor in the hallway. "Disaster Management" by Ariel Katz, if you're interested. It was about two artists falling out of love: he a photographer, finding success, and she a painter, finding none.
I thought of The Last Five Years. The ending of Katz's story reminded me of a toned-down, literary version of the next-to-last chunk of Gaiman's Neverwhere.
Why do artists tell stories of failure? Was it meant to immunize us, so that if our lives in flesh and blood spiraled the way they had in ink on paper, we'd know the trajectory? Would that make the fall any softer?
Katz's protagonist went into tech. She loved her new job and the partner she found. She looked back at a photo her old partner had taken of her, saw a ferocity she had since lost. 
#
"Are you an MFA student?" several people asked me. I think this is because I was clearly under 30.
"No, still an undergrad." 
Directors of MFA programs would then follow up, "Oh, are you looking for an MFA program?"
"Actually, I'm in mechanical engineering," I'd say. I felt a kind of confidence which I knew working in tech would bring. 
#
The last table I went to was Defunct Literary Magazine. Their vibe was grungy and genre-friendly; their pamphlets were hand-drawn. 
"I like your earrings," the editor said, pointing to my rainbow earrings. 
"Thanks," I said, and then, very subtly, added, "Gotta code, y'know?"⁠05 I do not think I actually did. Nobody in my demographic at that conference seemed particularly straight.
I asked what fiction he was looking for. He said, "Anything that a magazine which has the word 'review' in it would reject, we want."
I'd passed a lot of magazines with the word 'review,' usually following a place name or a quirky noun. They looked pretty cool. Still, I knew what he meant; nearly all of them leaned literary, and many didn't accept genre submissions at all. There are many homes for many different types of story.
I took one of Defunct's hand-drawn cards, and then it was time to go.
Back home
I scrawled a poem in my journal the second night in Philadelphia. It was the first time I'd tried to spin words in a while. I kept going back, crossing out excess words, trimming each line. I'd have to dig it up again, but its essence was, what if I had pursued writing completely these past two years?
The poem wasn't regretful, exactly, just sort of nostalgic. Writing is all-consuming, and during my gap year I was happily consumed. At one point I needed to step back from writing a little, to let MIT in. MIT is all-consuming, too; but MIT represents many different fields for me, new avenues to explore. Right now it seems like the best place for me is a jack of all trades, dabbling in meche and in fiction, with various projects and hobbies picked up along the way.
This summer, I'm leaning into writing again. I'm in the thick of Her Body and Other Parties, drinking in Machado's prose.