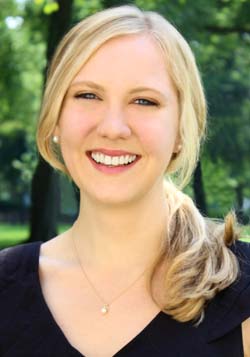 Hi! I'm Brenna Heintz, one of the Admissions Counselors here at MIT. Now that I've finally emerged from my first season of reading applications, I'm excited to start meeting all of you! Kim was kind enough to let me guest post on her blog to let you know about some exciting opportunities for Admitted Students. Although a lot of my time is spent preparing for Campus Preview Weekend (sign up now!), I've been working with our fantastic Alumni to put together Admitted Student Gatherings to welcome you. Beginning Saturday, MIT alumni from around the world will host parties in their hometowns for students admitted to the Class of 2017. If there's an event in your area, you should check it out – they're a great opportunity to meet some potential future classmates, as well as MIT students and alumni.
Here are a few highlighted events this coming week; see your MyMIT portal for the locations and times for these events, and for a list of all of the events.
Saturday
Spend an afternoon at the Art Institute of Indianapolis and meet some great MIT Alumni in Indiana.
Sunday
Enjoy a slice of deep-dish pizza with MIT students and Alumni in Chicago.
Come hear MIT Professor Eugene Fitzgerald speak in Providence, RI.
Tuesday
Meet fellow admitted students from the Pacific Northwest at the party in Portland, OR.
Wednesday
Happen to be in Ontario? Come to Toronto for an evening reception at the home of an MIT Alum.
Join the MIT Club of Wisconsin for their MIT Technology Achievement Awards and connect with awesome MIT Alumni and admitted students.
Thursday
Swinging through the Big Apple? Stop by one of our largest Admitted Student Meetings on the East Coast.
Soak up the sun during the day then join fellow admitted students for an evening reception in Miami.
Friday
Discover Nevada style BBQ over dinner with potential classmates in Reno.
Meet MIT Alumni in Thailand over breakfast!
Saturday
Stop by Fairfield, CT, the headquarters of engineering giant GE and spend a bit of the afternoon in the home of a wonderful MIT Alum.
Be sure to check the listing on your MyMIT account for the most up to date information and RSVP if requested.
There is a whole MIT community that can't wait to meet you. Congratulations and welcome!
-Brenna