Kim Hunter '86
Fmr Associate Director of Admissions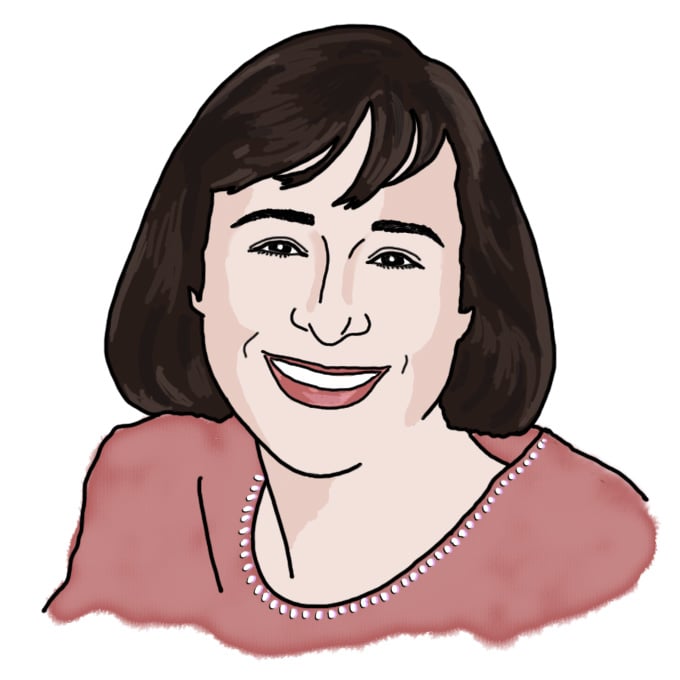 Biography
My name is Kim Hunter. I came to MIT from the Central Valley of Northern California in the fall of 1982 as a freshman. I was fascinated by MIT! I also picked it because it was as far away as I could get from the West Coast without leaving the continental United States. But it all started with an admissions information session (at a small startup called Intel) that my younger brother dragged me to when I was a senior in high school (he graduated from MIT four years after I did).
It's easy to tell when you talk to me that I really loved my MIT experience, and while on campus as a student I was involved in quite a variety of activities, sometimes so many that my parents worried a bit. I joined the Chorallaries of MIT, the Society of Women Engineers (SWE), Alpha Chi Sigma, and was on Class Council and Ring Committee to name a few. I lived in Baker House for all four years, falling asleep each night by the light of the CITGO sign and watching the crew team row many mornings from my window. Many of my closest friends remain those I met while a student here.
In 1986 I graduated with a bachelor's degree in Chemical Engineering. I quickly decided I didn't want to work in engineering after all, so I had my own business for many years, designed knitting patterns, and managed a counted cross stitch company too. Along the way I become an active alumna volunteer for MIT, working on class reunions, as a leader for a regional MIT club, on national committees, and serving as an Educational Counselor (EC) interviewing students in New Hampshire.
In 2007 I joined the Admissions Office as the Director of the Educational Council and as an Associate Director of Admissions. I quickly realized that it was a great "match" for me – much like my coming to MIT as a student. I got to work with a wonderful bunch of alumni/alumnae volunteers serving as ECs around the world. ECs interview students in their local communities each year as the students apply for admission. In addition, I got to travel the country talking to students and parents discussing MIT. Through the winter months, like my colleagues in admissions, I read application files and helped to select the class. In 2008 I moved into the Alpha Phi sorority house as the resident advisor and joined the sorority too.
In the spring of 2014 I felt it was time for a change but knew I wanted to continue to be a part of the MIT community. I was offered a great opportunity to work at the MIT Alumni Association as the Director of Alumni Outreach so I packed up my Legos (there are lots in my office), my Manchester Monarchs hockey memorabilia (I am a huge fan), my collection of stuffed and sculpted beavers (MIT's mascot), and moved to the far west end of campus and my new "home" at MIT. I still work with MIT alumni and many of our current students, just in a different role.
The thing that remains unchanged for me since I first came to MIT as a student is the fact that what makes this place special is not the buildings (although some are pretty cool) or the fact that we are moments from Boston (also an advantage). What makes it special to me are the people…those who attended MIT and are now alumni but also those who work here every day. It is truly an amazing group who comes together on our campus with a common goal and strong commitment to accomplish an important task. Each day we strive to make the world a better place through our use of science and technology…and we do it together. It doesn't get much better than that!