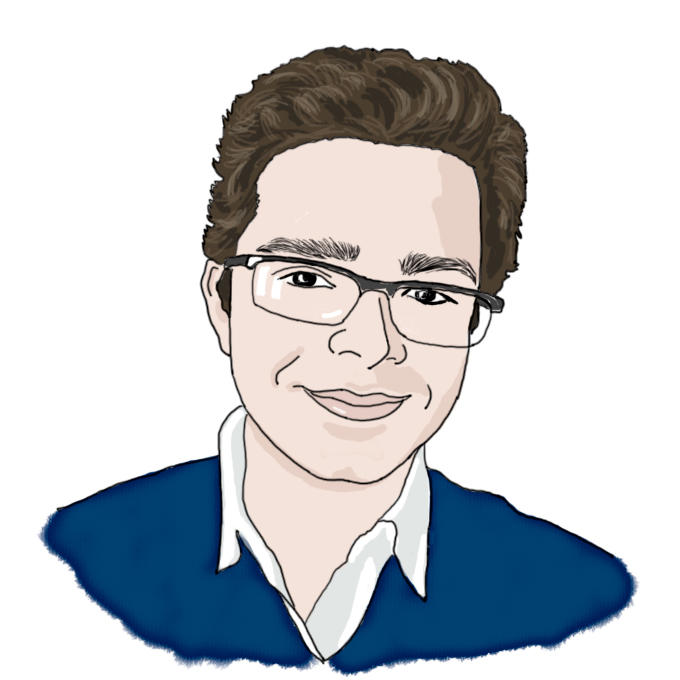 I was in those stressed and anxious shoes last year.
Last year, I sat here on this weekend after thanksgiving feeling anxious, impatient, and stressed. Applications were getting chugged through, interviews were in frequency of about two per week, and I was focusing more on trying to predict the future than fully enjoying the present. I write this post as a reflection of how I regretfully spent some of my time during application season, and I aim to persuade some of you to handle it differently than I did now that I can look back on and think about the different ways I could have handled things.
Senior year is a rough one. With a full workload, afterschool clubs, and varsity sports, the amount that is on a student's plate is hefty enough. Every morning I would catch the bus at 5:20 (So ridiculous considering I lived a ten-minute drive from the school), and I started my day. After school, I would normally go to a club or tutor some students in physics, and I would then head home. Here, the day didn't stop academically. I took online classes, and then I worked on applications, financial aid, and all the other paperwork that piles on during that time. It didn't help that I never had Wi-Fi at my house and had to go places to work online. That being said, it is doable. It is stressful, you will get anxious, and it will seem at times that there is no tangible way that everything will get done. However, my problem with application season did not come from this large number of things to balance, but the real anxiety and stress that I regret was my own fault and the internet.
The internet can be amazing. I would use the Chromebook my school provided me, and I'd go to McDonalds for the Wi-Fi, where I would learn all cool things from FLVS or MIT OCW. On the opposite end, the internet can be a nightmare. If you're a senior, and you really want to get your heart racing, don't waste your money on going to an amusement park to ride a high thrill rollercoaster, just go onto google and type in, "MIT Acceptance Rate." This was the case for me. I would sit there, when I had free-time, and in some cases, would even rush through things or not hang out with friends or family to do crap like this, and worry myself with the ridiculously low acceptance rates of colleges like MIT. I would then from there go to websites that had things like: "Chance me with this SAT score and this GPA." I would see, "Chance of Admission: 12%" from some website that took two numbers and made me feel like it knew my future.
I wasted a lot of time doing this. Too much time. As a matter of fact, the reason I knew that the Early Action decisions were released from Princeton, to which I was deferred, was because I was vigorously stalking the College Confidential page. As you can imagine, with this deferral, I had to wait EVEN MORE to get all my decisions from everywhere, including MIT, in March. I see all these instances, and I look back at all that time I wasted that I could have been spending playing a board game with my mom, going to a soccer field with my buddies, or just doing the simple things that I love like reading and playing piano.
As a message to the people in the middle of the hell that is the wait for decisions, I really suggest to not spend your time with these "Chance of Admission" things. Within ten minutes, some of these websites will have you going from excited to get your decision to doubting why you even applied. In the long run, everything works out the way it was meant to be. I spent more hours than I would like to admit looking at other people's scores, predicting which colleges I would and wouldn't get into, and in the end I ended up exactly where I was destined to from the start.
Once you send in your application and do your interview, there is really no more you can do but wait. The decision is out of your hands at that point. I didn't gain anything by wasting my time reading about other people and their scores or making excel sheets that listed the different percentage chance I had at all the schools I applied to. In the end, I lost time, that I came to realize upon arriving here, with people that were part of your daily routine back home that was so important to spend in those final months before you move to college.
In the end, I can confirm to you that all those percentages did not have any correlation between what schools I did and did not get into. I got into MIT, and that is what mattered. I got into schools that I should not have statistically because my SAT score was too low, and I got rejected or waitlisted from schools that I was confident I was going to get into. I got a likely letter from a school that had an average SAT score that was 70 points higher than mine. Just for you statistics nerds out there, the r value for correlation was 0.32. YIKES RIGHT? So, from somebody who went through the process, I know it sounds cliché to say, but everything will work out in the end.
In these next few weeks, all of you will be getting your Early Action or Early Decisions from all colleges that may or may not be MIT. The result may be exactly what you wish, and I truly hope it is! However, for those who do not get the decision they were hoping for, everything happens for a reason. In my case, after I exited off College Confidential and opened up that admission portal, I didn't see an orange tiger, and I still haven't. However, at the time, my part 2 of my MIT application was incomplete, so that decision turned out to be a blessing in disguise for me. In all honestly, if I were to have gotten accepted that day, I probably would have never written with the passion and heart I did on my MIT applications, and I would be missing out on all the amazing opportunities I have here. I truly love it here and could not imagine myself anywhere else so that decision that may not be what you want it to be to start may turn out to be something that positively changes your life in the long run.
In closing, good luck in these coming weeks, for I imagine the next time I blog will be after the decision and I wanted to get my message across. Do what you love in these weeks, and do not spend those countless hours on websites that take you as a spreadsheet of numbers whereas admissions teams take you as the full person you are that truly shines through your passion and personality. I'd be happy to hear your decisions in these weeks so comment or email me them if you'd like! Good luck!