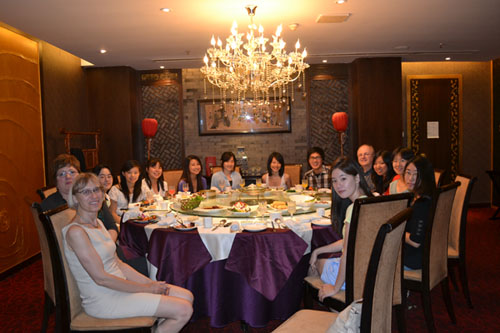 Last week, MISTI-China interns in Beijing welcomed Malgorzata Hedderick (Associate Dean of MIT Undergraduate Education), Melanie Parker (Executive Director of the MIT Global Education and Career Development) and Sean Gilbert (MISTI-China coordinator) to Beijing. Sean makes a trip to China every summer, but this is a brand-new cultural experience for Malgorzata and Melanie. We gathered at a restaurant that specializes in the Peking Duck – Beijing's most famous dish.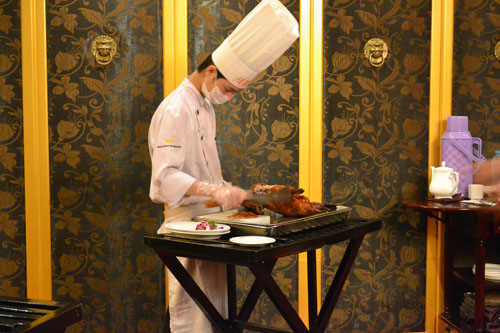 Over dinner, we discussed our most memorable experiences in Beijing so far.  I talked about the agonizingly stressful yet undoubtedly invaluable process of apartment hunting… Others talked about meeting lots of different people from Chinese and international universities. Our conversation seems to suggest that MISTI is one mens et manus answer to the "study broad" buzz word in higher education. MIT calls it "applied international studies." 
I want to call it going off the leash.
MISTI internships have no set itineraries, so we get to manage our time for work, travel, leisure. (At the moment, some of us are planning a trip to Inner Mongolia). And no constant bubble of interactions, so we get to manage our contact with co-workers, local students, foreign students, neighbors, etc. (I just hope i don't have to call my realtor or landlord again.)  It's about trying to survive and thrive in another country, in an experience that hopefully differs from person to person – and that which we can call our own.
"My own" today involves these mysterious lotus seeds.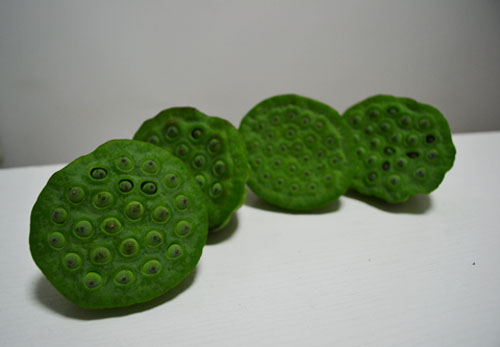 – which come from lotus flowers: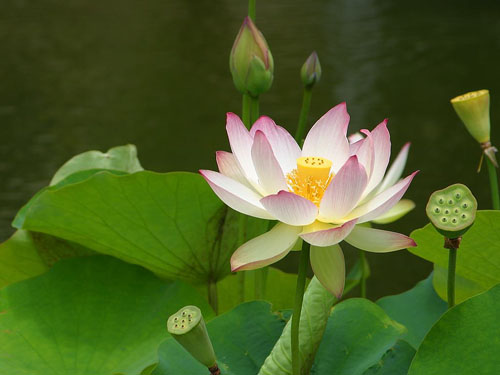 Every morning i bike through a cobblestone path, and everyday, an old lady sits on the side with a pile of green things in front of her. She's very old, 70-years at least I'd say. She's not very pushy, as is often the case with other Chinese salespeople. But if you turn in her direction and make eye-contact, she starts advertising in Chinese, "Buy some lotus seeds!". Every time I see her, i want to stop by and buy some, but I haven't…because I'm insecure about my Chinese and also… I don't even know what to do with them.
Biking through that path today, I made eye-contact with the old lady, rode past her… and then in a brusque, awkward fashion, stopped and turned back…
Our conversation carried on for a few minutes. I understood 65% of what she was saying (she had an accent from a different dialect of Chinese), but this is what I found out:
You're supposed to eat them.
They're only "in season" during the summer.
You can buy 4 of them with 5 RMB (which is roughly $0.80).
They help prevent inflammations in your system.
Thank goodness I asked her how to eat this, because really, can you guess where the edible part is??? I couldn't be sure.
Here's a demo: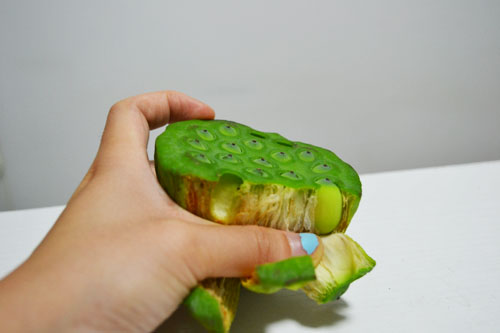 You have to first break out the "seed".
Which is this: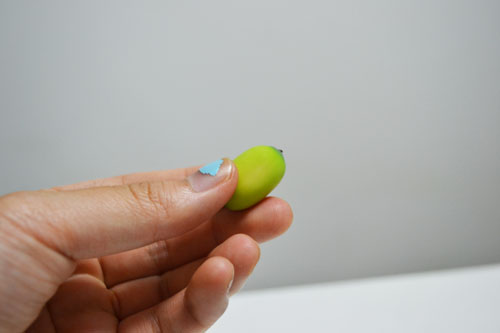 But wait –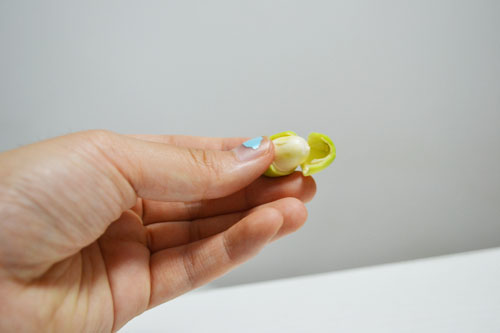 You have to find the real seed. And eat that.
—
The taste caught me off-guard.
I feel like the lotus seed is symbolic of many things I see embedded in Chinese culture and modern China. Multi-layered. Bittersweet. These are still observations brewing in my mind.
5 responses to ""Choose Your Own Adventure""