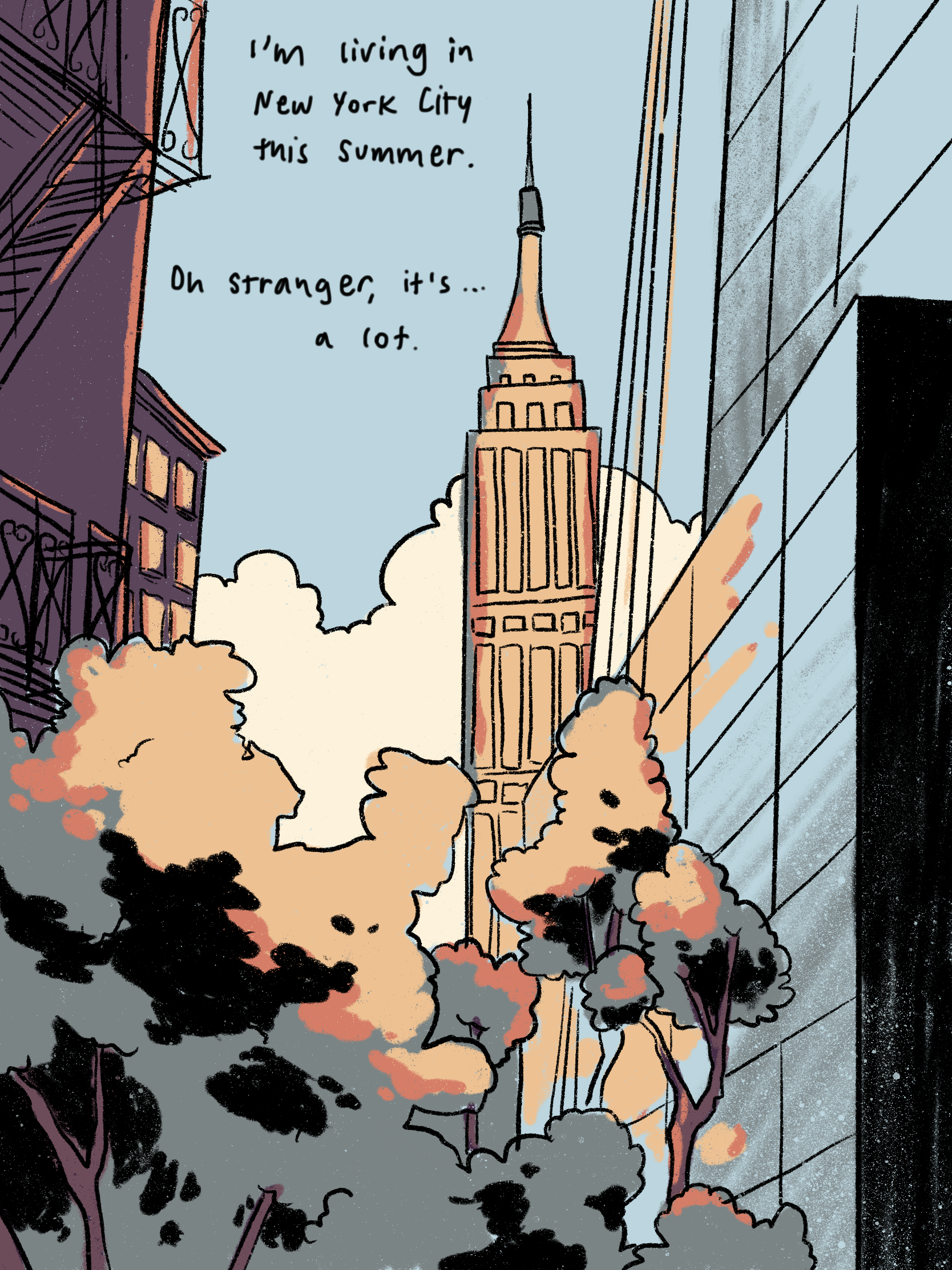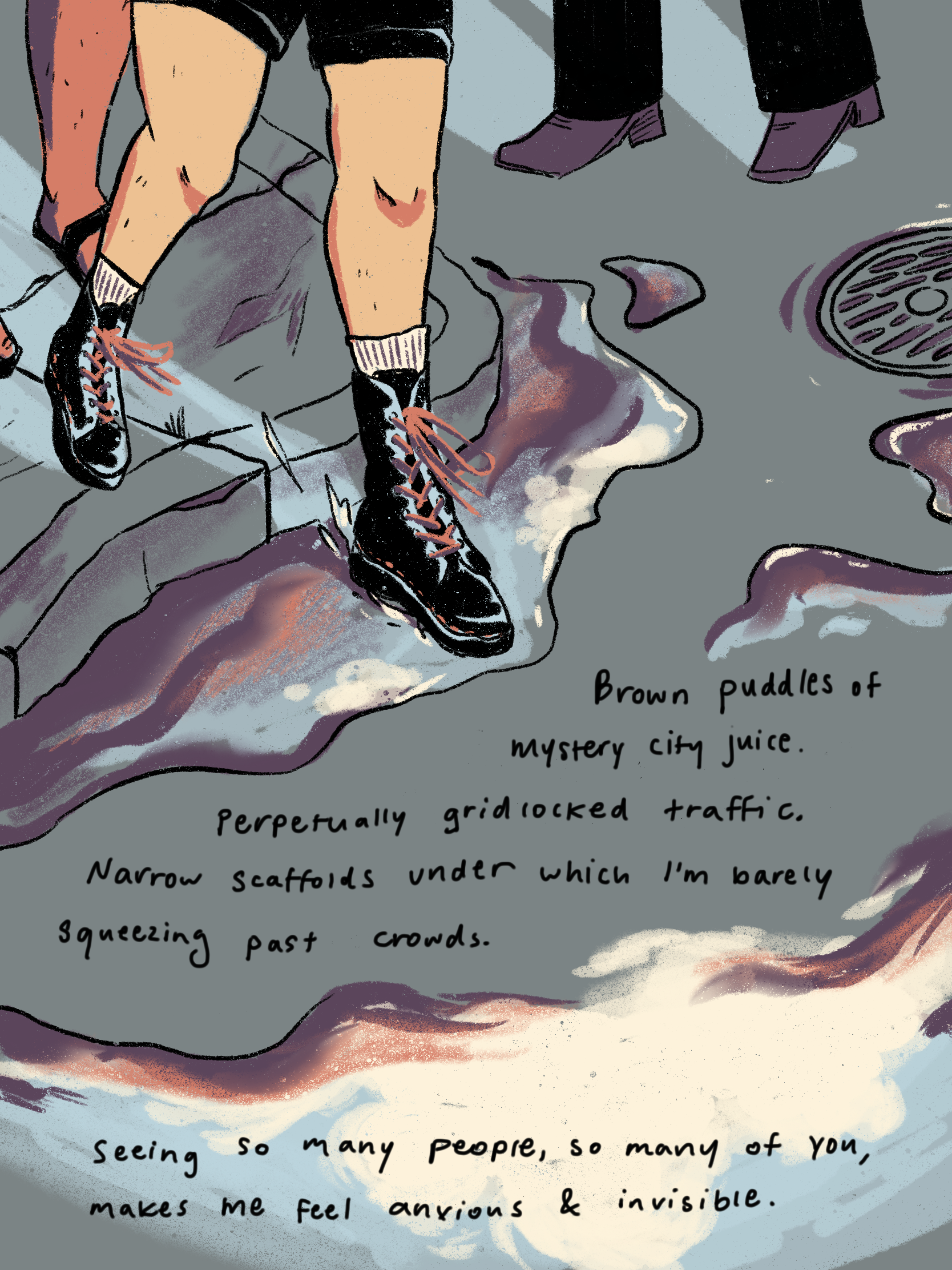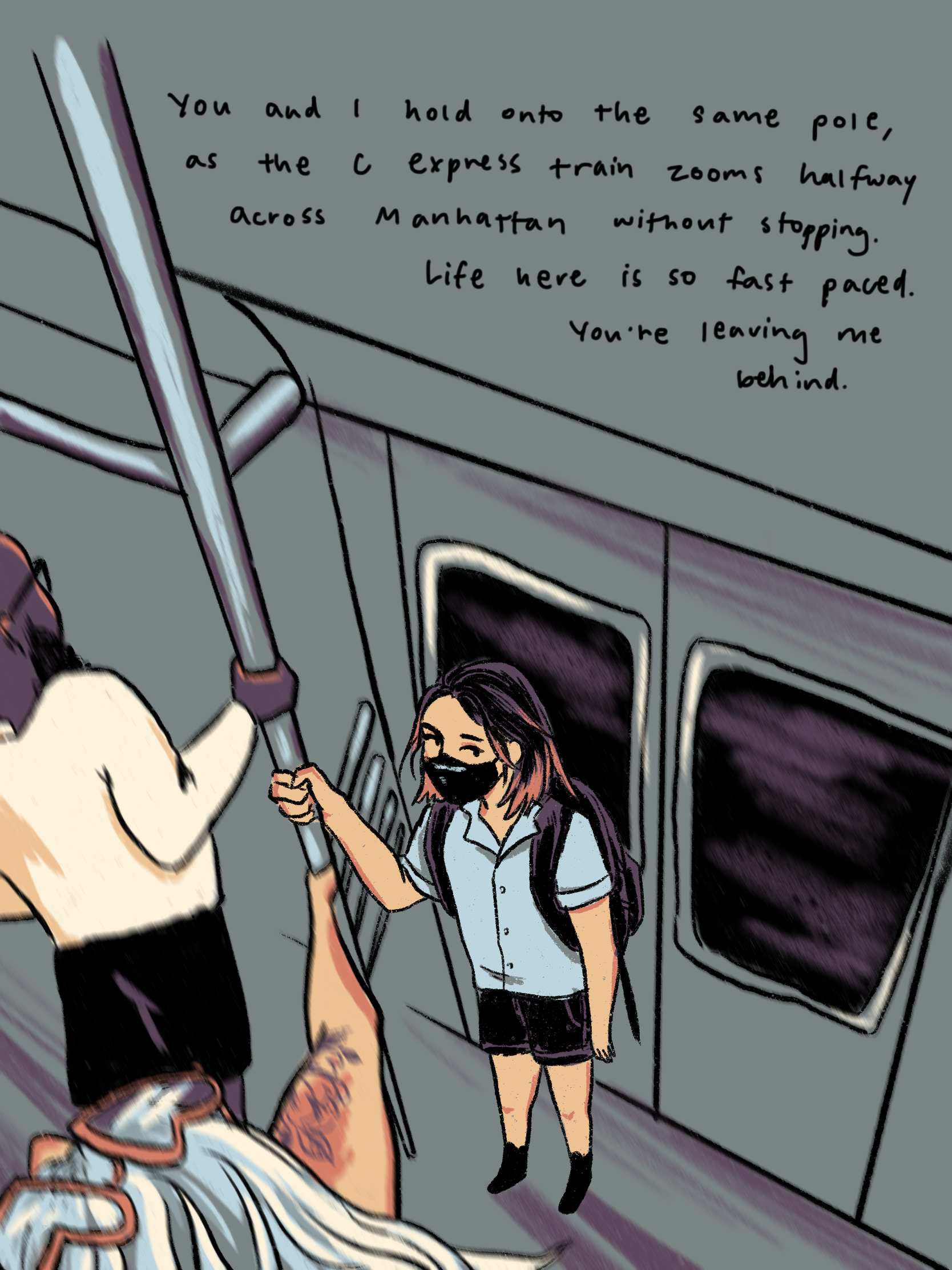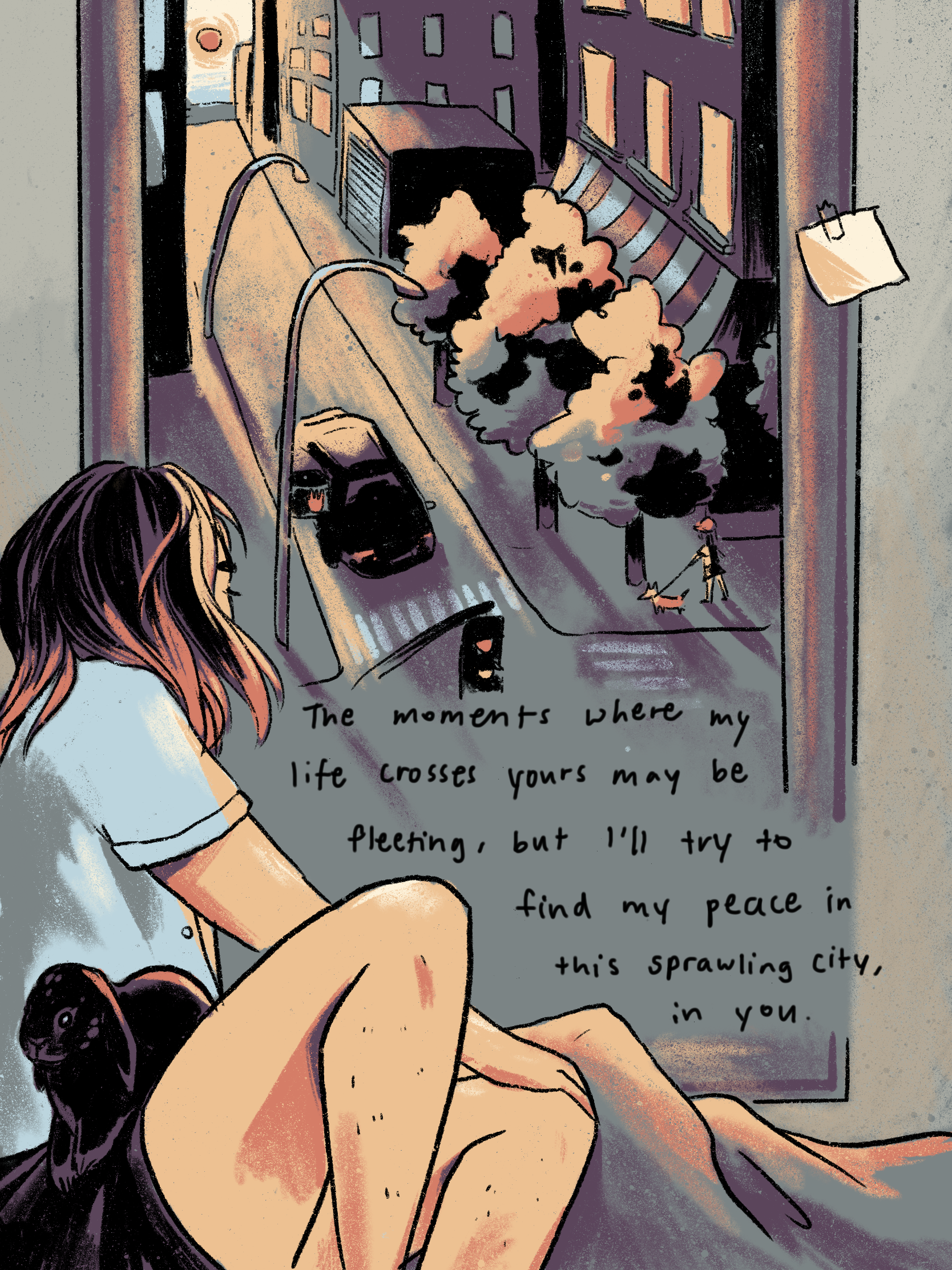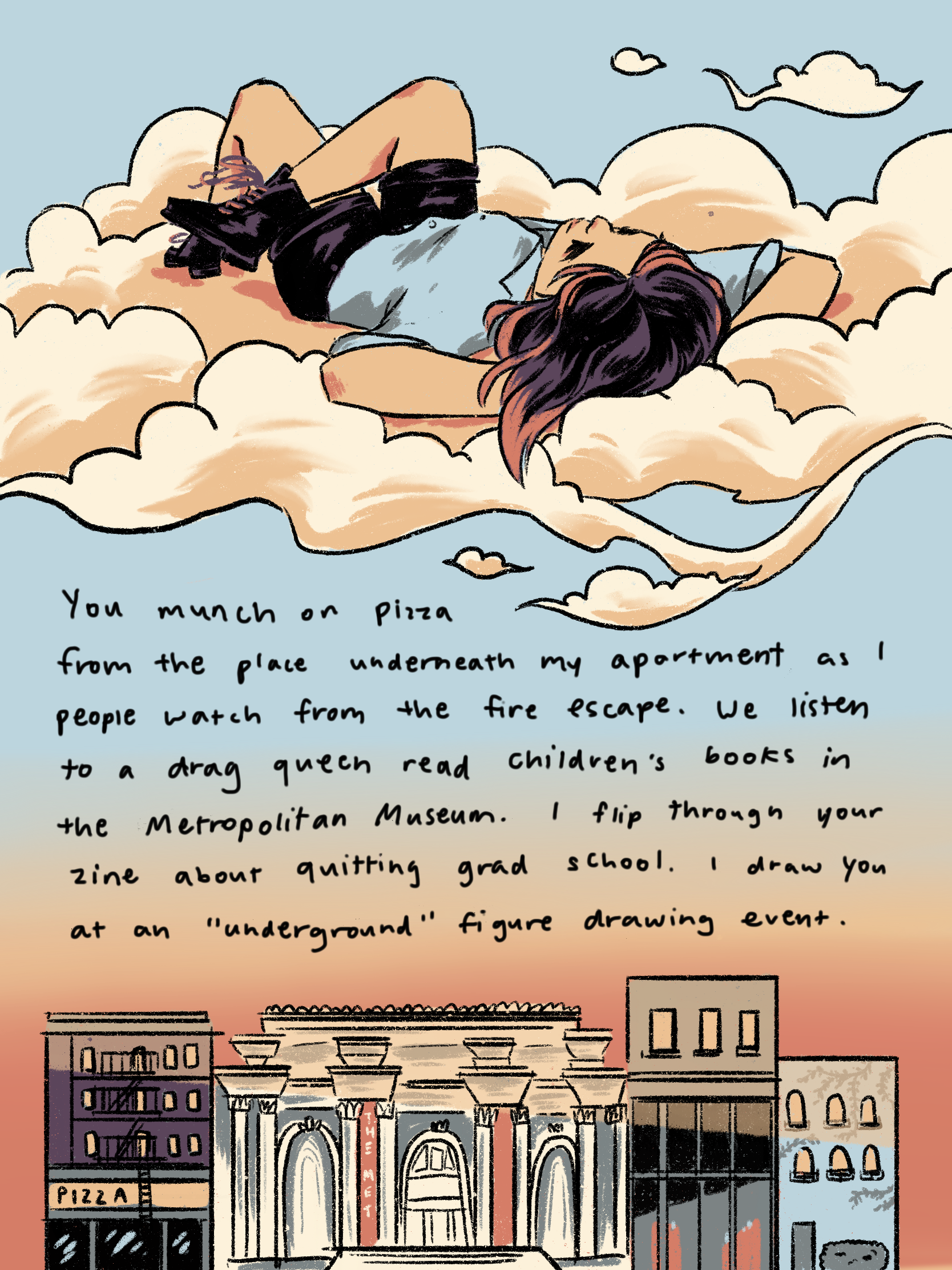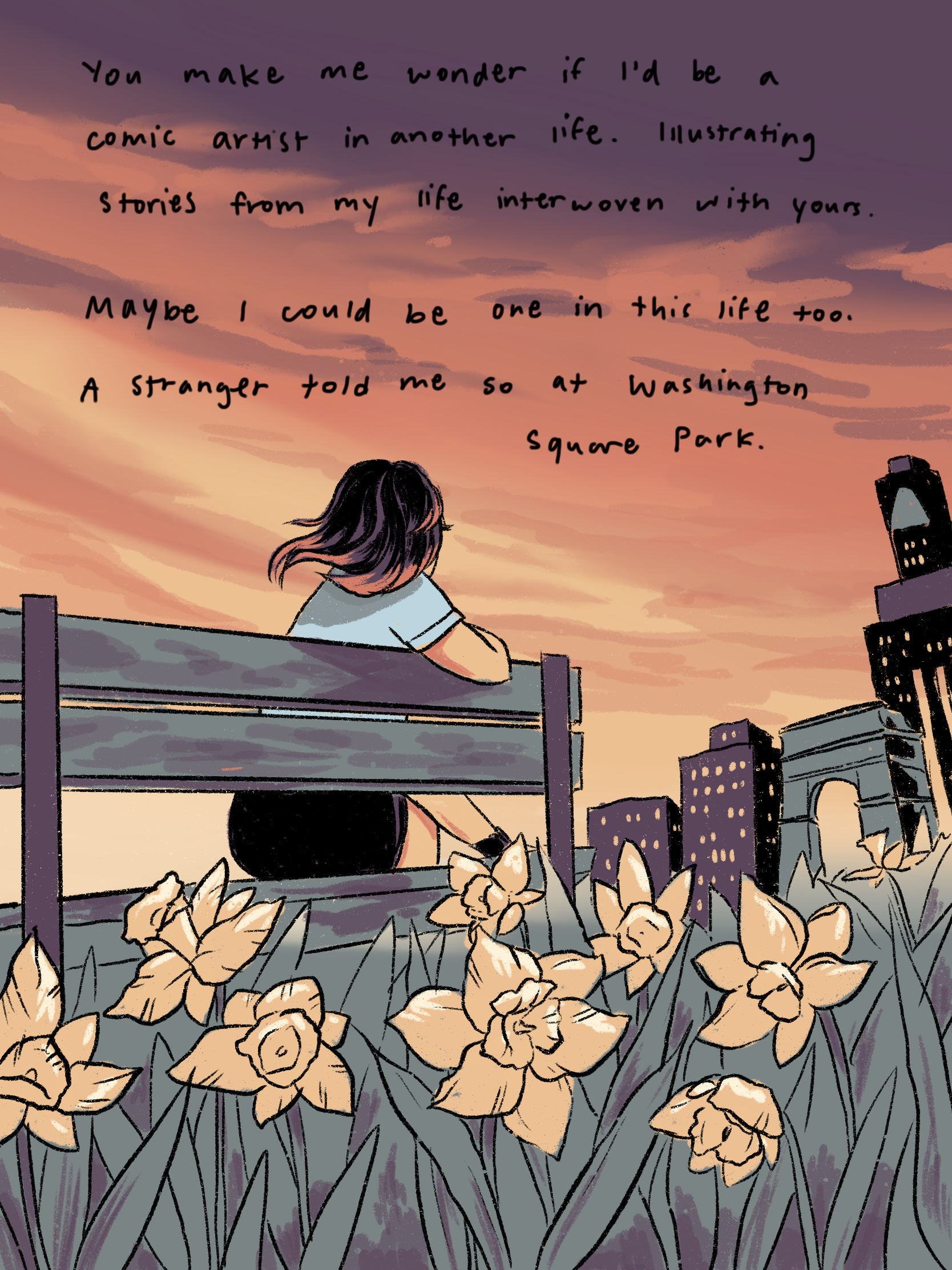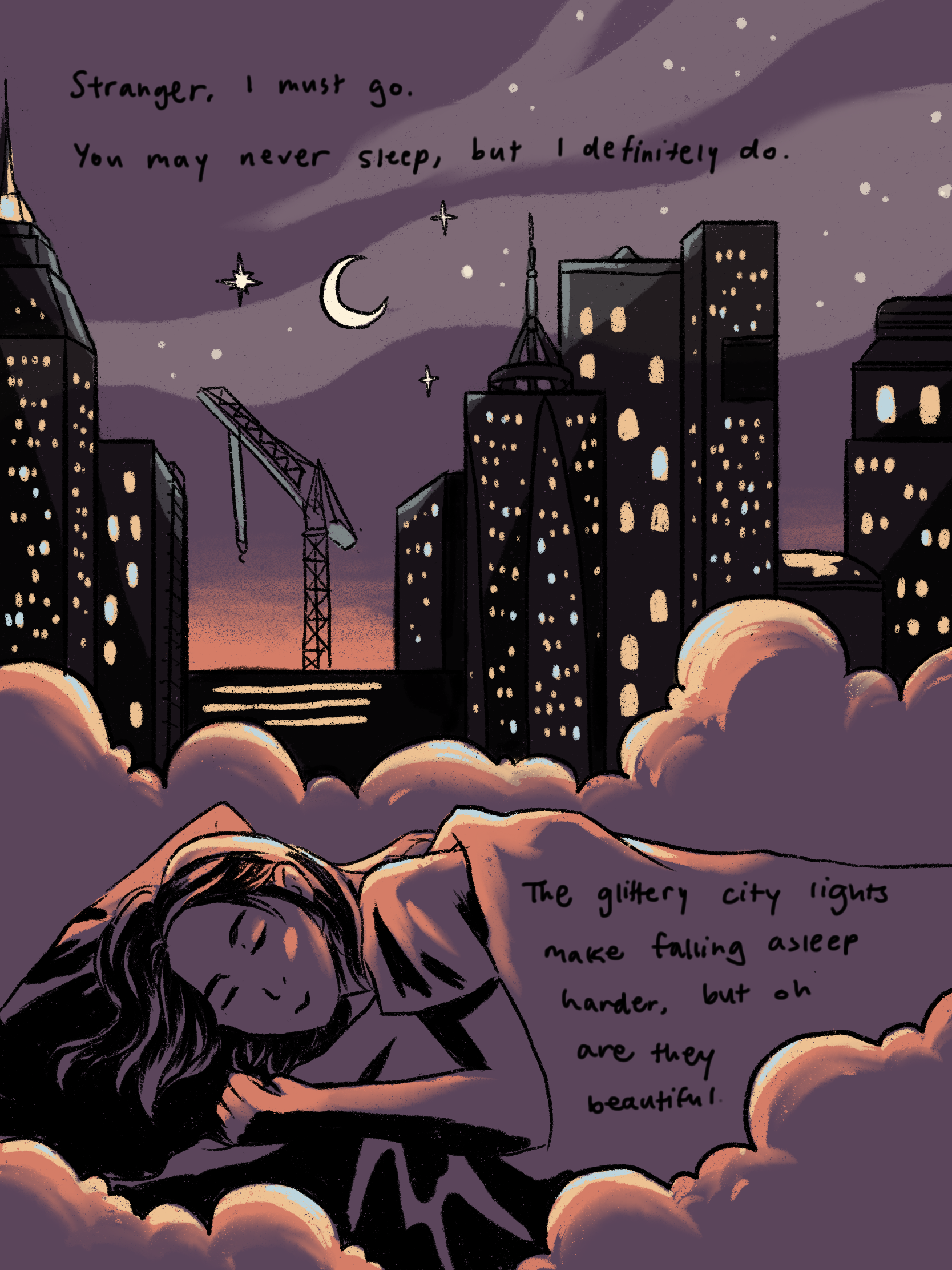 ---
text in the art for accessibility (and because my handwriting is very mediocre):
I'm living in New York City this summer. Oh stranger, it's … a lot. 

Brown puddles of mystery city juice. Perpetually gridlocked traffic. Narrow scaffolds under which I'm barely squeezing past crowds. Seeing so many people, so many of you, makes me feel anxious and invisible. 

You and I hold onto the same pole as the C express train zooms halfway across Manhattan without stopping. Life here is so fast paced. You're leaving me behind. 

The moments where my life crosses yours may be fleeting, but I'll try to find my peace in this sprawling city, in you. 

You munch on pizza from the place underneath my apartment, as I people watch from the fire escape. We listen to a drag queen read children's books in the middle of The Metropolitan Museum. I flip through your zine about quitting grad school. I draw you at an "underground" figure drawing event. 

You make me wonder if I'd be a comic artist in another life. Illustrating stories from my life interwoven with yours. Maybe I could be one in this life too. A stranger told me so at Washington Square Park. 

Stranger, I must go. You may never sleep, but I definitely do. The glittering city lights flood through the gaps between my window blinds. They make falling asleep harder, but oh are they beautiful.
inspired by comic: métro by Jude '21 and A City Inside by Tillie Walden