Today is Veteran's Day, a federal holiday honoring military veterans. So I'd like to begin by giving a shoutout to my grandfather, who, in addition to being a WWII vet, was also ordained as a nondenominational minister 50 years ago today. He is responsible for much of whatever good there is in me. I remember when I told him last year that I'd gotten really choked up at CPW when I met some students I'd worked with at MITES. A big tear welled up in his eye, and he said: "you know, that's what's great about you Chris. You're just a bit soft. Just the right amount of soft."
Love you, Papa.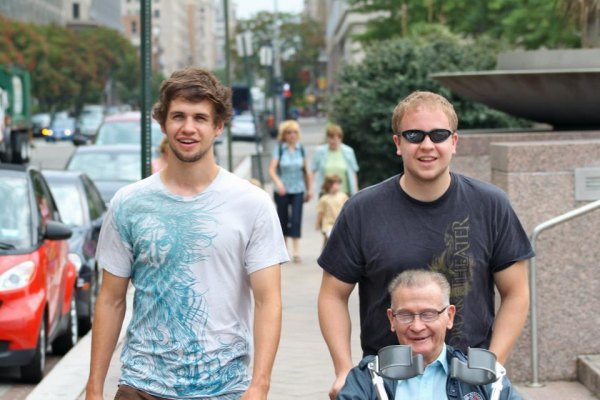 Many people have today off for school or work in honor of Veteran's Day, including at MIT. However, I'll be spending today doing what I'll be doing for the next several months, which is reading all of your applications. Because I'll be buried with that, I won't be posting quite so much. But I did want to take a moment to talk about where we've all been, where we all are, and where we are going.
Over the past month I've tried to unpack for you some of our operating ideas about holistic admissions and diversity and merit. I've discussed data and how to understand its validity. All of these posts have been attempts to shine some light on what is too often a dimly understood process and, to the extent possible, explain how and why we do the work we do.
But now our Early Action applicants have all applied, and our Regular Action applicants are about to. So what do we do next?
Once your applications are complete and all material received, your application goes to a senior admissions officer, someone with extensive experience and knowledge, who will evaluate your application in its proper context. Strong applications will then be sent to additional admissions "readers" (like me) who will really dig deeply into the application and prepare a summary – almost like a legal brief – for the committee.
These briefs, along with your entire application, will then be presented to the selection commitee. Multiple rounds of these committees then whittle the class down into its final shape. By the time an applicant is admitted, easily more than a dozen people will have debated and discussed their application. The effect is that, just like our government has a system of "checks and balances", so does our admissions committee. The process is long and arduous. It's lots of nights and weekends of work. But at the end, the final class will be a product of all of these different levels of committee and expertise all agreeing that each admitted student is an indispensable member of the class.
That's what I'll be doing from now until April.
But what will you be doing?
Sometimes I get worried calls or emails from students (or their parents) during senior year, asking what they (or their child) should be "doing" as the college application process plays out.
The first answer, of course, is to keep on keeping on. Keep doing well in classes, keep making your teachers love you, keep inventing and creating, keep writing, and doing all the of the things that you love to do. You don't need to "do" anything beyond that.
But also remember to make – or keep – time for yourself and your friends. Senior year goes by really quickly. In a few short months, you will be graduating, and soon after that you will be leaving your friends and family for the next phase of your life. This is not a reason to be sad. It is a reason to be glad. You have the opportunity to go out and get a college education at a school of your choosing. That's amazing.
But please, don't get caught in the rat race of doing things just to do them, or to further burnish your resume, or because you think it "looks good." This is not the time for that. Maintain, yes. But take the time to make those memories that you will have for the rest of your life. Most of you will have spent most of your lives in your current communities. A lot of people have helped you become as awesome as you are. Thank them. Appreciate them. And enjoy yourself.
Be in touch.
42 responses to "Deep Breath"