I like eating.
I like eating a lot.
By which I mean both that I greatly enjoy eating, and I also enjoy eating great amounts of food.
When I was a sophomore in college I once ate for the Internet. I had missed a few meals so I ordered a large cheese pizza, a large grilled chicken salad, a baguette, and a pie-tin full of spaghetti with sausage, and ate it all in one sitting, while documenting it with pictures / videos and posting it up on the web. I polished off an apple at the end to keep the doctor away. Because that's how calories work.
I have two younger brothers. I used to say "little" brothers but now they're both bigger than me. At my advanced age my pace of eating has slowed down somewhat (though I did kill an extra large pizza from Papa Ginos during the first quarter of the Patriots Monday Night Football game by myself this week). But my brothers, both of whom are still in undergrad, are still going strong. Keeping up with the standard I had set by eating for the Internet, they decided to hold an "Eating War" this past Tuesday at their campus dining hall.
Here is the menu they set for themselves:
Plate 1: Spaghetti and Chicken Parm
Plate 2: Chicken, Potatoes, Carrots, Broccoli + Bowl of Shepard's Pie.
Plate 3: Cheese Burger + Grilled Cheese
Plate 4: Waffle
Plate 5: 2 Slices of Pizza and Chicken Parm breast.
My brothers kept neck and neck for almost the entire affair. If anyone had bet money on the event, they would have gone for Alex, who has Eric beaten by about fifty pounds of muscle. However, Eric pulled out the upset, as Alex puked up plate 5. So Eric celebrated…with a bowl of victory yogurt.
Here's the aftermath of their meal, with Eric's friend Amat looking on with a combination of awe and despair: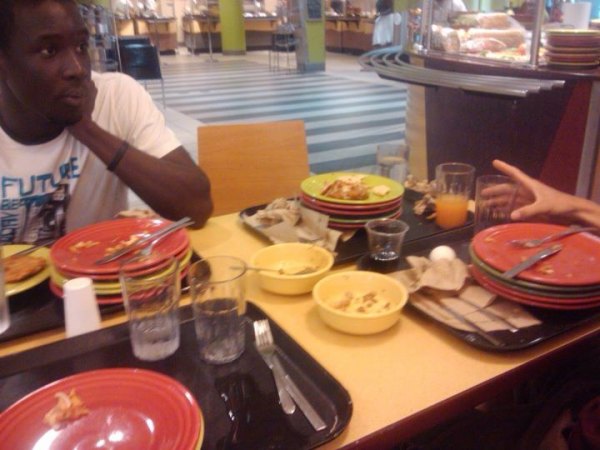 As you can see, my immediate family enjoys eating large amounts of delicious food.
But so does my extended "family" here at MIT.
I've blogged before about the "free-food" list, the magical mailing list whereupon random people at MIT will send emails when they have extra food leftover from meetings or events and then you can eat for free (also known as the grad student dining plan). But free-food isn't the only way in which MIT supports our stomachs.
For example, here are some of the contests at East Campus' "Bad Ideas 2011" event last year, during which they made (very) hot wings, thousands of cookies, and a turducken inside a pig:
Yesterday, MIT hosted a community picnic to celebrate The Howard Dining Hall, which is on the first floor of the new Maseeh Hall. It's an incredible space, with lots of delicious foods and an all-you-care-to-eat dining plan attached. The picnic was outside, with all-you-care-to-eat sandwiches and a whole bunch of balloons. Truly the most MIT of things.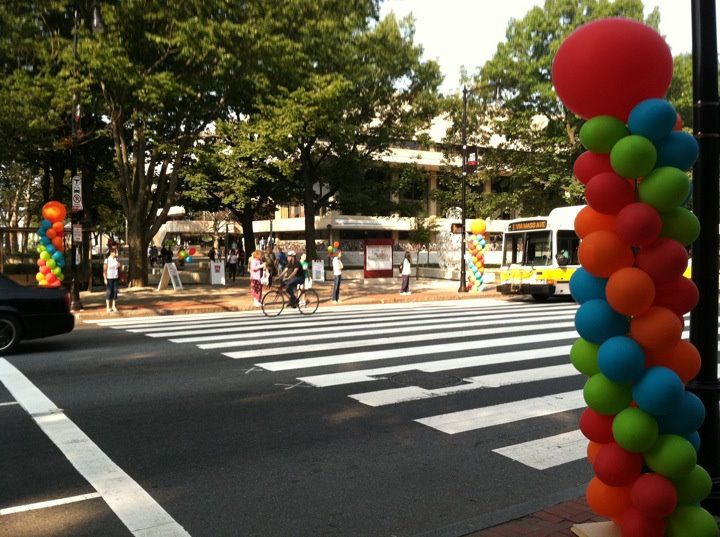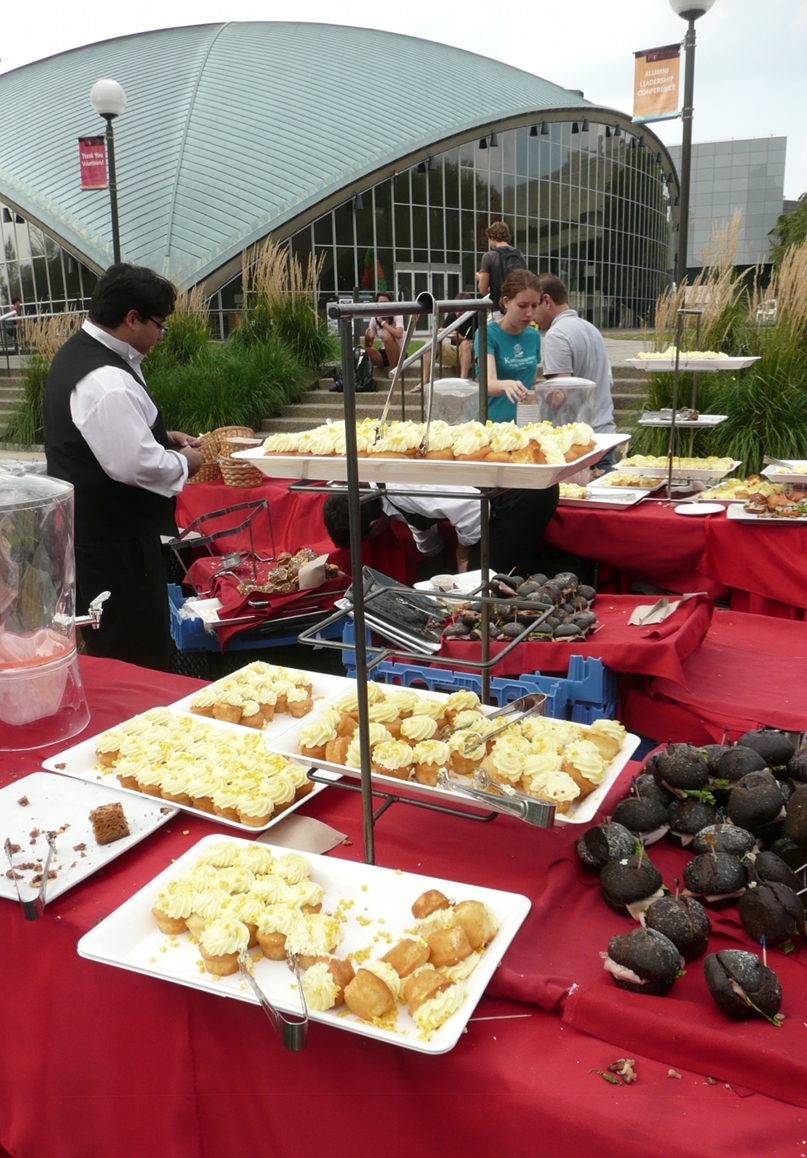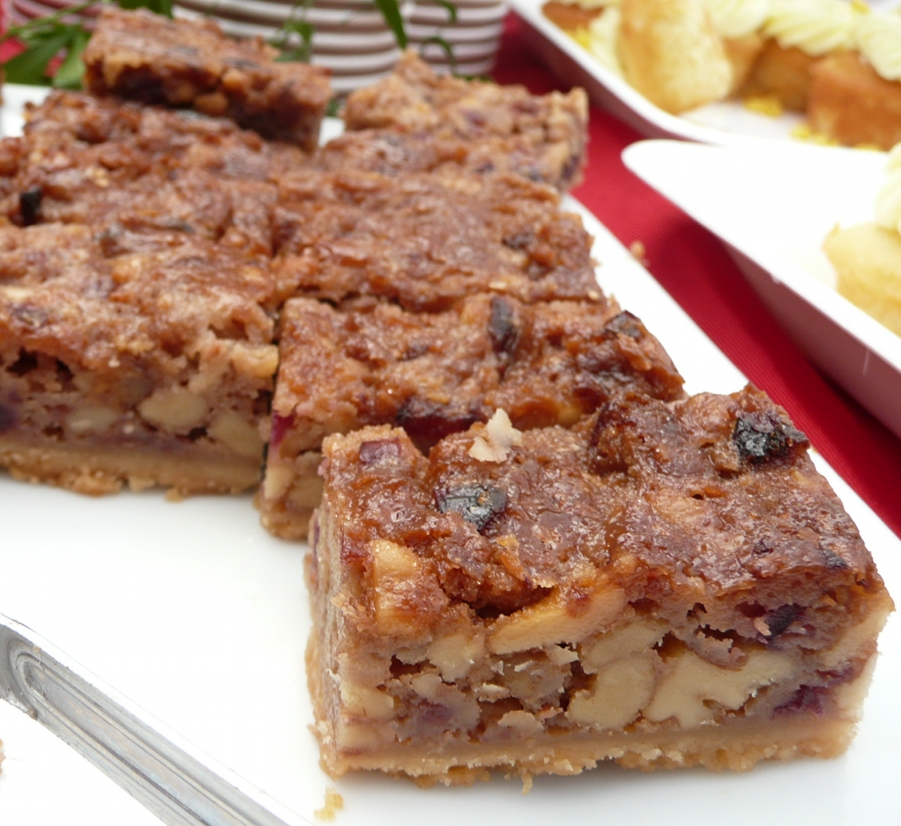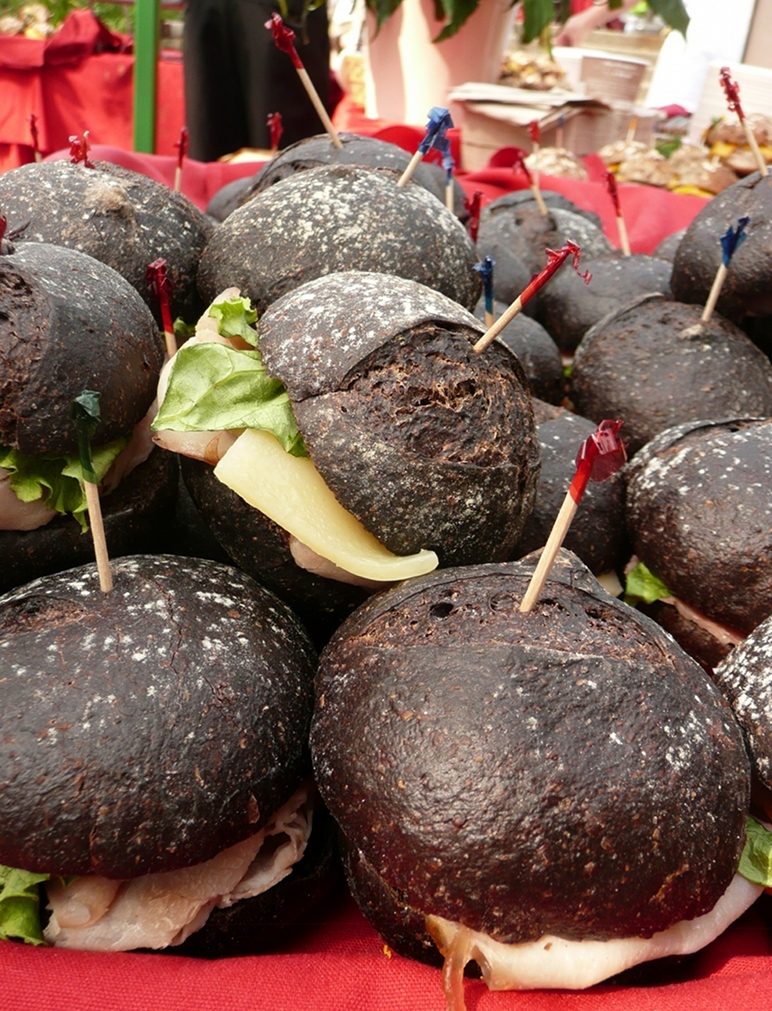 Remember: college is not all about books and robots and clubs and things. It is also about food.
Delicious, delicious food.
(Thanks to bloggers Kirsten and Lydia for the pictures and video.)
6 responses to "Food Fights"