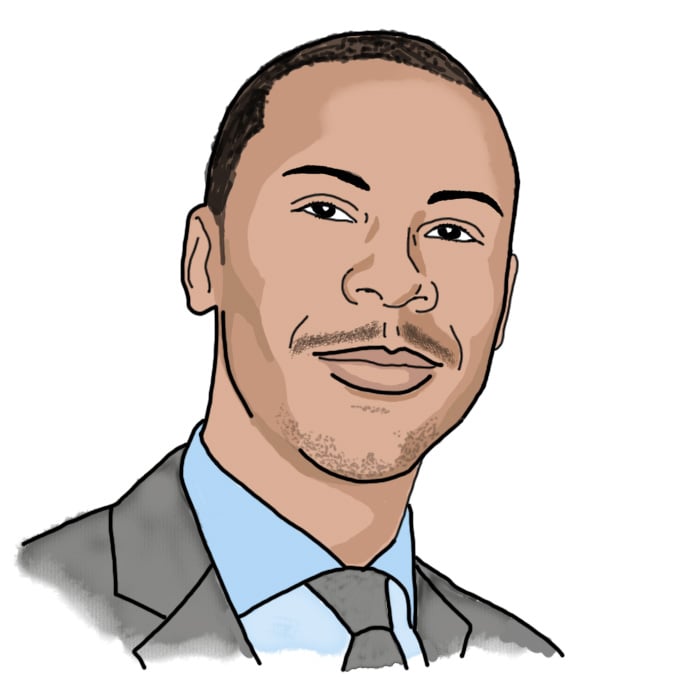 Food, Folks, and Fun…..but definitely not mcdonald's

by Quinton McArthur
Quinton makes friends at the Muslim Student Association
As far as admissions counselors go, I am relatively new to the MIT community. Over the past couple of months, I have been exploring this wild and wacky place called MIT and trying to visit with as many students, faculty, and staff as humanly possible in order to get a full taste of the true MIT flavor. I have decided to dedicate my first 100 days to exploring the culture of the MIT community. I figure that since I am sure to meet some interesting people throughout my journey, I will try to share some of my adventures with you. Walk with me….
About two weeks ago, I received an e-mail from the Muslim Student Association (MSA) inviting me to attend a Faculty and Administration Dinner for Ramadan. The dinner was to be held on campus at the Multipurpose Room of Sidney-Pacific graduate dorm on Thursday.
While the prospect of a free dinner is typically enough in itself to entice me to explore new opportunities, this invitation was even more alluring because the MSA invited Yasir Qadhi to present a lecture entitled "The Future of Islam in America: Challenges and Fears." After learning that Yasir Qadhi is an accomplished scholar of Islamic Studies who has already authored several books and is in the process of completing a doctoral program at Yale University, I was sold on the event and I immediately sent my RSVP to the MSA.
Last Thursday evening rolled around and after a full day of work, I made my way over to Sidney Pacific graduate dorm. When I arrived, I was immediately greeted with a warm smile and inviting "Good evening and welcome to the MSA dinner!" by one of the students in the MSA. He quickly helped me locate my nametag, invited me to help myself to a beverage, and led me into the multipurpose room. As people began to fill up the room, I noticed that there were undergraduate students, graduate students, faculty members, and Institute administrators. The atmosphere was casual and inviting. People mingled and chatted casually until Iman Kandil came to the podium to begin the formal presentation.
The presentation kicked off with some words of introduction by Iman Kandil who is a senior and has been involved with the MSA for all four years at MIT. I had a chance to meet Iman and talk with her for quite a while after the formal presentation ended. I also met Nour who is a sophomore from the great state of Maryland. She welcomed me warmly to the MIT community and thanked me for coming to learn more about the MSA and then immediately told me that I should keep my day job as an admissions counselor and warned me to stay away from attempting to rap (she read my Fresh Prince intro blog).
Talking with Iman and Nur, I learned that the MSA has over 100 members at MIT who seek to promote understanding between Muslims and people of other faith communities through interesting activities such as the Ramadan Faculty Dinner, lectures, BBQs and other festive events. All folks are welcome to attend the events and participate in the activities. All in all, the experience was one of great food, interesting conversation, and enjoyable people. The MIT MSA is a wonderful group that is promoting cross-cultural understanding and dialogue between the multitudes of faith communities on campus.
Check out my pictures from the dinner!
Dr. Robert (Bob) Randolph, who is the Chaplain to the Institute, attended the dinner and offered words of introduction. He has been a member of the Institute for 29 years and has held a number of different positions over the course of his tenure. If you are interested in learning more about Dr. Randolph or religious life at MIT, you can check out his blog.

The keynote speaker for the evening Yasir Qadhi.
My new friends from the MSA Nour and Iman!
Finally, I would like to thank Paul, Snively, Mikey and the rest of the bloging community for coaching me through this entry. I think that I am in business now!
13 responses to "Food, Folks, and Fun…..but definitely not mcdonald's"