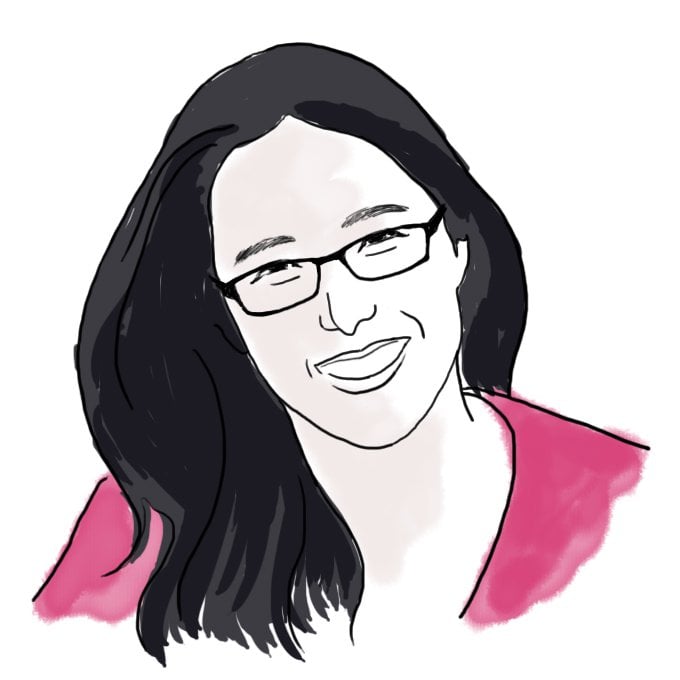 Halloween is the best day of the year.

by Anna H. '14
Yes, I recognize that it is now closer to Thanksgiving than to Halloween. Sorry.
Halloween is awesome, for a bajillion reasons.
Reason 1 of 1 bajillion: It's my birthday.
Reason 2 of 1 bajillion: Nerdiness and creativity and ridiculousness emerge in costume form.
Reason 3 of 1 bajillion: An excess of yummy food is consumed.
Reason 4 of 1 bajillion: Nerdiness and creativity and ridiculousness emerge in pumpkin form.
1: I turned 19!
My favorite part of birthdays is…mushiness.
Mushiness comes in sentiment form. People like that-friend-you-haven't-spoken-to-in-ages-because-you've-both-been-super-busy give you a call, or send you an e-mail, or (more commonly) write on your Facebook wall, and the two of you set up a time to Skype.
Mushiness also comes in cake form. At 10:30pm, I was psetting in the lounge near my room (yes, on my birthday. I'm lame, I know. The firehose stops for no aging ritual, though) when the door behind me flung open with a bang and a hat was pulled onto my head (with more of a "swoosh" than a bang.)
The hat looked like this: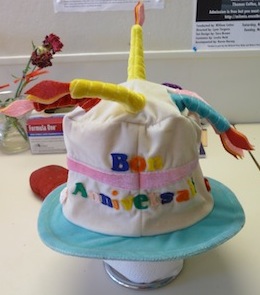 This hat has been worn by many generations of French House residents. It's something I try not to think about when I wear it.
Anyway, I was led upstairs, where French House and a recently-baked chocolate cake lay in wait. After a chorus of "joyeux anniversaire", which ended on a lovely three-or-four-part chord, I proved that maturity has nothing whatsoever to do with age when I couldn't stop giggling and failed miserably at blowing out the candles.
2: I was mass 1 of a driven coupled harmonic oscillator.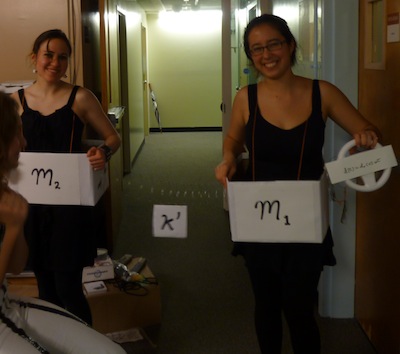 Sophie '14 and I are both taking 8.03, a class called "Waves and Vibrations." In our second unit, we did so many problems involving coupled oscillators that it seemed only right to become one. For a driving force, we stole a wheel from the wii in the TV lounge and labeled it dcos(wt), and bought some coils of wire to be our springs, labeled appropriately with spring constants k and k'.
Jealous? Yeah, I thought so.
Other costumes on the night included a few from Super Smash Bros. Brawl, the little stick figure man from xkcd, an array of characters from Doctor Who (the tardis, two weeping angels, The Doctor), a female Draco Malfoy, and Merlin (from the TV show.) It was pretty fantastic. Two shown below: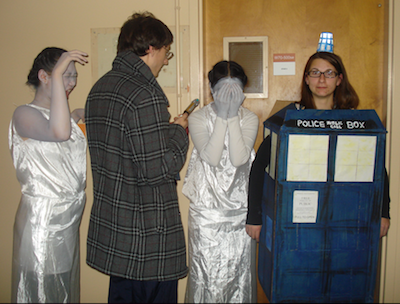 3: Food.
Pumpkin cupcakes, chocolate cupcakes with super-elaborate cream cheese frosting, candy corn. More pumpkin cupcakes. And so on.
4: Some people here are way too good at carving pumpkins.
I don't think I've ever carved a pumpkin in my life, which is part of why the pumpkins that emerge at French House's annual pumpkin carving competition totally blow my mind. Examples from previous years, from one particularly talented pumpkin-carver (who also has a host of other talents):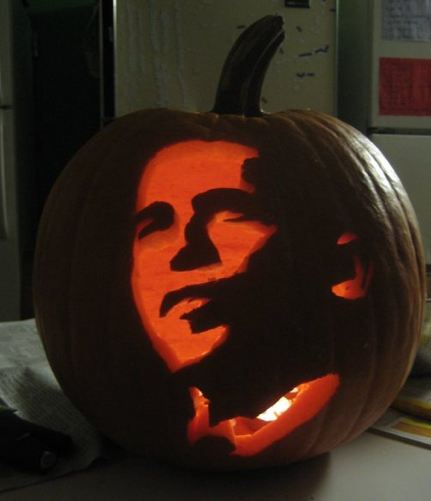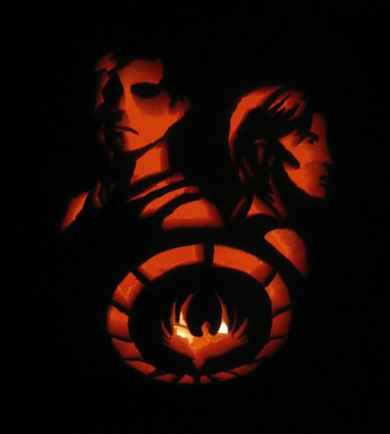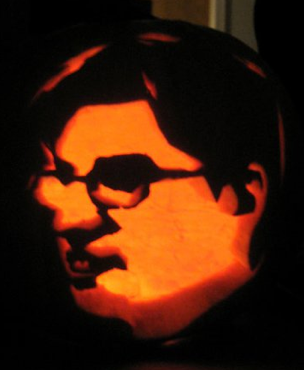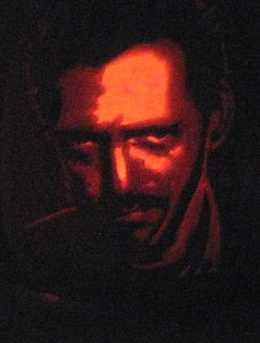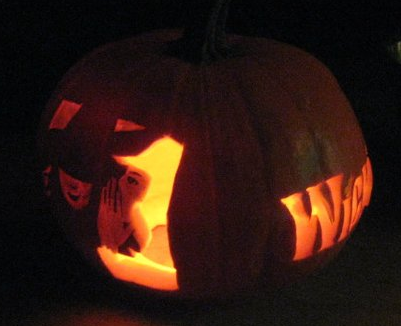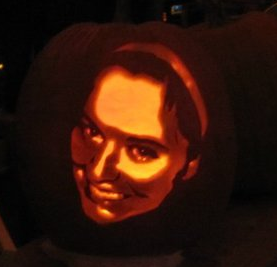 Now, take a look at this: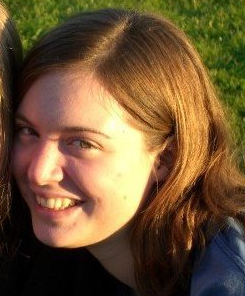 Correct response, on your part: Woah, that girl looks so familiar!
That's RIGHT! She does! BECAUSE THAT'S THE GIRL IN THAT LAST PUMPKIN. Anyway, moving onto some pumpkins from this year: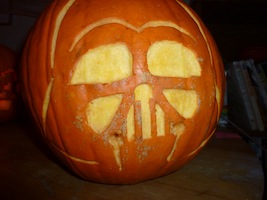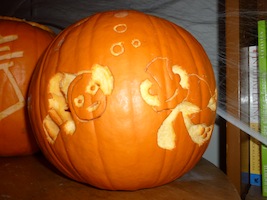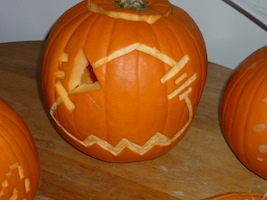 First person to figure out what all these pumpkins are (except for the one with the French House girl, since I kind of gave that away) wins.
5: At the pumpkin drop, a pumpkin exploded and a piece hit me. 
Multiple pieces, actually. It was pretty dramatic. It was made even more dramatic by the fact that it was snowing heavily.
Boston's gift to me: the first time I've seen snow on my birthday. :)
16 responses to "Halloween is the best day of the year."