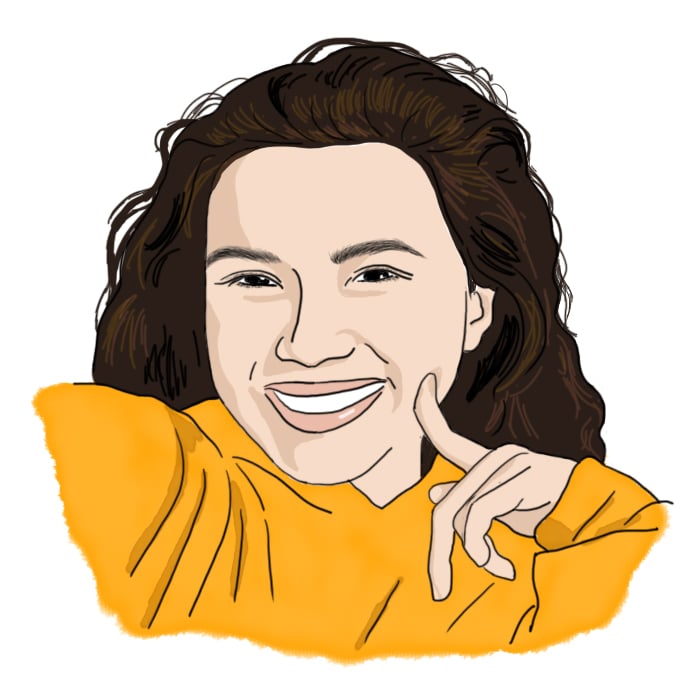 i saw twenty one pilots at td garden in boston

by Cami M. '23
live music is very much alive and here to stay
introduction
I'll just word vomit here and say that I started writing this blog as soon as I got home from the concert. I am so overwhelmed, I am so in love with art and music, I am so in love with life, and I wanted to share that with you all.
trigger warnings: talks of suicidal thoughts, depression, etc.
background
I started going to concerts in the 8th grade, my first one being a free general admissions concert with All Time Low at The Grove. The moment my hands gripped those barricades, I was hooked, and I knew I had to go to concerts for the rest of my life.
High school was a pretty difficult time for me. I had a lot of pressure (self-inflicted, to be fair) academically and a lot of difficulty socially. My mom, knowing how difficult school was for me, started promising me and motivating me with concerts to keep me going and keep me, for lack of better phrasing, alive. Which worked.
There was a period I remember strongly in my junior year of high school right before finals week where I listened exclusively to twenty one pilots. I remember being so overwhelmed by work and school and the thought of having to get good grades for college that I just laid down in my bed, face flat on the bed, sobbing as I listened to Goner and Car Radio. I got up, taught myself Car Radio, and screamed the shit out of those lyrics as loud as I could until my voice was raw and my throat was scratchy and I felt some kind of great cathartic release.
I had the great privilege of getting pit tickets for twenty one pilots in 2016 at the Viejas Arena. I remember waking up at 4:30 in the morning, getting ready and dawning my twenty one pilots merch, before heading out and driving over to the venue, ready with water bottles, blankets, and snacks to last me for the rest of the day until the 7:30 pm, when the doors opened. It was one of the first concerts I ever camped out for and I just remember the giddy feelings I felt as I mentally readied myself for the chaos that would be the pit.
I loved every second of it. I loved being able to belt out the songs as loud as I could, the very songs that I cried to during some of my shittiest moments in high school, and singing it loudly with a group of people who held these songs just as closely as I did.
I consistently went to concerts from 2016 to 2019, until I took a break to focus on college and adjusting. I then felt comfortable enough in Boston to buy tickets for Rex Orange County for February 2020. Until it didn't happen. And then there was a pandemic. And then live music was gone and all my upcoming concerts got rescheduled, and rescheduled, until they were canceled altogether. And I was heartbroken.
Flash forward to this past summer where twenty one pilots announced their Takeover Tour and I giddily saw that they had Boston dates. I woke up at 4:00am to buy tickets (tickets released at 10am ET and I was very much in Hawai'i at this time) and I bought myself loge tickets, knowing I was going alone and probably couldn't fare very well in the pit.
And that was that.
the concert
As I was taking the T to TD Garden, I felt a certain nervousness wash over me. I was afraid that concerts wouldn't feel the same, that they'd somehow lost their magic touch. That maybe I had overdramatized it, being the over-emotional high schooler I was. I was scared that this concert would show me that my love for concerts had, in fact, dissipated and it was no longer something that brought me some of the greatest joys and highs I've ever felt.
But, god, how I was so, so wrong.
I was shaking as I walked up to the TD Garden entrance, eagerly taking out my proof of vaccination and ID to show to security. As I entered the venue, everything felt right, just perfectly good.
My eyes scanned over the various concessions stands, the merchandise lines, the flurry of dyed hair and excited teenagers and handwritten signs and it was so fucking much. It was so much to handle. I had missed this feeling, this clenching in my chest as I realized I was about to see the very people who wrote the music that helped me in my lowest fucking times. Being the baby I am, overwhelmed and nostalgic, I just burst into tears in the concessions area of TD Garden. I could not believe that I was back in a concert venue again. I could not believe I was going to see twenty one pilots again. I was so awestruck and in love.
I made my way over to the seating area and eagerly waited, breathless as I took in the venue. One of my favorite parts of concerts was always trying to understand the vibe of each arena. I have a soft spot for The Shrine in Los Angeles, but I didn't know much about Boston venues. I will say that TD Garden was much smaller than I expected, but I kind of really loved that. It somehow still felt intimate, even though it was very much a large arena.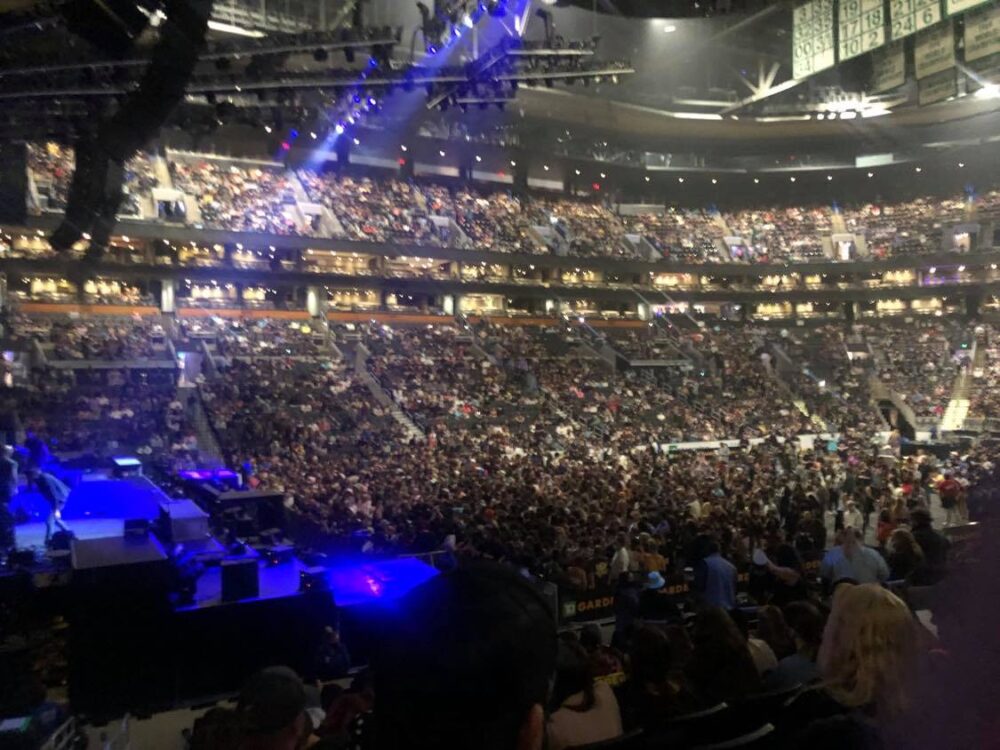 The person seated directly next to me did not seem like the biggest twenty one pilots fan, but I was determined not to let that stop me from going all out at these concerts. They're meant to be cathartic, body-encapsulating experiences, and I was ready to be consumed by it. There was also a family in front of me and it seemed like the kids' first concert so I was so excited to witness that.
Eventually, the lights went out and the crowd went wild and I felt my chest tighten with anticipation. Tyler and Josh walked in from the back part of the pit to the stage and I felt like I was transported back to my freshman year of high school again, like that little emo teenage girl that dressed up as Tyler motherfucking Joseph for Halloween like a nerd.
The full weight, though, of the concert didn't hit me until they started playing Migraine. And as I screamed the lyrics I couldn't help but realize how far I've come in these moments. I nearly killed myself in high school, with the only things quite literally keeping me alive were music and the prospects of concerts. And now I was here, five years later, watching the very same band that saved me, perfectly healthy, happy, and content with my life.
And sometimes death seems better than the migraine in my head

Am I the only one I know?

Waging my wars behind my face and above my throat

Shadows will scream that I'm alone

But I know we've made it this far, kid

Migraine, twenty one pilots
As they moved onto playing Lane Boy, I longingly looked at the pit and missed that feeling of being shoved against so many bodies and desperately grabbing onto the barricade for some semblance of stability. That excitement as you jumped up and down in that crowd, holding on for dear life and getting jostled around, but you couldn't bring yourself to care because you were so goddamn happy.
Then the concert got quiet as the band brought out a campfire and played a more relaxed set.
I cried another time at House of Gold and We Don't Believe What's On TV, and another time at Car Radio because how could I not?
And as they closed the concert with Trees, I really was just awestruck by everything about my life thus far. How I was able to be standing at this venue with some great tickets, feeling comfortable enough to go to a concert alone and have one of the best times of my life.
I genuinely feel such a mix of high, high euphoria with a tang of nostalgia and just incredible pride in myself and how far I've come. I have fallen in love again with concerts and music and creation and my heart is so, so full seeing how we are finally able to go back in person and experience it all together again.
I will forever crave that feeling of hearing that bass thump in your chest and thousands of people all singing the same song lyrics in unison and the way that the floor just rocks as people jump all together.
I am so thankful I came out today to see this concert, so grateful to twenty one pilots for legitimately being the band that saved my life and putting on another fucking amazing show, and I am just so happy with my life right now.
I have more concerts coming up and I couldn't be more excited to be back in this space of just concerts, concerts, and more concerts.
conclusion
I think this concert in particular meant a lot to me because there was such a juxtaposition between the first time I saw them and now. The first time I saw them I was 16. I was stressed and angry and depressed and suicidal and a whole slew of other things and their music was something that kept me going, their concerts were something that kept me quite literally alive.
Now, I'm 19 and at the school of my dreams with friends and a support system and people who love and care about me. I came to this concert on a whim — not because it was my life support. I am happy before this concert and I am happy after it. And just the immeasurable growth I've undergone is so, so stunning to me and I cannot believe how far I've come.
|-/