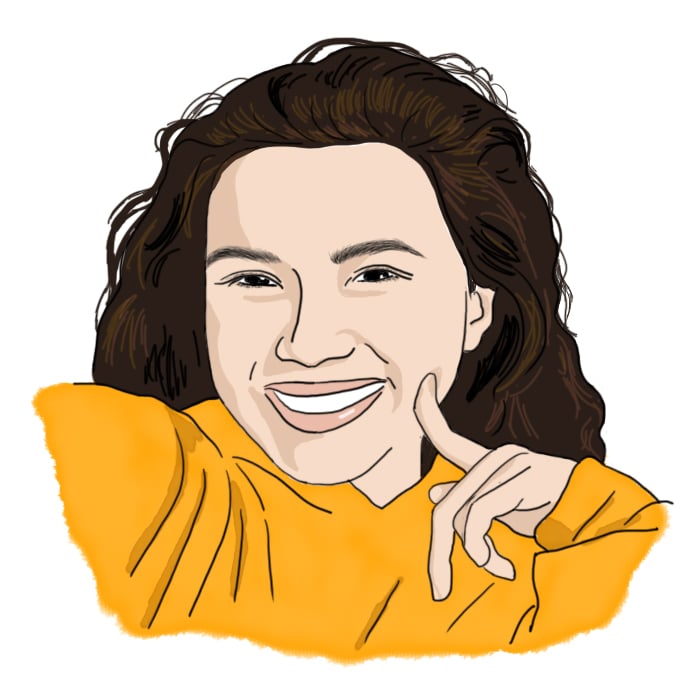 Biography
Hi! My name is Cami and I'm a junior right now studying media studies and computer science. I changed my major about 20 times before finally settling on this weird mesh of humanities and engineering and I've never been happier. While I'm not psetting in front of the Stud or lounging on the couches of Stud5, you can find me across the river in my sorority house, Delta Phi Epsilon (aka the hussy house, aka delta phi housilon).
Outside of academics, I love watching Twitch streams to relax, with my favorite streamers being Ryan Higa and NorthernLion, and playing guitar (poorly, very badly).
Now as for my reputation on the blogs, I've somehow earned the superlative of "most bullyable blogger", as well as a reputation for writing (what they call) petty blogposts about people who have wronged me.  I hope I am making Taylor Swift proud. When I'm not dragging people's names through mud and filth, I'm known to write emotional and sappy blogposts about my friends and family, complain about my crappy high school experience, and gush about how much better MIT is than high school.
I hope you will enjoy these next *checks calendar* two years you have left with me in this space and I am excited to see what new shenanigans I somehow stumble into.