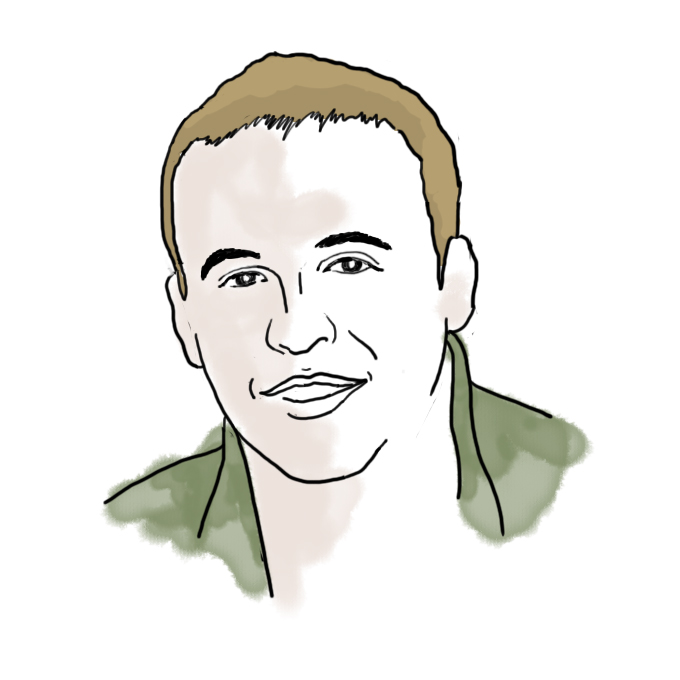 Introducing Amino: Desktop Bioengineering for Everyone

by Chris Peterson SM '13
an MIT alumna makes a counter-top sized biolab that enables anyone to grow living cells to create new and interesting things
One of the most mindblowingly awesome people I've met in my six years at MIT is my friend Julie Legault. Julie is an artist, designer, and biohacker from Montreal. Before she came to MIT, she built wearable costumes for Rihanna and Imogen Heap, developed smart materials for Aston Martin, and taught at the Birmingham Institute of Art and Design.
In June, Julie finished her masters degree at the Media Lab in the Playful Systems group with a thesis titled "Amino: a domestic system for synthetic biology and continuous culturing." Here is the abstract from her thesis:
With the ability to transfer a trait from one creature to another purposefully, synthetic biology is advancing across unforeseen domains. From algae cells that convert carbon dioxide to fuel, biocementation bacteria to terraform mars, and lab-grown meat, synthetic biology offers new materials for designers, technologists, and artists to explore, and yet, public opinion lags behind these scientific advancements. Anytime science advances faster than our ability to apprehend it, it produces progress but also fear, suspicion and uncertainty. Amino — an object that allows direct interaction with microorganisms to experiment with biology as material — sets out not simply to educate but to also be part of the early culture that metabolizes the changes underway. Amino is a design driven mini-lab that allows users to carry out a bacterial transformation and enables the subsequent care and feeding of the cells that are grown. Inspired by Tamagotchis, the genetic transformation of an organism's DNA is performed by the user through guided interactions, resulting in their synthetic organism for which they can care like you would a pet. Amino is developed using low cost ways of carrying out lab-like procedures in the home and is packaged in a suitcase-sized continuous bioreactor for cells.
Basically, Julie, who AFAIK had no background in the sciences before coming to the Media Lab, taught herself enough synthetic biology to create a small, easy-to-use bioengineering kit that lets anyone create and take care of living cells. And now, with the help of the E14 Fund — a Media Lab program that offers recent alumni a six-month-runway of funding and advising post-graduation — she's founded a company, Amino Labs, to bring Amino to the general public.
Here's what Julie told me about Amino:
I've always wanted to make my own little world and I think bioengineering cells allows me to do just that – I get to create organisms with fun properties and take care of their little ecosystem by feeding, warming, balancing and playing with them. Thats one reason why I built Amino — to make myself a biological tamagotchi.
[The Amino is] a counter-top sized biolab that enables anyone to grow living cells to create new and interesting things – like fragrances, flavours, materials, medicine, and more. Bioengineering is going to drive the next century in the same way electrical engineering shaped the last. It is important for everyone to the opportunity to experience the technology, hands on. Our goal is to make genetic engineering accessible to everyone and enable the next wave of personalized manufacturing using biology. To get you started, Amino ships with Amino Glow App – your own ready-to-engineer living nightlight.
You can learn more about Amino on the Amino: Desktop Bioengineering for Everyone IndieGogo page (which I've backed). As someone who keeps a special eye out for makers in our admissions process, and has a general love of hands-on learning projects, I am really excited to see Amino launch; I feel like it's a great synthesis of the overall strategy of learning-by-doing with MIT's historic strengths in biotechnology and entrepreneurship. Go Julie and all of your tiny organic tamagotchis!