I live on the top floor of a small pile of donuts named Random Hall, and it looks something like this⁠01 to prevent bonfire erasure, they're the other half of the fourth floor -- this video just happens to highlight them last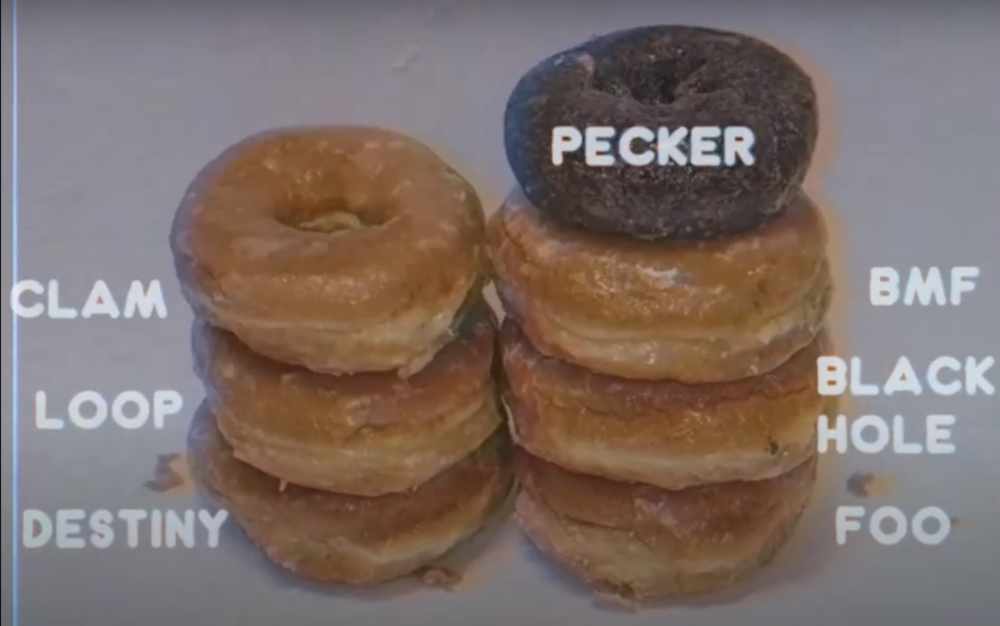 We do a lot of experimental baking and will probably aggressively try to make you dinner; we're somewhat queer, somewhat neurodiverse, and very non-scary; we used to be dominated by math majors, but now we're all majoring in different things ⁠02 The math majors still form a plurality on Pecker, but if you're willing to lump a bioengineering, bioengineering-flavored nuclear engineering, and biochemistry major together, the life sciences can <em>almost</em> threaten the math major domination — though we still have a similarly pointy flavor of nerdiness. 
If you choose to climb up all three and a half thousand stairs, you could visit me in my gremlin cave, which is technically a double but is actually a very small single.

My gremlin cave has some interesting occupants, including, but not limited to, ⁠03 It's kind of scary how quickly your belongings multiply after living here for a year.
2 multimeters, ⁠04

Sometimes people ask to borrow a multimeter, and then they ask why I have a multimeter in my backpack. Why <em>wouldn't</em> you have a multimeter in your backpack?!

1 flush cutter, a pair of pliers, 2 protoboards, 6 motor drivers, ⁠05

Try to ignore the flaming blender in the corner... he'll be fine, it's not his first time being on fire...

and Too Many LEDs

1 small strawberry plant, who has a slightly bigger jasmine plant, a pepper plant, and an english ivy for company

a Cricut, sans mat, because I forgot the mat in Connecticut

a screwdriver with many many exchangeable heads; I keep finding heads under my desk

exactly 62 spools of embroidery floss! in all sorts of colors!⁠06

I have a weakness for color and Alyssa forcibly drags me away from the paint chips in home improvement stores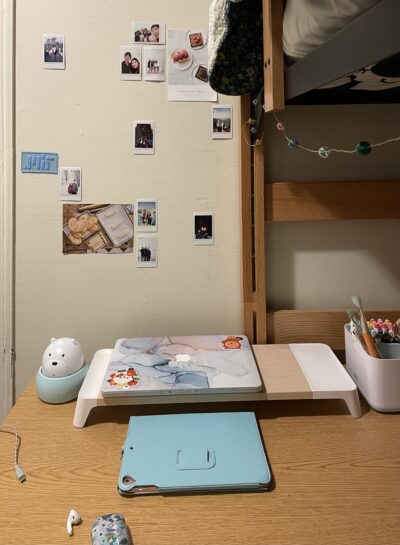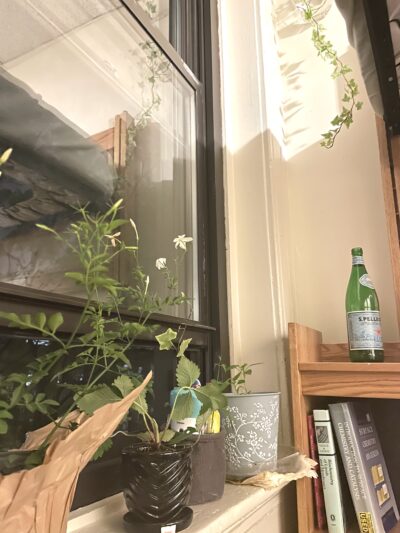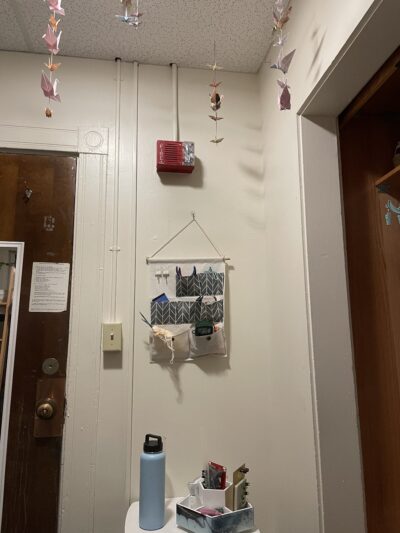 a fistful of knitting needles of varying gauges, some snarly yarn, and 16 bottles of acrylic paint

47 paper cranes dangling from my ceiling, with another 71 living in a shoebox in my closet

me!
There's more to the floor than my gremlin cave, though. Other Pecker-personality-traits include:
fridges,
which are lovingly named every year and live in our kitchen: they're currently Death By Kenny, Death By Google-Streetview-Car-Actuated-Nuclear-Weapon, Death by Rob-Boss-Art-of-Thrill, and Death by Contradiction
board games, 
in which everyone on this floor likes board games to some extent, and sometimes we get too competitive, and then suddenly Eva is screaming and Dylan is gouging chunks out of your hand and you're now unsure whether you're fighting for your life or for the jungle-speed-tube
murals, 
where I keep telling myself that this weekend, I'll be on top of my work enough to contribute a mural of my own, and then it doesn't happen and I end up appreciating the flying dragon cows that adorn our walls
egg,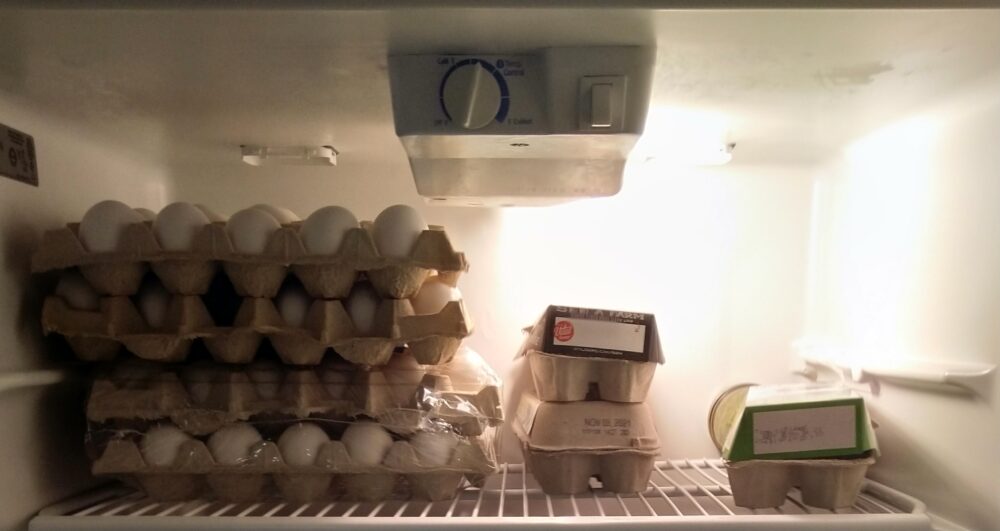 156 egg
knives,
we have a lot of knives, some of which we care more about than others, and two cleavers hanging on our wall. About a quarter of the floor has gotten really into figure skating as of late, and another quarter of the floor are or were fencers
whisk-taking,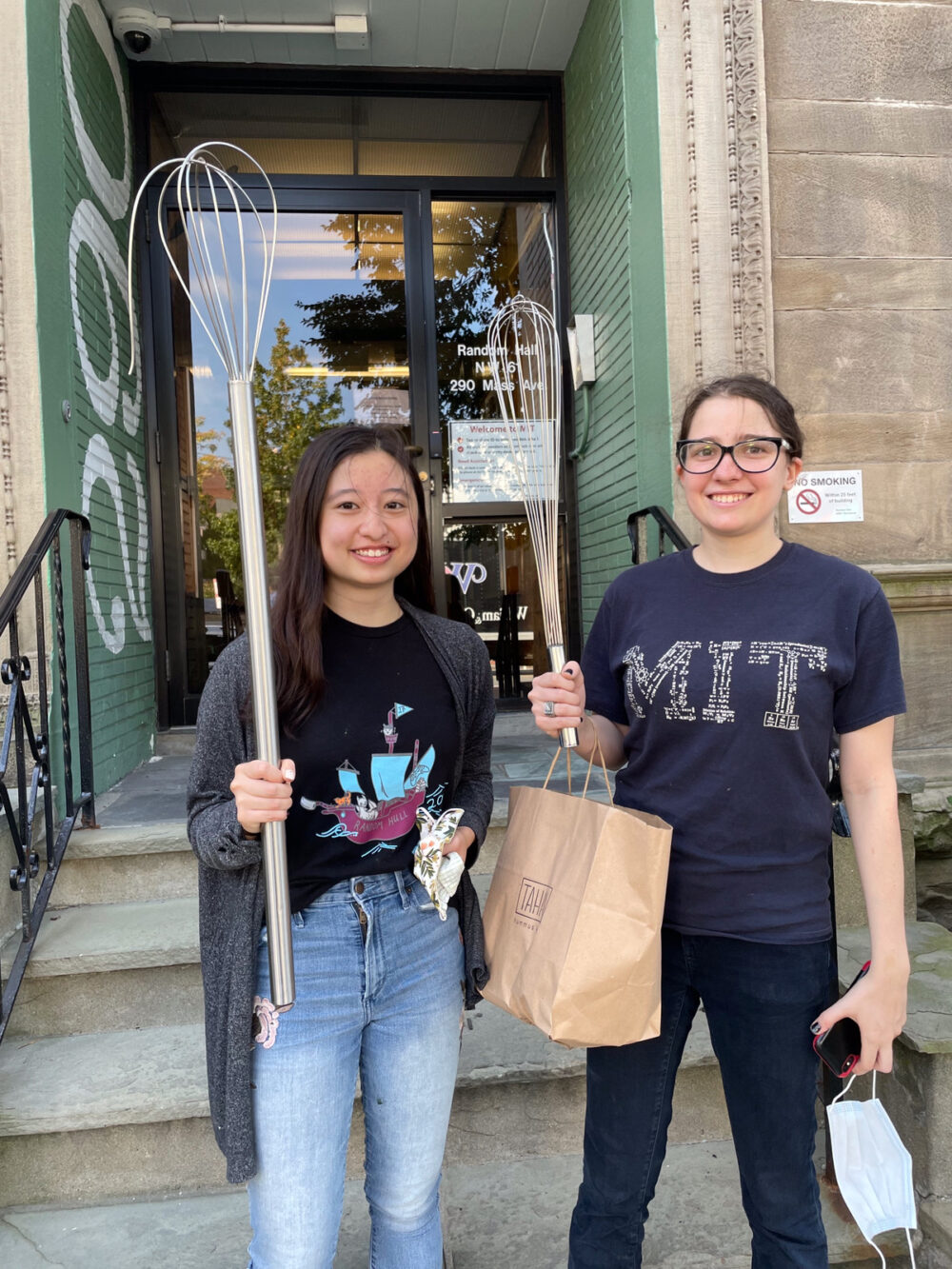 we actually do cook and bake a lot, and we've got the eggs to do it at this scale, but we haven't done it yet
people,
frosh
Andrea occasionally appears post-fencing with Many Many Bananas and assorted food items, Holden is sprawled out over a couch in the lounge, and Yohance is lightly bopping to music every time you run into him
confused-24s
Eva is probably playing Geoguessr in the kitchen while Alyssa's air-raid-siren laugh echoes across the floor and Dylan tries his best to Act Like A Sloan Professor
when-did-we-become-juniors?
Book either has nuclear facts or Twitter memes to show you, Grace cooks tasty things and finds more ways for us to collectively Be More Sustainable, and Michelle makes surprisingly profound observations about life with enough melancholically dramatic flair to be the protagonist of a Shakespearean play
oh-god-we're-old
Leah has vanished into the endless void named 2.009, and Kenny might appear to remind you not to be scared — be Kenny!
feels,
where I've come to the realization that Pecker feels like home⁠07 but if this feels like a Bad Time to you, there are lots of other floors and living groups here with their own distinct culture , and I smile a little at the family-unit-energy of everyone running around putting away groceries after our biweekly Costco order, and I'm grateful for a little life-raft of equally hosed and confused people in a sea of mid-semester despair.