Hey Internet! After not posting a video for a couple weeks I totally feel like: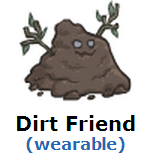 So I just made a vlog to get back in the rhythm of filming/editing/etc.
If you're curious, here is the Buzzfeed article I mentioned (I'm still waiting to be skyrocketed into fame as an arm model); my picture is second from the bottom.
And because I didn't talk about anything MIT-related in the video and there has been a crazy amount of MIT-related things happening (everyone just decided to have their events right before Thanksgiving, making it impossible to attend all of them), I'll go into a couple of those things.
1) MIT Football
The team has been doing crazy well this season (in fact, it's the first undefeated season ever), leading to news featurettes around MIT Campus, Boston, and even National News. I can hear the whistles and grunts and shoulderpads smashing from every practice and every game (sound has this really funny way of traveling up to the top floors of MacGregor), but I'm fairly confident that the crowd has never been as present or loud as they were for the last regular season game (last Saturday, November 15th). There was even a tailgate in front of the Z-Center (MIT's main athletic complex) before the game! So much school spirit came out of nowhere, and I hope somebody who went ends up blogging about it. MIT just won its first playoff game in overtime today, so there's still plenty of time to jump on the bandwagon and offer up some sportsball support!
2) Lil B
A couple weeks ago, there was an email sent out to all the dorms on campus letting everyone know that Lil B would be coming to campus to give a lecture:
Yo,

Lil B is coming to MIT on 11-21-2014 and is giving a lecture on "BasedLiving" — so it'll be on par with a Dalai Lama/Noam Chomsky kind of lecture. In case you don't know who Lil B is: he was featured on XXL's Top Freshman of the Year in 2010 alongside Kendrick Lamar, Mac Miller, Big K.R.I.T., Yelawolf, YG and Meek Mill, he is a supporter of the LGBT community, he was ranked 5th by the Rolling Stones in 2006 for his song "Vans," and he is one of the hardest working people in the industry (his discography contains over 45 mixtapes and over 800 freestyles).

I think everyone could get a lot out of a Lil B lecture and it would mean a lot to me personally if MIT is hospitable as hell and we fill up 32-123.

So yeah 32-123 11-21-2014 9 PM.

You gotta come.
My first thought was to let a couple of my friends from high school know, because they are/were huge fans of Lil B. My second thought was that even though this seems like a ridiculous and amazing opportunity, I had already bought a ticket to a show that night. Even though I didn't properly experience the lecture and can't blog about it, there's a pretty good article online that has highlights, and there's also a full transcript. He's a pretty great speaker, and it sounds like the room was packed with excited people. I'm mostly just really, really glad MIT students are working to get more artists to lecture here. (I still have a tiny bit of hope in my heart that our commencement speaker might be an inspirational storyteller/writer/entertainer rather than someone who only has roots in science/technology… but until then I will just be jealous of other colleges and listen to Neil Gaiman's words elsewhere on the internet).
3) Fancy DNA 
My friends Andrea H. '18 and Fejiro O. '18 (filmed by Diana L. '17) wrote a parody of Fancy to explain DNA replication, partially for a video contest for 7.012 (Introductory Biology) but mostly for fun. They're both hilarious and wonderful people, and apparently the song took 5 minutes to write, 30 minutes to film, and 2 hours to edit (ish). Andrea would also like to let everyone know that she is available for autographs.
4) The Old Man and the Old Moon (okay this isn't exactly MIT related but bear with me)
Last night, 6 of my friends and I went to go see PigPen Theater Co. perform The Old Man and the Old Moon at Emerson! It was a beautiful story told by a group of amazing musicians/actors/shadow puppeteers. You could really tell that they've been best friends for a while (they started this theater group in their freshman year at Carnegie Mellon), and it just seems like they're a bunch of kids playing around on stage.
I imagine this dynamic to be similar to a bunch of MIT students who graduate and found a startup; just a group of friends who are passionate about the same project and want to learn and grow together. Personally, I've always gravitated towards artistic group projects, and this drive has drawn me back to things like theater again and again. Even though I'm not a performer myself, I really enjoy being part of something so creative and collaborative. But I can definitely see how the same desire could draw engineers or computer scientists together to create a product they are proud of, or even just to bounce ideas off of each other. (Something something about all humans being connected… I don't want to end this post too cheesily though :P)