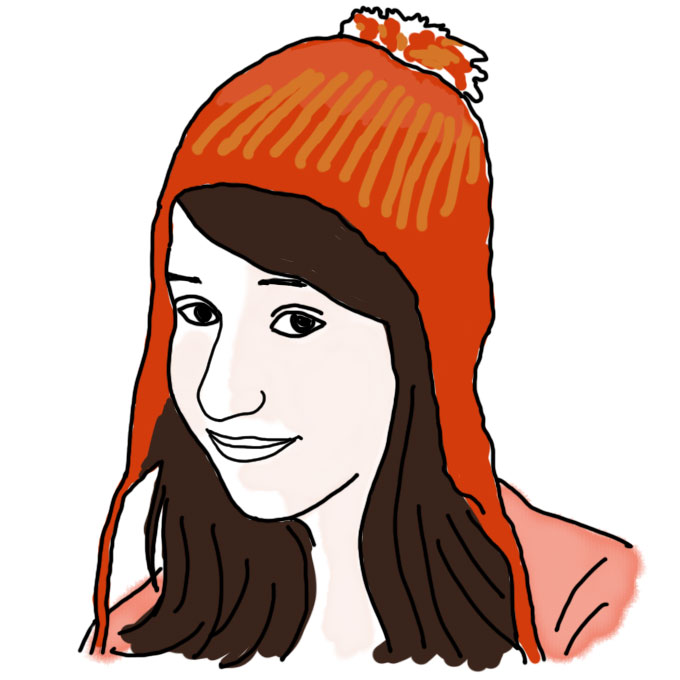 Biography
Hey there! My name's Ceri (pronounced like Sarah, except with a long 'e' sound at the end). I've orbited the sun 21 times thus far, while migrating back and forth across the United States.
I was born in New Jersey and began toddling around, commuting to university, and eating McDonalds while operating a slide projector for the classes my dad TA'd. My real adventures began when I moved to the Pacific Northwest and developed a lifelong love for drizzly mornings, forests, peppermint hot chocolate, beagles, and the Seattle Seahawks. I grew up in Kirkland, Washington, where our claim to fame is being the birthplace of Costco (and the namesake of their Kirkland Signature brand).
After a lot of indecision and intermittent identity crises, I'm now a senior double-majoring in Comparative Media Studies (CMS) and Biology (7A) with a humanities concentration in Technical Theater (21M). I need to figure out a way to merge all my random interests into a stable life plan, but, in the meantime, I've been having a lot of fun working with MIT+K12 Videos and MITx on educational media.
I basically live on the internet, but I found a physical home in MacGregor (B-Entry) where I've met all of my closest MIT friends. This blog is a way for anyone to come along on my adventures, mostly as I figure out how MIT can become a home for us I-don't-know-if-I-can-science-but-my-gosh-I'm-gonna-try-creative-types. It's not always easy, but I've managed to survive (mostly thanks to the aforementioned friends) and find some really incredible mentors along the way.
If I can help you puzzle through anything, send me an email at (cerir [at] mit [dot] edu)! Or post a comment. Or reach out on Twitter/Instagram/Tumblr because social media is fun. I love hearing from people!