I have read slightly over 200 pages' worth of papers this week.
I procrastinated 115 of them until the day before I had an assignment due on said papers for 6.UAR⁠01 seminar in advanced undergraduate research , which really just means that I was waffling on my floor in despair and baking cookies for my 8.02⁠02 electricity and magnetism office hour⁠03 where I am really glad people showed up because talking about electrons going <em>zoop</em> in space resets my "send help I am So Lost Right Now and I Know Nothing" despairometer  and doing my 18.600⁠04 probability and random variables pset due Wednesday and contemplating starting my 5.13⁠05 organic chemistry II pset due Monday and generally doing basically anything that was not reading papers that could best be summarized with titles like "we made mice poop with lasers." ⁠06 in fact, I started this blog to avoid reading it! but it has now been read
I also didn't start out this week expecting to be in this position, but here we are anyways. On Monday, I printed out everything I had to read, which also means that I now have spent 1/15th of my yearly print credit⁠07 we get $300 of print credit for free every year, and each page is 10 cents. we can refill it if we run out but I don't know anyone who has ever run out and will have to resort to walking around my floor going "print credit? print credit? spare some print credit, kind sir, for the tired eyes of a poor researcher?" if I continue to print at this prolific rate. I picked up this trick from my last UROP supervisor,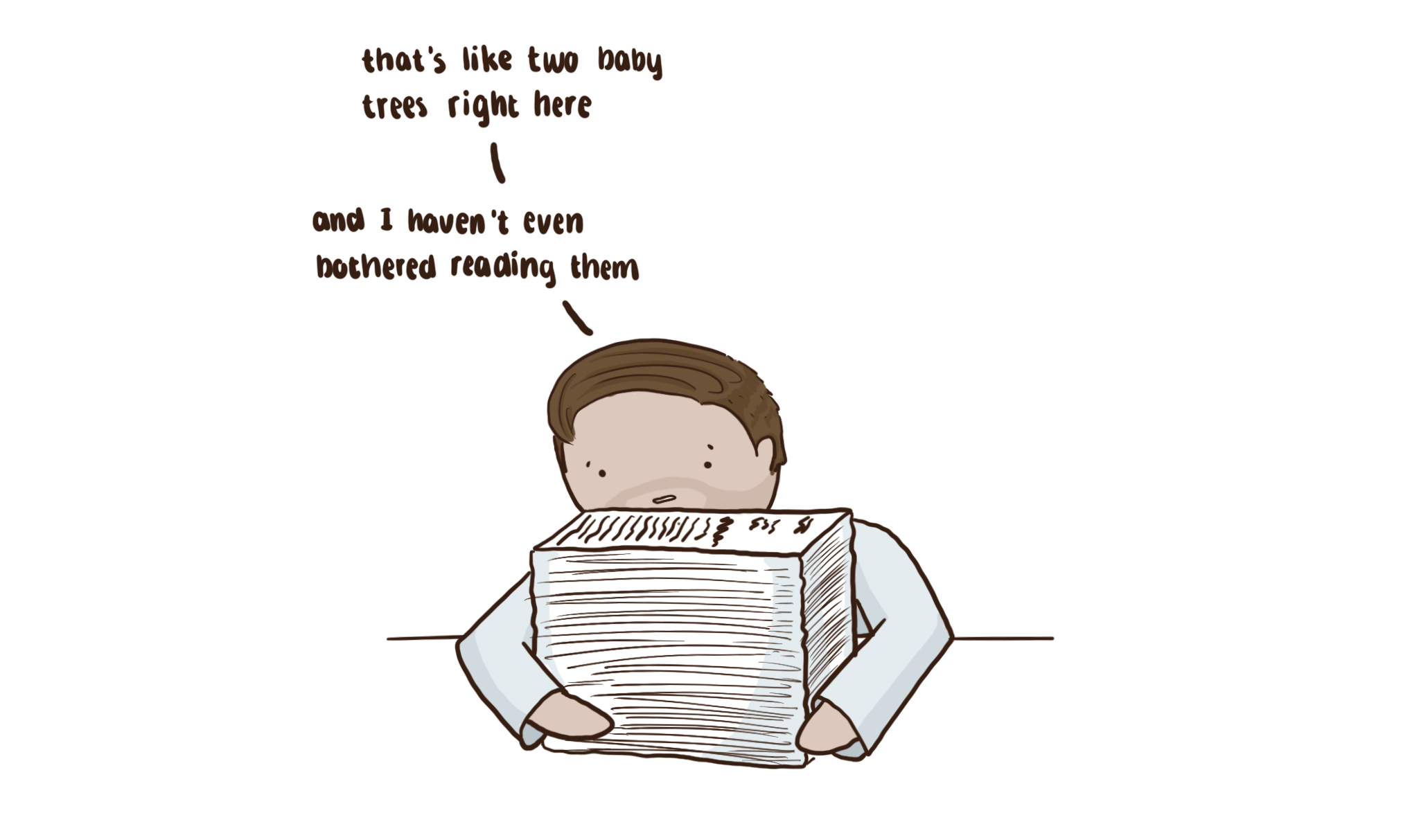 and I was kind of hoping that the guilt of having murdered two baby trees would also get me to actually read these papers. It did not. I carried a small pile of paper and the weight of shredding two baby trees with me but only periodically read a page or three.
To be clear, the problem is not that I don't like thinking about making mice poop with lasers. I signed myself up for this SuperUROP, and they gave me the freedom to choose where I wanted to take this project, and I am excited that they're giving me this much freedom because I've wanted to go optogenetically poke things⁠08 more on this later, by which I mean, after I make some slides to actually present my project ever since Vik B. '24 told me about their research this summer. It's more that reading a bunch of papers in a short period of time is just an intimidatingly large task, partially because I have already shoved many thoughts into my tired skull this week and because I want to go do a few cartwheels on Random's roofdeck while dreading the idea of sitting down for several hours.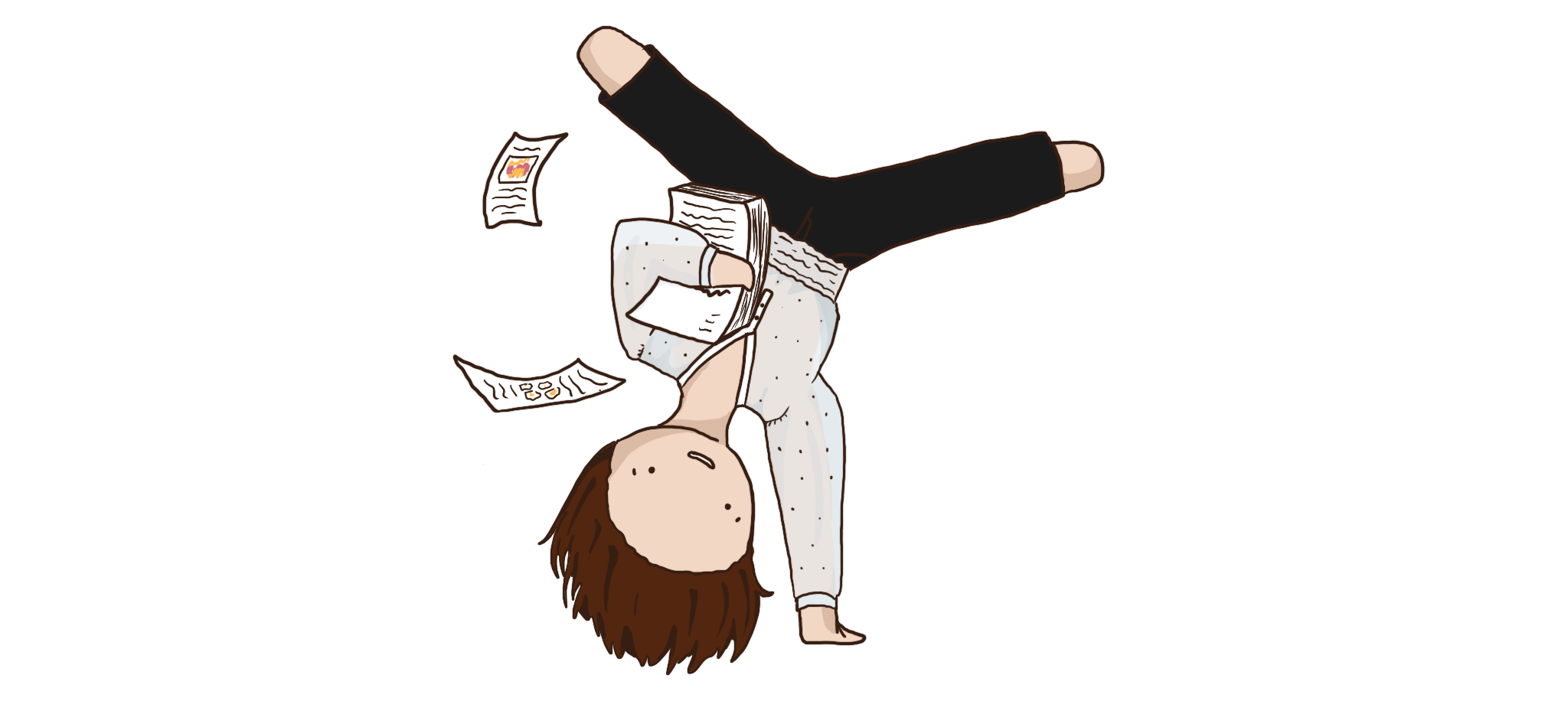 As of late, I've been asking Dylan R. '24 to put me in "email purgatory" — where I'm stuck in my current location and Dylan stares at me menacingly until I respond to all relevant emails in my inbox — and it's kept my inbox surprisingly clear.
So I asked Dylan to put me in papurgatory, an extension of email purgatory, except in this case I read 115 pages and write a few short paragraphs on their relevance for my work while Dylan finishes their 8.07 pset.
We hauled our backpacks and some large fuzzy blankets up to the roofdeck. I do my one (1) roofdeck cartwheel. I stick in my earbuds and start aggressively shoving more information into my head to a soundtrack of sad instrumental music and the scratching of Dylan's Apple Pencil. At some point, Grace S. '23 and Aquila S. '23 appear and start meditating nearby, so now I'm working to a soundtrack of sad instrumental music, the scratching of Dylan's Apple Pencil, and a meditative podcast rambling into the void.
Sometimes I feel pretty lonely because a) I don't always enjoy working in pset groups and b) I spend a lot of time working. I've never really pset with other people before, mostly because I have trouble hanging on to my train of thought when other people are also injecting their trains of thought, which makes psets take me several times as long as they would've otherwise.
For some reason, I'd subconsciously assumed that since the most common way to work together didn't work well for me, I was just doomed to work alone. I'd never really thought about finding different ways to work with people, especially as most of my friends are in wildly different majors and classes, but I did leave our little motley roofdeck crew with 89/115 pages read.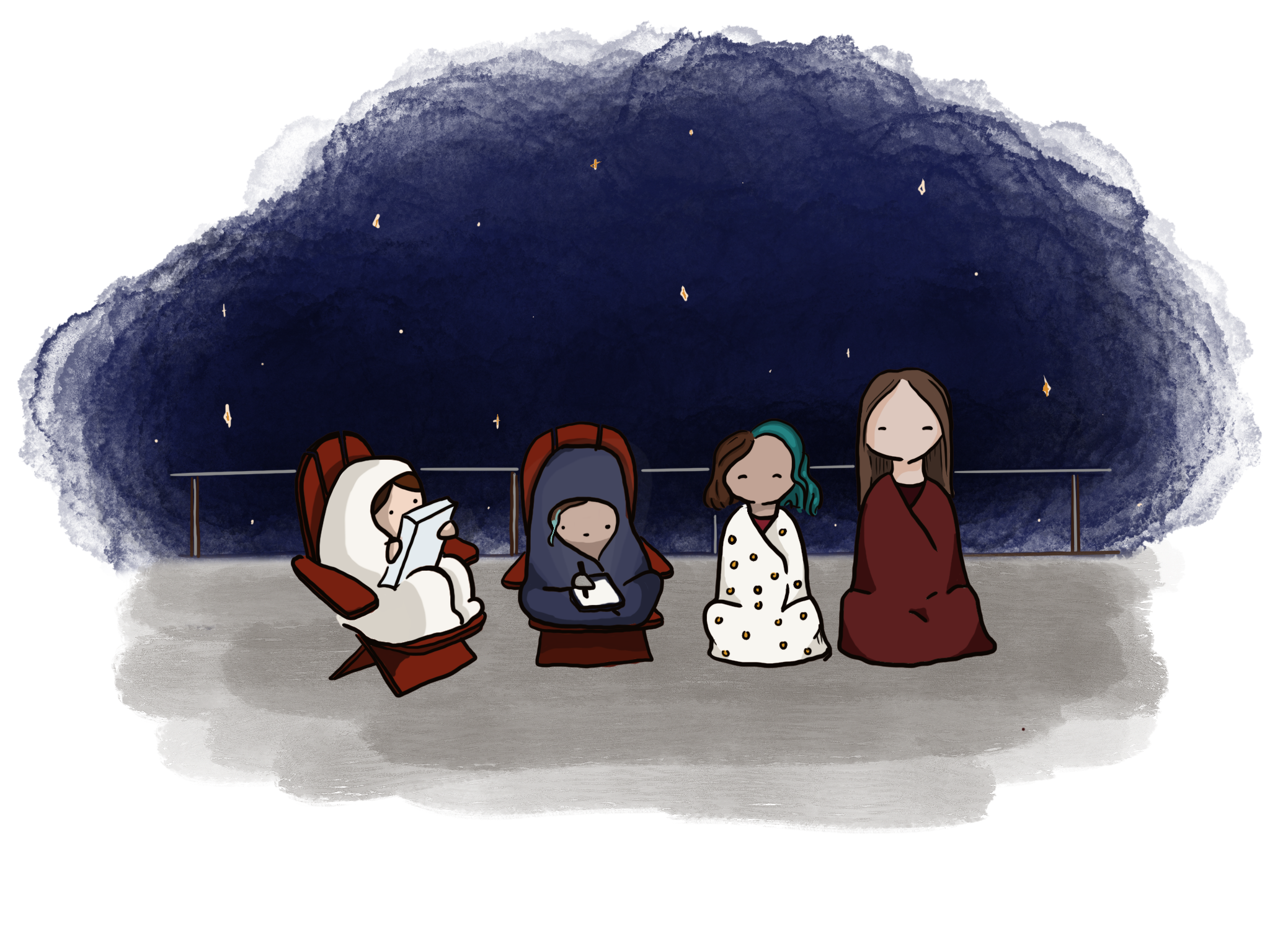 This is maybe a strange definition of "working with people," but it is one I enjoy, and I'm okay with that.