It's been a stressful last few weeks. The weekend before Thanksgiving, though, was another one of those IHTFP, !!! IHTFP !!!, weeks. The same day I left for the 2017 Eastern Sectional Figure Skating Championships in Indian Trail, North Carolina, the qualifier for the US Championships in Kansas City, I had a 6.006 (Intro to Algorithms) midterm later that day. Can't really take it while I'm skating in North Carolina?
Here's a throwback to last year's Eastern Sectionals, as I was vying for a spot on the Junior level, though I had the comfort of the good ol' P/NR.
Getting myself mentally and physically fit to compete was one giant monster in and of itself, but preparing for that one exam–and finshing up my other assignments for my other 4 classes–was another beast entirely. I thought it might be more fun to show you my week in pictures (mostly taken from my Snapchat story), so here we go.
---
The day before I left, I had to squeeze in as much training as I could. Fun fact, MIT Figure Skating Club has ice time at the Johnson Arena from 8-9:30a every morning, so that's been super convenient for me to maximize my training time, especially on days where I don't have enough time between classes to train with my coaches and trek over to the Skating Club of Boston, a 20-minute Uber-ride away.
Here's me at one of the club's rinks, with the ice all to myself–one of the perks of skating in the middle of the day.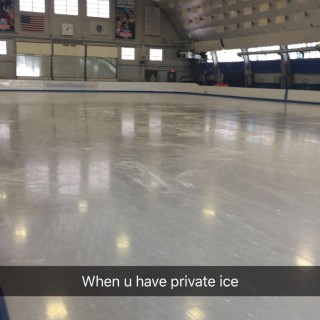 The night before I left, I spent the entire night finishing a 6.006 pset. I used 1 slack day (we're given 5 for the term), and finished and turned the pset in 1 minute before the (extended) deadline. Cutting it close!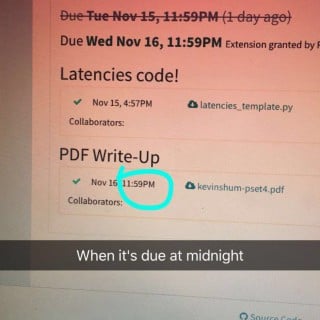 The next day, I went to one of my morning classes, went back to my room to pack, took a quick nap, and set off for the airport.
On the flight, I was lucky enough to sit in a row with an empty middle seat. Score!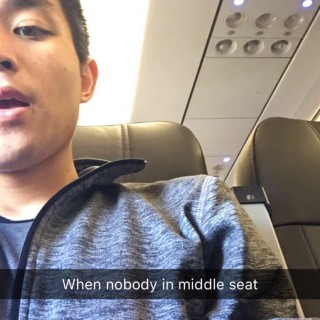 Alas, there was not much time to rest on the flight. I got right to work studying for the 6.006 exam. I arranged to take it on Monday, but I knew I wouldn't have much time to study once I arrived in North Carolina.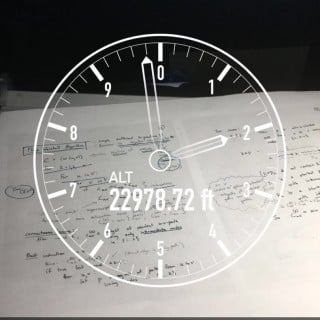 Charlotte, here we are! Landed right as the sun was setting.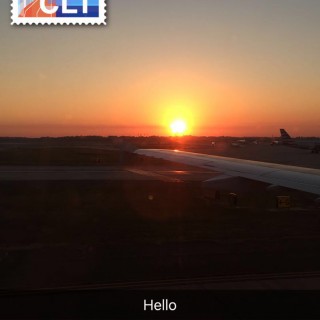 From the airport, I wasn't able to call an Uber as I usually do, so I got on a taxi instead. With rush-hour traffic and the Saints v. Panthers game going on that night as well, it took over an hour (and $100) to get to the ice arena in Indian Trail. Lucikly, I was able to get there just in time for my official practice.
After that, I checked into my hotel room, and it was glorious. The first night I had a king bed all to myself. The next night I switched into a room with a hot tub. My mom did great with the bookings.
I then grabbed dinner at Applebee's, just right behind the hotel. Steak it was, with green beans and bacon cheddar potatoes.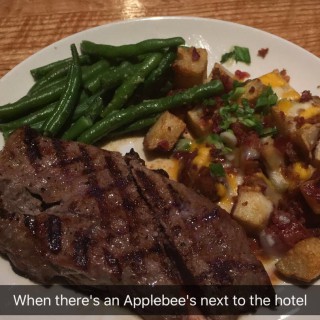 After that feast, it was back to studying.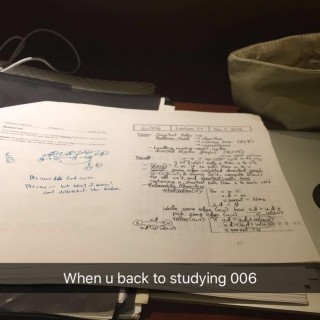 The next morning, I trekked outside to grab some lunch. It was a whopping 77 degrees. In comparison, it was in the 40's back in Boston. Luckily, I did bring shorts.
There was also a grocery store in the same plaza. Dangerous, because, well, more food.
I had a short warmup practice at the rink, and went back to my room, took a nap, got some more food, and prepared for the first segment of the competition — the short program, the last event of the evening.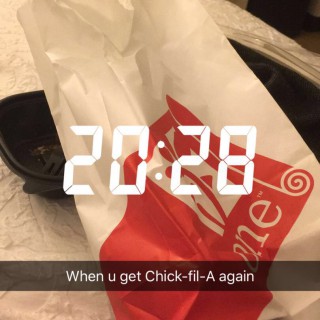 My short ended up going well. Aside from a minor deduction on one of my jumping elements, I performed everything else as I had practiced. I ended up getting a personal-best score and tied with the skater in first place. But a higher technical score broke the tie, which put me in second. Top four advance to Nationals, so I was in a good spot going into the second segment of the competition — the free skate.
But first, it was time to fuel up for tomorrow. Back at Applebee's, since it was the only place nearby open at 12a. Same meal too, because that steak was good last night.
Afterwards, I needed to go pick up a new toothbrush, so I walked to the nearest gas station to pick one up. The cashier was so sweet and I had a lovely conversation with her. I told her I was here for the competition and have been having a great time here so far. She told me to come stop by tomorrow if I have a chance to let her know how the competition went.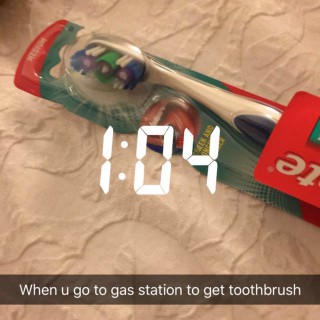 The next day, I went through the same routine. For the free skate, I was really nervous going in. I had a rough 6-minute warmup, and was last to skate. Waiting for all the other skaters and hearing their marks, I tried to keep calm and carry on as best I could. I told myself to trust the training I'd put into this event, and treat it as any program I've done in practice.
It worked. I went out there and performed a clean program. By the end, I was in awe that I had skated the program that I did. I ended up with a personal-best free skating mark, and a first-place finish.
My professor for Sport as Performance emailed out to our entire class about the competition. Huge shoutout to my professor–you're the best!

Not too much time to celebrate though. I had a flight back to Boston that night as well. 6.006 exams don't disappear from thin air either. Still had to stress study algorithms on the plane once again. But a gingerbread latte from a Starbucks at the airport definitely made it more manageable.
Once I got back to my fraternity, I found that my big had left me a care package of fruit snacks and chocolate-covered goodies. What a nice surprise, thanks!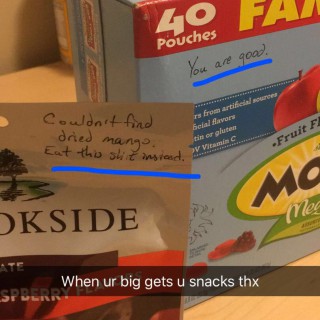 Then it was time for bed. Boy did I miss my mattress topper and pillow.
The next morning, I went for some food in Boston with a friend and then it was back at the MIT libraries, specifically Barker Engineering Library, one of my favorites. Time to cram some more 6.006.
I also had a 6.042 pset due the next day, and headed over to office hours for some help. Once I headed out, it started snowing. 77 degrees to freezing.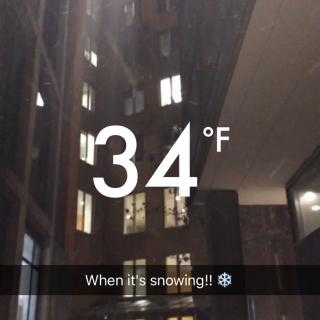 In between studying for 6.006, working on the 6.042 pset, and finishing a draft for my final paper in my Sport as Performance class–all due Monday–working on a 15-minute talk for 6.UAT due Tuesday, and coding some parts for my project-based seminar, 2.98, due Wednesday, I had one packed day of work. On top of that, there was also a 2-hour exec and a 1-hour chapter meeting for my fraternity to plan out nominations for the upcoming elections.
But, as always, food makes things a little better. More specifically, chicken noodle soup, juice, and chocolate, all is good — no matter if the printer doesn't print and if it does you don't even understand practice exam solutions in the first place.
The next day, it was time for the biggest beast of all, the 6.006 midterm.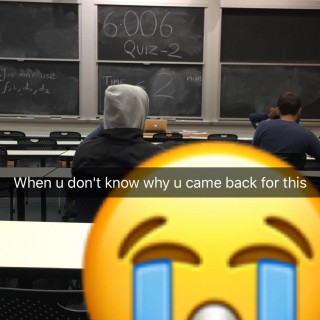 Post the 2-hour exam, my brain was fried. That was one heck of an exam.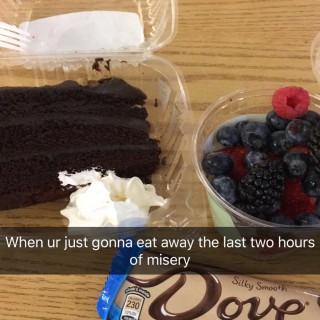 As always, food makes things better.
The grades for 6.006 came out the next day. I dared not look at it the minute I saw the email pop up and went for a nap instead. Sleep away your problems, an excelent remedy.
But alas, after I woke up, my suitemates confronted me and looked at my grades for me. I ended up getting slightly above a 50%. So a bit better than expected? The average was a 56%, so it wasn't as horrendous as it initally seemed. Either way, it was time to move on to my other assignments for my other 4 classes. On we go.
Painful and sleep-deprived as it was, I was able to get through the rest of the 3 days before Thanksgiving break, finishing up the rest of my assignments. In the end, though, it was well worth it. :')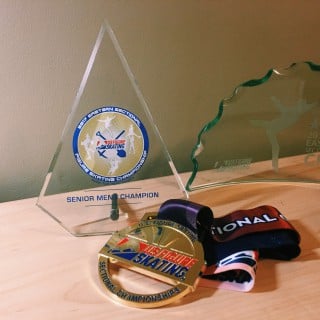 Kansas City, here I come!