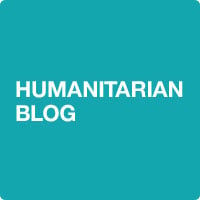 Setting up a Global Warming Research Center…in Antarctica

by The Humanitarian Blog
Meet Zahir Dossa '08 (Courses 6 and 15; Nu Delta), who could sell you your own shirt and convince you that he's going to change the world in the same breath.
One of the most memorable conversations that I've had at MIT was also one of the shortest. It went something like this —
"What do you want to do after school?"
"I'm going to set up a global warming research center in Antarctica."
"Why there?"
"Why not solve global warming on the continent that's going to sink fastest because of it?"
I couldn't argue with that logic.
Meet Zahir Dossa '08 (Courses 6 and 15; Nu Delta), who could sell you your own shirt and convince you that he's going to change the world in the same breath. I've never met anyone who has more energy when he claims to be tired than most people have when they claim to be wide awake.
Hailing from Dallas, Texas, Zahir has been passionate about engineering his entire life. In 6th grade, he asked his best friend at the time what the best school in the world was. Without the slightest hesitation, his friend replied, "MIT": Zahir wanted to come here from that moment on.
Over the past three years, he's established himself as a techie par excellence. His 6.170 team won the award for the best Gizmoball game in Fall 2005, he completed a competitive internship at IBM Extreme Blue, and he spent a summer teaching Java programming in Kenya through the Africa Internet Technology Initiative.
However, he also has the business savvy (and an impeccable sense of style to go with it) to make his ideas happen. Zahir's currently implementing treadle-powered irrigation pumps in Sudan, where water scarcity is believed to be one of the most important sources of conflict. If his idea proves successful there, as all indicators suggest that it will be, he'll export his solution to neighboring African countries. He plans to use the profits from his NGO to fuel this expansion and establish a fund for investing in other companies that focus on sustainable development.
But he's not just exporting his solutions; he's spreading his passion.
This semester, I'm fortunate enough to be taking his class, "SP.233: Think Tank: Global Solutions." It brings together students to address some of the world's most challenging problems. Zahir wants the class teams to convert their solutions into full-fledged business proposals, submit them to various Institute competitions, and ultimately use Public Service Center funding to implement them in various developing countries.
Having seen him conceive and develop numerous ideas over the years, I've learned an invaluable lesson: While you can't plunge ahead without any forethought, you're never going to get anything done if you never stop thinking.
Don't be ignorant of the logistical challenges that you'll encounter, but don't let the thought of them stop you from developing an amazing idea.
Most importantly, listen neither to those who tell you that nothing will go wrong nor to those who tell you that nothing will go right. Listen to those who challenge you at every step of the way but ultimately believe that your dream can become a reality.
I don't know what Zahir ultimately hopes to do, if only because he generates so many powerful ideas. Maybe he'll solve global warming or save Africa or come up with something even more amazing than the Internet. All I know is that our world needs him now more than ever, and that he'll be ready to answer the call whenever it may come.
16 responses to "Setting up a Global Warming Research Center…in Antarctica"