Though born in Massachusetts, I grew up in the wintry hinterlands of Vermont and New Hampshire. In Vermont, for instance, I lived in the Burlington area, which averages a bit over five feet of snow every year. While that number isn't actually that high by comparison to the coastal cities, the difference between Burlington and Boston is that in Boston the snow will melt, whereas in Burlington it never does, so towards the end of the year you actually have several feet of snow that serves as a sort of composite history of the year's blizzards. In New Hampshire, up in the White Mountains, we spent every New Years outside by a 64 square foot bonfire, usually on couches carved out in the snowdrifts, with the champagne freezing in the bottle on several occasions.
Cambridge is more or less the furthest south I've ever lived (except for one year I spent as an undergrad at the College of William and Mary before swiftly transferring) so when other people are freezing I'm basking in the comparative mildness of the winter. You have to know how to dress for the cold. A few simple rules – cover your head (tons of heat escapes off your scalp); clog your collar (ditto for your core); and cotton kills (NEVER wear cotton in the cold – opt for wool or fleece instead) and you'll be fine. One day, during my junior year of high school, class was cancelled on account of a -60F (that's -51C) wind chill. A few friends and I bundled up and traipsed around the woods shooting fireworks at Jewel Trolls.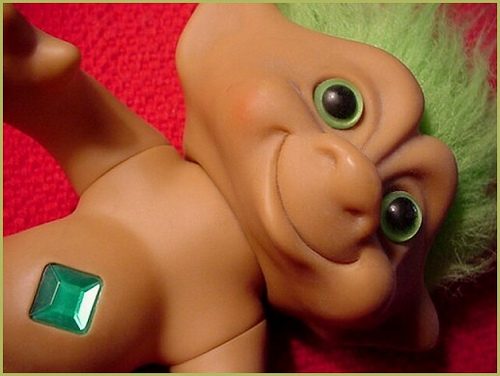 Ah, youth.
Why am I posting about all of this?
Well, winter's finally come to Cambridge, along with the rest of the East Coast, with the Blizzard of 2009. This snowstorm dumped up to 20″ of snow all up and down the seaboard, including record totals of 30″+ in some areas of New York. Boston was the storm's last stand before it spun off to the sea. A cold, dry air mass from Canada blanketed northern New England and insulated it from the ravages of the storm. It's pretty wild actually. I spent last weekend in Boston and Northampton MA and the Nashua area of NH. Despite being very close to one another, the totals were tremendously different:
View
Snowfall, MA
in a larger map
Most students are home for the holidays, but a few sent me photos of campus the night they left, and I took some on my way into work this morning. They're just cellphone photos, nothing particularly beautiful or exciting, but if you're from the lower latitudes or an international student, and thus unfamiliar with a snowy campus, here's a little bit of the weekend for you: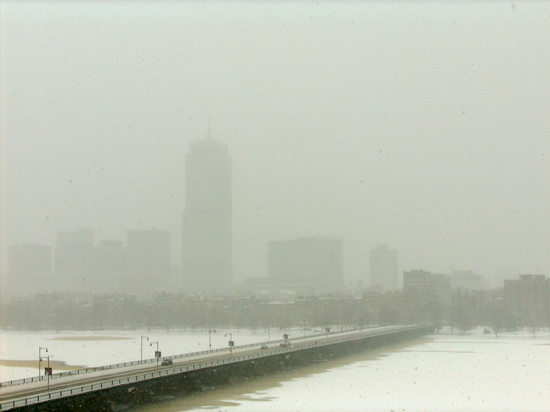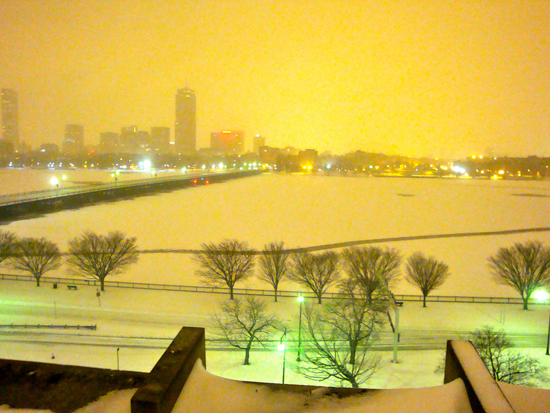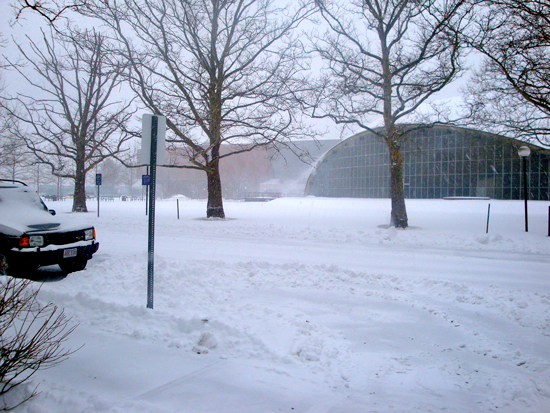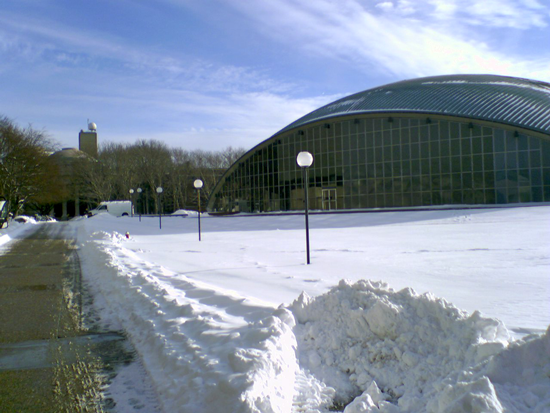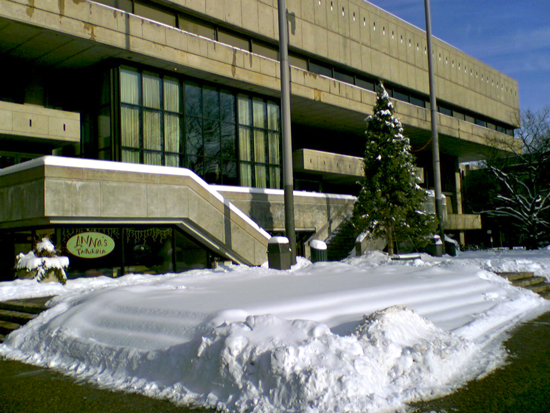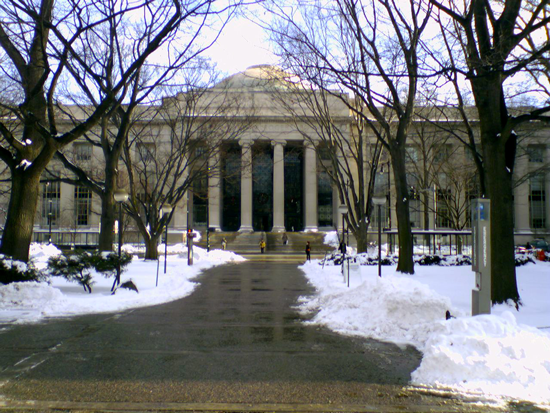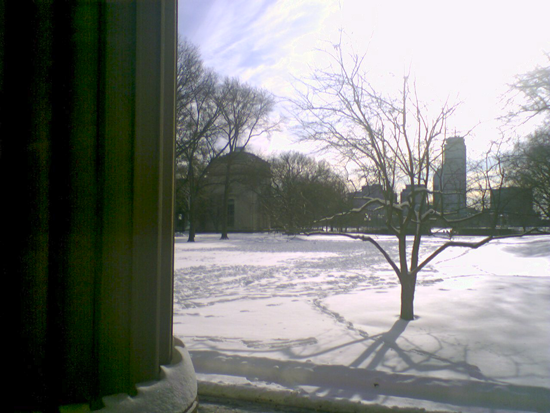 (You can find more posts about MIT in the snow and winter here)
On Wednesday, I'll be leaving on my winter break from work, spending a few precious days with family and friends before devoting the next four months of my life to reading regular action applicants. I can't wait to get back up north and start skiing with my family at my favorite ski mountain where I once worked in high school. And if you find yourself here next winter, and in need of some ways to stay warm or the best places to carve some powder, just drop me a line, an ol' Papa Petey will fix you right up.