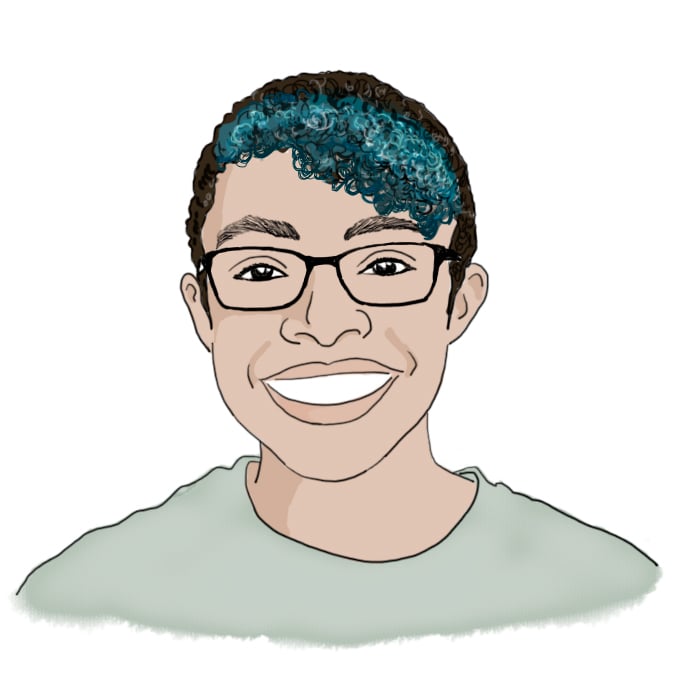 (this is exactly what it says on the tin)
I have seen much in these past weeks. Here is a small selection:
The weather on campus turned beauuuutiful this week (just in time for finals and my leaving…) and I haven't been able to resist snapping some lovely springy pictures.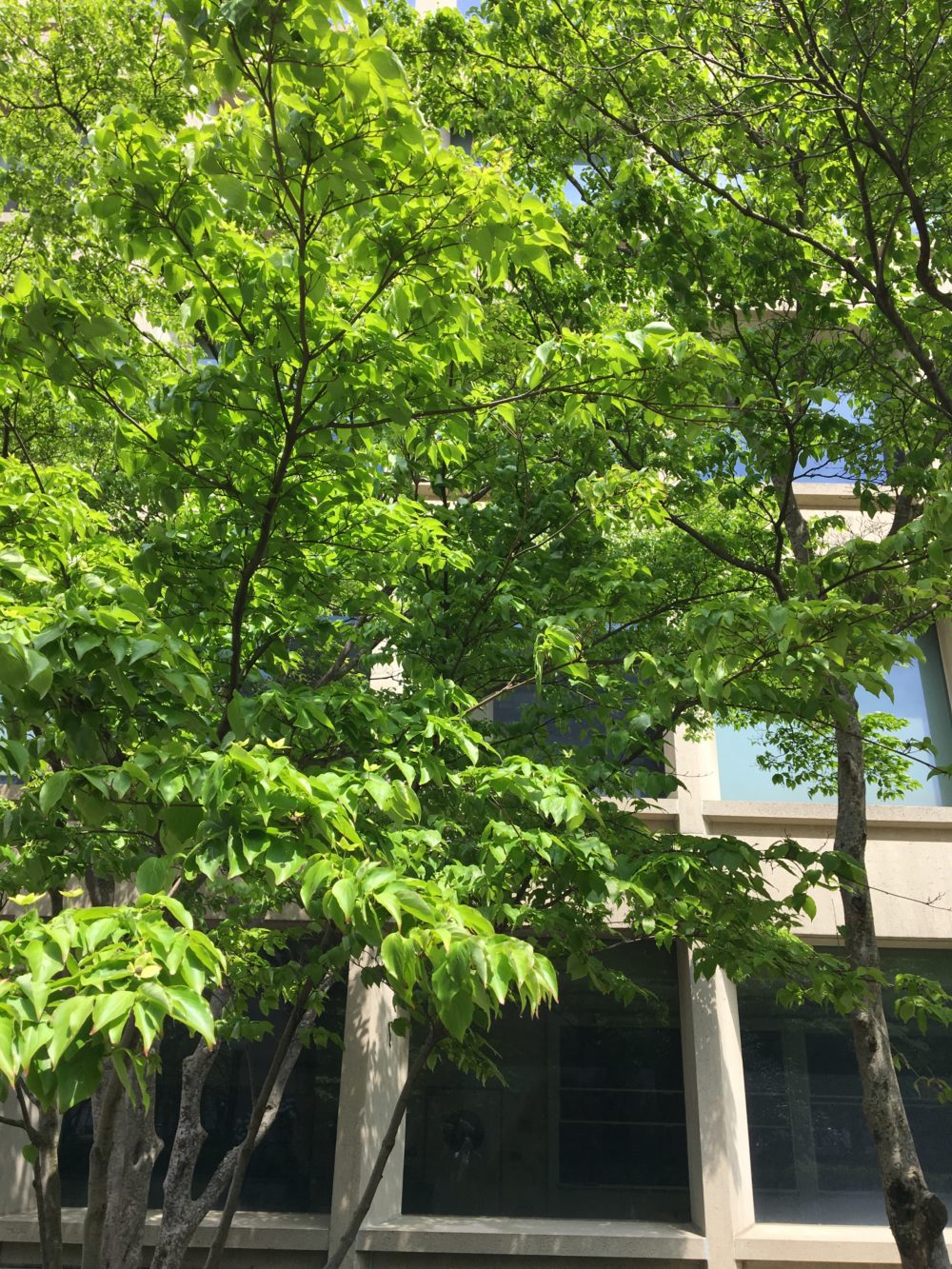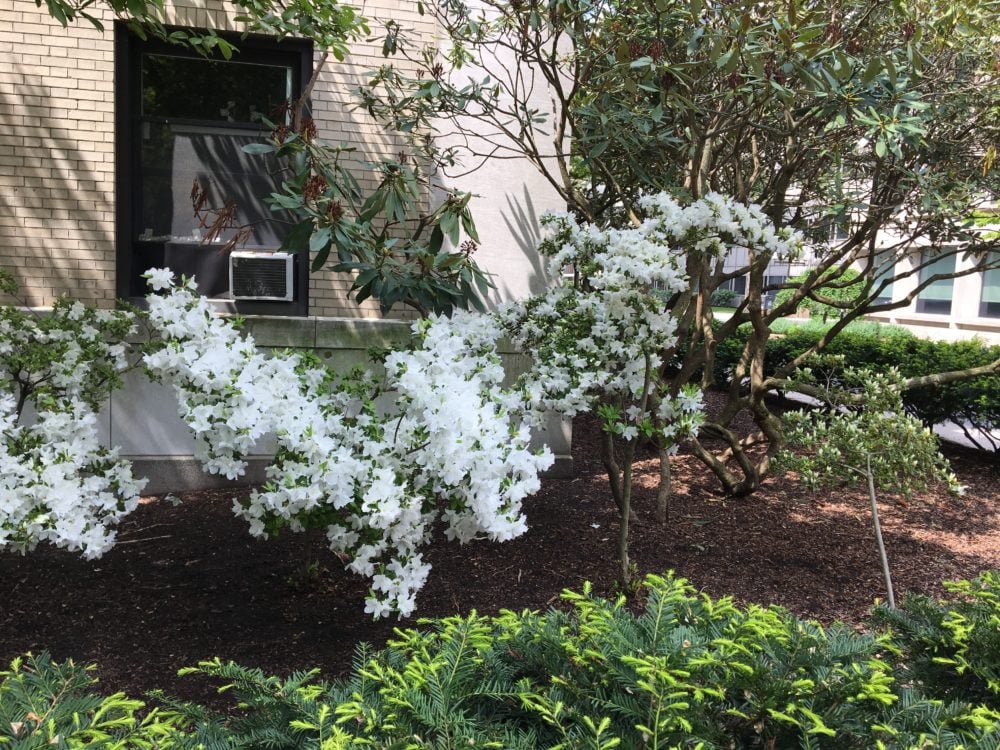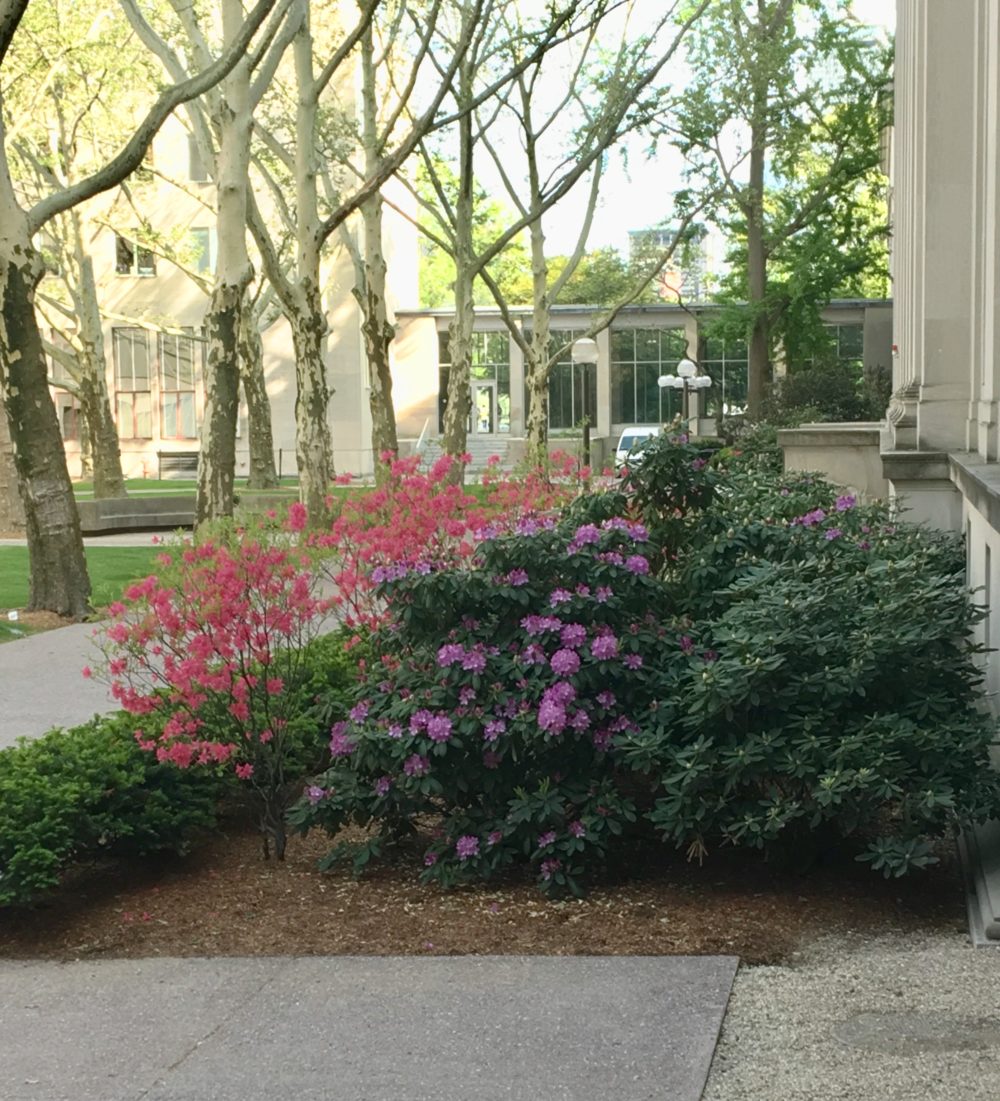 This was drawn on one of the public use blackboards in Stata! (If you haven't seen it, more background on the dome decoration is here.) It must have taken a lot of work and it really warmed my heart at a time when I was quite nervous about my next final. :)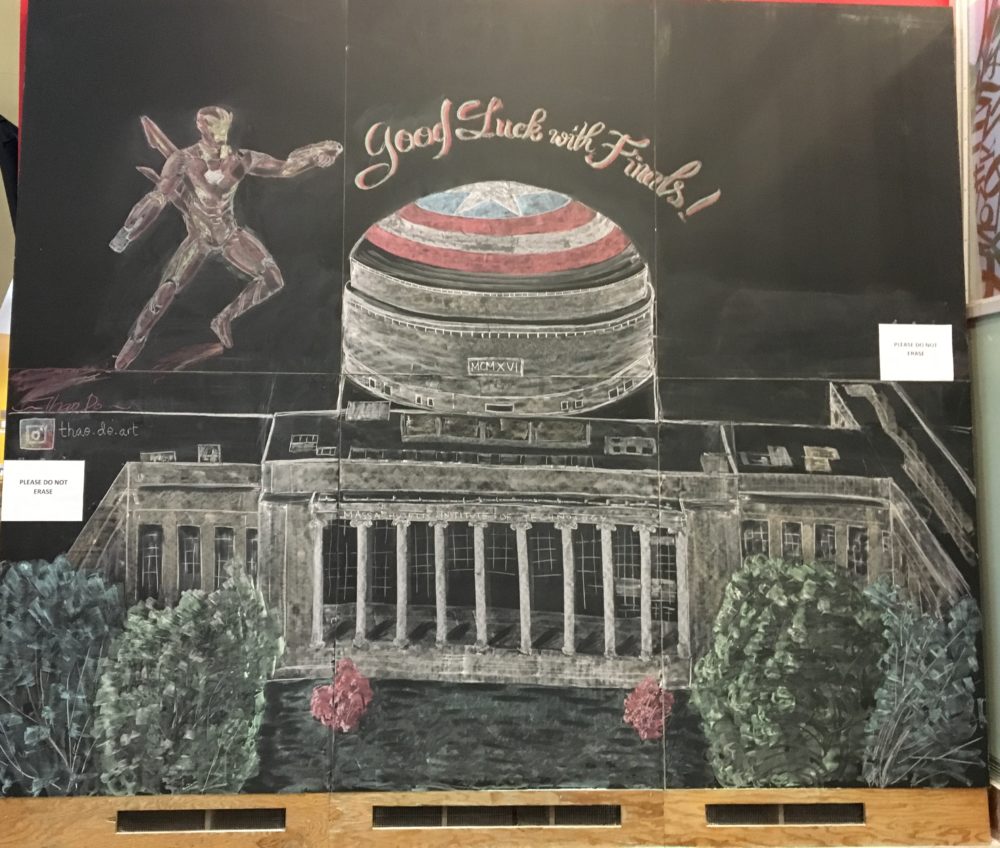 On Monday night, I met my friend Avery '22 downtown. We read at a bookstore, got vegan thai food and bubble tea, and had a delightful wander around the city. We got back to MIT just as the sun was setting. As we walked onto Main Campus I said, gosh, I sure wish all these buildings weren't in the way because I bet the sky is beautiful… and thus began an adventure to find the highest spot on campus which was both unlocked and many-windowed. I won't reveal the location (because I'm planning to start working there all the time, just for the view!) but here's the best pic I got. Feel free to try to make your guesses.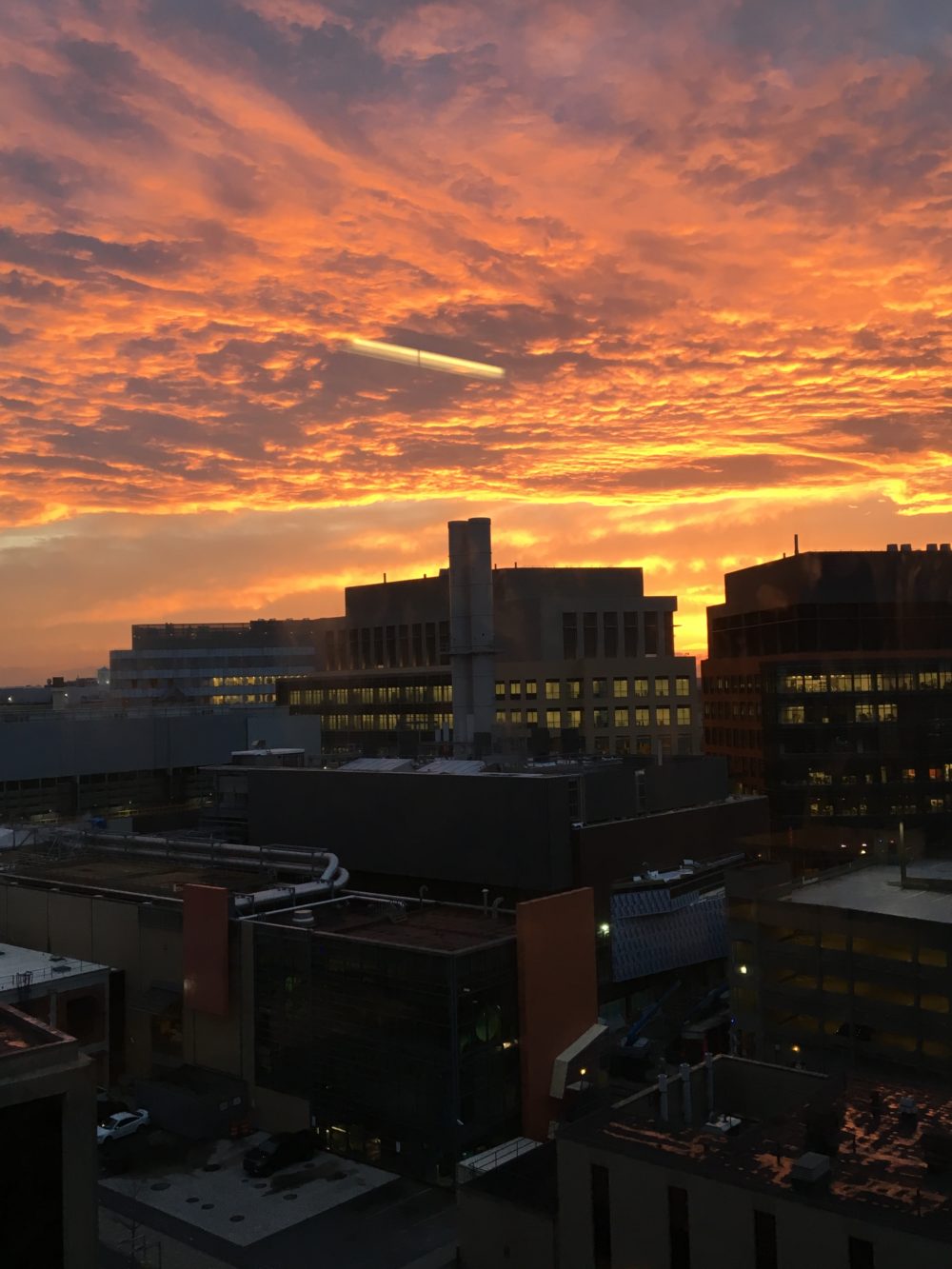 On Wednesday, I finished my last final at 3.30 pm. From 3.30 to 12.30 am, I packed boxes: many, many boxes. I'm moving to a different room next year, which means literally everything I own needed to be packed; thankfully, East Campus lets us store things in the basement free of charge, so I didn't have to pay storage costs. Still, damn, it was hard. I've never moved before and now I understand why it is said to be so horrible. I walked 19,000 steps in the process of trying to pack all my stuff (including an 11.30 trip to Verde's for more packing tape) and was absolutely fricking exhausted by the time I took this photo. But all eight of my boxes are safely stowed on the basement shelves, and I am hoping desperately that none of them will explode over the next 2.5 months (in particular, the top leftmost one… but let's not talk about that).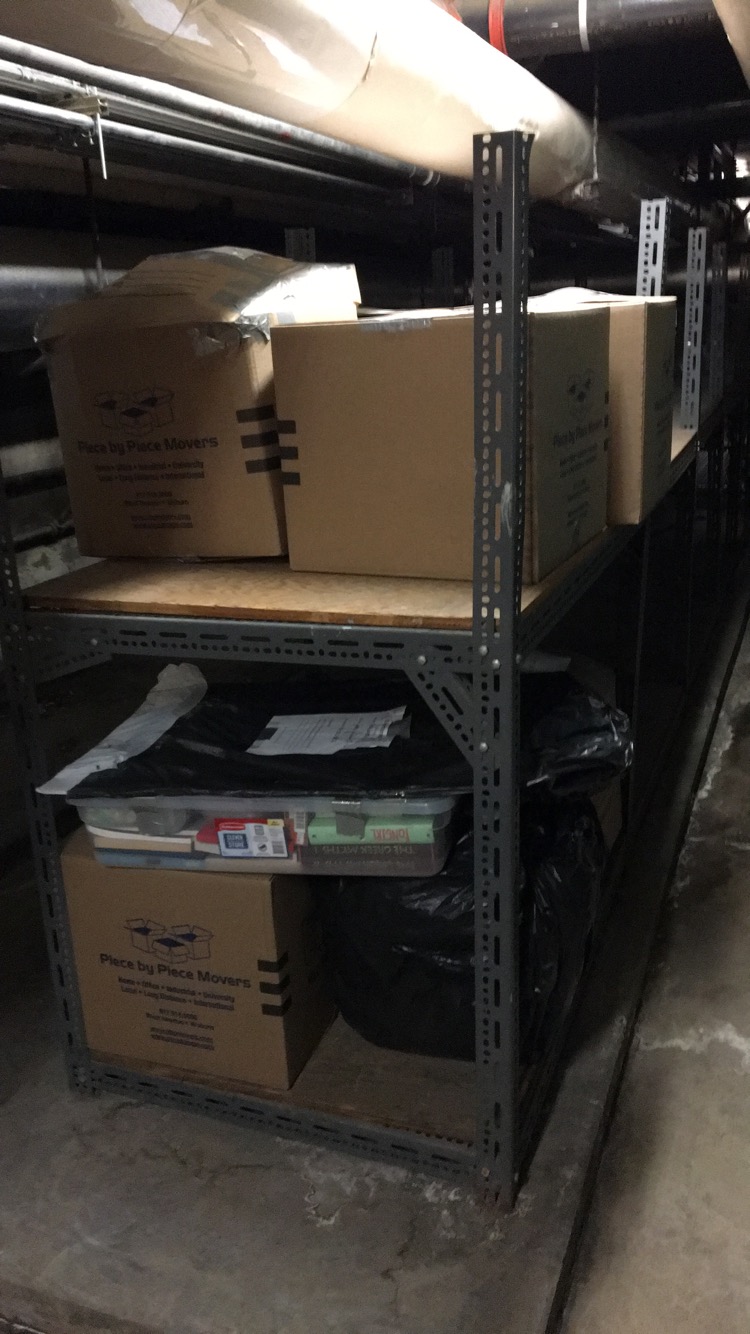 (By the way, let me take this brief moment to advertise vacuum-sealed bags: you see those boxes? They're 18 x 18 x 16 inches. In one box, in a vacuum-sealed bag, I fit: two pillows + their pillowcases, my duvet and a duvet cover, two sets of sheets, four blankets, a bathrobe, two towels, two thick hoodies, and miscellaneous washcloths. This was the highlight of my horrible night and made me extremely excited, so I now have a compulsion to proselytize.)
Yesterday morning, I flew home! (This very short sentences elides my early wakeup, getting three suitcases down the stairs, the super-cute baby in the bag check line in front of me, and all the things I realized I forgot back at EC… but that's fine.) Here is the obligatory fancy high-up photo :D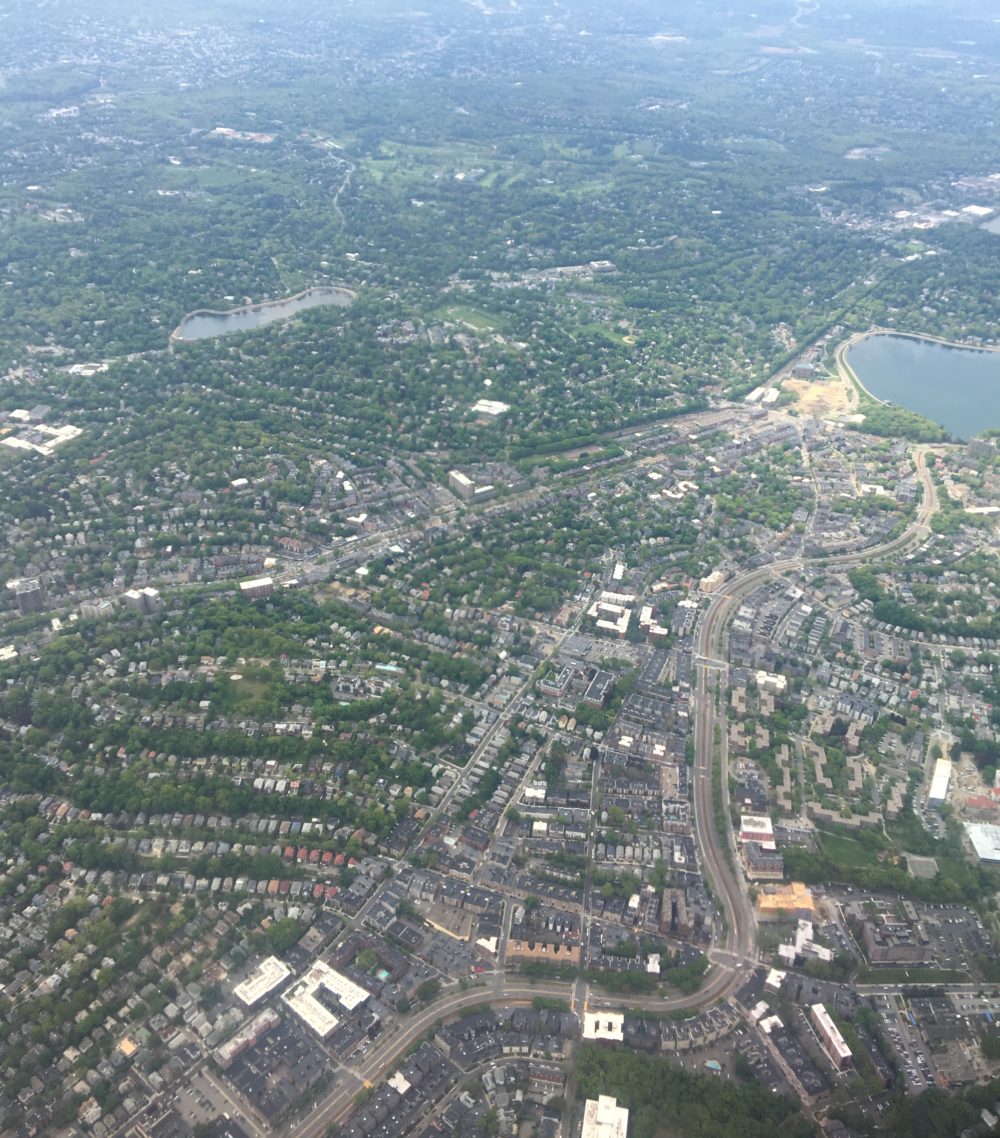 And here is the photo you have all been waiting for, although perhaps you did not know it! Someone very special was waiting for me at home, and we had an enthusiastic reunion, then soaked up some rays together.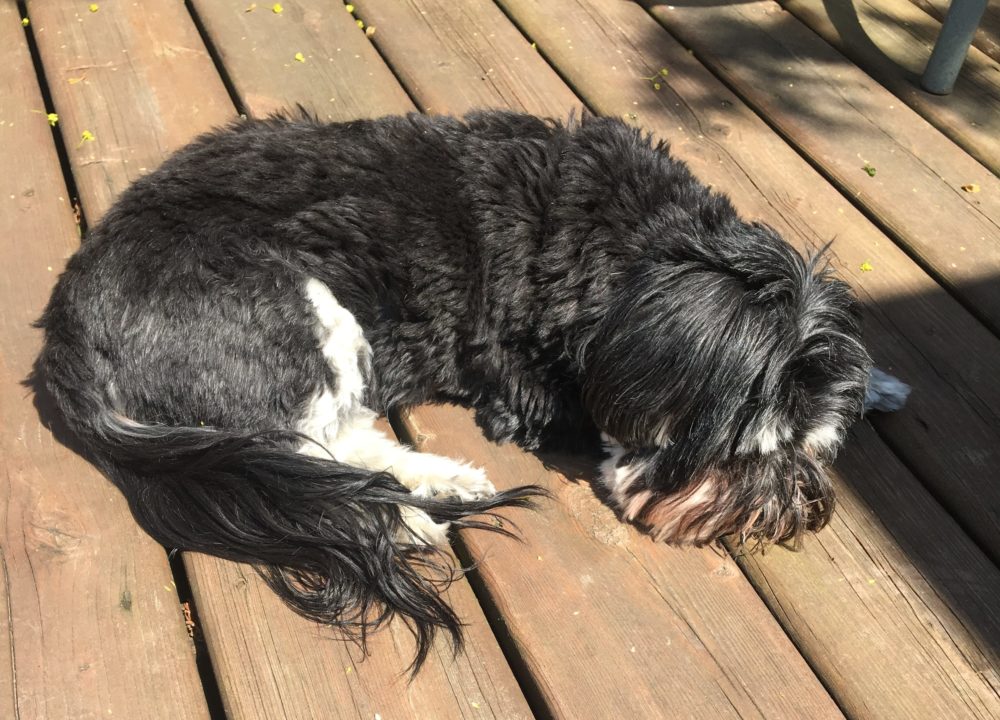 I am extremely happy to be home for the summer. ^-^